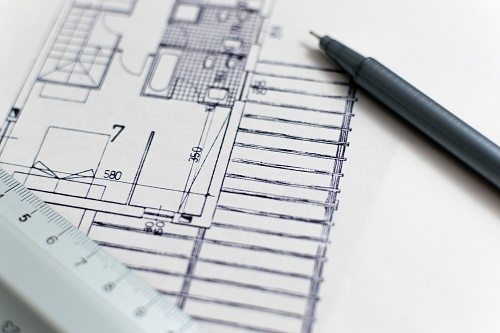 There are four undergraduate degrees to consider for the aspiring architect.
A Bachelor of Architecture
This degree is more beneficial than the following two. The B.Arch. is a five-year professional degree with a curriculum that prepares graduates for the practice of architecture. You can expect the coursework to cover design, technology, history, and structures. Through the use of analog and digital means, students express their designs with models and drawings.
A Bachelor of Science in Architecture
A Bachelor of Science in Architecture (BSA) is generally a pre-professional degree. Your studies may explore current ideas in Architecture, technology, and materials. The B.S. in Architecture is a program that prepares students for advancement to professional degree. In particular, a Master of Architecture (M.Arch.) degree.
A Bachelor of Science in Architectural Studies
Also referred to as a Bachelor of Architectural Studies (BSAS), it is also a pre-professional program that prepares students who want to pursue a Master of Architecture.
In addition to gaining analytical and problem-solving skills, students might have courses in environmental and building technology, construction, structures, and human behavior. There could also be a choice of electives and studios. Studio classes may include urban issues, landscape architecture, housing, and developing design in relation to city and nature.
Bachelor of Arts in Architectural Studies
Similar to the above two degrees, the Bachelor of Arts in Architectural Studies program provides students with everything they need to prepare for their Master of Architecture (MArch). The graduate degree is necessary to receive professional licensure as an architect.
License Required
The B.Arch. is beneficial because it is the only degree that is not pre-professional. The pre-professional degrees do not qualify architects for licensure. Students must successfully complete a Master of Architecture program before they are eligible to be professionally licensed. However, the benefit of taking the pre-professional program is that it often reduces the time to complete a M.Arch program.The NAAB-accredited degree meets the education requirement for registration in all 54 U.S. jurisdictions; it is required in 38.
Regardless of your educational path, obtaining your architect's license is a lengthy process. There is a way to shorten the time. By attending an Integrated Path to Architectural Licensure (IPAL) program, you can shave off a few years. The National Council of Architectural Registration Boards (NCARB) accepts 26 programs at 21 colleges. Unfortunately, the majority are Master of Architecture programs.
Prior to providing professional architectural services, you need to a state license from your state of business. In addition to your undergraduate degree, you must complete an internship. Having accomplished these, you can sit for the Architect Registration Examination administered by NCARB.
The BSA degree will qualify you to work in architectural firms or related offices, such as urban planning. To be a licensed architect, you need another two years, typically, to attain an accredited professional degree in architecture.
The same requirement applies if you choose the BSAS degree. However, you can still find employment at architectural firms, planning, real estate, and related businesses. Therefore, the employment prospects do not favor one degree over the other.
Employment
A licensed architect with a bachelor's degree earns a median salary of $78,470 as of May 2014 with a 4% growth in jobs, according to the U.S. Bureau of Labor Statistics.
If you used the BSA or BSAS degree in urban or regional planning, the BLS reports the median income for this profession at $71,490 with a job growth of 13% through 2026. This occupation has a distinct advantage in growth or the number of job changes over ten years.
Summary
The BSA and the BSAS require a two-year graduate degree in architecture before you can qualify for licensure. If this is not in your intent, then these degrees will suffice to work in the field of architecture. However, to begin the licensure path, you will need at least a five-year Bachelor of Architecture degree. This is one year less than earning a BSA or BSAS plus two years of graduate school. The B.Arch. seems more beneficial from this perspective.
Additional Resources
 What Is the Difference Between a Degree in Civil Engineering and a Degree in Architecture?
What Should Students Look for in an Undergraduate Architecture Degree Program?
Why Does It Take So Long to Earn an Undergraduate Degree in Architecture?
What Is the Benefit of an Engineering Degree Vs an Architecture Degree?
What Kind of Experience Will I Gain During an Undergraduate Degree Program in Architecture?