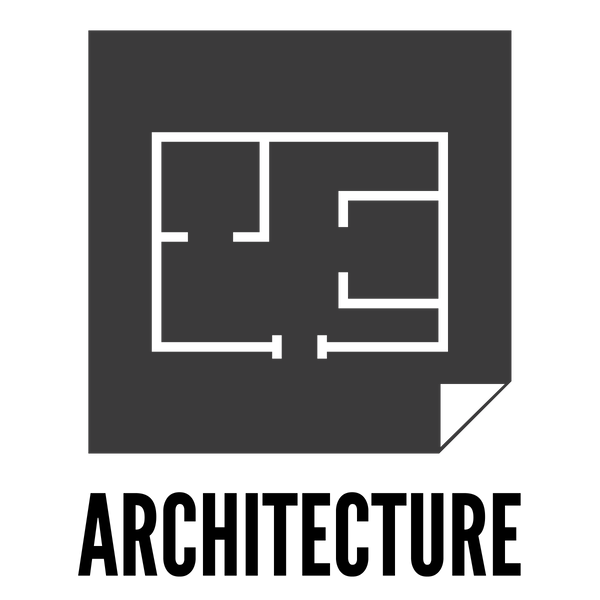 A doctor can bury his mistakes, but an architect can only advise his clients to plant vines – Frank Lloyd Wright
We live in an increasingly virtual world. People are spending far more time interacting with screens than others, and the ability to create tangible, sustainable, and long-lasting projects and physical spaces is dwindling among the general public.
Featured Programs
This creates a growing opportunity for people to make a mark in society through new buildings and spaces, and their design. By studying architecture, you can change the world around you and give yourself and others enduring utility in myriad ways.
Architecture isn't all serious business. Increasingly architects are pushing themselves to create playful, whimsical, yet exceptionally functional buildings and spaces. Another fascinating aspect of modern architecture is working to create places and spaces that use less energy, recycle the energy and resources they do use, and generally help in the fight against climate change.
Architects have been creating joy and utility for hundreds of years. In the 1850's Frederick Law Olmsted and Calvert Vaux won a competition to construct what would become Central Park. They were awarded 700 acres in the heart of Manhattan, running from 59th street to 106th, and across fifth and eight avenues. The land was swampy, rocky, and full of bluffs. That didn't stop them.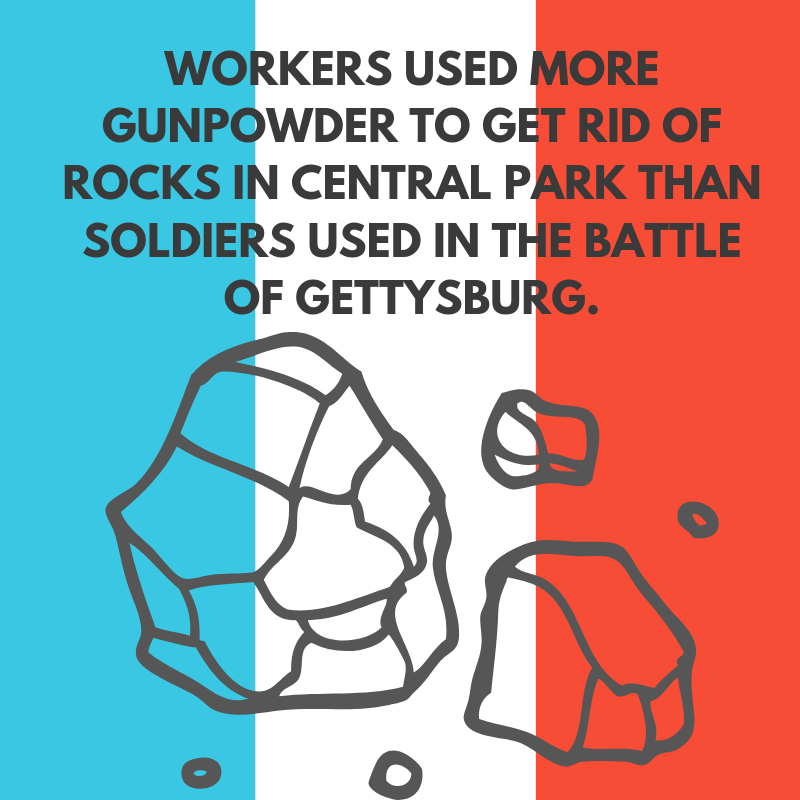 Olmsted and Vaux had the help of 20,000 laborers, who moved almost 5 million cubic yards of earth, stone, and topsoil. They built 36 bridges and arches, along with 11 overpasses. They planted 500,000 trees, vines, and shrubs. Construction began in 1858, and only months later New Yorkers were skating on its incomparable lake. It took 15 years for Vaux and Olmsted's initial design to be completed. By 1865 Central Park was receiving over seven million visitors each year.
Central Park remains an iconic testament to human ingenuity and ability to cooperate with others to produce a lasting result.
The park has been expanded over the years and has gone through rough patches where it fell into disarray. These hard times have always eventually been met with a renewed, dedicated effort to renovate, rebuild, and replenish its improbable beauty and usefulness. But it never would have happened without a design competition, and the vision and doggedness of that competition's winners, Olmsted and Vaux. The two had many successes throughout their careers, but Central Park stands out as their greatest accomplishment through its sheer magnitude and the millions of people who have enjoyed it over the many decades since its construction.
As groundbreaking and vital as Central Park is, there's still significant work that needs to be done in the architectural field.
By earning a degree in architecture, you can be a part of the field's future, designing and building essential projects that change the world around you and exponential numbers of other people.
In this guide we'll explore the available architecture degree programs, looking at available specializations and degree levels. We'll also share what we've done here at Degree Query to help you find the best architecture degree for you, and help you determine if a degree in architecture is right for you.
While reading this guide, please consider the following factors, among others:
What are your longterm career goals, and how can an architecture degree help you achieve them?
What degree level have you earned so far in your higher education? What job do you want, and what degree level is necessary to get it?
You don't need to know precisely what you would do in architecture, but think about where you'd like to ply your trade, whether that's private construction, public works, etc.).
How much can you afford to pay in tuition for a degree in architecture you may be considering, and how much money would you have to borrow in loans to afford one?
Many costs come with different architecture programs depending on the school you're interested in, the delivery formats it offers. These can be mitigated with the potential scholarships and loans you could qualify for, among other considerations.
It's also always best for you to pick a school that you can afford rather than to borrow money. However, for most people that's unrealistic, so if you need have to take out loans to afford your education you should always try to take out public loans over private ones.
Also choose programs among schools that are accredited, relatively affordable, and non-profit instead of for-profit, costly schools and programs.
How much time will you be able to commit to your architecture degree each day, week, and overall before completing it? Different programs convey their curriculum through formats that are more or less conducive to your wants and needs. On that note:
What's the best delivery format for you while earning your architecture degree? Would you like to go to school full-time, part-time, online, on-campus, or in a hybrid of online and traditional on-campus learning?
Where would you like to live and work after earning your architecture degree? Different states and places have different needs and openings for upcoming architects.
What is your previous career and educational experience, and how can a particular architecture program build on your strengths and curb your weaknesses?
What are the available specializations in an architecture degree you might be considering? How can a specialization or focus of an architectural degree program give you the education you want and help you achieve your career goals?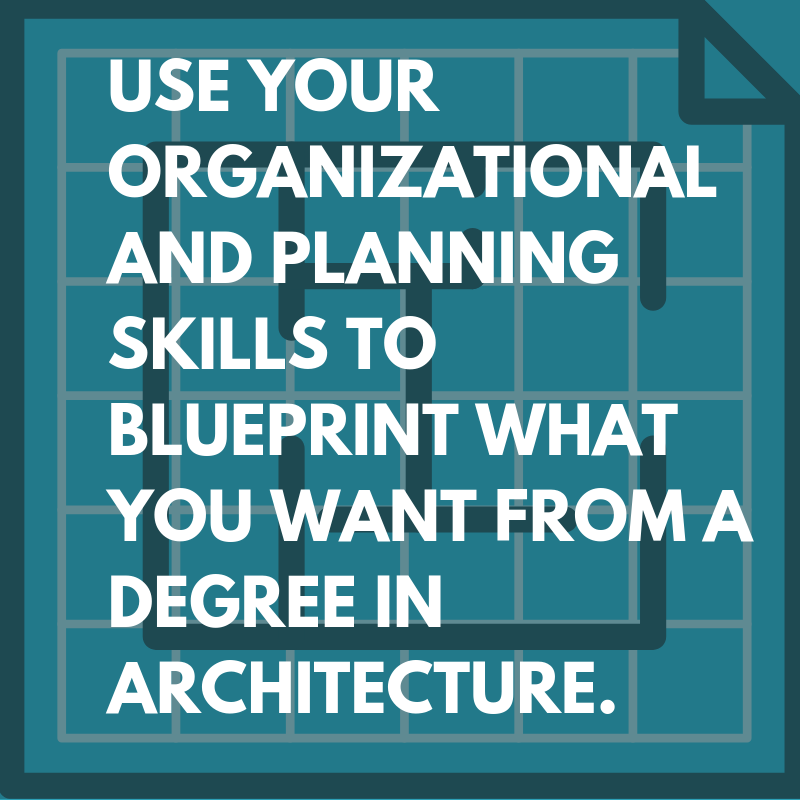 These are just a few of the things you should be asking yourself. If you think of any other things that are important to you in your search for an architecture degree, write them down and use them in your search as well. Another significant thing to consider is whether an architecture degree is right for you, given your interests and aptitudes. Architecture isn't for everyone. It requires an extremely strong work ethic, powerful organizational skills, and a willingness to overcome consistent failure and rejection.
Before we dive into the different degree levels and specializations in architecture, let's explore some of the qualities that make architects successful. Remember, this doesn't mean you must exhibit these qualities because you'll build them up in an architecture program. Instead, use these as a general road map to consider whether this pathway could be a good fit for you or not.
Successful Architects Are:
Passionate: Being an architect can be grueling, and in order to persevere, you need to deeply care about the work you're doing. If you've had a history of loving design, creating projects and spaces (even on a small scale) and loved doing so, this is a good sign towards your passion for architecture.
Creative: Architects constantly need to come up with excellent ideas, refine existing ones, and overcome a galaxy of obstacles to be successful. If you have an aptitude for problem-solving, being inventive and innovative along with tremendous productivity, you'll be much more likely to enjoy an architecture degree and the career it offers competent graduates.
Calm: Because of all the issues and hurdles that architects face throughout their education and career you'll need to remain calm and collected throughout your solo work, and especially interfacing with other students, architects, and eventually all the people you'll need to work with to bring your designs into reality.
Strong Leaders: At the end of the day, your work as an architect will often involve taking charge and motivating others towards a common goal. Think about your life experience: are you the type of person that can inspire and direct others towards a successful result?
Organized: Architectural studies and projects involve many different moving parts. These include workers, competing interests (think investors, end users, etc.), materials, deadlines, and so much more. Are you someone who can plan and organize efficiently and effectively?
Diversely Intelligent: Architects need to excel in many different areas of intelligence. These include social, organizational, and physical intelligence, among many other factors.
Problem Solvers: All architectural projects start because there was a problem or opportunity to create something vitally necessary. Have you been successful at solving problems throughout your life?
Lovers of Learning: Being an architect means constantly learning new things that you then adopt throughout your work and practice. You'll need a serious passion for encountering new concepts, problems and methods, then adding them to your repertoire.
These are just some of the aspects of successful architects, but they should give you some sense of whether or not the field is a good fit for you. Now let's get into what we've done to assist you in your search for an architectural degree:
How Can We Help You Find the Right Architectural Degree for You?
Here at Degree Query we've done a lot of hard work to help you find the best degree program that meets your immediate needs and can propel your career wherever you want it to go. We've done rankings of jobs, schools, and degrees. We've answered frequently asked questions about degree options, wrote about the current higher education landscape, and created tools like our interactive careers matrix which lets you compare careers and find the best educational pathway for you. Some of the content that we've produced on architectural degrees and the schools that convey them includes:
Rankings
Frequently Asked Questions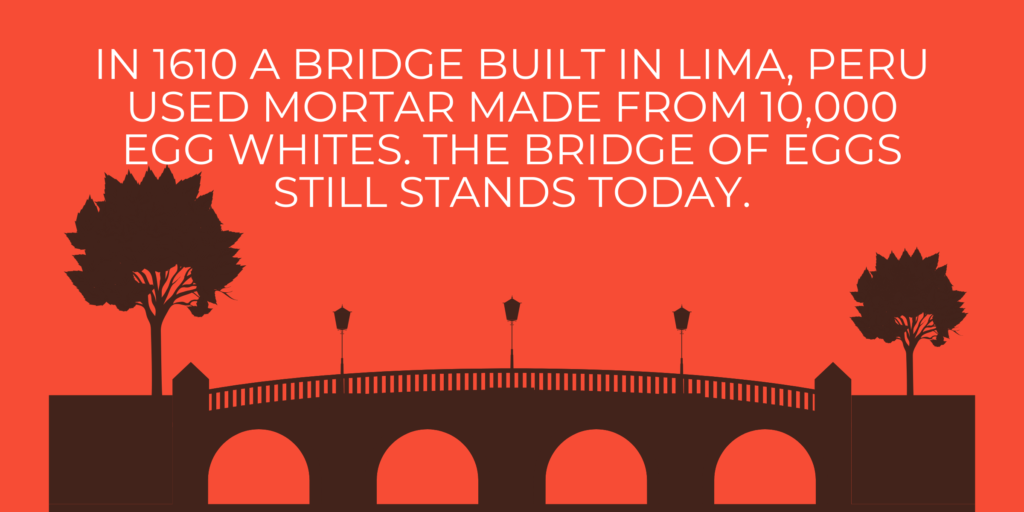 Of course, this is just some of what we've done on architecture and adjacent degrees. If you'd like to see all of the work we've done on this field, please go to our architecture section or select another degree area that interests you. If you find a school or degree program through our content that you think is a potential match for you, it will be beneficial to email the support staff at the school that provides it directly. You'll likely find helpful professionals who are eager to give you more information about the programs you're looking at, as well as help on the application process, among other support.
Now let's take a look into the different levels of architecture degrees and what they set you up to do:
Associates in Architecture
An Associate's in Architecture is a great way to gain tangible skills in the field without a long financial and time commitment. These programs generally take two years to complete, and can often be taken at a community or junior college for far less money than one would have to pay at traditional, on-campus, residential four-year programs. These programs can also prepare you to complete your Bachelor's with significant credits towards that degree. In Associate's of Architecture degrees, you'll gain a strong foundation in areas like construction and computer-aided design systems (CAD), among other architectural processes. Graduates can qualify for extremely entry-level positions in architectural or engineering firms, but it is strongly suggested that you continue your education for a long-term career in architecture.
Bachelors in Architecture
In these four-year programs you'll study design, aesthetic theory, and take many applied, experiential courses in structures, electric systems, plumbing, construction, mechanical systems, and much more. Students create drawings, models, and other renderings by hand or with computer aided-designs, and often have them reviewed and criticized by their peers and professors so they can improve their work. Students can choose programs that convey a Bachelor of Architecture, a professional degree accredited by the National Architectural Accrediting Board (NAAB), or they can earn a Bachelor of Science in Architectural Studies, Bachelor of Sci. in Architecture, or a Bachelor of Arts in Architectural Studies. These degrees aren't accredited by the NAAB, and are pre-professional degrees. Graduates of these programs need to earn a Master of Architecture (M.Arch) to be professionally licensed. Speaking of which:
Masters in Architecture
These two to three-year programs prepare graduates to become professionally licensed architects. There are many routes and schedules one can choose to earn this degree, including taking a four-year pre-professional program that goes into a two-year graduate architecture degree. Students can also opt for a three to three and a half year master's degree in architecture if they don't study the field in undergrad. There's also a continuous, five-year professional architecture program that culminates in either a B.Arch. degree, or an M.Arch. These degrees encompass advanced coursework in architectural theory, history, practical professional skills, building science, design, structural engineering, and significant elective choices. Students prepare and defend a thesis at the end of these programs.
Doctorate in Architecture
These are extremely rare degrees. Currently, the only doctoral architecture program in the country is hosted in Manoa at the University of Hawaii. For the most part, architects do not need to earn this degree to be successful in the field.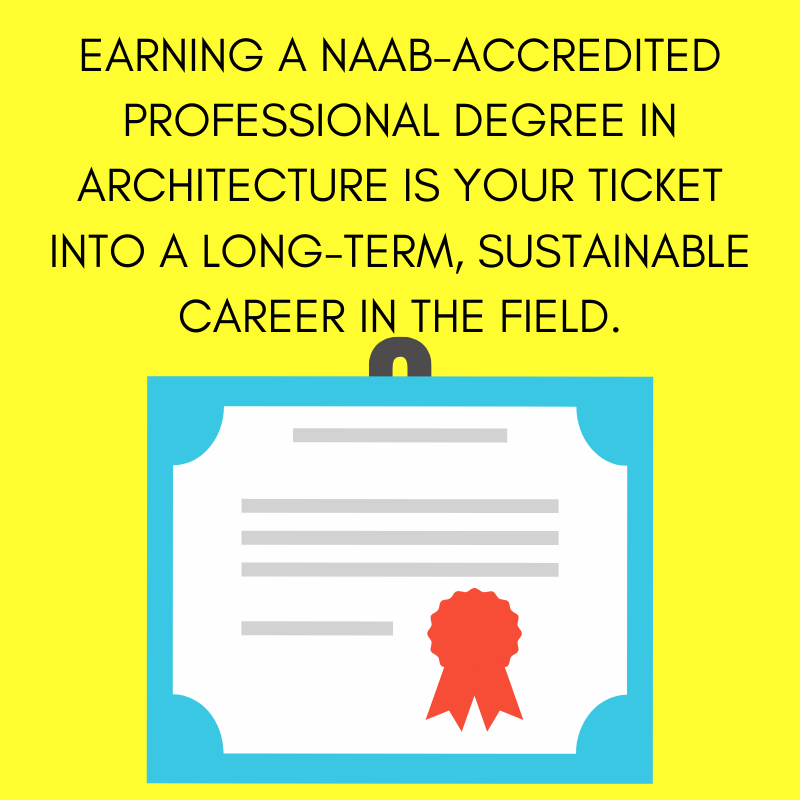 Let's explore some of the specializations in the architecture world:
What are the Different Specializations Within Architecture?
Within the available architecture degrees there are focuses students can opt for to refine their skills and career options further. Some of the options include:
Architectural Technology
In these degree programs you'll work closely with the latest software used to design everything from blueprints to 3D projects. You'll apply complex scientific concepts and realities to solve difficult construction challenges and projects. You'll also cultivate incredible attention to detail, drawing experience, and much more. Strong IT literacy and competency are essential to success in these programs.
Architectural Engineering
In these programs you'll spend far less time on art and design than in more traditional architecture programs. Instead, you'll focus on the physics and math needed to create structures. This will include the structures themselves, and the systems that maintain them (think cooling, heating, ventilation, lighting, electricity, etc.). These degrees are closely related to civil engineering, and generally, produce competent professionals who are far more concerned with the utility in their designs as opposed to aesthetics.
Architectural Design
Here's where the creative in you can flourish. You'll deal far more with aesthetics, drawing, and design than in other programs. Architectural design graduates often focus on how structures and spaces impact the quality of everyday life for people where they live, relax, and work. These programs feature a lot of studio work, research, and exploration.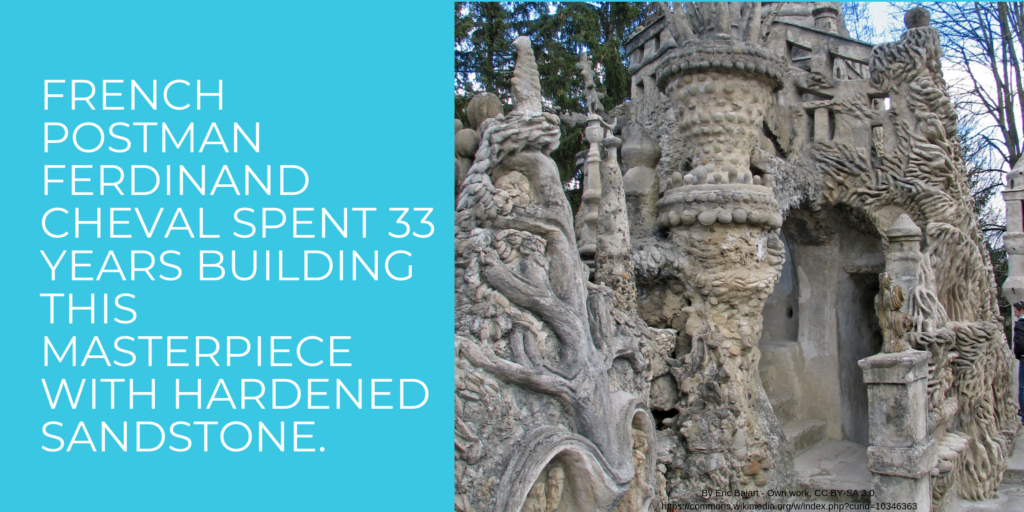 Architectural History
In these programs you'll look at how architecture has shaped human history and culture. You'll study social and political contexts, and how they impact design. These degree programs are far more focused on theory than practice.
Interior Architecture
Here you'll delve even further into creating spaces that give people joy without sacrificing function. You'll study materials, colors, shapes, forms, lighting, media, and much more. You'll explore how these elements impact the hospitality industry, private residences, as well as public and commercial and many other spaces. Graduates can go on to work in furniture design, exhibition creation, installation, and much more.
Urban Planning
Here you'll tackle how architecture impacts our modern, social, urban world. You'll study a wide variety of built environments, like streets (down to their signage), all the way up to how cities themselves are designed and how that design impacts their functionality. These degrees combine planning with architecture and involve community learning, studio work, case studies, sustainable design, physical planning, and much more.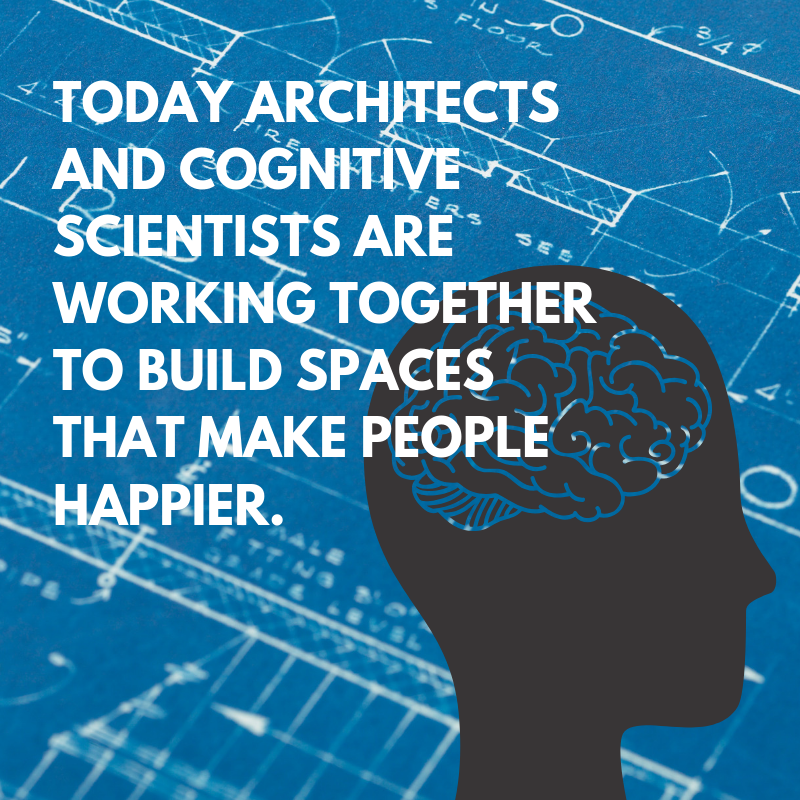 Landscape Architecture
In these degrees you'll examine the ways humans use outdoor spaces and environments, how to build those spaces, and how they can help with environmental sustainability and conservation. You'll study geological, ecological, and social factors that impact these spaces, as well as the materials, management, and technologies that govern and enhance them. This can crossover into urban planning as well. Graduates will be prepared to work in environmental research, landscape design, urban design, site planning, and much more.
Now that we've looked at the different levels of architecture degrees, and the specializations within the field, we're ready to conclude this guide:
Architecture Degrees in Conclusion
Before we finish things up, let's take a look at how much you can earn as an architect. The U.S. Bureau of Labor Statistics noted that in 2018, the median pay for architects was $79,380 annually or $38.16 per hour. They also found there were 128,800 of these jobs in 2016, and predicted a 4% growth between 2016-26, translating to 5,500 new jobs. The bottom 10 percent of architects earned less than $48,020, and the top 10 percent made over $138,120.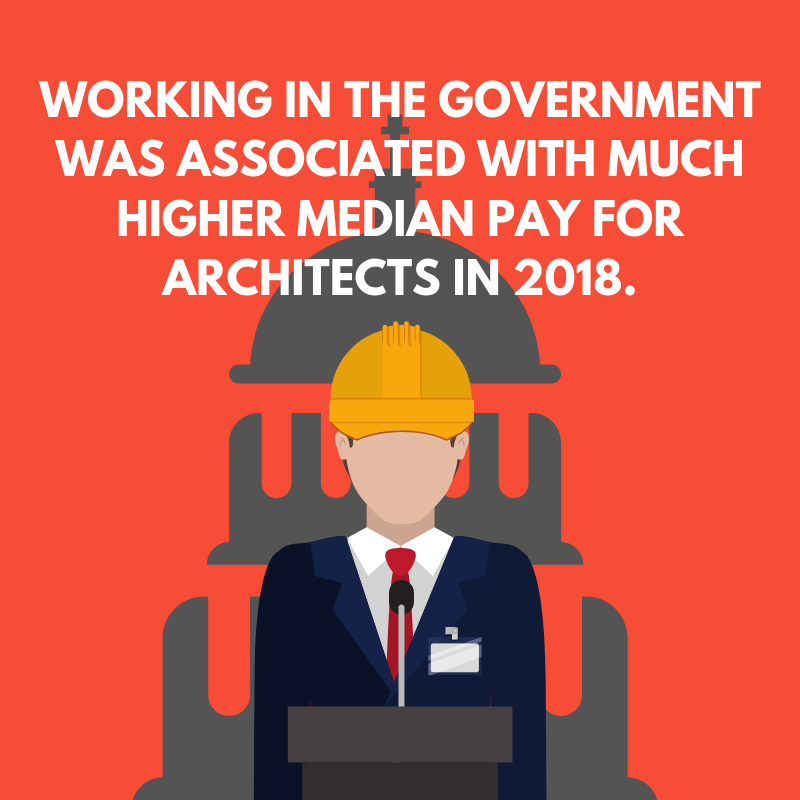 We hope you've found this guide extremely helpful. Remember, if there are any degree programs or schools you see through any of our content, sending a quick email to their support staffs will do wonders for your knowledge about the program, its application process, and determining whether or not it's a good fit for you.
Good luck in your education and career!