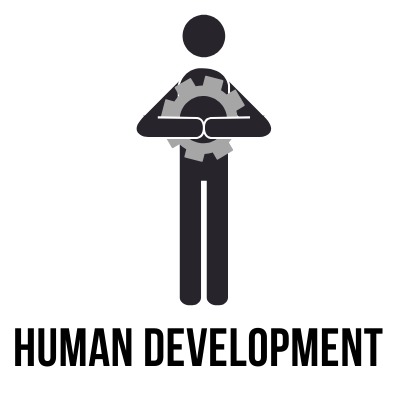 "The point at which things happen is a decision. Instead of focusing on yourself, focus on how you can help someone else." ― Germany Kent
We all travel down different paths, but what we share is a need to improve ourselves. Very few people are happy in stagnancy. How do we grow? Our genetics play a role, but it can be overstated in comparison with how we're socialized. Recent studies suggest that our brains and bodies are far more plastic and mutable than we've previously thought.
Every day, more people are thinking about or working to better themselves. We exercise, network, go back to school, try to break into new professions. We begin rigorous diets, get diagnosed and prescribed pharmaceuticals, meditate, go to therapy, and whatever else we find or create that works.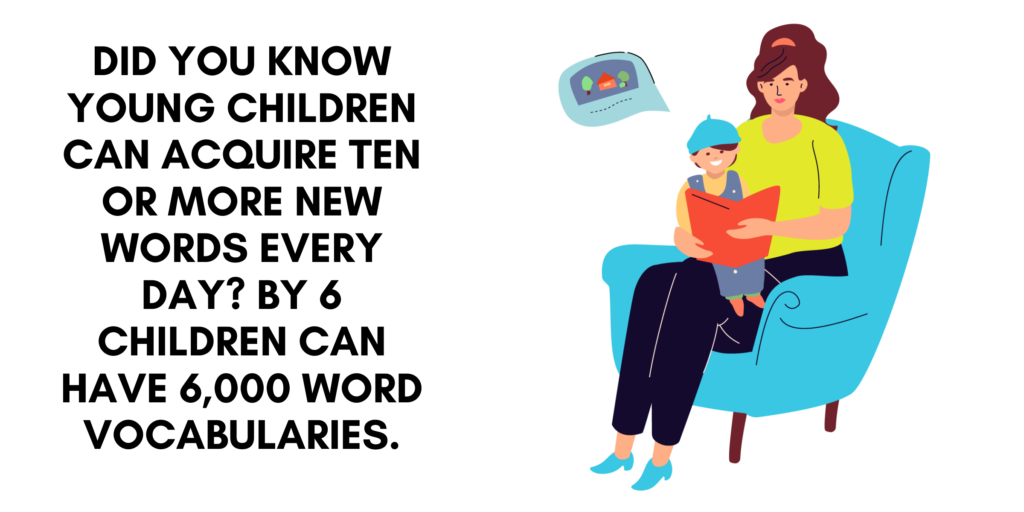 Most of us start working on this as adults. We try different things out and build care and development routines that work for our lives and aptitudes. Less commonly we work with professionals that work to understand us, our problems, and assist us in living more productive, happier lives.
As much as we put on ourselves, on some level we know we're a product of our experiences, how we've been socialized, our culture, the policies of our society, and much more.
In human development degrees, you can study the cultural, biological, societal, political, anthropological, economic factors, among many others, that impact how people grow. You'll examine human experience throughout diverse lifespans. You'll look at different age groups, genders, races, socioeconomic positions, among other factors that shape human development.
Despite the tools we have to connect, this is an atomized, lonely era for human existence. By studying human development, you can professionally improve people's lives. Having a career that where you can see the fruits of your labor in the lives of others (and yourself) is incredibly fulfilling and rewarding.
Human development is also a sprawling, interdisciplinary field that gives you the training to enter growing educational and professional careers. If you know you want to help others, this is a great way to enter a program that will give you hard skills to do so. Human development programs (and the field itself) will also encourage you towards refining those skills in more specialized disciplines as you continue your education.
In this guide, we'll explore the different degree levels in human development, specializations and focuses in the field, and what we've done to help you find the best program for you. We'll also look at what you can expect to earn in human development occupations, job growth in the field, and more. Throughout we'll try to help you decide whether these degrees are right for you.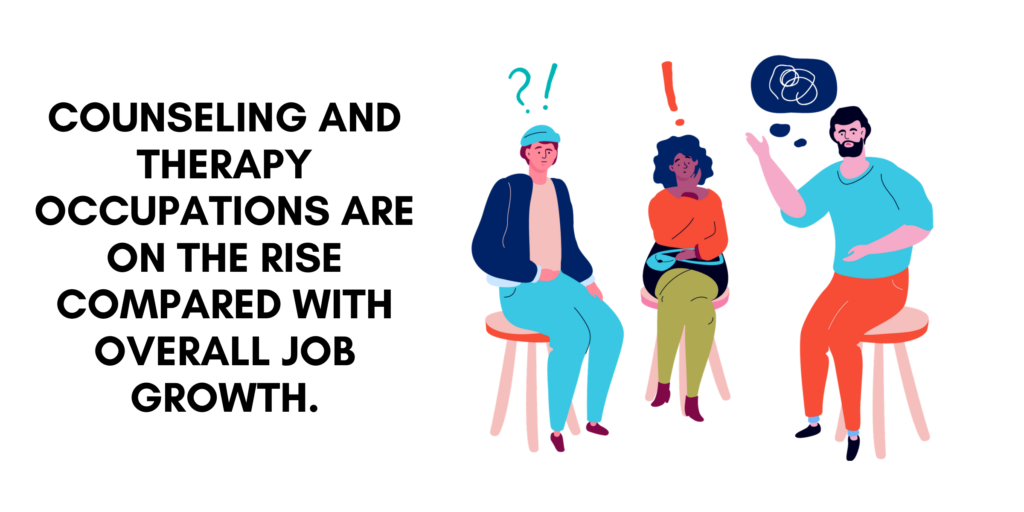 Before we begin, ask yourself and consider the following throughout your search for any human development degree (or any degree):
What are your career aspirations? How can a specific program in human development or one of the many disciplines within it help you achieve these goals?
Are you a patient, giving person? Can you spend your career doing selfless work that doesn't always pay that well? Some human development professionals can make a comfortable living, but many live frugal lives.
How would you like to help people? Human development majors work in many roles. You could be a therapist, lawyer, make public policy, drug counselor, community health worker, among many other positions.
You don't need to know your exact occupation, but think about how your experiences have shaped you and prepared you to help others.
What degree have you earned so far? If you haven't earned a Bachelor's degree yet, you can get one in human development.
If you've already completed your undergraduate education, you can opt for a graduate degree in an area of human development like public health, public policy, or psychology.
How much can you afford to spend on a human development degree in tuition, travel, dorming, and other associated costs? How much would you need to borrow to afford one of these degrees?
Depending on what program you select, you can potentially save money on travel and dorm costs. Your total bill will also depend on how much a school charges in tuition, financial aid, and scholarships you qualify for/are awarded, the delivery format you pick and more.
Speaking of which, do you want to attend school part-time, full-time, online, in-person, or in a hybrid of online and on-campus instruction?
Whenever you can try to pick schools that you can afford. However, when that isn't possible, take out public, government loans, not private ones.
Many human development professionals can end up in jobs that qualify for loan forgiveness, so keep that in mind.
Prioritize schools that are non-profit, affordable, and highly reviewed and ranked. Make sure to avoid schools with for-profit, expensive schools with bad reputations.
Are you currently employed? Are you going to work and attend school at the same time?
How much time can you spend on attending school and doing coursework daily, weekly, and in total before graduating?
Where do you want to live and work? While you're attending school, you'll have opportunities to find local employment opportunities. It doesn't mean you have to work where you study, but you'll have natural advantages finding employment near your school.
Keep that in mind when selecting where you want to attend, even if you plan to go to school online.
What have you done so far in your education and career? How has it prepared you to study human development?
Where have you struggled? How will a specific program help improve you personally and professionally?
Read reviews from students have attended a program you're considering. Whenever possible seek out former attendees and talk to them about their experiences to help shape your degree search.
What focus areas or specializations are available in human development that you want to pursue? How will they help you meet your career goals?
These are just some of the things you should be asking yourself and considering when you're searching for a degree in human development or any other discipline. It's useful to write out answers to these for any program you're considering.
Now let's look at what you'll need and build up while in a human development program:
Human Development Degrees Require and Increase Your
Patience: These programs are difficult and comprehensive. You're studying how people develop culturally, socially, economically, psychologically, within their families, and much more. You often don't see quick results with the people you work with and need dedication, focus, and determination to succeed. You'll engage these muscles through your studies, and practical applications that are often part of these programs.
Dealing with Bureaucracies: Graduates of human development programs often need to interface with bureaucracies, which include government agencies, insurance companies, academic institutions, and non-profits. These organizations often function by denying care or services. You may have to go to bat for clients or advocate for funding for important research in the face of indifferent bureaucrats. This is difficult, but your triumphs will be extremely rewarding.
Frugality: As you study, and in your career, you may find you're not earning enough money to be comfortable. However, your ability to cut costs and save money will help sustain you. You can learn how to do this throughout your studies. You may need to incorporate part-time work, work-study, participate in academic studies or other research, or get hours working with clients at different agencies to afford rent and meet your basic needs.
Compassion: The more you understand how people develop, the more you'll care about them and what happens to them. This can happen whether you're working on a clinical, micro-level, or guiding policy on a macro-level. Research and common sense dictates that being compassionate towards yourself and others is paramount to living a fulfilled life.
Stepping Outside of Your Experiences: We're prisoners of what we know, but there's so much beyond that. In these programs, you'll begin to understand where your life overlaps with many others and where it departs from them. This perspective on your experiences is indispensable to career and personal growth.
Leadership: You might be required to lead teams of professionals. You might need to lead one person towards better habits and outcomes in their life or to see themselves differently. Regardless, the ability to inspire others and motivate them towards individual or organizational goals will be part of your career, and you'll work to enhance it during your studies.
Communication Skills: Whether you're writing a report, requesting funding, speaking to clients or peers, you'll need top-notch communication skills throughout these programs and your eventual career.
Now let's explore how we have tried to assist you in your search for a human development degree:
How Can We Help You Find the Best Human Development Degree for You?
At Degree Query, we've produced fantastic content to help you find the right path in your education and career. We've ranked jobs and degrees. We've written about the current landscape in employment, including what jobs are highly in-demand, and where you can earn more money. We've written guides like these, and answered common questions about degrees and employment. Some of the content we've written that addresses Human Development and its related degrees includes: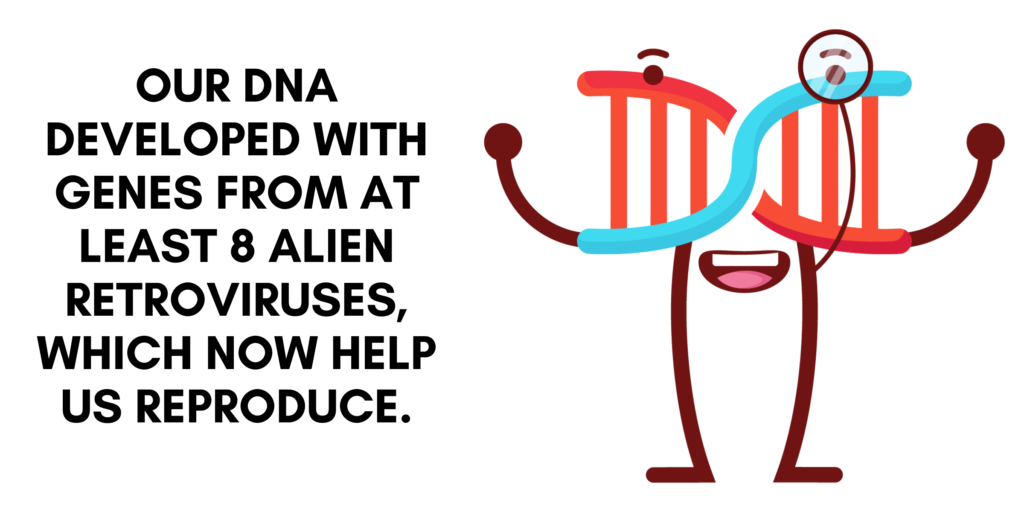 Rankings
Frequently Asked Questions and Guides
If you find any degree programs through our content that you're interested in, reaching out to the support staff at these schools directly is a great way to increase your chances of acceptance at them. You can ask questions about the admissions processes for a program you're interested in, find out what scholarships or financial aid you might qualify for, and strengthen your application with the help of people who know what it will take to get in.
Let's jump in to the different human development degree levels: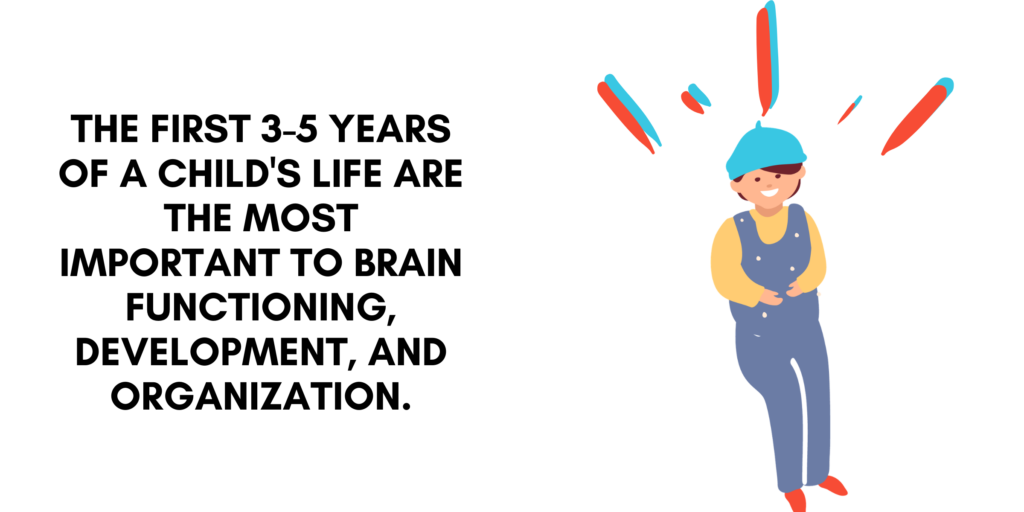 What are the Different Levels of Human Development Degrees?
Associates in Human Development
These degrees take two years to earn. They're often offered online, or from community or junior colleges. These schools generally charge less than traditional four-year colleges or universities. You'll prepare for entry-level positions in mental health facilities, nursing homes, and other family or children youth services organizations. Your education will focus on the psychological, biological, and social development of different populations. You'll also study human life spans and family development. Graduates will likely continue onwards to earn their Bachelor's degree or begin their careers delivering services to diverse groups or individuals.
Bachelors in Human Development
In these four-year programs, you'll examine how public policy, shifts in identity, and evolving social roles impact individuals and groups. You'll look at the needs of the elderly, single or overtaxed parents, and children of all ages. You'll learn how services are dispensed to these individuals and groups, and figure out how you can contribute. You'll study human biology, psychology, anthropology, and much more in these extremely interdisciplinary degrees. You'll also build research, communications, and analytical skills that will help you throughout your career, no matter what you do after graduating. Sample courses include Child and Adolescent Development, Culture, Conflict, and Social Research, Behavioral Physiology, Contemporary Family Patterns, and much more. You might also choose a specialization in areas like Adult Development and Aging Services, Clinical Mental Health Counseling, Gender Studies, Grieving and Loss, and Incarceration, among many others.
Masters in Human Development
These programs take two to three years to complete. You'll likely specialize in areas like Marriage, Family, and Child Counseling, Psychology, Women's Studies, Social Work, Education, among others. You'll study social cognition, psychology, public policy, and much more. Graduates will be prepared to work as education administrators, substance abuse therapists, speech therapists, guidance counselors, and advocates for people as lawyers with further certifications (and passing the BAR Exam, of course). You'll often work in hospitals, non-profits, and schools after graduating from one of these programs.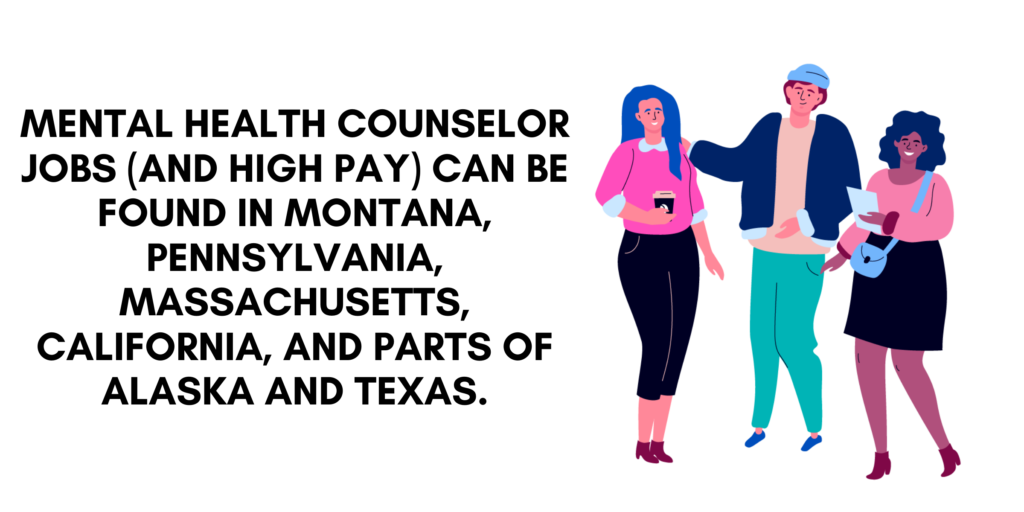 Doctorates in Human Development
These programs take three to five years to complete. You'll study how to create and facilitate individual and group growth in cultural, personal, and organizational environments. You'll consider foundational and modern research about people in many stages of life, and the different circumstances they face. You'll look at how people are both individuals and products of systems. You'll inspire better interpersonal relationships and solidify your skills at creating positive change in people from widely different backgrounds and experiences. You'll often be able to customize your degree to tailor it towards your career goals and previous experiences. These programs often culminate in original research leading to a thesis and its defense.
What are the Specializations and Focus Areas Within Human Development?
Aging and Gerontology
Here you'll study and prepare to care and serve adults as they grow older. You'll research family development, common issues seniors deal with, how caregivers help them, and what different communities do to take care of the elderly.
Adolescent Development
You'll focus on studying the different stages of childhood and adolescence. These will include early infancy, childhood, youth, and the transition into adulthood. You'll look at how children and adolescents go through these processes within their families, among their peers, in schools, and in the culture at large.
Families, Parents and Couples
In these specializations, you'll look at how families are formed. You'll see how relationships develop across human lifespans. You'll explore areas like dating, marriage, and different family structures, including single-parents, heterosexual couples, LGBTQ couples, and more. You'll also explore how family structures, social contexts, and socioeconomic statuses impact families.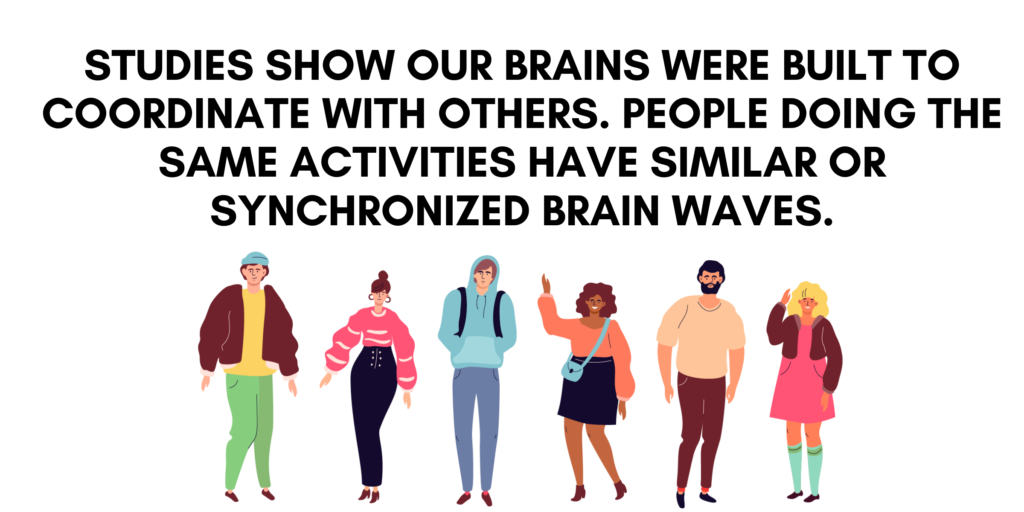 Health and Prevention
In these specializations, you'll study what creates wellbeing and health, how to prevent negative outcomes, and much more. You'll look at how health and wellness impacts families, individuals, communities, and society overall. You'll also examine how public policy including prevention and intervention can improve or detract from health and wellbeing at large.
Human Development Degrees in Conclusion
We've almost finished our guide. If you're here now, we hope you've found this helpful, informative, and engaging. Most of all we hope you've determined (at least somewhat) whether these degrees are for you.
Before we go, let's explore what you could potentially earn after graduating from one of these programs:
Human Development graduates work in many different roles at diverse organizations. They're employed as counselors, advocates, policymakers, educators, researchers, and much more. We've gathered the following information on earnings and job growth from the United States Bureau of Labor Statistics.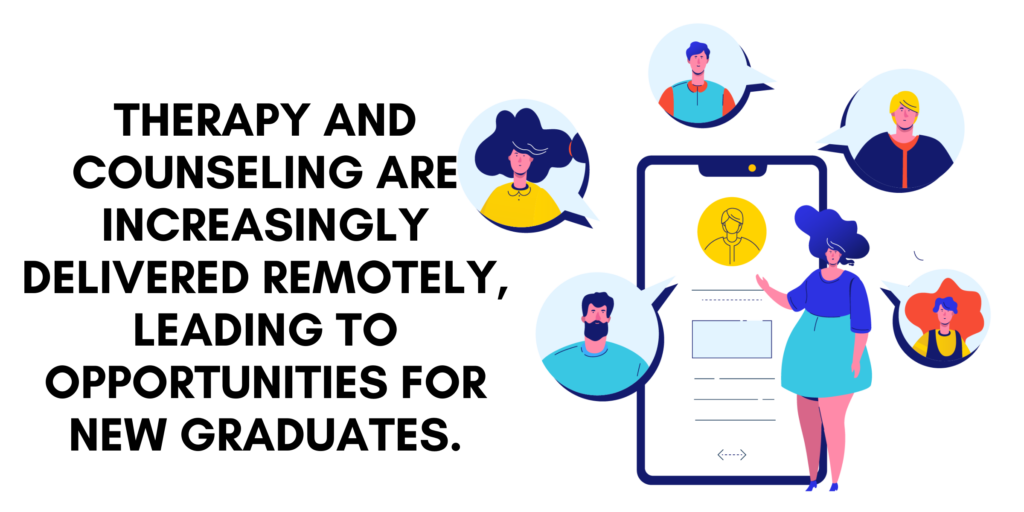 For an overview of occupations in human development, go here.
Psychologists made a 2018 median annual income of $79,010. Most psychologists need a doctoral degree, while psychotherapists can be qualified with a graduate degree.
There were 181,700 of these roles in 2018. This was expected to go up by 14% between 2018-28, leading to 26,100 new jobs.
Substance Abuse, Behavioral Disorder, and Mental Health Counselors had a median annual salary of $44,360 in 2018. The typical entry-level education for these positions is a Bachelor's degree.
There were 304,500 of these roles in 2018. This was predicted to rise by 22% between 2018-28, leading to 68,500 new jobs.
Marriage and Family Therapists had a median annual salary of $50,090 in 2018. You generally need a Master's degree to work in these positions.
There were 55,300 jobs in this field in 2018. BLS predicted this would increase by 22% between 2018-28, adding 12,300 new jobs to the American market.
Social Workers made $49,470 as a median annual wage in 2018. Most people will need to earn a Master's degree to qualify for these roles.
707,400 people worked in these positions in 2018. This was expected to jump by 11% between 2018-28, creating 81,200 new jobs.
Social and Human Service Assistants earned a median annual salary of $33,750 in 2018. The entry-level education for these roles is a high school diploma or equivalent. By working in the field and studying further degrees you can get practical experience and further credentials that will continue your career in human development.
There were 413,700 of these jobs in 2018, which was expected to go up by 13% between 2018-28, leading to 52,200 new jobs.
Rehabilitation Counselors earned a median salary of $35,630 in 2018. The typical entry-level education for these roles was a Master's degree.
In 2018 there were 119,700 people working in these positions. This was expected to rise by 10% between 2018-28, leading to 11,800 new jobs.
School and Career Counselors had a 2018 median wage of $56,310. People generally needed a Master's degree to be in these positions.
In 2018 there were 324,500 people working in these jobs. That was expected to grow by 8% between 2018-28, adding 27,200 roles in the field.
So there you have it! Good luck in your education and career!