Unlocking Success as a Professional Chemist
Chemistry is a field defined by academic excellence, scientific rigor, and intellectual inquiry. Chemists are specialized scientists who specialize in knowledge and experimentation relating to the molecular makeup of certain compounds, and how these compounds interact with other molecules and compounds.
While this may sound like a highly theoretical field of study, it is actually a foundational science to countless industries. In fact, any industry that relies on the development of products that will be ingested by people or will interact with the human body in some way will depend on chemists to develop these products and test their safety for human use.
Given that many industries rely on chemists for business fundamentals, chemists can position themselves to specialize in certain industries, or even specialize in the development of certain products. But before we dive-in to exploring the most lucrative career paths for professional chemists, let's take a look at some common questions and related resources:
Chemistry Majors and Careers: Common Questions and Concerns
Specializations in Chemistry and Research Science
Where to Start as a Prospective Chemist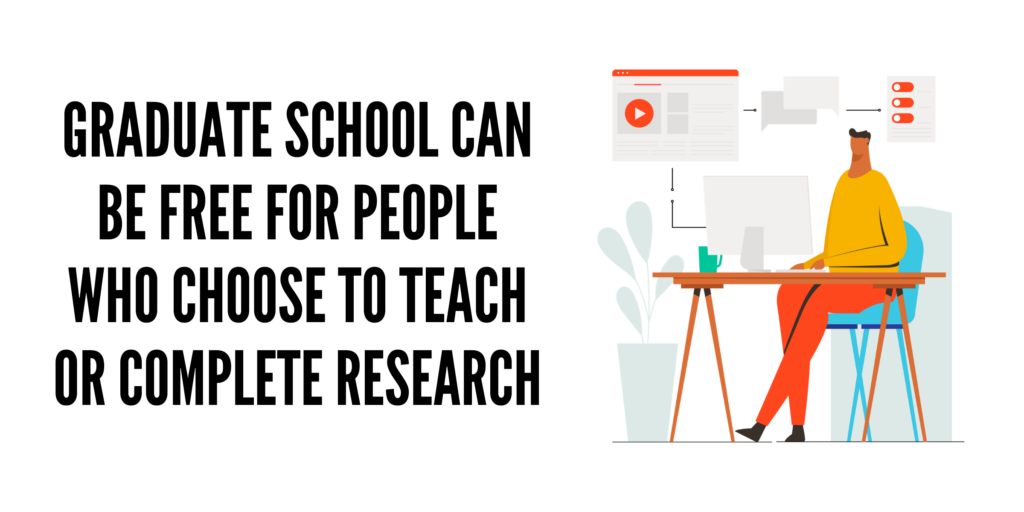 Prospective chemists have one of two major options when looking to launch their careers. On the one hand, prospective chemists can invest in their education and position themselves to advance to a Master's degree or even a PhD as quickly and efficiently as possible. Considering the chemist's profession is one that highly values academic rigor and professional rapport, many top-tier chemist jobs will require this kind of preparation.
On the other hand hand however, prospective chemists can take a different approach, focusing instead of building professional experience in the job market. Those who take this route will likely look to earn the minimum educational requirements before targeting the specialized area of the industry, which is best suited to set them up for their desired career outcomes. An example of this would be a chemist who wishes to work in the area of safety and stability testing relating to supplements and other ingested health products.
Perspectives of this career path can progress through company hierarchies by building real-world specialized experience, rather than by earning increasingly rigorous academic distinctions. Professionals who take this route are essentially betting on their own ability and potential for self-directed growth. While there is no 'right' answer here, either path will be more suitable for certain types of students.
And as will be a common suggestion in all things career-related, it is incredibly important for professionals to have a strong understanding of personal strengths, weaknesses, and natural affluence or tendencies. Some chemists will be best-served by demonstrating their prowess in prestigious degree programs, while others will be better-served by demonstrating their abilities in real-world situations.
It should be noted though that while some chemistry career-paths will be more friendly to students who do not wish to pursue advanced education, it is a profession where one's credentials are heavily weighted. And as such, some career paths will simply not be achievable for those who are not willing to earn advanced degrees and certifications–ultimately, it depends on what you want to do and how much you are willing to invest in your education.
Earning a Chemistry Degree Online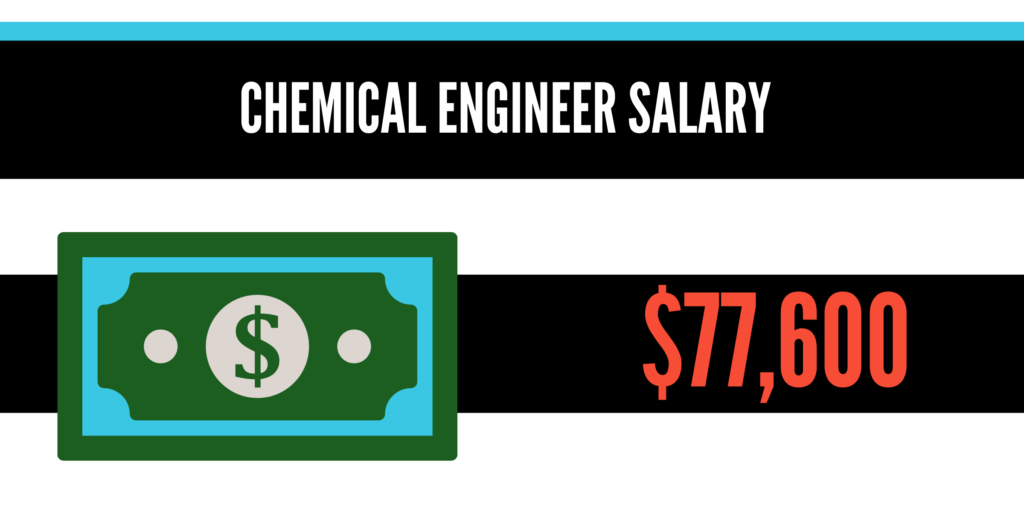 While prospective chemists will often decide between an education-heavy path or a path that prioritizes timely entrance in the job market, the increasing number of high-end online chemistry degree programs is allowing some professionals the freedom to avoid having to choose between one or the other. In other words, online chemistry degree programs are typically designed for adult learners and working students who will hold part-time or even full-time employment while earning their degree.
These programs provide students with the freedom to simultaneously build professional resumes while advancing academic certifications and degree holdings. And moreover, many of these online chemistry programs offered specialized tracks to accommodate even the most niche concentrations. This means that career-focused chemists no longer have to choose between stalling their careers to earn a degree for professional advancement.
While online education has been trending toward the mainstream over the last decade, COVID-19 has forced the higher education industry to adopt it ubiquitously. This means that many of the most prestigious of universities and chemistry schools are now offering their programs online.
Beyond the flexibility and freedom offered, there is also increasing the level of competition between these programs to consider. Prospective chemists can find increasingly affordable tuition costs in online chemistry programs as these programs look to make themselves more competitive in the online education space.
Professional Chemistry Certifications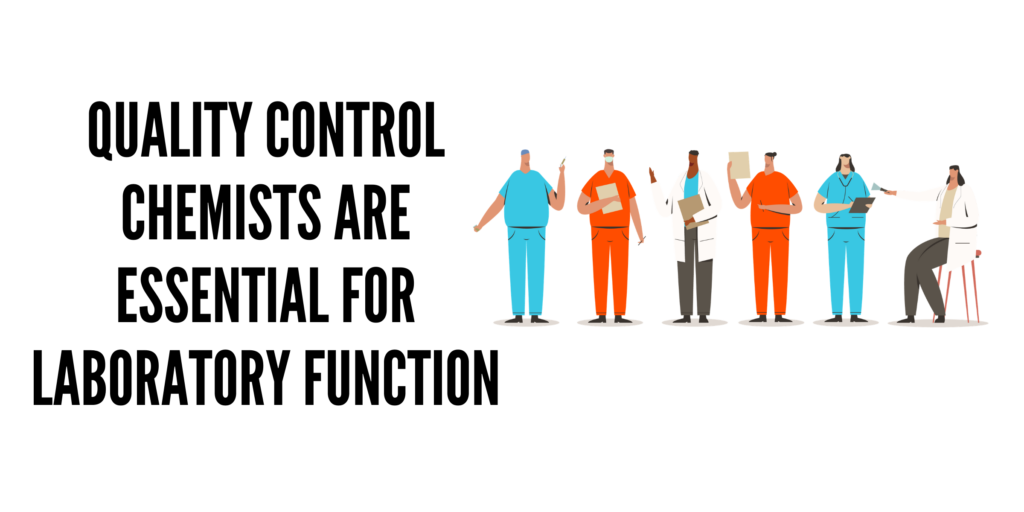 Given the precision required in chemistry professions and the risk involved in laboratory settings, professional certifications are exceedingly common in chemistry careers. In fact, chances are that there will be some form of certification required in any area of work for a chemist. But to give you an idea of what to expect, here is a break down of common certifications to consider:
Chemical Hygiene Officer / Clinical Chemist
— Certification Provided by: National Registry of Certified Chemists
Clinical Chemistry / Toxicological Chemistry
— Certification Provided by: American Board of Clinical Chemistry
— Certification Provided by: American Oil Chemists Society
Qualified Environmental Professional
— Certification Provided by: Institute of Professional Environmental Practice
Certified Professional Chemist Related to military occupational specialties.
— Certification Provided by:
National Certification Commission in Chemistry and Chemical Engineering
Environmental Analytical Chemist Related to military occupational specialties / Toxicological Chemist
— Certification Provided by: National Registry of Certified Chemists
Protective Coatings Specialist Related to military occupational specialties.
— Certification Provided by: NACE International
Common Chemistry Degree Specializations and Concentrations
Before we dive into the most lucrative chemistry degrees and career paths, we need to define what these degrees and specializations mean. So let's break down the most common and popular chemistry degree programs and specializations:
This specialization refers to the field of obtaining, processing, and communicating data concerning matter–it's structure, molecular stability, and composition. Analytical chemistry, while certainly a specialization of its own, is typically paired with another avenue of inquiry or application of chemistry.
Chemists work in this specialty to explore the interactions and behaviors of metals, minerals, and organometallic compounds. This field is concerned with any chemical or compound that are not carbon-based, which is the focus of organic chemistry. Depending on their industry, chemists may or may not specialize in both inorganic and organic chemistry.
Unlike inorganic chemistry, organic chemistry is the field that specializes entirely in the study of carbon-based chemicals and compounds. Organic chemists investigate and track the interactions between organic compounds–either to target a desired outcome or to document previously unstudied interactions.
Chemical engineers work at the intersection of chemical science and industry, either developing new chemical compounds for a specific purpose or developing manufacturing processes for large industrial operations. Chemical engineers can work at various levels–managing groups of other chemical engineers, overseeing entire facilities, or working as researchers in a laboratory.
Environmental chemists work for state, federal, and private agencies to explore and document the impact of human behaviors on the environment. These chemists typically carry out their investigations by investigating the chemical impact of human presence on the air, soil, and water in a given environment. (Learn more about the 5 best careers in environmental science.)
Forensic chemists investigate chemical trace-evidence left behind at a crime scene. These professionals may or may not enter the field to collect samples and document evidence, as the majority of work occurs in the laboratory. This field started out as an exceedingly small and niche speciality, but continues to grow as new forensic technologies enable new avenues of inquiry and testing.
Geochemists specialize in all things related to the earth, specifically the composition, structure, and interactions of materials and compounds in the earth's surface. Geochemistry is a subspecialty of environmental science and soil science is a common subspeciality as well.
Biochemists are masters of utilizing chemistry sciences to facilitate biological interactions and outcomes. Biochemists for instance are charged with developing new medicines, treatments, and tests–such as those involved in the treatment and diagnosis of cancer. These professionals often work at the most cutting-edge areas of the field, and often work with innovative technology and methods.
Physical chemists specialize in developing predictive models for chemical interactions and behaviors. These professionals work in a variety of settings and environments to accomplish a range of objectives depending on their particular area of focus and professional specialty.
Polymer chemists are specialized physical chemists who build their career around mastering the molecular building blocks called monomers, building them into polymers that are capable of fulfilling a desired outcome in the context of product development.
Theoretical chemists master predictive models in order to inform research and experimentation of other chemists. Much like theoretical physics, these professionals work both in abstractions of theory and in traditional calculations. Theoretical chemists often require high-end education and licensure, and typically work as instructors and educators to urge the chemist's field forward.
Medicinal chemists work in the healthcare and pharmaceuticals-research industry in order to develop new medicines and treatments. These chemists can work in one of two major areas of the field–working to either identify and isolate new medicinal agents in nature, or working to develop new medicines from existing agents and compounds.
Astrochemists are specialized chemists who work with innovative technologies to explore chemical behaviors in an astrophysical environment, or to investigate molecules originating from an astrophysical environment. These chemists use satellites and telescopes to gather spectroscopic data to further their studies and predictive models.
Nuclear chemists explore the fission and fusion of isotopic forms in order to explore the various applications therein. These chemists often work at nuclear power plants, but also can work as specialized theoretical chemists or as innovative scientists who are charged with developed new nuclear-chemical methods and procedures.
High Value Skills for Professional Chemists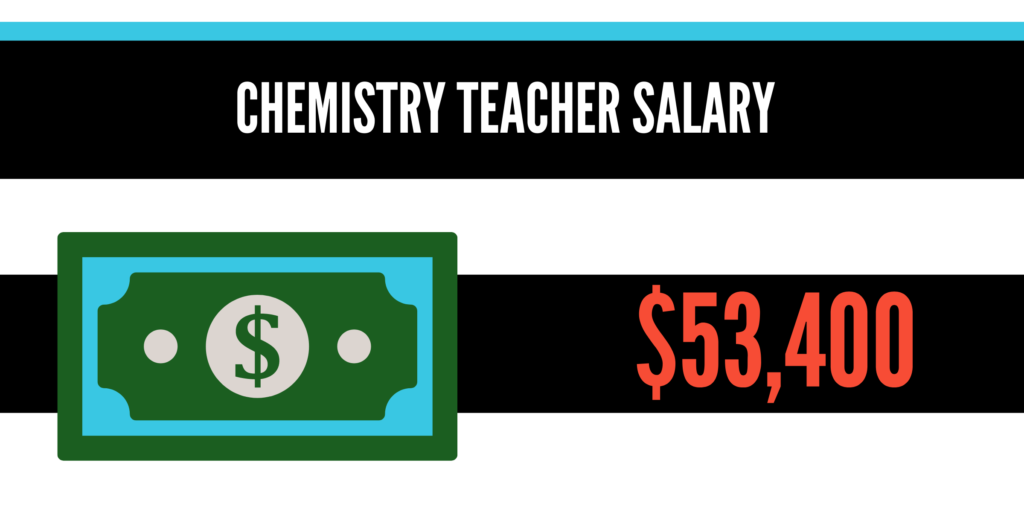 While one's credentials and background is certainly a crucial aspect of accessing the most lucrative career opportunities within the field of chemistry, it is equally important–if not more important–for professional chemists to have certain skill sets. As is the case with any career and any job market, the most skilled professionals will be most likely to earn high-end salaires and seductive job opportunities.
So let's break down the most valued skills in the field of professional chemistry that can lead to greater earning potential in one's career:
Chemists need to be able to adapt their approach based on the results of their testing, and must be able to accept the results of their experimentation.
The logical connections between existing models and the conclusions of one's research are not always clear, and will require robust analytical skills to identify.
Every detail matters in the lab, and every detail matters when a misplaced decimal could cause widespread catastrophe and the failure of an entire project.
Chemists need natural curiosity and interest to fuel a craft that can be largely unfruitful in results or action for large spans of time.
Chemists must be determined because oftentimes chemists must complete hundreds or even thousands of tests before getting their desired result.
Independence is important because chemists are often assigned large solo projects, which can isolate them from teamwork for weeks, months or even years.
Mathematical and Computational Skill
In a field based on experimentation and data gathering, math and computation are ubiquitous tools of the trade.
As mentioned before a misplaced decimal can cause catastrophe, so too can a misplaced vial end in injury and calamote. Thus organization skills and preparedness are not just important they are prerequisites.
Chemists often work in teams or will be required to communicate their findings even as independent scientists, and so oral communication skills are key.
Chemists might work for years on a single research project where they work for weeks or even months without getting any answers.
Chemistry is a field in which professionals constantly lean on each other to complete complex tasks, and as such chemists must have strong research skills to be able to quickly find and organize key data.
Chemists often work in large teams to accomplish complex tasks, and must be able to fit in well within group dynamics.
Chemists often present their findings in academic journals or in reports to company management. In either case, writing skills are crucial.
The Most Lucrative Careers and Majors in Chemistry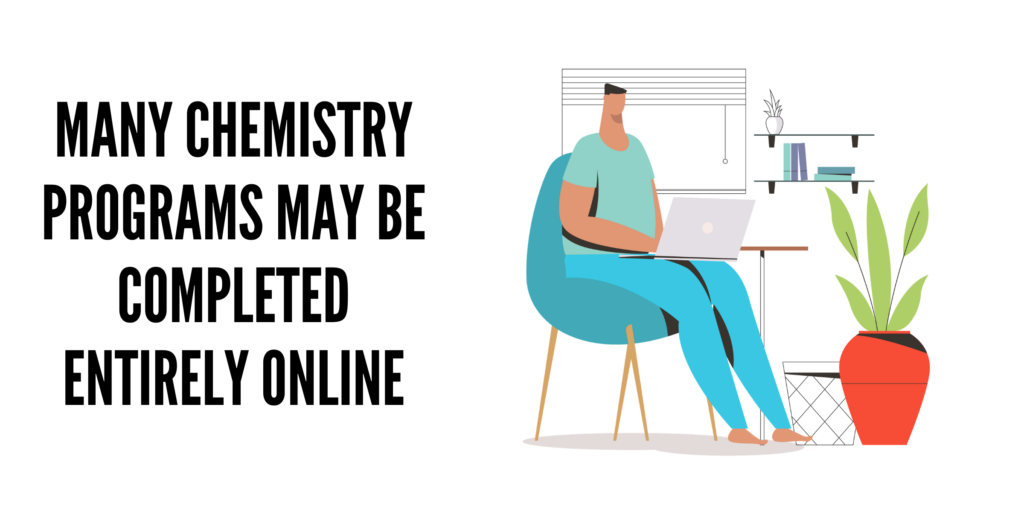 Investing in years of education programs, degrees, and certifications can be daunting both financially and in terms of the effort required to make the most of these programs. Thus it is immensely important for professional chemists to be able to expect a return on their investment. So let's dive into the most lucrative career paths in the chemist's profession and how to get there (all data has been provided by the Bureau of Labor Statistics).
The highest-paying jobs for chemists:
Ideal Degree: PhD of Medical Chemistry; PhD of Pharmacology
Pharmacologists are high-end medical professionals who specialize in prescribing medicine. These professionals can also work with chemical engineers to develop entirely new forms of medicine. In fact, medicinal manufacturing is the most well-paying industry within this profession.
Chemists who want to work in this area will want to begin establishing a speciality in medical chemistry as early as possible, while also prioritizing chemical manufacturing or chemical engineering.
Median Salary: $111,630
Number of jobs in 2019: 138,300
Job growth from 2019 – 2029: 6%
Ideal Degree: Bachelor's of Chemical Engineering; Master's of Chemical Engineering
Chemical engineers explore problems and solutions relating to fuel, drugs, food at the molecular level. These professionals can work with large research groups, consultancy agencies, or with large corporations. Chemical engineering is a field that highly rewards specialization.
Learn more about the top 10 highest paying engineering careers.
Perspectives of this job will want to choose a subspecialty within chemical engineering, and either specialize in a type of chemical engineering or specialize in a type of product or industry. With this in mind, practical experience is key. So students will want to consider internships and cooperative chemical engineering programs.
Median Salary: $108,770
Number of jobs in 2019: 32,600
Job growth from 2019 – 2029: 4%
Highest Paying Industries in Chemical Engineering:
Petroleum and coal products manufacturing
— $119,010
Research and development in the physical, engineering, and life sciences
— $116,250
— $112,990
— $100,510
Pharmaceutical and medicine manufacturing
— $98,160
Ideal Degree: Bachelor's of Geochemistry; Bachelor's of Geoscience
Geochemists are professionals who specialize in the composition, structure, and interactions of materials in the earth. These chemists can work as geochemists, oceanographers, or soil chemists. These chemists can work outdoors by collecting samples and data in the field, or they can work in-house at laboratories or research facilities.
Perspectives of this job will want to earn at least a Bachelor's Degree in a related specialization, though a graduate degree will be helpful in positioning students for high-end positions.
Median Salary: $92,040
Number of jobs in 2019: 31,800
Job growth from 2019 – 2029: 5%
Highest Paying Industries for Geochemists:
Mining, quarrying, and oil and gas extraction
— $126,750
Federal government, excluding postal service
— $100,590
Architectural, engineering, and related services
— $82,190
Colleges, universities, and professional schools; state, local, and private — $76,580
State government, excluding education and hospitals
— $74,010
Chemists and Materials Scientist
Ideal Degree: Bachelor's of Chemistry; Bachelor's of Materials Science
These professionals study interactions between substances at the atomic and molecular level. Professionally, these chemists typically distinguish themselves by specializing in a particular type of inquiry or industry. These professionals can work in a variety of settings, depending on their chosen specialty.
Perspectives of this kind of work will need to earn at least a Bachelor's of Chemistry, however many top-end research positions require at least a Master's level education and in many cases, a PhD of Chemistry or related doctorate-level specialization.
Median Salary: $78,790
Number of jobs in 2019: 93,700
Job growth from 2019 – 2029: 5%
The largest industries of employment for chemists are as follows:
Pharmaceutical and Medicine Manufacturing
Number of Jobs – 15,320
Annual Mean Salary – $79,590
Scientific Research and Development Services
Number of Jobs – 11,850
Annual Mean Salary – $95,790
Architectural, Engineering, and Related Services
Number of Jobs – 9,370
Annual Mean Salary – $67,440
Number of Jobs – 8,350
Annual Mean Salary – $89,270
Number of Jobs – 5,570
Annual Mean Salary – $114,510
The top-paying industries for chemists are as follows:
Number of Jobs – 5,570
Annual Mean Salary – $114,510
Number of Jobs – 140
Annual Mean Salary – $100,800
Health and Personal Care Stores
Number of Jobs – N/A
Annual Mean Salary – $99,870
Other Pipeline Transportation
Number of Jobs – 30
Annual Mean Salary – $99,270
Management of Companies and Enterprises
Number of Jobs – 2,790
Annual Mean Salary – $98,750
For Further Reading: