"Every flyer who ventures across oceans to distant lands is a potential explorer; in his or her breast burns the same fire that urged adventurers of old to set forth in their sailing-ships for foreign lands." – Jean Batten
In the earliest days of human civilization, there were myths of flight. Whether it be Icarus burning his wings from flying too close to the sun, or the flying automaton of Greek polymath Archytas, humanity was fascinated with flying.
Centuries later man taking flight was still deemed impossible, or an affront to God. But between the late 19th and early 20th century figures like Otto Lilienthal, Jean-Pierre Blanchard, the Montgolfier brothers, and Wright brothers set the groundwork that led to the advent of the airplane, and the spaceships that followed them.
The airplane transformed how we travel, wage war, move goods, all of which profoundly influenced global commerce.
Aviation encompasses any job or study related to mechanical flight and the aircraft industry at large. There are many ways to enter this field, that can involve attending trade schools, earning certifications, military service, or traditional higher education degrees.
All routes will inevitably require certification from the Federal Aviation Administration. The FAA oversees the construction of all airports and their operations. It handles air traffic management, all aircraft and personnel, and even the protection of U.S. property during space vehicle launching and reentry. It's the main regulatory body over this vast industry, and you'll need its approval to work within it.
In this guide we'll look at aviation degrees and certifications, career paths in the field, and share what we've done to help you on your way to them. We'll examine earnings in the area, projected job growth, and more.
Before we get too far into the guide, please ask yourself and consider the following:
What do you want to do in your career? This can include earnings you want to reach, roles you're interested in filling, and more abstract concepts related to your passions and natural strengths.
How will a specific program in aviation help you reach these goals?
Are you able to work long hours, learn difficult technical skills, and solve practical problems with your hands and mind?
Aviation workers can achieve comfortable livings, but it often comes with a lot of travel, and years of training.
Do you want to work as a pilot? Air traffic controller? Repair technician? In aviation or aerospace engineering? There are many roles in aviation, and depending on which you want to do you'll need to follow different paths to become FAA-certified for specific positions.
What degree level have you reached so far? While you may need to get another degree to qualify for a role you want, aviation is unique because it often operates outside of the traditional university systems.
You can qualify for some roles in the field with an undergraduate degree and training at an FAA-certified training school, or by serving in the military.
How much can you spend on an aviation degree or certification? Keep in mind costs like tuition, travel, rent, and time.
How much time can you commit to an aviation or certification daily, weekly, and in total before you complete it?
Make sure the degrees and certifications you're considering are approved by the FAA.
If you need to borrow money for a degree or certification program, or to take certification exams, make sure you prioritize loans from the government over private, for-profit institutions.
Where do you want to live and work? Different areas have different demands for aviation professionals. Ideally, you'll want to be close to a major airport to increase career opportunities?
Can you get a job in aviation that allows you to build relevant work experience while you earn certifications? This is an excellent option for people looking to build a career in the field.
What do you want to improve in yourself emotionally and professionally? How will an aviation degree or certification program help you in these pursuits?
This is just some of what you need to consider when searching for a degree or certification in aviation. Help yourself out by writing out answers to these questions for different degrees, certifications, and roles within the industry.
Let's take a look at what you'll get out of an aviation program in terms of hard skills and personal development:
Aviation Degrees, Certifications, and Training Demand and Build Your
Technical Skills: Unlike liberal arts degrees, an aviation training or degree program will give you specific, transferable skills. These skills will help make you indispensable in operating, repairing, building, and fulfilling other duties that are necessary to keep air traffic running. The world economy depends on shipping people and things to all corners of the globe, and you'll be able to claim a place within that bustling sector with the proper training. Specific examples of this include:
Sheet Metal Fabrication: If you enter an aircraft maintenance program, you'll learn about metal properties, including aluminum and titanium. You'll work on forming and bending parts, welding, evaluating surfaces and structures for damage, and much more. These are transferable skills that extend far past aviation.
Testing Methods: Aviation depends on inspection and non-destructive testing. Aircraft maintenance and avionics training will include ultrasound and penetrative dye testing. Virtually all quality control technicians who are certified in materials and metal-testing can find work in aviation, manufacturing, transportation, amusement parks, and more.
Electronics and Electrical Repair: Aviation runs on electrical systems, but so do buildings, cars, household electronics, and much more. In an avionics technician program, you'll study communication, radar, and microwave equipment, which is incredibly transferable.
Safety Requirements and Navigation Regulations: Aviation is an extremely regulated industry. In an aviation training school, you'll be immersed in the expectations of federal regulators, including the paperwork and procedures that must be filed and followed. You can train to develop safe working practices, and understand the dangers of machinery misuse.
Working and Fabricating Technical Drawings: If you're in an aviation maintenance, technical, or engineering program, you'll learn how to read and perhaps make technical drawings and schematics that are used to create everything from circuits to larger parts of planes. These skills are useful in manufacturing, construction, architecture, and more.
Cooperative Abilities: Aviation is made up of many moving parts. That includes the people securing airports, to the people operating planes, to the technicians that keep machines running and everyone in between. These different roles work together to make sure planes run on time (or as close to it as possible) and guarantee everyone and everything is delivered where it needs to go. You'll become entrenched in this group effort through these programs.
How Can We Help You Find the Best Aviation Degree or Training Program for You?
At Degree Query, we've worked hard to give you the tools you need to find the right degree or certification program for you. We've answered common questions and ranked degrees and jobs. We've written guides like this and have provided other resources like our compare careers matrix, which helps you decide what the right career path for you is. Some of the work we've done that pertains to careers in aviation includes the following:
Rankings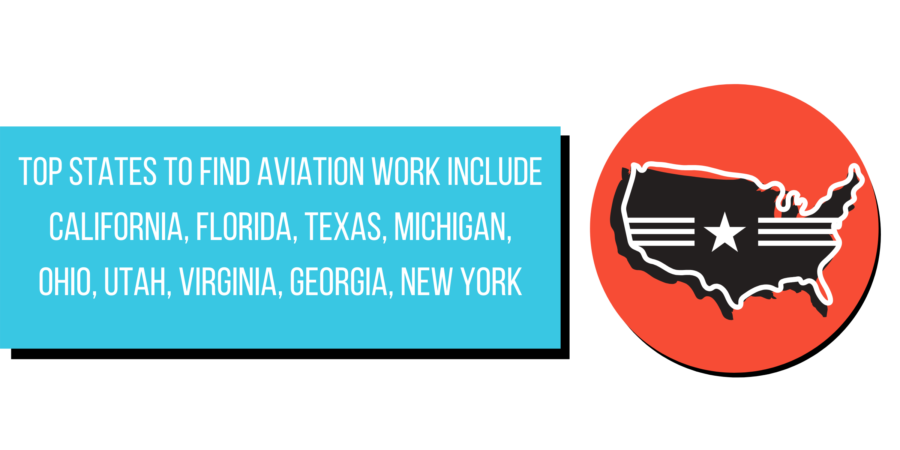 Frequently Asked Questions
If you find any degree or certification program that you're interested in, help yourself by contacting the support staff at the school or certification authority offering it. You'll likely find compassionate professionals that want to help you get in, and can answer any questions you may have competently.
Let's jet over to the different levels of aviation degrees and training programs:
What are the Different Levels of Aviation Degrees and Training Programs?
One way into aviation is by joining the military, either the Air Force or getting an MOS in the Navy, Army, or Marine Corps that is aviation-specific. If you want to remain a civilian, here are some of the different levels of aviation training available to you:
Certificate or Training Programs
Here you'll get a foundational education in maintaining and repairing aircraft. You'll learn about the mechanics that make up aircraft structures. If you want to go on to work as an airline mechanic, pilot, or air traffic controller, you'll likely need more training or education. Courses will probably cover electrical repair, engine repair, aircraft repair, reading aircraft blueprints, and aviation safety, among other topics. Students may have options to specialize in areas like powerplant or structural repair, airframe mechanics, among other possibilities.
The FAA provides certifications for many aviation roles that are conferred after passing exams and meeting training requirements. These are necessary for all applicable positions in the field.
Associates in Aviation
In these two-year programs, you'll go further into aviation electronics theory and the practical methods of installing and maintaining aviation equipment. These programs prepare graduates to take the Federal Aviation Administration (FAA) licensure exams. You'll learn to calibrate cockpit instrumentation, study federal aviation regulations, work with aviation systems, identify and analyze flight weather conditions, and much more. The impacts of flight speed and aerodynamic theory will also be covered. Sample courses include Pilot Theory, Meteorology, Air Traffic Control Systems, Flight Theory, and Flight Instrumentation.
Bachelors in Aviation
These degrees take four years to earn. There are far more specializations in this field, which might include technical aspects of aviation or aviation business and management majors. You'll likely study aviation safety and pilot flight skills, along with how aircraft systems are built, function properly, and overall operations. Sample courses might include Intro to Aviation, Aircraft Controls, Technical Programming, Aviation Electronics, Engine Maintenance, and more.
Masters in Aviation
In these programs, you'll specialize in areas like Aerospace Education Technology, Aviation Operations, Space Studies, Unmanned Aerospace Systems, Air Traffic Management, Safety Systems, and much more. These programs take approximately two years to complete. Graduates will be able to work at high levels in engineering, safety, education, management, and manufacturing. These programs generally finish with a capstone project or thesis that demonstrates what students have learned throughout.
Doctorates in Aviation
If you're looking to reach the educational peaks of the aviation field, especially when it comes to research and development, these programs might be for you. You'll likely need an undergraduate and graduate degree, in addition to professional experience in aviation. These programs are incredibly multidisciplinary, and cover areas of economics, business management, aviation safety management, aviation regulations, and airline industry organizations. Sample courses might include Quantitative Research Methods, Historical Developments in Aviation, Aviation Safety Management, Aviation and Law, and Aviation and the Economic Environment. These programs will likely culminate in a thesis of original research and its defense.
Aviation is a vast field, with lots of career paths students can study to pursue. Let's look at some of the roads within it:
What are the Different Types of Aviation Degrees, Certifications, and Training Programs?
There are many different types of aviation training and degree programs. Some of the most common include:
Aviation Management
Maybe you're not a gearhead or tech junkie, but want to carve out a role for yourself in aviation. In these programs, you can figure out how to be in charge of an aviation department or organization. You'll study areas like corporate finance, business law, aviation labor relations, airline management, aviation insurance, and airport planning and design. If you've earned a Bachelor's degree, you might consider an MBA in Aviation Management. You'll likely need either a business background or an aviation background, in addition to an undergraduate degree. However, some programs might accept people without one or the other. Graduates of these programs can work as Aviation Planners, Financial Analysts for Airlines, Aviation Human Resource Managers, Operations Analyst for Airlines, and other positions.
Aviation Engineering
If you want to design and program the electrical systems and physical structures used in aviation, this is the degree specialization for you. You'll learn to work with spacecraft, satellites, and aircraft in many ways. This can include building and maintaining guidance, communications, and navigation systems, as well as testing those systems to make sure they're working and fix bugs that pop up. You might study and work in more specific aspects of aviation engineering like avionics engineering, aerospace engineering, or electrical engineering.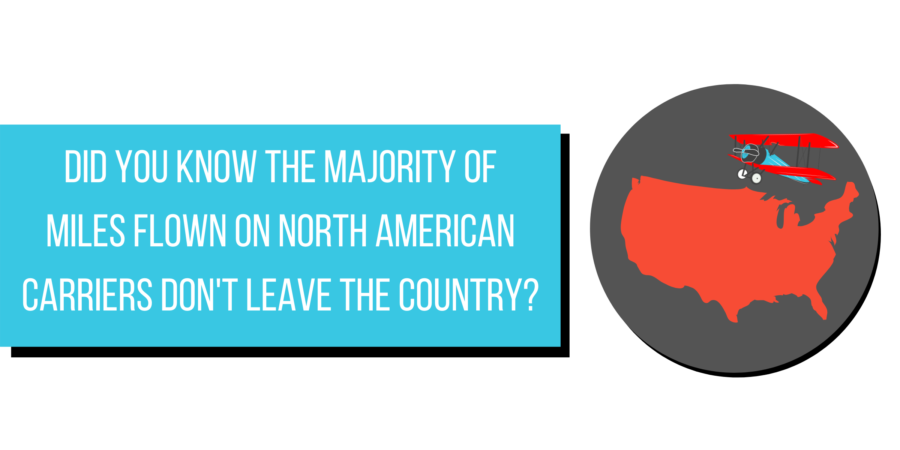 Flight Dispatch and Scheduling
These programs might come as degrees like a Flight Dispatch Bachelor of Science, or certifications like an Aircraft Dispatcher Certification. You'll learn to make an airline run more efficiently by managing ground-based work, preflight planning, making changes due to weather and traffic delays, and handle anything else that impacts crew and other staff. To qualify, you'll need to pass an FAA written exam and practical test after completing one of these programs.
Aviation Computer Science
You might take a computer science degree, or an aviation degree, and in rare cases find one that combines the two. However, all aviation companies and organizations need qualified computer scientists to build and maintain the automated systems they rely on to operate. In some programs, you'll be able to study aviation maintenance science and computer science to get a great mixture of high-tech understanding with a practical, hands-on education that prepares you for many different positions in the field.
Air Traffic Management
These multidisciplinary degrees prepare graduates to work in air traffic management, supervising aircraft to ensure safety for all. Along with ATM-specific coursework, you can expect to study physics, mathematics, meteorology, communications, and aeronautics. After earning a Bachelor's in this field, you can enter the FAA Academy to become properly certified to fill these roles. These degrees often feature internships and co-ops that can enhance your understanding of dispatch, safety, operations, and more.
Airframe and Power Plant Technology
In these degrees, you'll prepare for FAA A&P certification. Your instruction will cover electrical circuits, aerodynamics, drafting skills, blueprint reading, hydraulics, and more. You'll often go outside of the classroom to get hands-on training, including using industry tools and frequently test equipment. You'll also study FAA protocols about administrative and record-keeping requirements. These degrees can take as little as two years to complete.
Curious about how much you could earn in an aviation career? Look no further:
Aviation Degrees and Certifications in Conclusion
Aviation is a broad, essential field that's continually demanding new employees across many positions. It requires discipline, technical skills, and the ability to work within strict hierarchies.
Some of the positions you can expect to fill in this field include the following. All information has been gathered from the United States Bureau of Labor Statistics.
Airline and Commercial pilots earned a 2018 median annual pay of $115,670. The typical entry-level education for these jobs is a high school diploma, Bachelor's degree, and an FAA Airline Transport Pilot Certificate.
There were 124,300 of these roles in 2018, which was predicted to increase by 6% between 2018-2028, creating 7,000 new roles.
Aircraft and Avionics Equipment Mechanics and Technicians made a 2018 median annual pay of $63,060. Most of the people in these roles completed an FAA-approved aviation technician school, through the military, or on the job.
There were 157,400 of these jobs in 2018. This was expected to increase by 3% between 2018-28, leading to 4,700 new jobs.
Air Traffic Controllers earned a 2018 median annual pay of $124,540. They typically need either an Associate's or Bachelors from the Air Traffic Collegiate Training Initiative. They can also train on the job from lesser positions after attending four years of college. All Air Traffic Controllers must take exams and courses through the FAA academy.
There were 24,300 of these jobs in 2018. This was expected to increase by 1% between 2018-28, leading to 300 new jobs.
Flight Attendants earned $56,000 annually in 2018 median pay. They receive on-the-job training and are certified by the Federal Aviation Administration.
There were 119,300 of these jobs in 2018. This was expected to jump by 10% between 2018-28, creating 11,900 new jobs.
Aerospace Engineers were paid $115,220 annually in 2018 median pay. They typically need a Bachelor's degree in aerospace engineering or another field of engineering or science that deals with aerospace systems.
There were 67,200 of these roles in 2018. This was predicted to increase by 2% between 2018-28, creating 1,100 new jobs.
For full look at the licenses and certificates that you can get from the FAA, go here.
We hope you've found this guide useful, informative, and inspiring. Most of all we've worked to help you decide whether a career in aviation is right for you, and give you the tools to begin the training and education you'll need to do so.
Remember to reach out to support staff at schools, and the FAA itself to ask any questions you have about training and qualifications. Any communication that can refine your search for an aviation career will be immeasurably beneficial to you. Best of luck, and see you in the skies!