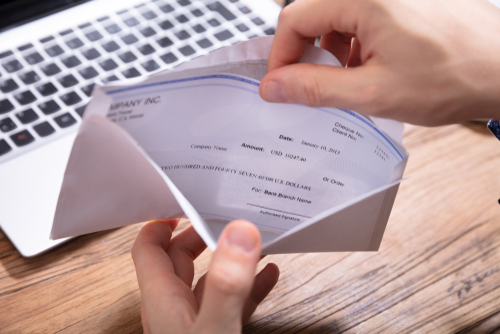 Candidates starting their careers in animation often wonder what type of salary they can expect from their first animation job. Salaries can vary from one position to another as well as from one company to the next. While entry-level positions typically pay the lowest wages, animators do have the potential to earn very good wages even if it is their first job. So many factors can come into play when determining what type of salary an animator can earn even at their first job.
What Factors Determine Wages
A person fresh out of college with an animation degree can research what the average wages are for this position, but they may not accurately portray the wage the individual can expect at his or her first animation job. This is because many factors can affect the salary an animator can earn.
Training and Education – Although animators typically have a bachelor's degree, someone with an associate degree may have sufficient experience to be hired as an animator. Some animators also have master's degrees. Typically, the higher the degree the individual has, the higher the starting wage will be.
Experience – Experience is very important when applying for any job. An animator who has some experience will be more valuable because less training will be required.
Company – Different companies and industries pay different wages. Larger companies usually pay higher wages. Multimedia artists and animators working in the Professional and Commercial Equipment and Supplies Merchant Wholesalers industry earned average yearly salaries of $99,790, while software publishers earned $85,270.
Location – This probably plays the biggest part in determining salaries for animators. Wages vary from state to state and city to city.
What Kind of Work Animation Involves
When we hear the term animation, we often think of these cute little animated characters we see on the television or movie screen. The interesting fact about animation is that it's used in so many more ways than just cartoon characters. An individual with a degree in animation may work in the motion picture industry, may work in advertising or may help solve crimes as a forensic animator. The starting salary for a job in animation will vary by industry or job. Here are the top four industries with the highest number of multimedia artists and animators employed according to the U.S. Bureau of Labor Statistics (BLS).
Motion Picture and Video Industries
Computer Systems Design and Related Services
Software Publishers
Advertising, Public Relations, and Related Services
How Location Affects Salary
Location is extremely important when determining the salary an individual can earn at his or her first job in animation. Here are the five states where multimedia artists and animators earn the highest wages followed by those with the lowest wages according to the BLS.
Connecticut – $102,630
Washington – $90,700
District of Columbia – $89,210
California – $87,960
New York – $86,490
South Carolina – $36,270
South Dakota – $44,340
Montana – $48,900
Nebraska – $50,650
Iowa – $53,430
As can be seen by the numbers, there is a substantial difference between the wages earned in Connecticut and the wages earned in South Carolina. This difference will usually also be there for entry-level positions in animation.
For those that are more concerned with hourly wages, here are the cities with the highest hourly wage for animators. These numbers came from a survey of cities that have at least 500 animators employed, which might explain the difference between the top-paying states and top-paying cities.
San Francisco, CA – $42 per hour
San Jose, CA – $40 per hour
Boston, MA – $39 per hour
Los Angeles, CA – $39 per hour
San Diego, CA – $37 per hour
What About Wage When Starting Off?
According to the BLS, wages for multimedia artists and animators ranged from $40,870 to $124,310 in 2018. The $40,870 is for the lowest 10 percent, and the $124,310 is for the highest 10 percent. An individual just starting off at his or her first job in animation is typically going to start off at the lowest end, especially if the applicant is working for a smaller market. Some may start as low as $30,000 per year until they've obtained some work experience. Those working in the motion picture industry typically earn higher wages than those working in the gaming or design industries.
Graduates of an animation degree are well on their way to earning a good salary and doing work that can be fun and interesting. Even working at their first job in animation doesn't have to deter their ability to earn a good salary because this field offers so many career possibilities.
Related Resources:
What is a Typical Salary for a Graphic Designer?
Which Schools Have the Best Animation Programs?
How Much Math Should I Study if I Want to Become an Animator?
What High School Classes Can I Take That Will Help Prepare Me for a Degree in Animation?
Are There Online Programs That I Can Get a Degree in Animation?
Are There Degrees in Criminal Justice Programs That Use Animation?