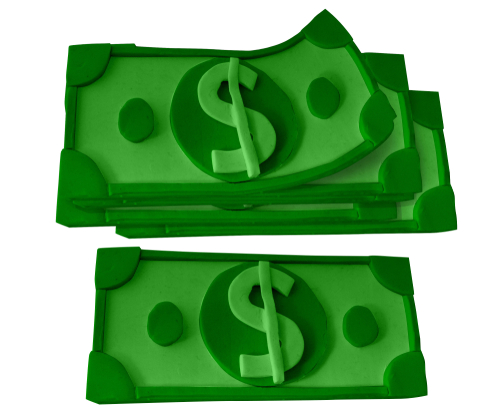 For a person that dedicates their creative arts career to becoming a background painter, things like the median salary and versatile projects will certainly make that decision well worth it. As one of the fields that are rapidly growing in popularity, matte painting is quickly becoming one of the most common jobs for animation artists. After all, it is very hard to beat solid compensation, fun engagements, and constant work challenges.
DegreeQuery.com is an advertising-supported site. Featured or trusted partner programs and all school search, finder, or match results are for schools that compensate us. This compensation does not influence our school rankings, resource guides, or other editorially-independent information published on this site.
What Does a Background Painter Do?
Before looking into the expected earning levels, it is important to analyze the responsibilities of background painters as well as who these professionals are. Someone who works in this field is ordinarily an artist specialized in animation. As the name states, their duty is to work with the background and ensure that things like color, lighting, and overall flow seem natural. Doing so requires them to possess an outstanding knowledge of advanced editing software that facilitates drawing and modifying backgrounds.
Some of the most common markets where background painters work include video games, television, and a wide range of motion pictures. They can also hold a lot of different leadership roles where they handle entire editing departments. To reach that status, however, one has to possess a lot of experience and a solid track record of prosperous projects.
Current Median Salary
To determine a realistic earning level, it is important to look into some of the relevant factors that dictate how much a background artist is worth. Before doing so, however, looking into the median salary can be a solid starting point. Given that these professionals fall in the group of "Multimedia Artists and Animators," the Bureau of Labor Statistics shows their median yearly pay as $72,520. That figure comes from a total of 73,700 active workers. For a frame of reference, the median pay for the entire U.S. is $38,640. That means that folks working as matte artists usually earn almost twice more. Of course, this does not mean that expecting to make over $72,000 immediately is realistic. It simply showcases the most frequent level of pay when all industries, experiences, and training levels are combined.
Experience
The first factor that is going to play an incredibly important role in someone's earnings will be their experience. Artists who have spent a lot of time in background animation can subsequently look forward to a higher salary. The reason why is that industry-related work showcases that these individuals are capable of successfully navigating the field. Also, having a solid track record will make it easy for employers to quantify and evaluate just how skilled someone is. For example, as per PayScale, an average animator will hit the peak of their earning potential between years 10 and 20 of their career. From that point on, they often face diminishing returns where their overall compensation does not match their level of knowledge and training. The same is true of highly specialized background painters who fall under the category of animators.
Training and Certification
The next area of consideration boils down to formal education, training, and certifications. Matte artists who have college degrees will increase their earning potential. The ones who pursue graduate studies will be able to make even more. It is important to consider the trade-off between working and going back to school for a graduate program, however. Besides education, on-the-job training can be just as crucial. This would include all of the time that the artist spent learning how to navigate editing software, lead their team, and so on. Finally, having any high-level certification for animating will allow one to push for higher figures during their negotiations with employers.
Time With Current Company
While it is pretty difficult to gauge, time spent at the current position can also have a direct connection with the salary. The reason why is that a lot of companies prefer hiring for leadership positions by looking into their existing workers. That means that they value individuals who stay at their job for an extensive period. This type of analysis should come in last, however, as businesses use a lot of different ways to showcase their appreciation for longevity. Even though many of them will do it through constant raises, others may simply provide more non-monetary benefits such as longer vacations. Thus, while it is common, there is no clear-cut guarantee that spending a lot of time with one employer will yield substantial increases in compensation.
Location and Market Scarcity
Many background painters overlook the importance of geographical analyses when they try to forecast earnings. Doing so can lead to numerous problems as salaries range depending on someone's location. For instance, being an animator who specializes in the background is extremely lucrative when one lives in New York City. If they decide to move to Cleveland, however, their salary will most likely decrease. This is because the cost of living is not the same across the entire nation. Areas that cost more usually carry noticeably higher salaries to allow people to enjoy a normal life. Hence why all reported compensations and job outlooks should be further analyzed by checking the geographical spread of the data.
Leverage
Finally, leverage is one of the most essential factors when it comes to background painters' pay. Unlike experience and training, leverage stands for the current marketability of the worker and their existing job offers. If an animator has been offered $70,000 by a competitor, the current employer is usually going to have to match that number. Failing to do so can cost them the worker. After all, it takes an extreme amount of loyalty to say "no" when facing a higher-paying job proposal.
Since earning potential is vital to every person who wants to work in animation, hours used on research will be time well-spent. After all, every background painter has to figure out what market, college, and training is going to put them in a position to meet the aforementioned median salary.
Related Resources: