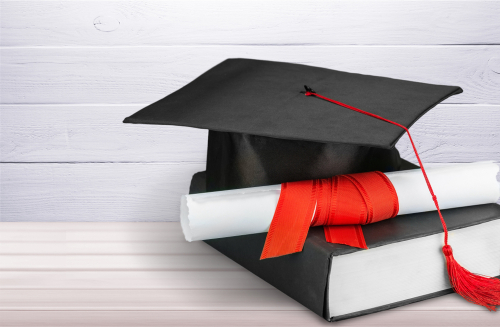 People who are considering new directions in their careers, or even moving into new careers, might be wondering whether it is better to earn a degree or just to earn a certificate from a specialized school. The decision may hinge on several considerations such as cost and duration of the program, the return on a student investment and on which is needed in a job situation. There are pros and cons to degrees and certificates. First, though, it is important to understand what a certificate program entails.
DegreeQuery.com is an advertising-supported site. Featured or trusted partner programs and all school search, finder, or match results are for schools that compensate us. This compensation does not influence our school rankings, resource guides, or other editorially-independent information published on this site.
What is a Certificate?
Generally speaking, a certificate program helps students gain specific knowledge or skills. There are several reasons to do this. Some programs issue a credential that sets the student apart from others in the profession. For instance, a social worker might earn a certificate in gerontology and improve her chances of getting a position in a long-term care facility. Other certificates offer specific job training. Paralegals, for instance, may only need certification to pursue their careers. Some certificates exist only to allow people to pursue a passion. Others help students build skills in new or emerging areas of their professions. For instance, a trucking dispatcher might earn certification in IT technology to deal with new computer procedures in the office.
Do Employers Prefer Degrees?
The profession help determine if and what type of degree is preferred. For example, a plumber with an undergraduate degree in literature will not be as desirable as one with a certification in PVC sewer lines, for instance. Teachers, on the other hand, must have at least a bachelor's degree to become licensed. Certificates in specific skills can give job applicants advantages where that skill is an asset to the position. They cannot replace degrees for some professions, however.
Advantages of Earning a Certificate
According to an article in Forbes, earning certification can increase salaries by 13 -to-25 percent. That means they can offer a good return on the cost of the program. Additionally, earning a certificate usually takes less time than earning a degree. Most certificate programs consist of eight or nine courses and can be completed in under a year. Plus, most certificates can be earned online. That means getting to the workforce faster. Additionally, because students can earn certificates in less time than a two-or-four-year degree, they cost less than a degree. The same Forbes article says that the average master's program costs $60,000 to $80,000. Tuition for certificates is much less.
People earning degrees generally begin with a broad base of knowledge such as communication, math and science, and then progress to knowledge essential to their major, Eventually, they move toward specializations in their field. Some careers, though, do not require the fundamental core subjects, requiring students to only complete courses in the specialization. For many occupations, the broad-based knowledge element is not necessary. Sometimes the training needed for a certain career is not available as a degree. Another advantage of a certification program is that credits might be transferrable to a degree program.
Drawbacks
There are few drawbacks to earning certificates. One is that, although they are less expensive than degrees, they still represent a significant investment. A certification program may cost several thousand dollars. Additionally, the programs may not qualify for student aid. Another drawback is one that applies to any distance learning program: if they are not completed, they are worthless to a career.
Students who are weighing the benefits of degree programs against certificate programs should first consider whether the career they want is available with only a certification. If a certificate helps the student to get a job or to advance in their position, to learn new skills or even to pursue skills in an area they are passionate about, they would certainly be a better choice than a lengthy, expensive degree program.
Related Resources:
Which Schools Have the Best Animation Programs?
How Much Math Should I Study if I Want to Become an Animator?
What High School Classes Can I Take That Will Help Prepare Me for a Degree in Animation?
Are There Online Programs That I Can Get a Degree in Animation?
Are There Degrees in Criminal Justice Programs That Use Animation?