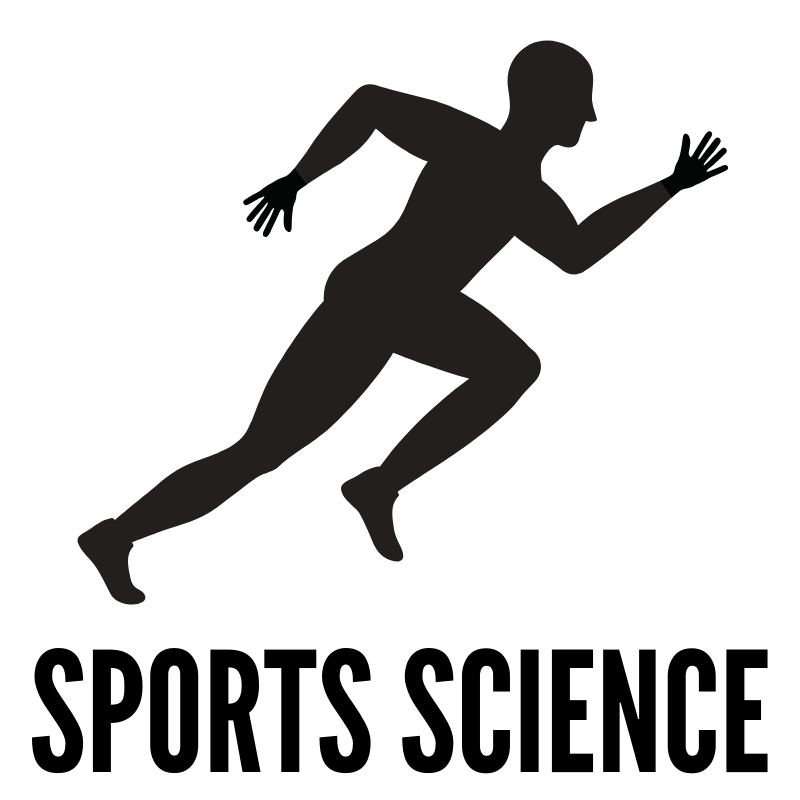 Sports Science is the study of how human bodies function during exercise and physical competition. It looks at the factors that impact performance and health in sports setting from a cellular level up to a holistic, total body perspective, and everything in between.
Students who want to work as sports science professionals deeply explore psychology, physiology, biokinetics, biochemistry, biomechanics, anatomy, advanced math, data analysis, computer science, the latest technologies in the field, and much more.
Featured Programs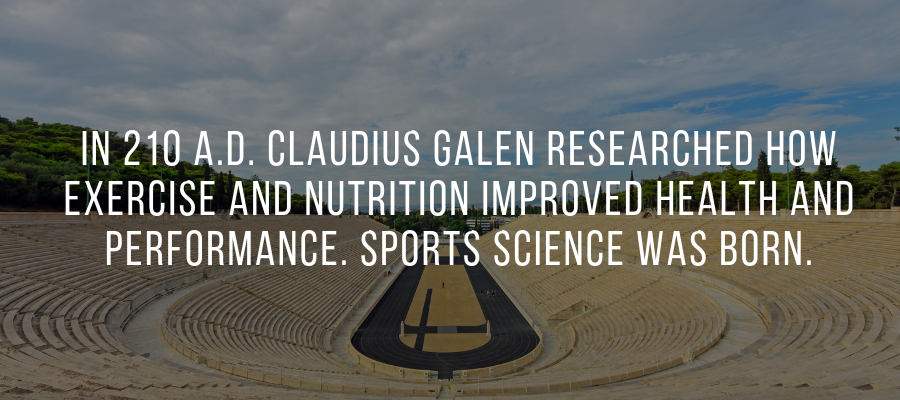 The sports industry is booming. This year the North American sports industry was valued at $73.5 billion. The global industry is expected to be worth much more than $1 trillion for years to come. At the most elite levels of professional sports, there are exponentially growing incentives to achieve better results to increase the value of franchises and leagues themselves. One of the best ways for these teams and leagues to get better results comes through using sports science and sports scientists to improve their players' diets, conditioning, injury recovery, mind states, or anything else that impacts their performance.
Sports scientists also are being called upon to create and maintain new forms of statistical and data analysis that has and continues to revolutionize the sports themselves. You may have heard of "Money Ball." Between the 1980s through the early aughts, some MLB teams began to reject traditional ways of measuring performance (eye-testing) in favor of hard data and statistical analysis. Today the sport is consumed with advanced metrics, cutting-edge conditioning techniques, and advanced sports medicine. While those changes were groundbreaking, there's still a lot of opportunities to disrupt leagues and sports that have spent decades doing things a certain way. For too long FIFA, the NFL, MLB, NHL, NBA, and other major sports have been valuing anecdotal qualities in athletes and the staffs that support them. Now the most successful teams and organizations are exploring oceans of data, technologies, and methods that could drastically change their individual and organizational performances.
Sports Science is a field that is rapidly adding new disciplines that can help improve performance.
One great example of how sports science is expanding and stands poised to change a league can be seen in the NBA's Houston Rockets. They've realized the value of the three-point shot more than any other team (even the Golden State Warriors) and begun using 3D cameras to measure player acceleration and fatigue (to catch injuries before they happen). They're also looking at predicting where rebounds will travel depending on where shots are put up from to train their players to be in better positions to rebound.
In this guide we'll look at what sports scientists need to be good at, what they learn, the degree levels available to aspiring sports scientists, specializations in the field, and what you can earn once you're working. We'll also share what we've done here at Degree Query to help you in your quest for a sports science or adjacent degree. Before we tip-off, let's explore some basic questions you should as yourself during your sports science degree search (or indeed any degree search at all):
What do you want to achieve in your career, and how will a sports science degree prepare you to meet your goals?
What degrees have you earned in higher education? What role do you want to fill? Depending on the job you want you might need to earn an advanced degree, or get an entry-level sports job and work your way up, or both!
You don't have to know your entire career path in sports science. But you should have an idea of where you could be most helpful (data analysis, coaching, physiology, psychology, etc.)
How much can you pay in tuition and other costs? How much would you need to borrow? Different sports science degrees have vastly different prices associated with them. These depend on factors like delivery format, scholarships you might qualify for, the institution offering the degree's organizing principles, among others.
Whenever possible, try to select a degree from a school you can afford. That won't always be possible, so if you have to borrow money to attend school, always take out public loans over private ones. Do whatever you can to save yourself money paying back your student loans.
Confine your search as much as possible to schools that are accredited, affordable, and non-profit. Avoid schools that are for-profit, poorly accredited, and prohibitively expensive.
Are you working? Can you work and go to school full-time? How much time do you have to commit to a sports science degree daily, each week, and in total before you earn your degree?
What delivery format would work best for you? There's been a significant uptick in online sports science programs. You'll likely be able to choose between attending your degree part-time, full-time, on-campus, online, or in a hybrid of online and in-class study.
Sports science is likely to require some in-person training no matter what program you select. So keep in mind: where would you like to study and work after graduating from a sports science degree?
Depending on where you go to school and train, you'll likely have more local opportunities for employment. Some sports markets are larger than others (think N.Y., California, Massachusetts, etc.). Those markets have higher-paying sports science positions and a greater demand for talent.
By earning your degree from a school in one of those areas you can increase your chances of networking and landing a top job in the field.
What is your career and educational experience? Where have you excelled throughout your educational and professional career? Where have you struggled? How can a sports science program help you shore up your weaknesses and improve on your strengths?
What are the specializations available in sports science and sports science degree programs? How can a focus or specialization put you in the best place to thrive in your career?
These are just some of the things you should have on your mind while you search for a sports science degree. It's beneficial to write these out, and answer them for specific programs you're considering, as well as add in any questions, concerns, or needs that are specific to you that aren't included here.
Now let's take a look at what a sports science degree expects from you, and what it will develop within you:
Sports Science Degrees Demand and Develop Aptitudes and Skills In
Math: Not all sports science programs might focus on advanced math. But one of the most important, growing areas in the field involves data analysis, working with algorithms, and figuring out how to use math to solve problems and make improvements that translate to more wins and greater organizational success. Analyzing prospective players and finding those that are undervalued is essential to the future of sports science, and so is figuring out how to use math and measurements to help existing talent thrive. You'll likely need to come into a sports science program with some strong math skills depending on which specialization you choose to get in the field.
Cooperation: Sports organizations are busy, intricate hives made up of athletes and workers that strive to come together to accomplish common goals. You will need to work extremely well with others and have significant charisma to succeed in this field.
Organization and Planning: You'll have clear goals. Reaching them will depend on your ability to build schedules, measure results, coordinate necessary parties, and evolve your methods depending on their effectiveness. In these programs, you'll learn to eat elephants the only way one can: one bite at a time.
Understanding Physiology, Anatomy, and Biomechanics: Athletes can't perform without highly functioning bodies. No matter what you end up doing in sports science (math, management, marketing, etc.), you'll need a strong grasp on how human bodies function, what enables them to do so, and how they can fall apart. Maintaining athletic performance is essential to all aspects of sports science, and these foundational disciplines will guide your career in many ways no matter what you do in sports.
Psychology: Some sports science specializations can focus on psychology, but regardless of what you do in the field having an understanding of what motivates and discourages athletes and coworkers mentally is an essential and underrated part of athletics.
Of course, these are just some of the skills, abilities, and knowledge you'll gain in sports science programs. There's a lot of variety in these programs, and many different degree types and titles that can get you into the world of sports science. Here's some of the content we've produced that can help you figure out if sports science is right for you, and what degrees you might pursue within it:
How Can We Help You Find the Right Sports Science Degree for You?
At Degree Query we've written countless pieces of content that will help you in your degree search. We've ranked jobs, degrees, schools, and much more. We've answered common questions about degrees, the state of education, job opportunities, among other resources. We've also built tools like our compare careers matrix, which will help you decide what the best degree is for you through many criteria. Some of the work we've done that looks at the world of sports and sports science includes the following: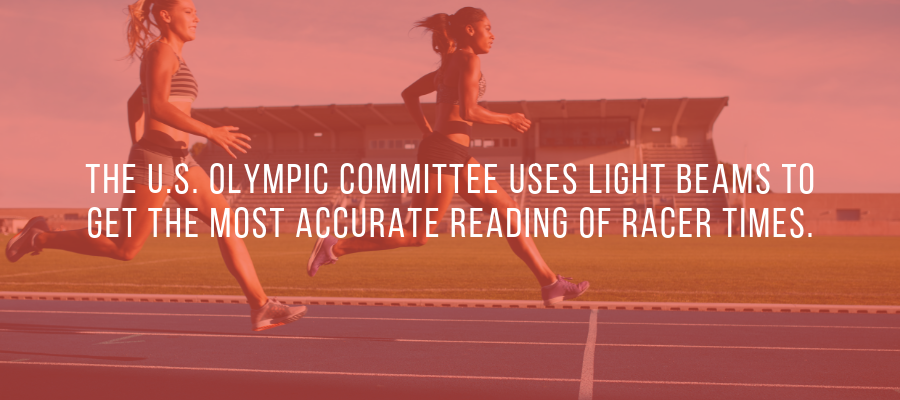 Rankings
Frequently Asked Questions
That's just a sampling of what we've done to help you find a degree that can lead to one of the many tracks within sports science. Keep in mind that while there are many roads to travel in this field, sports science might not be right for you. Focus on where you could excel within the field, and whether it's a good fit for you practically and meaningfully. If you find any schools through our resources that you think are a match for your needs and goals, contacting them directly is a great way to get more information about their programs and the application process.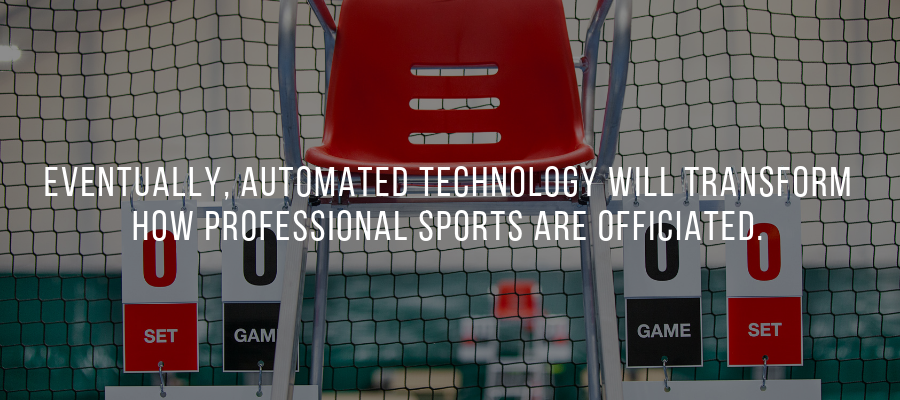 Let's dive into the different levels of sports science degrees and what they prepare graduates to do:
What are the Different Levels of Sports Science Degrees?
Sports Science is a burgeoning, expanding world within education. Many degrees can lead to a career in the field, which means you'll have ample options to choose from. If you know a niche within sports science that you think you're perfect for, focus on degrees that reflect that. Throughout your search carefully inspect a specific program's curriculum and delivery options, and look at their track record of getting graduates into sports science positions.
Associates in Sports Science
In these programs you might study a fundamental scientific or mathematic component of sports science. You could also take kinesiology or physiology courses, or delve in psychology. In general, these are two-year programs that prepare graduates for extremely entry-level positions, or more likely continue their education and go on to complete a Bachelor's degree. These degrees are often offered by junior or community colleges, which can save you time and money, especially when they're offered online.
Bachelors in Sports Science
There aren't many Bachelor programs that are specifically labeled sports science programs, but of the ones that exist many are online, making them easier to attend no matter where you live. There are also plenty of Bachelor degrees of all delivery formats in the related disciplines we've previously discussed. These are four-year degrees that will prepare you to hit the ground running at a sports organization or continue your education at the graduate level.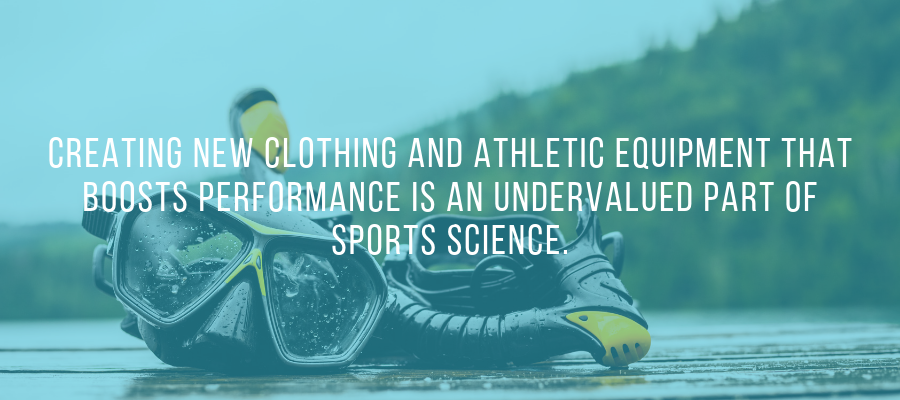 Masters in Sports Science
These degrees generally take around two years to complete. They can come in online or on-campus formats, but even online programs may require some in-person attendance. Students might choose from specializations in sports fitness and health, coaching, management, medicine, administration, or other areas. Standard courses might include Sports Law and Compliance, Sports Marketing, Sports Psychology, and much more. Graduates will be prepared to work in upper-level sports science positions.
Doctorates in Sports Science
These are terminal degrees that will prepare graduates to work at the highest levels of sports science, either for sports organizations, in research, or teaching advanced sports science classes at the university or graduate level. You might specialize in areas like sports psychology, obesity, biomechanics, and more. These degrees can take at least three to five years to complete. They often lead to a dissertation of original research and its defense, or another culminating project demonstrating what you've learned throughout the program.
There are also many specializations within the field you can take that will prepare you to work in niche areas of sports science. Here are some of your options:
What are the Different Specializations in Sports Science
Sports science is a relatively new educational discipline. But there are many aspects of sports science that people have been earning degrees in for a long time.
Sports Psychology
In these programs, you'll learn how to counsel individual athletes dealing with anxiety, depression, and other mental health issues. You'll help them with behavior modification techniques, mindfulness, and trauma through talk therapy and other methods. You might also work to advise teams and individuals on mental conditioning, concentration techniques, meditation, and much more. While most sports science professionals analyze physical performance, sports psychology is one of the final frontiers of sports science because of its focus on the mind over the body.
Sports Science Management
Here you'll meld a sports business education with an exercise science or other sports science-based education. You could go on to start your own sports science business, or help sports organizations make sound financial decisions informed by scientific findings and knowledge.
Physiotherapy
In these programs you'll learn techniques and methods that intervene and enhance the functioning and health of the human body. You'll be prepared to work in sports clinics, directly for sports organizations, or individually with athletes. You'll heal athletes and educate them on how to maintain and improve their bodies. You could also research physiotherapy or manage people in these roles depending on what degree level you earn.
Sports Nutrition
This specialization prepares you to help athletes with their diet to maximize performance, boost recovery, and avoid injury. You could end up working for sports teams, fitness facilities, or corporations, among other positions.
Data Analysis or Computer Science
Doing complicated math, building projections, or working with algorithms (among other responsibilities) is a great way to break into sports science. In these programs, you'll learn skills and get experience solving problems with math and computer science that are extremely valuable in the sports world, along with most industries.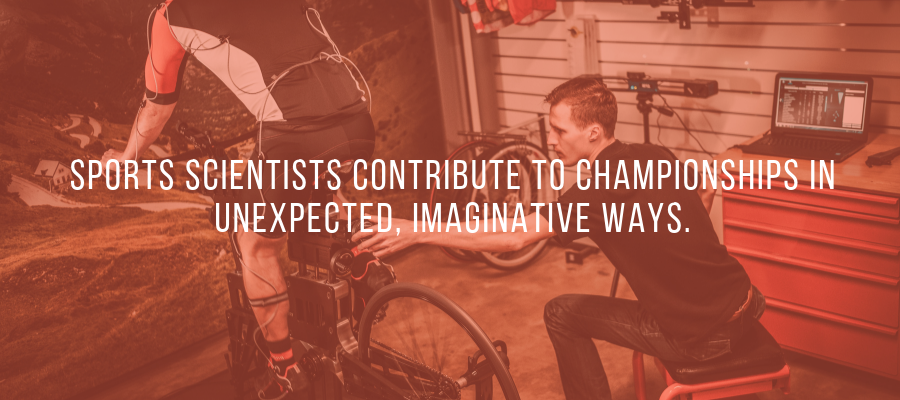 Exercise Science
Also known as kinesiology, exercise science is the study of how different movements can influence human fitness, wellness, and sustainability. You'll learn how the body works, what movements and motor skills development can do to make it operate at peak capacity, and much more.
These are just some of the specializations you'll find in sports science. Essentially anything valuable to sports or fitness organizations that involves science can be an avenue into working in this broad area. Let's look at a couple more aspects of sports science on our way out:
Sports Science Degrees in Conclusion
Before we end the guide let's look at what you can earn from working in sports science. While there's not too much information about what sports scientists earn, here are some of the stats about what people in specific roles in the field make according to the United State Bureau of Labor Statistics.
Exercise Physiologists made a 2018 median pay of $49,270 annually. In 2016 there were 15,100 of these roles, and BLS predicted a 13% growth between 2016-26, leading to 2,000 new roles.
Fitness Trainers and Instructors earned a 2018 median pay of $39,820 a year. There were 299,200 of these roles in 2016, which BLS expects to go up 10% between 2016-26, translating to 30,100 new positions.
Dietitians and Nutritionists earned a median 2018 pay of $60,370 annually. There were 68,000 of these positions in 2016, which was predicted to rise by 15%, leading to 9,900 new roles.
Biochemists and Biophysicists made a 2018 median pay of $93,280 a year. There were 31,500 of these jobs in 2016, which was expected to go up 11% between 2016-26, leading to 3,600 new jobs.
Mathematicians and Statisticians earned a 2018 median pay of $88,190. There were 40,300 of these jobs in 2016, which BLS expected to go up by 33% between 2016-26, which would translate to 13,500 new positions.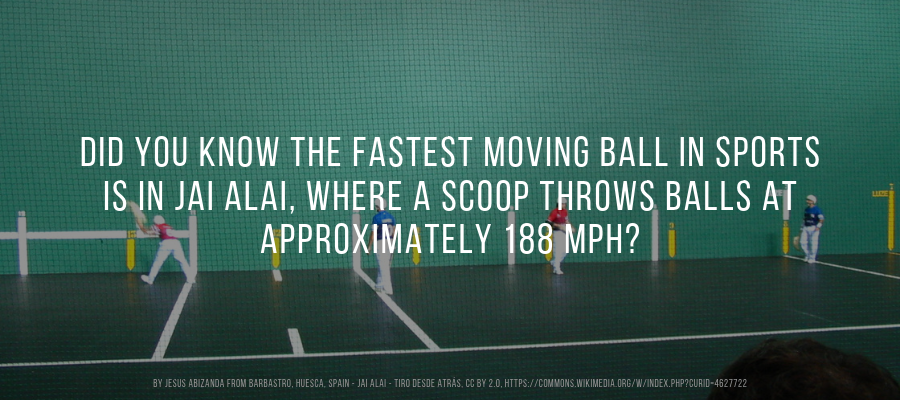 We hope you've found this guide very beneficial in your search for a sports science degree, or another degree you find through our content. Sports science is an enriching and potentially lucrative career path that has many different entryways for motivated, hard-working students and professionals.
Whenever you find a school or program that you're interested in please contact their support staff directly to get more information about its requirements, application process, and answers to any other questions you might have.
We wish you the best of luck and endless success in your education and career in sports science, or whatever you choose to study!
Related Resources: