DegreeQuery.com is an advertising-supported site. Featured or trusted partner programs and all school search, finder, or match results are for schools that compensate us. This compensation does not influence our school rankings, resource guides, or other editorially-independent information published on this site.
What is Technical Writing?
Technical writing ranges from composing operations manuals and material that improves communications to writing content for engineering, healthcare, IT and other scientific entities. A technical writer may work with various stakeholders including customers, product liability experts, computer scientists, researchers, engineers, and software developers. His/her role may go beyond writing and researching – a technical writer may also contribute material to a medium, such as a website.
What is Journalism?
According to Wikipedia, journalism "refers to the production and distribution of reports on recent events". Journalism exists in the form of television, radio, internet, advertising, news sources, and print media.Unfortunately, much of the communication we receive does not meet the definition of news. In fact, there are reports stating the only 30% of emails are not spam-related.
Education
Associate Degree
There are similarities and differences in the courses you study in both degrees. We will look at some of the classes, in order to illustrate what to expect in technical writing and journalism.
You could begin your technical writing studies with an Associate's degree in Professional Communication. This particular program covers various aspects of communicating in writing. Students will learn about preparing advertising materials in the form of online ads and brochures. In addition, you learn about writing for social media and different types of promotions.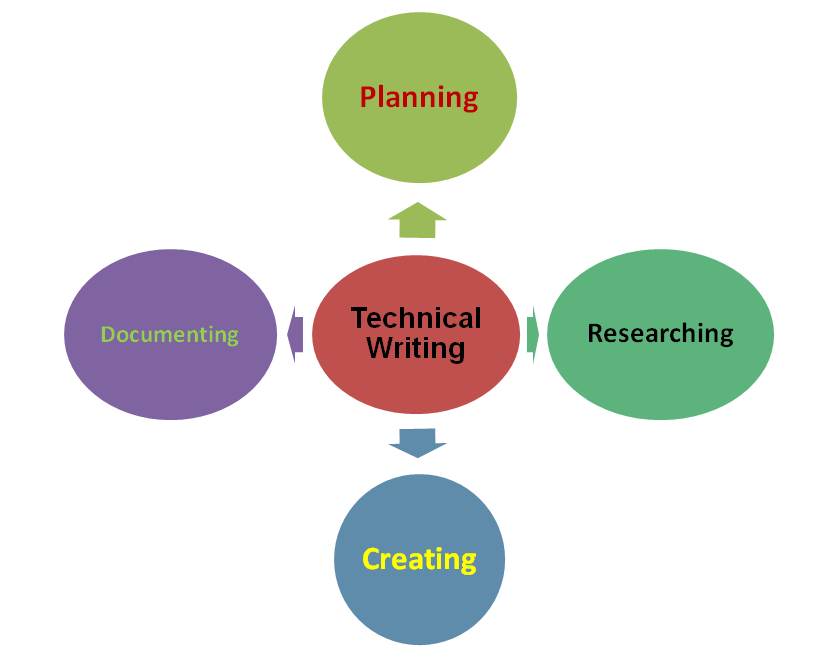 Two degrees at the Associate's level are an Associate of Arts (A.A.) in Technical Communication and an Associate of Arts in Technical Writing.  These are ideal for aspiring writers who want to become technical writers with a smaller educational investment.
Similarly, you can earn an Associate of Arts in Journalism at a community college. The two-year degree focuses on a basic liberal arts education with an emphasis on English, writing, and communication. Basic business concepts and practices such as advertising, marketing, public relations, and social media may also be part of the curriculum. Some of the courses may involve news writing and reporting, mass communication, editing, newspaper production, and magazine writing.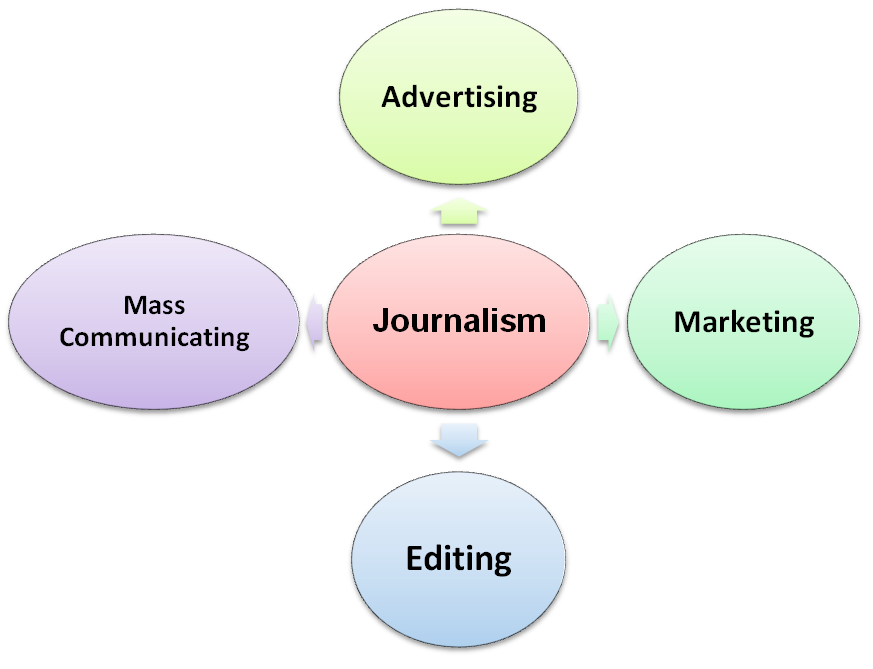 Magazine writing, for example, provides experience in writing, production, and publication of a news magazine. Emphasis is on researching and writing in-depth magazine articles, taking feature photographs, and packaging all elements into one publication. Topics include the basic principles of magazine writing, editing, photography, design, and layout.
At the Associate degree level, any differences are subtle. Technical writing seems to concentrate the medium on which the writing will be conveyed, such as ads, brochures, etc. Journalism is about the story. You learn the skills necessary to write sophisticated news articles/stories.
Bachelor's Degree
At this level, there is a Bachelor of Arts in Professional and Technical Writing. The undergraduate level hones your writing proficiency and expertise. As the degree title suggests, the coursework will teach students how to become more effective communicators. You will learn about different styles of writing, how technology affects the profession, and gain the skills to research and present information in a comprehensive manner.
Another option is a Bachelor Arts in English with a concentration in Technical Writing. This degree can be a combination of business and technical reports' writing. The curriculum may teach you how to be proficient at preparing documents and business letters and briefs. This will enhance not only your writing skills, but also your ability to edit.
A Bachelor of Arts in Journalism may solicit your creative talents more than technical writing. This is evident in programs that include courses in visual storytelling, creative thinking, and designing for media. Many journalism programs have specialty areas where you can tailor your interests and career goal. For example, broadcast journalism, science and health reporting, information graphics, photojournalism, international reporting, and more. Therefore, you can forage into scientific and technical topics with a journalism degree.
Occupational Outlook
The U.S. Bureau of Labor Statistics (BLS) reported the median salary for technical writers with a bachelor's degree at $70,930, as of May 2017. The projected job growth is 11% through 2026 or the change in 5,700 jobs.
The BLS does not have the occupation of journalism in their database. They have one called Reporters, Correspondents, and Broadcast News Analysts. They report the news for newspapers, magazines, websites, television, and radio. This category has a median salary of $40,910 with a bachelor's degree. The jobs in this field are declining by 9% through 2026. The prominent employment website, Glassdoor, paints a more favorable salary for journalists at $52,162 average per year.
Judging from the BLS data, the most significant difference in the two degrees is financial. Before you pursue a degree in either technical writing or journalism, you may want to research where you would like the respective degree to take you. Meaning, will either degree launch the career you envision at the salary to match your lifestyle.
Additional Resources:
What Will I Study in a Journalism Degree Program?
Where Can I Work with a Journalism Degree?
What Salary Can I Earn With a Degree in Journalism?
What is the Difference in a Bachelor's Degree in Professional Writing and Technical Writing?