https://www.degreequery.com/what-is-the-salary-potential-for-someone-with-an-engineering-degree/https://www.degreequery.com/how-advanced-does-my-degree-in-engineering-need-to-be-to-get-a-good-job/If you're thinking about graduate school, you might wonder if earning an advanced degree is worth it. A bachelor's degree from an ABET-accredited engineering program is the typical educational background for engineers. Entry-level positions in nearly all engineering disciplines are available to candidates with a four-year degree, according to the United States Bureau of Labor Statistics (BLS). Yet master's and doctoral degree programs in the field of engineering remain popular with students and employers alike. Going to graduate school isn't right for every student, but there is considerable demand for highly educated engineers with specialized skills or research experience.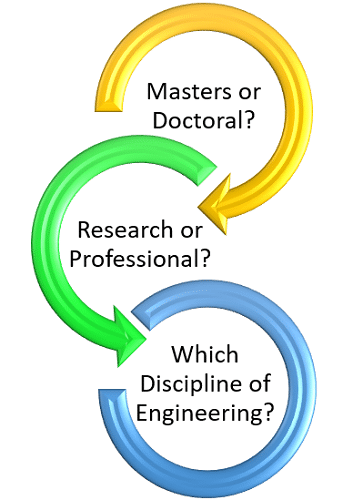 Opportunities With a Graduate Degree in Engineering
With a bachelor's degree, you can get an entry-level job in your field of engineering and work your way up to more challenging and interesting projects. You can take the Fundamentals of Engineering (FE) exam, become an engineer in training or engineer intern, pass the Principles and Practice of Engineering exam and attain your Professional Engineer (PE) license, the BLS reported. You might wonder, if an engineer can have a full, successful career with just an undergraduate degree, why he or she would choose to go to graduate school.
Though there are many jobs you can do with a bachelor's degree in engineering, there are positions that you can't do or promotions you will be unlikely to get unless you go for your master's degree or doctorate. For example, you will have a difficult time finding a position teaching or conducting research in a university setting unless you have at least a master's degree, if not a doctoral degree. You might also need an advanced degree if you want to work in high-level research and development roles as part of a government entity or the private sector. Engineering managers often need an advanced degree to be promoted to a leadership role. Even if you're not looking to move into a senior position or a research or academic role, you might need to go back to school to attain more specialized skills if you wish to work on highly technical projects later in your career.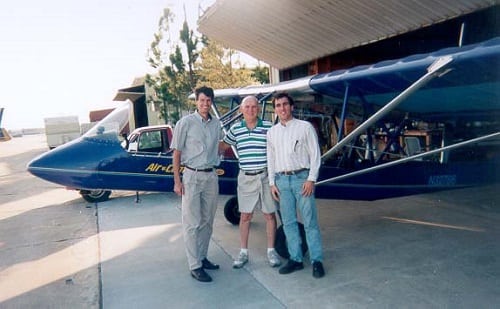 IMAGE SOURCE: Wikimedia Commons, public domain
Generally, two of the most important reasons why students go to graduate school are to increase their job prospects and salary potential. Often, though not always, the higher your level of education, the lower the unemployment rate and the higher your salary. In fact, having a master's degree in engineering can help you earn 10 percent more on average than your peers who have only a bachelor's degree, according to U.S. News & World Report. However, this isn't always the case, the BLS reported. Master's degrees were associated with wage increases of nine to 13 percent among civil and mechanical engineers, but there was no change in earning potential for chemical engineers, while petroleum and mining engineers saw a drop in salary with an advanced degree.
Nuclear engineering is one discipline in which even some entry-level jobs require candidates to have an advanced degree, according to the BLS.
Fastest Growing Engineering Occupations
The more competitive the engineering discipline, the more education and experience you need to get ahead. With or without an advanced degree, job opportunities in the coming years will be most plentiful in occupations where the overall job outlook is positive.
The engineering occupation with the highest growth rate, petroleum engineer, is expected to grow by 15 percent, or 5,100 new jobs, over 10 years, according to the BLS. A 12 percent increase in the smaller occupation of marine engineers will likely mean 1,000 new jobs. On the other hand, the 11 percent growth rate expected in civil engineering could add 32,300 new jobs, according to the BLS. If industrial engineers see the 10 percent growth in opportunities that the BLS expects, jobs in that occupation will rise by 25,100. The nine percent growth rate expected for both mechanical engineering and health and safety engineering will add 25,300 and 2,200 new jobs, respectively.
If you are working in a field of engineering where job growth is slower, having an advanced degree can help you stand out from the competition – if you have the right kind of graduate degree for the jobs you want.
Types of Graduate Degrees in Engineering
Once you decide that graduate school is right for you, you need to decide which degree you want to earn. There are a surprising number of options. First, do you pursue a master's degree, or a doctoral degree? Master's degrees are shorter to complete and generally more widely in demand, as they provide additional knowledge and skills without running the risk of making candidates appear overqualified for industry work, according to U.S. News & World Report. However, they're not enough to qualify you for academic and senior research roles.
You also need to decide if a professional or research-focused degree program is right for you. Master of Science programs in engineering can take either form. A research-focused master's program will require original research presented as a thesis, while a professional master's degree will culminate in a thesis in applied engineering, if there is a thesis requirement at all. Ph.D. programs in engineering are research-focused and require a doctoral dissertation. There are also professional Doctor of Engineering programs that cover highly advanced coursework but culminate in a portfolio rather than a dissertation.
Additionally, you will need to choose a discipline of engineering study. Since master's and doctoral degree programs cover advanced and specialized subjects of study, you need to figure out which program best fits your interests and career aspirations.
For engineering managers, specialized programs like a Master of Engineering Management (MEM) and Master of Science in Technology Management (MSTM) exist.
Additional Resources
Top 10 Highest Paying Engineering Careers
How Advanced Does My Degree in Engineering Need to Be to Get a Good Job?
What Kind of Job Can You Get With a Master's Degree in Engineering?
What Is the Difference Between a Bachelor's Degree in Engineering and a Master's Degree in Engineering?
What Is the Difference Between a Master's Degree in Engineering and a Ph.D. in Engineering?
What Is the Demand for a Degree in Engineering?
What Is the Job Outlook Like With an Engineering Degree?
What Is the Salary Potential for Someone With an Engineering Degree?
What Is the Fastest School for a Master's Degree in Engineering?
What Is the Fastest School for a Doctoral Degree in Engineering?
How Long Does It Take to Get a Degree in Engineering?