If you're looking for the business degree most likely to get you job offers, finance is a top contender. How many jobs are available in finance? There are enough opportunities in the financial careers that, at the expected rate of job growth, 715,100 new business and financial job opportunities should open up over a decade, the United States Bureau of Labor Statistics (BLS) reported.
What to Know About the Best Jobs With a Finance Degree
Quality matters as much as quantity when it comes to choosing a good career path. Fortunately, it isn't only the number of jobs with finance degree education that's positive. Even better, finance careers tend to be lucrative and intellectually interesting (particularly if you don't mind math). It's rewarding to see the results of your work improving companies' profits and increasing clients' wealth.
Students who are thinking about going for a finance degree should explore how many jobs there are in the finance field. It's also helpful to learn what those different jobs entail and what skills and level of degree they will need to attain those careers.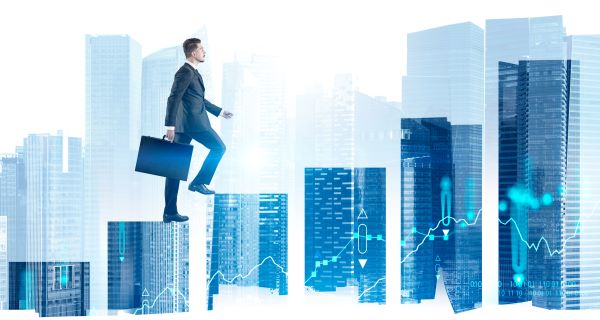 Financial jobs are found in any environment where there's value in being able to perform tasks like the following:
Analyze financial markets
Make meaning out of financial statements
Identify investment opportunities and evaluate their risks and payoff
Guide an organization's financial decisions.
The types of organizations that may hire you for a finance job include:
Commercial banks
Investment banks
Private equity firms
Other financial institutions
Accounting firms
Wealth management and financial services companies
Nonprofit organizations
Government agencies
As you plan your job search in the financial field, consider your personal interests and strengths. This will help you can pursue the financial career opportunities that are the best fit for you.
RELATED: What Kind of Job Can You Get With a Degree in Finance?
What Is the Demand for a Degree in Finance?
The best way to measure the demand for jobs for degree in finance is to look at anticipated job growth rates for the various careers related to the financial industry.
As a whole, the business and finance major jobs outlook is positive. That's good news for students and job seekers planning on a finance degree career.
The United States Bureau of Labor Statistics (BLS) has predicted an overall growth rate of 7% for occupations in this group during the 2021 through 2031 decade. To compare, the BLS is expecting the job growth rate for all occupations to amount to 5% during this decade.
Between 2021 and 2031, the Bureau of Labor Statistics expects 715,100 new jobs to join the business and financial industry. Between these new jobs in finance and the need to replace workers who leave their current jobs (or the field in its entirety), the BLS expects to see around 980,200 job openings in the business and financial occupations every year during this decade.
That's great news for job seekers, who shouldn't have much trouble landing their first entry-level positions in the financial services field. This favorable job market will also make it easier for experienced finance workers to advance their careers. All told, the answer to the question of how many jobs are there in finance is – plenty!
RELATED: What Are the Highest-Paying Business Entry-Level Jobs?
Jobs for finance degrees, in particular, tend to be appealing because they are often at the top of the pack when it comes to earning potential. The demand for finance majors remains strong, although the job outlook for many finance roles is not quite as favorable as of 2021 as it was a few years ago.
Some of the fastest-growing finance occupations are seeing job increases of up to 21%. Of course, the best opportunities will belong to finance professionals who acquire the most in-demand skills. Earning a graduate degree in finance definitely doesn't hurt your chances of landing these high-paying, fast-growing opportunities.
The Fastest-Growing Finance Careers
What are the most in-demand finance jobs? To find out, we compared job growth rate predictions from the Bureau of Labor Statistics for each of the major finance degrees jobs in America.
The type of financial specialist role that is seeing the most rapid rate of job growth right now is financial examiner. Between 2021 and 2031, job opportunities for financial examiners should grow by 21%, the Bureau of Labor Statistics estimated. That's more than four times the job growth rate the Bureau of Labor Statistics has predicted for all occupations. Because the occupation is relatively small, this double-digit job growth rate will only translate to 13,200 new jobs added to the market.
Still, this highly favorable job outlook is great news for students preparing to work in the finance industry. This role encompasses a lot of entry-level and mid-level finance jobs for recent graduates. The median annual salary of $81,410 that the Bureau of Labor Statistics reported for 2021 is lucrative. It amounts to upwards of 75% more than the median annual salary reported across all occupations.
RELATED: What Is the Salary Potential for Someone With a Finance Degree?
The next fastest-growing finance degree career is financial manager. This financial specialist role also happens to be the most lucrative of all of the jobs in the finance industry. For financial managers, the United States Bureau of Labor Statistics reported a median annual salary of $131,710 as of 2021.
The Bureau of Labor Statistics expects the number of jobs for financial managers to increase by 17% between 2021 and 2031. By the end of this decade, another 123,100 financial manager job roles should be added to the job market.
Financial managers go by different names, including treasurer, finance officer and controller. What these job roles have in common is that they are high-level roles. Financial managers oversee the big-picture financial health and security of a business or organization. Due to the high level of responsibility, most financial managers have at least five years of work experience in the field of finance, according to the BLS. Some financial managers may have a great deal more. The highest financial management roles are often top executive positions like chief financial officer (CFO). A chief financial officer commands an even higher salary.
Personal financial advisors have the next highest estimated job growth rate. These workers handle financial planning for individuals. The Bureau of Labor Statistics predicted a job growth rate of 15% for personal financial advisors between 2021 and 2031. That's approximately three times the average job growth rate anticipated for all occupations. By the end of 2031, the projected job growth should amount to 50,900 new job opportunities for personal financial advisors. The median annual salary for this occupation in 2021 was $94,170.
Management analysts should see an 11% rate of job growth between 2021 and 2031, the Bureau of Labor Statistics reported. Overall, this growth rate should lead to 108,400 new jobs for management analysts.
Management analysts and consultants aren't quite as narrowly focused on finance as many other finance professionals. Still, having a finance degree is still valuable in this line of work. Understanding how companies manage money and developing and interpreting financial reports are crucial to success in finding ways to optimize companies' performance and productivity. The median annual salary for management analysts in 2021 was $93,000, the Bureau of Labor Statistics reported.
The last of the major financial sector occupations for which the Bureau of Labor Statistics has predicted double-digit job growth is financial services sales agents. A 10% increase in job opportunities between 2021 and 2031 should produce 47,700 new jobs. The median annual salary for financial services sales agents in 2021 was $62,910.
Financial analysts are also seeing a faster-than-average rate of job growth, with the Bureau of Labor Statistics expecting job opportunities to increase by 9% from 2021 through 2031. Most of the job growth in the financial analyst occupation will apply to financial and investment analysts, who are expected to make up 27,300 of the 31,900 total new job opportunities anticipated. The financial risk specialist side of the financial analysis occupation is expected to account for 4,600.
Financial analysts are primarily concerned with investment decisions. The role a financial analyst plays in the finance industry is to research and analyze options to help individuals and organizations invest their money for maximum gains. Financial and investment analysts reported a median annual wage of $91,580 in 2021. The smaller subsection of the occupation, financial risk specialist, earned higher wages, with a median salary of $100,000.
Even financial specialist roles that are seeing slower growth than most are still growing at about the average rate expected for all occupations. Loan officers, for example, should see a 4% increase in job opportunities between 2021 and 2031, which is about on par with the average rate of job growth. That anticipated growth should translate to 12,600 new jobs.
Loan officers are responsible for processing, evaluating and approving applications for individuals or organizations to receive loans for purposes such as buying a home or car or growing a business. The median salary for loan officers, according to the Bureau of Labor Statistics, is $63,380.
One finance occupational path with bleak career prospects is that of tax examiners, collectors and revenue agents. The Bureau of Labor Statistics has predicted that job opportunities for tax examiners, collectors and revenue agents will decline by 7% between 2021 and 2031. This decline is expected to result in the loss of 3,700 jobs. Tax examiners, collectors and revenue agents are also among the most poorly paid roles in the finance industry. The Bureau of Labor Statistics reported a median salary of $56,780 for this occupation as of 2021.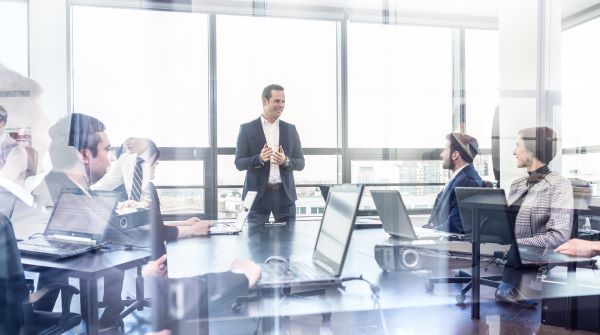 Top In-Demand Skills for Finance Professionals
Earning a finance degree from a respected business school is a great start to your career. However, the skills you develop are more important than the major listed on your degree.
Several of the most in-demand finance job skills pertain to investments, including:
Asset management: Finance professionals should know how to manage all types of financial assets, including stocks, bonds, cash, bank deposits and mutual funds. Managing assets for companies or individual clients means strategically choosing investments that are likely to produce favorable results to achieve financial growth of wealth as well as other financial goals.
Risk assessment and management: Investments aren't without risk, but finance professionals can use their knowledge to evaluate and calculate risks and determine ways to minimize risk, such as by diversifying investments.
Loss prevention: Stock market declines are far from the only events that can lead to financial losses. Learning loss prevention practices means learning the steps companies can take to mitigate risks, such as taking out insurance policies that cover accidents and resulting lawsuits and establishing procedures to deter and respond to crimes like theft and fraud.
Other skills, like data collection and data visualization, have more to do with your analytical skills. Data visualization helps finance professionals make meaning of data sets so that they can see trends and patterns, as well as calculate estimations of financial investment performance.
Technology plays an increasingly large role in finance, so it is also crucial to develop proficiency in technological tools like the following:
Accounting information systems in which companies store accounting and bookkeeping data that can be used to generate financial reports
Enterprise resource planning (ERP) software, a type of application that companies use to plan and manage their operations and that include financial modules that collect financial data and create reports
Structured query language (SQL), a programming language used in database management
Of course, general skills matter, too. Which non-technical skills are in the highest demand depends on which occupation you focus on within the field of finance.
Financial analysts excel when they are detail-oriented and possess great math and decision-making skills. Personal financial advisors, who work directly with clients on a regular basis, should be as great at managing interpersonal communications as they are at portfolio management. Their communication skills also come in handy for conveying financial information, which can be complex, to an audience that doesn't have a background in finance.
Why are finance jobs in such high demand? As the BLS noted, money plays a big role in daily life, even – perhaps especially – in tough economic times. Finance professionals who can help with saving, investing and otherwise managing money are consistently needed.
The Demand for a Graduate Degree in Finance
Even at the undergraduate level, students with a background in finance are so sought-after that, at some colleges, there aren't enough graduates to meet the demands of employers who are looking to recruit, according to the Tampa Bay Business Journal. However, students are increasingly pursuing graduate school – and a particular graduate degree – to enhance their career prospects even more.
Having a graduate education is more valuable in some finance jobs than others. Among financial quantitative analysts, 65 percent of the workforce reported having a master's degree, according to O*NET. If you want to work in this area of finance, it's likely that the demand for a graduate degree will be strong and that having this degree will improve your job prospects.
Graduate degrees are a lot less common among financial examiners. Just four percent of this occupation reported having a master's degree, O*NET reported. Because 87% of financial examiners reported a bachelor's degree as their highest level of education, this fast-growing, high-paying roles is among the best bachelor degree in finance jobs. O*NET reported that 9% of financial examiners had earned a post-baccalaureate certificate.
For personal financial advisors, a master's isn't even among the top three most common levels of education reported to O*NET. The top three most common levels of education reported included bachelor's degrees, post-baccalaureate certificates and high school diplomas, which add up to a combined 91 percent of the occupation. You certainly could earn a master's if you want to work in these areas of finance, but employers are much less likely to expect you to have a graduate education. Not having a master's is less likely to hold you back in this career, which makes personal financial advisor another of the best jobs for bachelors in finance degrees.
There are different types of master's degrees that a current or aspiring finance professional might consider pursuing. Historically, students have earned Master of Business Administration (MBA) degrees with a concentration in the field of finance. The curriculum of an MBA is broad, consisting of core coursework in different areas of business. Choosing a concentration allows you to pursue an area of emphasis. Of course, the MBA route with a concentration in finance remains a popular choice, especially for students who are eyeing leadership roles and need to learn management strategies to get there.
RELATED: What Is the Difference Between an MBA and a Master of Finance Degree?
In recent years, though, specialized master's degree programs in finance have become more prevalent and more popular, according to U.S. News & World Report. These alternatives to an MBA are perfect for students who are more interested in developing a depth of specialized finance knowledge as opposed to a breadth of general business and management knowledge. They can also boost your career faster. These degrees often require little to no work experience. Many finance students complete a graduate degree of this nature in a single year.
Ambitious undergraduates can enroll in "4+1" accelerated dual degree programs to earn both their bachelor's and master's degrees faster. These accelerated programs now exist at many schools. Accelerated dual-degree finance programs may bundle a finance undergraduate degree with either an MBA or a specialized master's in finance degree.
RELATED: What Are the Benefits of Earning a Master's in Finance Degree Instead of an MBA?
The Demand for Online Finance Degrees
Attaining lucrative finance jobs without a degree isn't going to be easy, especially for newcomers to the financial industry. Unless you want to spend years working your way up from the very bottom, you're going to want some sort of formal education in finance.
If a traditional on-campus degree program doesn't fit your life, an online degree in finance may offer you a more practical alternative. Online finance degree programs are available at both the bachelor's and master's levels, and they allow you to skip the commute to campus or the uprooting of your life and focus on the actual curriculum.
Unsurprisingly, online finance degrees tend to appeal to working professionals who don't want to leave the finance workforce just to get another degree. They might also be the right fit if your family obligations keep you from moving closer to the physical campus of the university of your choice and require more time and attention than a full-time in-person course schedule would allow. Finally, career changers may benefit from studying online.
The demand for online finance degrees, specifically, may be lower than it is for degrees earned the traditional way. Don't let that deter you from advancing your education if online studies are the best option for you personally or professionally.
While some employers still see an online degree as less impressive than a degree earned on-campus, most employers are more accepting of online education than they used to be, according to U.S. News & World Report. Online degrees are particularly likely to be respected if they meet the following criteria:
Are awarded by a well-known institution
Have an accredited curriculum
Include some form of valuable in-person or hands-on work experience, such as an internship
When you earn a finance degree online from a reputable school with a brick-and-mortar presence, your degree typically won't specify that you studied online. The focus is on the knowledge and skills you gained, not whether you attended lectures in a classroom or in your living room.
Additional Resources