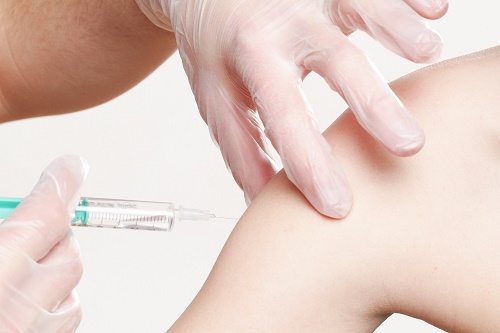 IMAGE SOURCE: Pixabay, public domain
If you care about others and want to help those around you stay healthy, public health nursing might be your calling. The Missouri Department of Health and Senior Services (DHSS) defines public health nursing as "the practice of promoting and protecting the health of populations using knowledge from nursing, social, and public health sciences." Some communities might accept an associate's degree in nursing (ADN) but to increase your chances of finding a job, a Bachelor of Science in Nursing is your best bet.
Associate's Degree or Bachelor's Degree
Public health nurses need to have at least an associate's degree in nursing, which will take around two years of study. This will allow you to take the NCLEX-RN which is needed before you can begin practicing. This exam covers four specific areas of practice: maintaining a safe and effective work environment, promoting health, psychosocial integrity and, most importantly, physiological integrity.
While an associate's degree in nursing may be sufficient to take the NCLEX-RN, there are some benefits to earning a Bachelor of Science in Nursing (BSN). Both programs will cover the basics needed to be a nurse, but a BSN will provide a more thorough educational experience with courses that include patient care and more varied opportunities for nursing clinicals. This can lead to more career opportunities and help set you apart from students with just an ADN. Also, the more rounded education allows for moving up in the healthcare industry. One last reason a BSN might be more appealing is because there are more job opportunities for nurses who already have a BSN degree than those with an ADN, according to U.S. News & World Report.
The NCLEX-RN pass rates from 2017 show that students with an associate degree had a 84.24% pass rate but those with a baccalaureate degree enjoyed a slightly better 90.04% pass rate.
Graduate Education
Public health nurses can get jobs with an ADN or a BSN, but if you want to be a leader, you might want to further your education even more. Public health nurses with a master's degree or higher can pursue leadership roles. Courses in a public health Master of Science in Nursing (MSN) program include Environmental Health, Public Health, and Population Dynamics. These courses can help public health nurses serve populations and coordinate care.
Generally, the MSN degree would be enough to pursue these career advancement opportunities. However, there is a national movement for nurses to have higher levels of education. Many schools are trying to stay ahead of any changes and are transitioning their MSN programs to Doctor of Nursing Practice (DNP) programs. Therefore, even though a MSN is still the minimal degree typically required for these leadership roles, you might want to consider pursing a DNP instead if you want to advance your career.
Depending on the job, MPH holders can earn up to $83,000.
The Duties of a Public Health Nurse
According to Missouri DHSS, public health nursing is a process. First, the health care needs of a population must be assessed to see who would benefit from intervention. Then nurses work with the community in order to develop a plan to meet the needs of the population in question. Once a plan has been formed, it needs to be implemented. After the plan has been implemented, public health nurses need to evaluate how well the interventions have helped the population and individuals. Finally, the results are used to modify how health resources are currently used and to come up with new local, regional, state, and national health policies.
Public health nurses are always monitoring health trends to watch for risk factors that could affect specific populations. Some of the ways they work with different authorities are by helping struggling communities and promoting health education campaigns to prevent diseases, typically though immunizations or screenings. They must also watch out for individuals that could put others at risk, such as carriers of infectious diseases.
Public health nurses make up the largest group of the professional public health workforce. Some places they can find employment include schools, community health centers, clinics, mobile vans and even dog sleds. This allows public health nurses to find a work environment that appeals to them. Having a BSN allows nurses to meet the minimal requirements for all of these work settings.
While helping populations is its own reward, public health nurses earn a respectable salary of $55,311.