If you're passionate about wellness and fully believe that the mind, body and spirit are intertwined, a career as a holistic counselor may be the perfect fit for you. This human services career combines a focus on helping people cope with life problems and mental health disorders with a whole-person approach that may even include the use of alternative medicine treatments. A holistic mental health counselor education typically includes required graduate studies and internship experiences.
What Is a Holistic Counselor?
A holistic counselor is any type of professional counselor who uses a holistic, or whole-person, approach to help the clients with whom they build a counseling relationship.
Combining Holistic Approaches With Counseling Practice
A counselor is a trained professional who works with clients to achieve better mental health and wellness. Counseling aims to solve or mitigate problems in an individual's personal life or career, manage symptoms of mental health conditions and modify behaviors. Counseling is part of the helping professions.
A holistic perspective is an approach that considers the whole person rather than simply their diagnosis, symptoms or problems. As such, holistic counseling refers to professional counseling activities guided by an approach with special emphasis on whole-person well-being. In holistic counseling, the mental, physical and spiritual aspects of a person's health are all part of the treatment or problem-solving efforts used, while counselors that do not use this holistic approach may limit their focus to the psychological and mental health components only.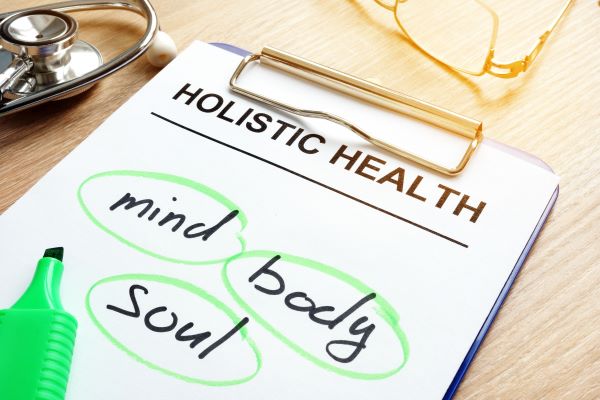 Holistic Counselors Are Mental Health Counselors First – And Typically Need a License
What makes a holistic counselor different from a holistic "life coach" or "wellness coach" is that this professional is formally trained in the practice of mental health, substance abuse, or marriage and family counseling (or a similar area). The term holistic describes the type of approach the counselor utilizes in their practice. A counselor is likely to need a professional license to practice.
Being a holistic counselor doesn't preclude you from being a licensed professional counselor, licensed professional therapist, licensed mental health counselor or a marriage and family therapist. Marriage and family therapists often use holistic approaches to therapy and intervention, according to Northcentral University.
RELATED: How Do I Become a Marriage and Family Therapist?
Even school counselors can benefit from adopting a "holistic wellness-oriented" approach, according to an article published in the Journal of School Health.
Counselors draw from an array of different approaches and techniques. Cultivating skills in holistic counseling allows professional counselors to add another useful tool to their arsenal and develop a new perspective through which to assess and understand clients' needs and strengths. Even many counselors and therapists who do not refer to themselves as or market themselves as holistic counselors may draw from some of the theories and techniques used in the field of holistic counseling.
What Does a Holistic Counselor Do?
On a day-to-day basis, holistic counselors perform many of the same job duties that other types of counselors and therapists perform. For example, holistic counselors meet with clients (in person or virtually) and evaluate their needs and problems. The counselor would then engage in treatment planning, which includes coming up with treatment goals and the processes by which they intend to achieve those goals.
A counselor may use a variety of methods to help clients reach their goals, including:
Psychodynamic therapy
Cognitive therapy
Behavioral therapy
Cognitive-behavioral therapy
Humanistic therapy
Interpersonal therapy
Dialectical behavior therapy
Schema-focused therapy
Substance abuse therapy
Holistic therapy is sometimes referred to as eclectic therapy. Eclectic therapy involves using a variety of methods of counseling as needed to help the client reach their goals. Holistic counseling is eclectic because it draws from counseling methods that focus on different aspects of human psychology and wellness, such as the client's thinking, behavior, interpersonal relationships and innate worth as a human being.
RELATED: What Can I Do With an Alternative or Holistic Medicine Degree?
Throughout the course of their work with a client, counselors are responsible for ongoing treatment planning and keeping notes pertaining to the client's progress and new or worsening issues. Counselors teach their clients practical, actionable skills for modifying behavior, coping with triggers in their daily lives and recovering from addiction, trauma or mental health issues.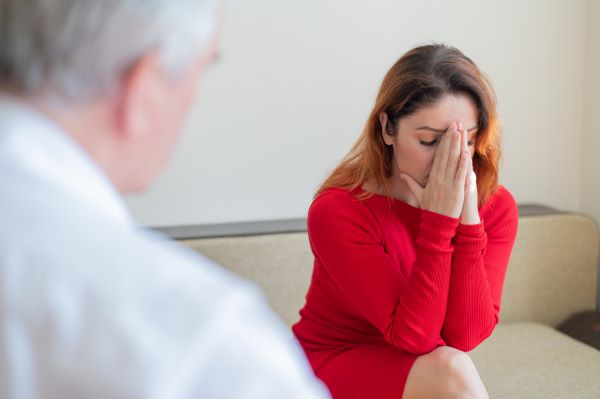 Education is an important part of achieving wellness and personal human growth, especially when a person has struggled with a mental or emotional health disorder or a traumatic experience. Counselors may teach not only their client but also the client's family members about disorders and the actions they can take to facilitate recovery.
Counselors may refer clients to other resources that can aid in their well-being. Often, counselors are responsible for at least some aspect of billing for their services, which means there is paperwork they must submit to insurance companies or to the counseling center's billing department.
Holistic Counseling Methods
In addition to the counseling methods listed above, holistic counselors utilize exercises, spiritual practices and therapeutic interventions like the following:
Mindfulness practices to help you achieve more self-awareness in the present moment. Meditation, visualization, journaling and mindful eating are some examples of the mindfulness practices used in holistic counseling programs.
Breathwork, or breathing exercises, which can affect your emotions, stress level, cognitive function and even feelings of physical pain.
Yoga, the mental and physical exercises used to enhance the connection between the body, mind and spirit. The therapeutic effects of yoga can include increased relaxation and decreased stress.
Acupuncture or acupressure, traditional Chinese techniques of alternative medicine that involve stimulating specific points of the body to achieve wellness, pain relief, the treatment of physical health conditions and the flow of life energy traditionally known as chi or qi. Acupuncture uses small needles to stimulate these points, while acupressure uses the pressure of a fingertip instead.
Massage, hands-on bodywork that promotes relaxation, stress relief and a better mind-body connection.
Reiki, a traditional Japanese form of energy healing. Reiki practitioners use their hands to adjust your spiritual energy, but unlike practitioners of massage therapy and bodywork, reiki practitioners use "gentle hands" – often, above the body instead of on it, so that the counselor may not touch the client at all.
Sensory therapies, like aromatherapy or sound therapy, that are intended to offer both physical and mental benefits like reduced stress and enhanced relaxation.
Expressive arts, such as music, dance, poetry and visual art, through which the client can express their thoughts and feelings
RELATED: What Is a Typical Day in the Life of an Art Therapist Like?
Naturally, to offer these therapeutic modalities, counselors who embrace a holistic approach may need to undertake additional training. Learning massage, reiki and acupuncture aren't part of a traditional counselor education but can be accomplished through specialized holistic counseling programs or courses pertaining to these modalities.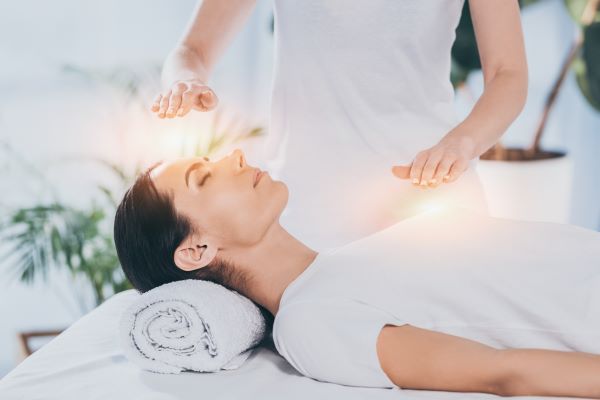 The Path to Becoming a Holistic Counselor
If you want to become a holistic counselor, you will generally need a college education at the graduate level, an internship conducted under clinical supervision and a license to practice as a counselor.
Generally speaking, a holistic counselor is a professional counselor or therapist, which means that you must go through the same process as mental health counselors or marriage and family therapists to reach this career aspiration. Licensure is also required for all mental health counselors and marriage and family therapists, as well as substance abuse and behavioral disorder counselors who work in private practice, according to the United States Bureau of Labor Statistics (BLS).
1. Earn a Bachelor's Degree
The first step to any career in the mental health treatment field is generally to pursue studies at the undergraduate level.
A baccalaureate degree is the minimum level of study needed to work in counseling in the fields of mental health, substance abuse and behavioral disorder, according to the BLS. However, this level of study is not sufficient to acquire a license. You can't open your own practice or work for any employer or in any role that requires a licensed mental health professional. For these roles, care providers need master's degrees.
2. Pursue a Master's Degree in Counseling
Once you've earned a bachelor's degree in any subject, your next step to a holistic counselor career is likely to be earning a master's degree in counseling.
Coursework in a General Mental Health Counseling Degree Program
In a master's in counseling program, students can expect to take required courses in topics like the following:
The fundamentals of counseling theory and practice
Statistics, data collection and research methodology for counseling
Human development
General counseling theories and techniques
Evaluation in counseling practice
Diagnosis and treatment planning
Group counseling techniques
Multicultural counseling methods
Career counseling
Marriage, couple and family counseling and therapy
Substance abuse and addiction counseling
Community agency counseling
Legal and ethical issues in counseling
Counseling for substance abuse and co-occurring mental disorders
Master's programs in counseling equip aspiring practitioners with skills for clinical practice and cover the underlying theories behind these therapeutic interventions. A big part of a master's degree program in counseling is clinical experience. Through clinical internships that often cover two semesters, graduate students gain hundreds of hours – often, 600 to 700 hours – of practical work experience. Full-time students can often complete a master's degree in counseling in as little as two years.

Some colleges and universities offer specialized master's in holistic counseling programs, but others do not. If your master's degree isn't specific to holistic counseling, you can still become a holistic counselor. Start by becoming a mental health counselor, substance abuse counselor or marriage and family counselor. Then consider pursuing educational opportunities in integrating holistic studies and methods into your practice through certificate and continuing education programs in holistic counseling or holistic and integrative health.
3. Complete Post-Graduate Supervised Clinical Experience
After successful completion of a master's degree program in mental health counseling, you're ready to dive into clinical practice – but you're not qualified to become a licensed mental health therapist or counselor yet. First, you need to acquire a position that will allow you to attain the thousands of hours of supervised clinical experience required for licensure in your state. Most states require between 2,000 and 4,000 hours of supervised post-graduate clinical experience before a new counselor can apply for licensure, according to the BLS.
4. Get and Maintain State Licensure
Once you have met the eligibility requirements for licensure, including a master's in counseling degree and clinical experience, you can start pursuing your license. Generally, you need to earn a passing score on a licensing exam. Depending on the state in which you are seeking a license, you may need to take the National Counselor Examination for Licensure and Certification (NCE) test or the National Clinical Mental Health Counseling Examination (NCMHCE) test.
5. Find Employment With a Center That Embraces a Holistic Approach– Or Start Your Own Practice.
If you want to bring an integrative approach to your counseling practice, you're going to need to work in an environment that supports and facilitates this goal. That is, holistic counselors who want to include acupuncture, reiki and massage in their interventions will have a narrower range of potential employers, since many of the facilities that hire counselors instead prioritize talk therapy treatment modalities.
Still, holistic psychology and health is a popular and growing field. Career opportunities for practitioners of holistic counseling methods are growing, too.
As you gain more experience as a counselor and further develop skills in holistic interventions, you may become interested in launching your own counseling practice that facilitates all of the alternative medicine and expressive arts therapy modalities that speak to you. Self-employment is a popular path for holistic counseling practitioners. However, running your own counseling practice comes with its own challenges – like more paperwork, phone calls and logistical demands, more income variability and the need to market and manage your practice as a business.
The Best Undergraduate Majors for Holistic Counseling
Whether you plan to pursue a master's degree in counseling or stop your formal studies at the undergraduate level, you need to earn your bachelor's degree.
Most master's programs in counseling will accept students from any undergraduate academic programs, so you aren't strictly limited to the subjects of study listed below. However, building a strong foundation in the principles of psychology (especially holistic psychology) or in a holistic approach to psychological health care, as studying these majors and related fields can help you do, can prepare you for success in this field.
Some of the best undergraduate majors for aspiring holistic counselors include the following.
Counseling Degree Programs
Undergraduate counseling or non-psychology pre-counseling programs aren't common, but they do exist – and, naturally, they're relevant fields of study for aspiring holistic counselors.
These majors tend to include studies in developmental psychology, human development across the lifespan, the foundations of behavioral health care, principles and practices of psychiatric rehabilitation, counseling theory and practice, assessment and treatment planning, cognitive and behavioral methods of counseling practice, group counseling techniques and multicultural counseling.
General Psychology, Counseling Psychology or Holistic Psychology Degree Programs
Most aspiring counselors major in some area of psychology, the study of the mind and behavior, as undergraduate students.
RELATED: What Degree Do I Need to Be a Psychologist?
A general psychology program that consists of core courses that provide an overview of the different areas, such as clinical psychology and counseling psychology, is a popular choice.
RELATED: How Long Does It Take to Become a Psychologist?
Counseling psychology is a particularly relevant field of study because it emphasizes the counseling process rather than psychopathy, or the study of mental health disorders. Although counselor and a counseling psychologist are two distinct job roles, a background in counseling psychology is a good option for either career path. Some colleges and universities offer bachelor's degree programs in counseling psychology specifically, while others offer concentrations in counseling psychology specifically or in clinical and counseling psychology.
RELATED: What is the Difference in a Master's Degree in Behavioral Psychology vs. Holistic Psychology?
Not all undergraduate programs that emphasize holistic psychology necessarily do so by name. For example, the Bachelor of Arts in Integrative Psychology program at National University is an example of a holistic psychology program.
Within general or specialized bachelor's in psychology programs, students can take courses on more focused topics. There are degrees and concentration areas in psychology programs of all kinds, including applied psychology, holistic psychology, somatic psychology and transpersonal psychology.
RELATED: What Degree Do I Need to Become a Transpersonal Psychologist?
Holistic Health Programs
Holistic and integrative health degrees equip students with knowledge of scientifically proven, evidence-based techniques of complementary and alternative medicine. Choosing this interdisciplinary course of study helps you develop your holistic treatment skills as an undergraduate so you can combine them with your master's-level knowledge of counseling theories and practices later. Students who consider this major should make an effort to take a few psychology courses as well, particularly in areas like counseling psychology, holistic psychology and somatic psychology.
Sociology, Social work and the Humanities
If your aim is to work in holistic counseling, specifically, then you might also find relevant other majors. Majors in sociology, social work and the humanities can help you understand social factors on mental and physical well-being, social justice issues, methods of problem-solving in social work practice and aspects of spirituality and self-expression.
For example, majoring in sociology can help you develop feminist perspectives on the human experience and a strong understanding of social justice issues and what challenges clients from diverse walks of life may face. Studying social work allows you to develop the practice-oriented problem-solving techniques social workers use to connect clients with the resources they need. Majoring in the humanities can help you better understand human nature and expression.
Whatever major you choose for a career in holistic psychology or counseling, it's important to do your research. Make sure that the schools you are considering are regionally accredited and take the time to learn about the application process and the financial aid that may be available to you.
What to Expect From Holistic Counseling Programs
A holistic program may focus more on how practitioners can integrate a holistic perspective into general counseling theory and techniques or on the specific alternative health methods that may be used in therapy. Many counseling programs now purport to include special emphasis on "holistic" perspectives on mental health treatment, but that focus may apply only to the framework of viewing a client as a whole person rather than the issues that brought them to counseling.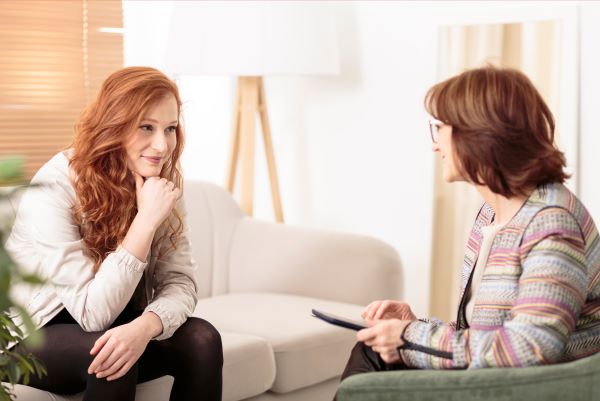 Because degree programs that include the term "holistic" in the title are so different, it's important to do your research when choosing such a program. The actual curriculum you can expect to cover is just as important as the admissions process, financial aid availability and other aspects of your higher education experience.
It's also important to consider what level of education you need. Holistic counselors who already have master's degrees from accredited programs may learn the clinical skills for holistic practice through continuing educational opportunities or certificate programs. Students who still need to earn their master's degrees and qualify for licensure would be better off pursuing an accredited program that offers a holistic health concentration.
The specialized courses you might find in master's degrees in holistic counseling or holistic mental health counseling, like the one offered by Salve Regina University, include:
Foundations of holistic approaches to health and wellness
The body-mind connection
Integrating meaning in life, health and wellness
Healing and transformation
Lesley University offers a Master of Arts in Clinical Mental Health Counseling degree with a holistic studies concentration. Students pursuing this degree at Lesley University take specialized coursework like the following:
A sequence of required courses in the major theories of holistic counseling and psychotherapy
The psychology of illness and wellness
Counseling and spirituality
How can students learn the skills they need if they want to perform hands-on holistic treatments? They may need to explore educational options outside of the counseling field. These training programs exist in a variety of environments, including colleges, massage schools and wellness clinics and centers.
The Community College of Philadelphia, for example, offers a 33-credit continuing education certificate course in holistic and integrative health that covers topics like holistic stress management, spirituality in health, meditation for healing, healing environments, music and sound healing methods, therapeutic massage techniques, energy healing and ancient traditional medicine approaches from China and India.
Your skills in holistic treatment methods may also come in the form of certificates or training programs in reiki, acupuncture or massage not related specifically to mental health counseling.
The Connection Between Spiritual, Mental and Physical Health
A critical component of a holistic counseling career is a strong belief that the mind, body and spirit are connected – and that treating all aspects of wellness is beneficial for maximizing human potential. Holistic counselors should fully buy into the belief in the connection between the body, mind and spirit. They should seek mental, physical and spiritual wellness in their own lives.
Often, holistic counseling practitioners engage in a great deal of self-reflection and self-empowerment work themselves. They don't just recommend (or perform the hands-on work of) reiki, acupressure, massage therapy and breathwork to clients but also make these practices a part of their own wellness routine. Your professional recommendations should reflect your own beliefs in the benefits of alternative and complementary medicine and therapies for human growth and wellness.
Counseling practice involves the integration of evidence-backed methods, and there is evidence for the benefits of holistic treatments, according to Wake Forest University. Still, it takes strong critical-thinking skills to assess how and whether a given holistic intervention will benefit clients. What makes holistic counselors an excellent choice for so many people dealing with mental health disorders or difficult life situations is the balance the licensed professional has between being open-minded enough to apply a holistic approach to treatment and knowing the counseling theories and techniques that are based on scientific research.