You'd be hard pressed to find someone who doesn't believe antibiotics are a good thing. But did you know an international crisis has been declared due to the overuse of antibiotics?
Modern medical procedures perform miracles every day. Though in many developed nations life expectancy has stalled out. In America, obesity, addiction, and chronic stress have begun to lower life expectancy for the first time in 80 years.
To a growing cohort of individuals, the answer to why this is, is clear. Modern medicine will often keep you alive, but collectively our lifestyles, diets, routines, and even cultural choices are making us less healthy.
Featured Programs
Alternative or complementary medicinal practitioners in a variety of fields support the types of changes that can lead to better health and quality of life. With many disciplines within alternative health holding ancient origins, and many additionally backed by modern medical studies, there's never been a better time to get into "alternative" medicine.
Here at DegreeQuery we've covered a wide range of degree types. We wanted to bring our years of higher education research experience to bare on the burgeoning fields termed alternative medicine.
In this guide we'll work through the following topics:
Don't see what you're looking for? Check out some of DegreeQuery's coverage of related topics:
What is an Alternative Medicine Degree?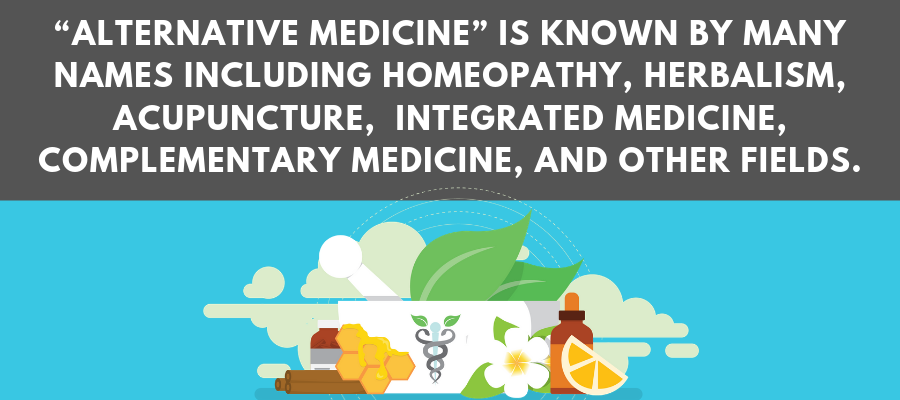 First off, alternative medical practitioners would likely be quick to note that there's nothing "alternative" about their practices. Most branches of knowledge termed as alternative medicine have been around for thousands of years. And much of our modern medicine is derived from knowledge long held as folk beliefs in fields like herbalism, massage, and nutrition.
Alternative, as a term applied to fields like herbal medicine, integrated health, massage therapy, and nutrition has its root in a definition claiming that these fields exist outside of the scientific method of the medical sciences, and that they largely rely on pseudoscience. While there are undoubtedly elements of each of these fields that have not been proven by modern science, many areas of alternative medical fields are backed up by rigorous science. And many practitioners would note that much of our wisdom about traditional health care methods was passed down through the centuries for a reason, it works.
Many complementary or alternative medical professionals believe that modern medicine is entirely necessary in many cases. Yet, many alternative medical professionals also feel that big pharmaceutical companies and money-seeking medical arrangements are at the heart of many modern treatment methods. This is part of the schism between alternative medical practices and modern medicine.
With that aside, let's take a look at some of the major fields of alternative or complementary medicine:
Integrative Medicine
Holistic Health
Herbal Medicine
Homeopathic Medicine
Massage Therapy
Nutrition
Integrative medicine is one of a handful of alternative medicine types that has found some levels of acceptance in modern medical settings. This field of medicine attempts to focus on the whole person, seeing spiritual, physical, mental, and community-based factors as important to health outcomes and treatment.
Many integrative medicine practitioners note that by its very definition (according to the World Health Organization), health is a sustainable way of life including all of its facets, not simply a reduction of symptoms of one ailment.
In the words of the World Health Organization health is "a state of complete physical, mental and social wellbeing and not merely the absence of disease or infirmity."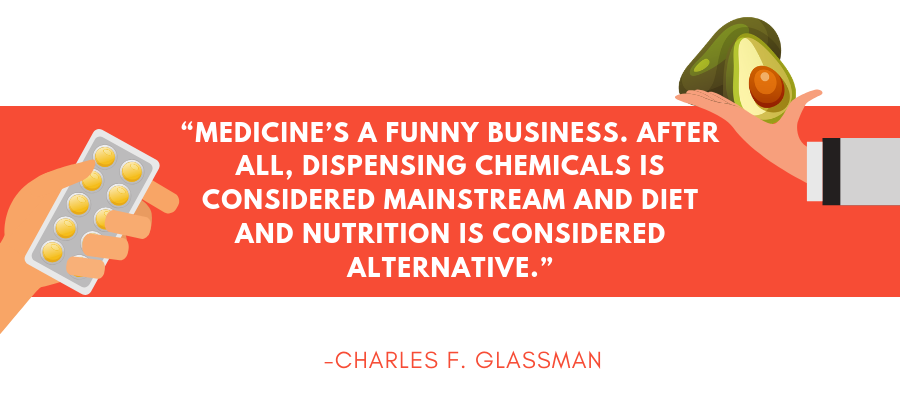 Integrative health is primarily taught at the bachelor's, master's and doctoral levels. These interdisciplinary degrees touch on many modern medicine topics, but extend further into areas not covered in nursing or medical school. Coursework at both the bachelor's and master's level may include the following:
Life Sciences
Biology
Chemistry
Psychology
Human Development
Statistics
Culture and Health
Anatomy and Physiology
Integrative Health
Nutrition
The U.S. Health Care System
Organic Chemistry
Pathophysiology
And electives
At the doctoral level, a range of degrees are available. Some doctor of medicine programs now offer interdisciplinary training in integrative health. Alternative degrees include:
Doctor of Natural Medicine (DNM)
Board Certified Doctor of Natural Medicine (BCDNM)
Ph.D. in Integrative Health (Ph.D.)
Doctor of Integrative Medicine (IMD)
Board Certified Doctor of Integrative Medicine (BCIMD)
Herbal medicine is an ancient practice that accounts for a great deal of humanity's past medical knowledge. Herbalists study the role that plants can play in healing as well as preventative medicine. Many antibiotics, over the counter medicines, and topicals are based on compounds found in plants. Additionally, a growing number of doctors prescribe plant products including CBD and medical marijuana.
Unfortunately there are very few degree programs in herbal medicine. Many herbalists study under master herbalists in several year programs to gain their knowledge. There are also professional certification programs that are industry standard.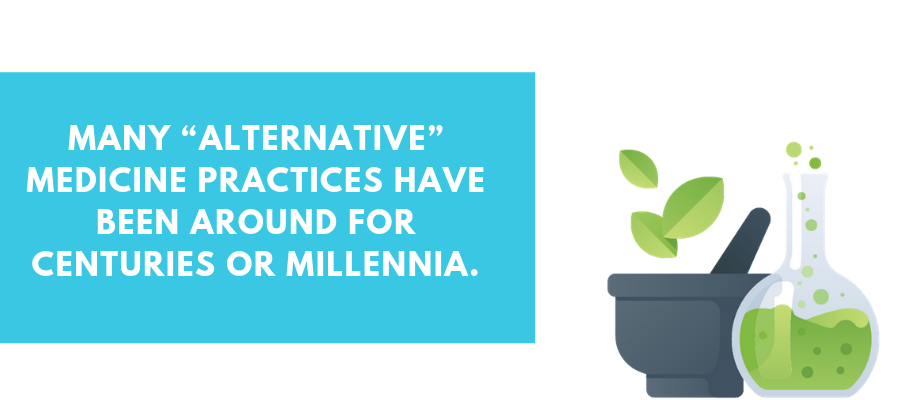 Among the few degree programs offered in herbal medicine, master's degrees are the most common.
Master's in herbal medicine degrees commonly offer courses in the following:
Assessment and Research
Materia Medica
Anatomy and Physiology
Integrative Pathophysiology
Pharmacology
Botany
Wellness Coaching
Toxicology
Homeopathic medicine is a tradition founded in Germany close to 200 years ago. This form of medicine centers around two maxims: that substances that would cause a symptom in an otherwise healthy person can treat ailments with that symptom, and that the lowest possible dose is often the most effective.
In America there are no homeopathic degrees, though practitioners with other medical certifications may include homeopathic practices in their services. In Canada as well as portions of Europe homeopathic medicine is more prevalent and at least some training is available.
Many homeopathic programs present topics that are centered around instances in which healing may be necessary. For example, many programs offer courses on mothers and children, on grown men, and on first aid. Many programs have a large nutrition component as well.
Massage therapy is a diverse range of practices that manipulate the soft flesh around the human body. Numerous studies as well as a long history have promoted massage as a supplementary healing practice. Studies note changes to circulation, healing from injury, and lowered inflammation. Some massage therapists work in clinical settings alongside modern medical practitioners.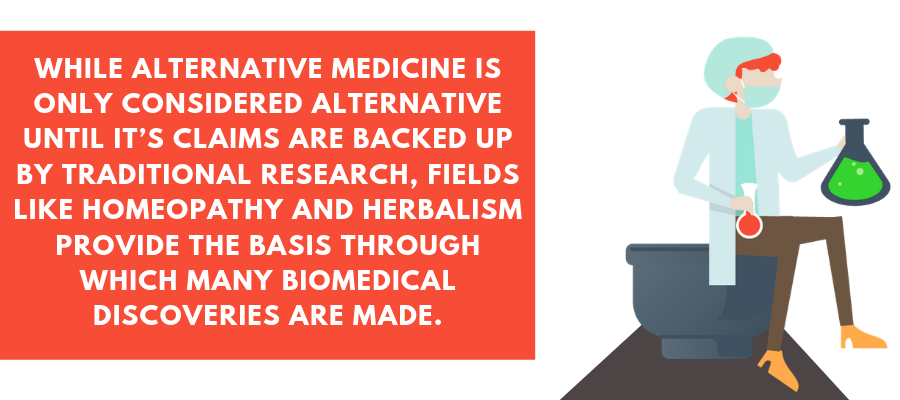 Massage therapy is primarily offered as a 2-year degree program, or through non-degree-centered means. Additionally, degree programs like physical therapy may contain some training in massage.
Within a two-year associates degree in massage therapy, the following topics are often studied:
Anatomy and Physiology
Kinesiology
Biology
Business principles of Massage
Techniques for Massage Therapy
A Massage Practicum
Nutrition is sometimes viewed as an alternative medicine, primarily because not all diets are based on modern medical research, and many have a component of traditional medicine. With that in mind, many nutritionists do work in modern (non-alternative) medical practices.
Nutrition degrees are primarily offered at the bachelor's through doctoral levels.
Topics that are commonly covered in nutrition degrees include:
Medical Nutrition Therapy
Physical Assessment for Nutrition
Nutrition Counseling
Clinical Practice
Elementary and Advanced Nutrition
Pediatric Nutrition
Critical Care Nutrition
Nutrition for Sports
Management of Weight
Nutrition for Aging
Eating Disorders
Food Preparation
Don't see what you're looking for? Check out some of DegreeQuery's coverage of related topics:
Can I Obtain an Alternative Medicine Degree Online?
The short answer is, most definitely.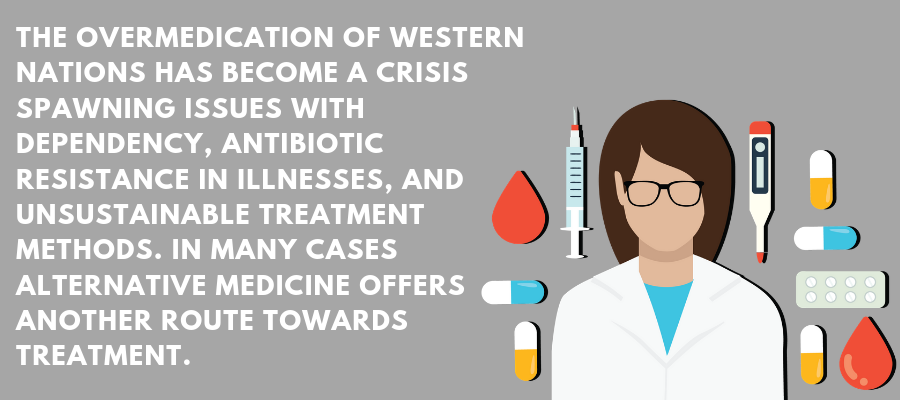 But if you didn't notice in our last section, alternative medicine encompasses many fields. The answer to whether or not there are online degrees depends on what specific degree type you're interested in.
For some of the most common alternative health degrees, however, we'll provide an answer below.
Integrative Health Degrees are widely available online
Herbal Medicine Degrees are sometimes available online
Homeopathic Medicine Degrees aren't available online
Massage Therapy Degrees aren't available online
And Nutrition Degrees are widely available online
While online delivery can be more convenient, flexible, and more affordable than traditional education, students should carefully weigh the pros and cons of online education before embarking on a new degree.
Some of the most commonly cited positive elements about online degrees include:
The ability to take courses from anywhere
No need to quit your existing work or move
Often built for adult and nontraditional students
Sometimes have lower fees
You end up with the same degree as in-person programs
Simultaneously, a few negative elements about online degrees include:
A harder time meeting classmates or professors
Lack of access to on-campus support services
Lack of access to on-campus events
The need to be more of a self-starter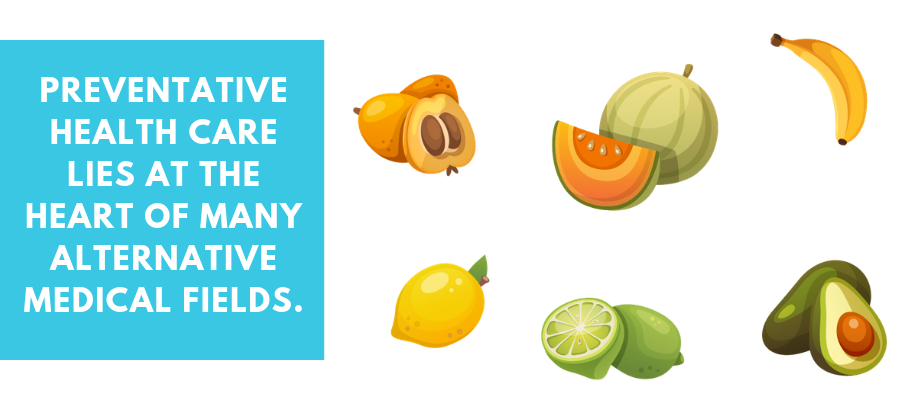 Ultimately, many students success in both traditional and online degrees, and many alternative medicine degrees have embraced online delivery to provide their degrees to wider audiences.
Don't see what you're looking for? Check out some of DegreeQuery's coverage of related topics:
How Do I Gain Admission to An Alternative Medicine Degree?
If you haven't noticed, alternative medicine programs come in all shapes and sizes. Some programs listed in our guide are associates degrees with a great deal of hands-on components (like an associates in massage therapy). Others are primarily taught by experienced professionals outside of university settings (like herbal medicine). While others are taught in traditional university settings (like nutrition).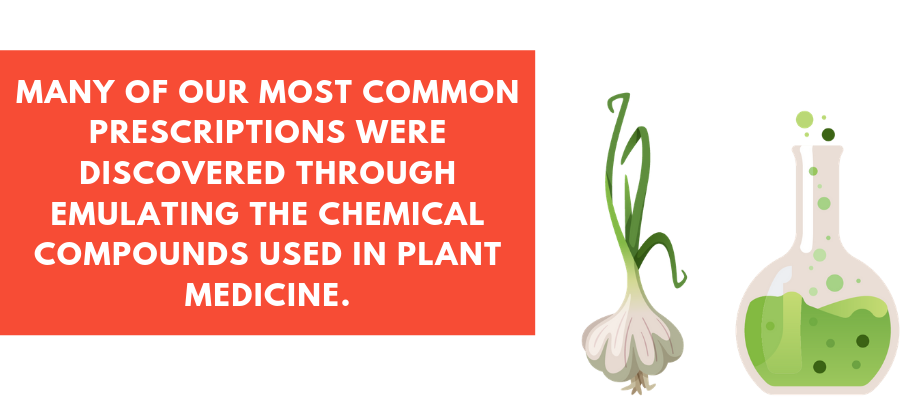 In light of this variety in types of programs, there's really no one answer to how you gain admission to a program. University programs in alternative health typically have similar entrance requirements to other degrees of their type. Undergraduate degrees require SAT or ACT scores, transcripts, and admission essays. Master's level degrees typically require a four-year degree as well as GRE scores. And M.D. degrees require MCAT scores as well a four-year degrees.
Among programs that are not in university settings, entrance requirements vary even more widely. Many of these programs, however, are fairly self selecting, and typically only the most interested students seek them out.
What Can I Do With an Alternative Medicine Degree?
Alternative medicine degrees range from add-on components in M.D. programs to unlicensed study of how to heal with herbs. As such, there are many settings both within and outside of the modern medical system in which you can apply your alternative medicine degree. In many parts of the world, alternative medicine is a mainstay and in some places is the only form of medicine.
Some of the most common roles one may hold with an alternative medicine degree include the following.
Integrative medicine practitioners may work in counseling or coaching roles, or as licensed medical practitioners with M.D. degrees. Many integrative medicine practitioners with master's degrees may be able to start small consulting practices. They won't be able to prescribe modern medicines, but they can counsel individuals on how best to align their health outcomes.
Due to the very definition of integrative (or holistic) medicine, duties will look quite different from traditional modern medicine practitioners. Activities may include counseling, diagnosing of medical conditions, creation of treatment plants, outlining of preventative medicine, instruction in principles outlining a balanced life, and so forth. If anything, integrative medical practitioners play a role closer to a health-centered social worker than a modern doctor.


While pay depends on whether you're practicing with or without an M.D., the average salary for people with the role of "holistic health practitioner" earn an average of $173,860 a year.
Herbalists work in a variety of settings, from herbal product or supplement companies, to small individual practices. Most commonly herbalists work through private consultations or through working out of an apothecary in which they sell herbal products. State and federal regulations can get in the way of presenting herbal advice as medical advice, though for the many individuals who swear by herbal medicine this barrier is worth crossing.
The most common job duties of herbalists include consultations to consider health issues, the preparation of a treatment plan, and the crafting of herbal medicine in the form of supplements, topicals, tinctures, and nutrition planning.
The average salary for herbalists is presently $40,963. Earnings range, however, from $20,000-$120,000.
Massage therapists work in tandem with health professionals related to physical therapy, as well as in their own private practices. These individuals often perform movement studies, as well as consult with clients about what issues they're having with pain, healing, and range of movement. The primary service of massage therapists is then to provide massage services. There are a wide range of massage styles, some of which may take years to gain experience in. The average salary of massage therapists $39,860, though hourly rates can be as high as $100's an hour.
Don't see what you're looking for? Check out some of DegreeQuery's coverage of related topics:
For Further Reading: