Going to school for entrepreneurship offers many benefits for students who dream of starting their own company. The focus on practical business development skills, an opportunity to invest in yourself by developing crucial soft skills and the chance to distinguish yourself from the flock of conventional business majors are all advantages to choosing this degree path.
Learn Practical Skills for Starting a Business
When you study business, finance, management or any number of other conventional business majors, you spend a good chunk of your studies learning principles and theories as opposed to practical applications. It is often outside the classroom, through internships and extracurricular activities, that students have the chance to finally put what they have learned into practice. When you have the active and action-driven personality of an entrepreneur, this distinction between theory and practice can become boring or downright frustrating.
Entrepreneurship degree programs are different because the curriculum is specially tailored to serve practical purposes. These educational programs focus on learning how to develop a business, including identifying and using resources to solve problems. The skills you learn in planning, managing and marketing your business are actionable, and enrolling in an entrepreneurship degree program gives you access to the wisdom of established entrepreneurs. Some college entrepreneurship programs can even provide sites to house new startup ventures and entrepreneurial experiments.
As an entrepreneurship major, you will likely have the opportunity to network with established and aspiring entrepreneurs, get input from instructors on your specific business plan and concerns and perhaps find a mentor to guide you.
Develop Your Soft Skills
In an entrepreneurship degree program, you won't devote your studies to cultivating technical skills and knowledge, as you would in a math-heavy field of study like accounting or finance. What you will do instead is flesh out the soft skills that make you a good leader, a resourceful problem solver and a persuasive salesperson.
While analytical skills and math skills are certainly crucial to many areas of business, it is largely these soft skills that make entrepreneurs able to adapt and rise above the challenges that inevitably strike when launching a business. Good communication skills are what aid you in connecting with customers and building business relationships with vendors, suppliers and your employees. These skills can help you successfully pitch your business idea to prospective investors to secure funding and create the marketing campaign materials that drive sales.
One of the most sought-after soft skills in the business world is resilience, the ability to get up or bounce back after a setback. Innovation is always full of challenges, so the ability to turn an obstacle into a learning experience is crucial for aspiring business owners.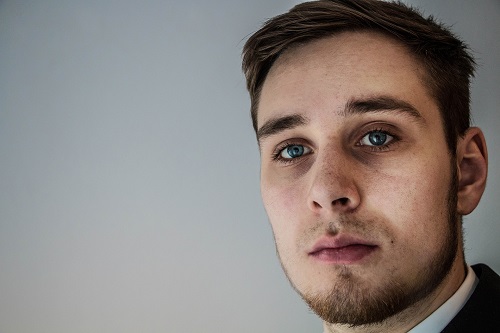 IMAGE SOURCE: Pixabay, public domain
Stray From the Beaten Path
Often, entrepreneurs choose to start their own business because they have unconventional ideas or unique ways of seeing the world. Just as you don't want to follow someone else's established business model just because that's the way business has been done in the past, you may not want to pursue a degree that is shaped by these conventions. Studies in entrepreneurship allow for more creativity, flexibility and autonomy. Entrepreneurship degree programs tend to be more interdisciplinary in nature than traditional business degree programs, giving students more freedom to learn from a variety of different fields of study rather than being boxed into primarily business coursework.
Although pursuing studies in entrepreneurship allow you to forge your own path, most programs also require some core business coursework, so you aren't missing out on the fundamentals of business just because you're choosing a somewhat different degree.
The Downsides of an Entrepreneurship Degree
Any college major has pros and cons. For students of entrepreneurship, the primary disadvantage of the field may be its perceived lack of versatility and marketability. It's true that few job listings specifically call for entrepreneurship degrees, a fact that may make some students worried about their career prospects after graduation.
Launching a business is risky, and there is a perception that an entrepreneurship degree leaves a student with no marketable skills to fall back on if that business fails. In fact, many of the practical business development skills and soft skills that entrepreneurship students learn are valuable to established companies as well as new startup ventures.
While students of entrepreneurship may have to be more resourceful in finding job opportunities and more persuasive in applications and interviews, they still have plenty of useful knowledge to bring to the table in a traditional job role working for someone else.
Additional Resources
What Kind of Job Can You Get With a Degree in Entrepreneurship?
What Is the Salary Potential for Someone With an Entrepreneurship Degree?
What Is the Difference Between a Business Degree and an Entrepreneurship Degree?
What Should You Know When You Interview for a Job With a Degree in Entrepreneurship?