If you want to work in federal law enforcement conducting criminal investigations, a job as an ATF special agent may be the right fit for you. Prospective criminal investigators often wonder how to become an ATF agent. While the process of getting hired by the Bureau of Alcohol, Tobacco, Firearms and Explosives (ATF) is long and demanding, encompassing several steps, your first step to attaining one of these federal law enforcement jobs should be enrolling in college to pursue a baccalaureate degree.
What Is an ATF Special Agent?
The Bureau of Alcohol, Tobacco, Firearms and Explosives (ATF) is a federal government agency dedicated primarily to enforcing federal laws that pertain to firearms, bombs and "destructive devices." The ATF is part of the United States Department of Justice.
RELATED: Is it easier to get a job with the Department of Justice if I go to school in or around D.C.?
Although the ATF originally served as a regulatory and revenue enforcement agency that focused on taxing alcohol and tobacco products, its more urgent focus today is on crimes related to firearms, explosives and other destructive devices.
The types of federal criminal law matters an ATF agent may investigate include:
Illegal trafficking or trade of alcohol and tobacco products
Illegal manufacture, possession or use of firearms or explosives
Bombings
Arsons
Firearms trafficking, or illegal gun sales
The goal of the ATF and its agents is to protect communities and the people who live there from violence involving firearms and explosives as well as from illegal trafficking of intoxicating beverages (alcohol) and tobacco. This federal law enforcement organization is different from other federal agencies like the Drug Enforcement Administration (DEA), which focuses on enforcing drug laws, and the Federal Bureau of Investigation (FBI), which enforces federal laws in more than 200 different categories.
Special agent is the name for front-line field investigators who work for the ATF.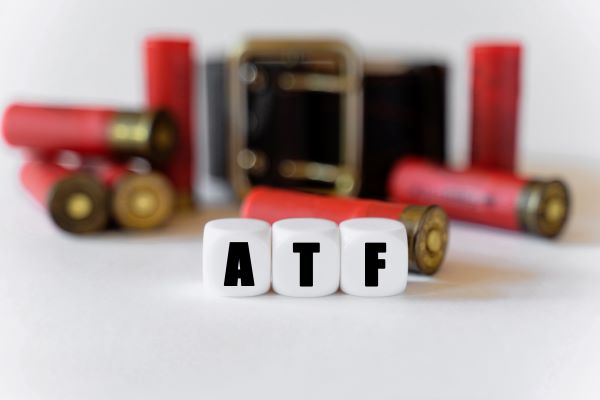 Careers in the ATF
ATF special agent is one of several possible careers with the organization. There are also industry operations investigators who conduct routine inspections of companies in regulated industries like explosives and firearms production.
A career in forensics and STEM (science, technology, engineering and mathematics) might take you into the field at times, but you're likely to spend a lot of your time working in forensics labs. Professional and technical careers with the ATF include intelligence research specialist, attorney and administrative roles.
Although each of these ATF careers supports the mission of the Bureau of Alcohol, Tobacco Firearms and Explosives, there's a clear career path to follow if you want to be where the action is. ATF special agents are the highly trained law enforcement agents who investigate criminal violations in the field, crack cases and put away dangerous criminals.
What Do ATF Agents Do?
Conduct Criminal Investigations
The main job duty of ATF agents is to conduct criminal investigations and collect evidence needed to charge and convict perpetrators of crimes related to firearms, explosives and alcohol and tobacco diversion. Some of the ways agents go about gathering evidence is through conducting surveillance and interviewing witnesses, victims, suspects and persons of interest.
Execute Search Warrants
A law enforcement officer can't conduct illegal searches. Instead, they must wait for a judge to sign a search warrant. Once that happens, the agent can conduct the search in accordance with the warrant. They must be meticulous in their search to avoid missing evidence that could be critical to the investigation.
Arrest Suspects
When sufficient evidence is gathered to bring in and charge a suspect, an ATF agent will make an arrest. Arresting a suspect can be a physically demanding and often dangerous task, so it's important to follow proper procedures and be in good physical condition.
Write Case Reports and Testify in Court
Arresting a suspect isn't the end of the case. An agent must write up their reports and, in some instances, will be required to testify in front of grand juries or at the defendant's trial.
How to Become an ATF Agent
Although good federal agents are always in high demand, the intense competition for roles like ATF special agent affects the job outlook. To have a good chance of getting hired by the ATF, you need to do more than just meet all of the minimum requirements. You must prove that your abilities would be an asset to the agency if you want to become an ATF agent.
The most essential requirements to become an ATF agent are:
1. Work toward U.S. citizenship, if not already a U.S. citizen.
2. Earn a bachelor's degree.
3. Gain professional work experience in a law enforcement role that emphasizes criminal investigation.
4. Consider going to graduate school.
5. Start the lengthy hiring process for ATF special agent roles, which includes taking a special agent exam and a physical fitness test.
Technically, you can become a Grade 5 ATF agent – which is the entry-level ATF position grade for special agents – without having a bachelor's degree. If you don't have a degree, however, you must have at least three years of law enforcement work experience to get hired in an entry-level ATF special agent position. On the other hand, agents must have at least one year of experience working in criminal investigation if they possess a bachelor's degree.
In your work as a police officer, you must have had progressive increases in your responsibilities throughout these three years and have gained considerable experience in conducting criminal investigations. Experience as uniformed police officers whose roles revolve mainly around misdemeanor crimes and traffic violations does not count for the purpose of experience qualifying for an ATF agent career, even if that work experience exceeds three years in duration.
If you want to advance to a Grade 7 ATF agent, you will need a formal college degree. In fact, Grade 7 ATF agent minimum requirements include successful completion of a bachelor's degree while demonstrating "Superior Academic Achievement" or completing one year of graduate study. At the Grade 9 level, ATF agents need a master's degree or two full years of graduate school. The higher a special agent's Grade and Step, the higher their base salary. ATF agents may also receive locality pay and numerous other benefits.
Due to the necessity of having a college education to advance your career, it's a wise choice for all prospective agents to start working toward their undergraduate degree as soon as possible and to consider going to graduate school at some point.
RELATED: What Salary Can You Expect With a Master's Degree in Criminal Justice?
The Best College Majors for Aspiring ATF Agents
If you're asking how to become an ATF agent, you should start by pursuing a four-year degree. Having a college education will help you qualify for your first law enforcement jobs, through which you can gain the experience you need to apply to the ATF. Going to college also puts you on track to qualify for Grade 5 and potentially Grade 7 special agent roles, for which the ATF requires a formal college education.
You don't need a specific college major to get hired as an ATF agent. Any program of study completed at an accredited institution is acceptable if you want to become an ATF special agent. However, having an educational background that is relevant to your intended field of work, such as criminal justice, police science, psychology, sociology, political science or a related field, can help your career more than majoring in a random subject of study.
Whatever major you choose, look for ways outside of your studies to boost your appeal as a candidate for a competitive ATF special agent career. Consider seeking internship opportunities with the ATF or other government or law enforcement agencies. Learn a foreign language. Take proactive steps to stay physically fit. Think about whether you possess the willingness to relocate and enthusiasm for substantial travel that an ATF agent needs to have. Avoid getting into any trouble with the law and drug use, since having a history of drug use – even if you're no longer using – could prevent you from reaching your goal of becoming an ATF agent.
Criminal Justice
If you want to investigate crimes related to firearms, what better place to start than by majoring in criminal justice? A criminal justice degree program will cover topics in criminal law, criminal investigations and procedures, criminal evidence, corrections and rehabilitation, criminology, juvenile justice, community corrections, administration of criminal justice organizations, ethics and research methods for criminal justice.
RELATED: What is the Difference in a Degree in Legal Studies and Criminal Justice?
Law Enforcement or Police Science
Some colleges and universities offer separate degree programs in law enforcement and police science. If you're interested in going into law enforcement and police work, these professionally focused programs could be the right fit for you. These programs typically build upon core criminal justice coursework with specialized studies in law enforcement and policing, with courses such as police operations, police administration, patrol and community policing, security and criminal justice management.
Psychology
Most undergraduate psychology programs have a general focus, allowing students to survey the field by taking courses in subjects like developmental psychology, social psychology, cognitive psychology and abnormal psychology. However, certain schools offer four-year degrees in criminal psychology or forensic psychology or a related field. The curriculum of an undergraduate criminal psychology program may include courses in criminology, the psychology of criminal behavior, the theory and treatment of substance abuse, crisis intervention and the foundations of criminal justice.
Sociology
The criminal justice system is a social institution, and criminal behavior has both social causes and social effects. It makes sense, then, to study the field of sociology if you want to work in criminal justice or criminal investigation. Sociology majors may study sociological perspectives and research methods, social movements and change, social inequality, sociology of race and gender, sociology of the family and environmental sociology. If you're interested in working in criminal justice, you might seek out electives in areas like crime and delinquency, family violence, juvenile social and legal justice, criminology and law and families.
Political Science
Students who major in political science will study topics such as American politics and government, constitutional law, and politics and policy, along with politics in different countries and continents, international relations and current issues in politics.
Eligibility Requirements for ATF Agent Jobs
Before you can even apply for a job as an ATF special agent, you must meet some basic requirements for eligibility. The basic requirements ATF special agent applicants must meet as of 2022, according to the official ATF website, include the following.
U.S. Citizenship
Only citizens of the United States may become ATF agents.
Age Requirements
Except under extenuating circumstances, only applicants between the ages of 21 and 37 years old will be considered. The reason the position has a maximum age requirement, which is established in accordance with both law enforcement retirement provisions and age discrimination restrictions, is to make sure that the ATF special agent will be eligible for full retirement benefits upon reaching the mandatory retirement age (currently 57 years old). Exceptions exist for veterans and candidates currently serving in positions already covered by federal law enforcement retirement provisions.
Selective Service Registration (If Applicable)
Male ATF agent applicants must be registered with the Selective Service System as required by law. Generally, U.S. citizens ages 18 through 25 must be registered.
Valid Driver's License
Not just any form of identification will do when applying for a job as an ATF agent. The federal government agency requires candidates to possess a valid driver's license. Being legally able to operate an automobile is important because part of training for an ATF special agent is learning driving techniques that include emergency vehicle operations, non-emergency vehicle operations (NEVO), cognitive driver training in crash avoidance and techniques for skid control on the road, according to the Federal Law Enforcement Training Centers (FLETC).
Clean Criminal Record
Because ATF agents carry a gun, anyone who is not eligible to possess or use a firearm may not work as an ATF agent. Those convicted of felonies, misdemeanor domestic violence charges and other certain other crimes may be excluded from consideration based on their criminal records.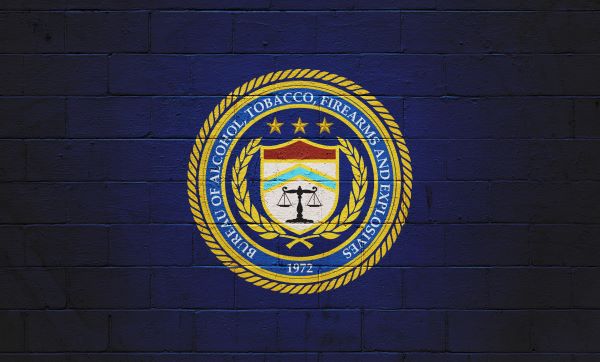 ATF Agent Conditions of Employment
If you meet the basic requirements to be considered eligible to become an ATF agent, it's now time to actually begin your application.
Fill Out Required Questionnaires, Exams and Assessments
It may not sound too exciting, but the hiring process for ATF special agents begins with a lot of paperwork, including two written tests.
First, you need to successfully complete the ATF Special Agent Applicant Questionnaire on the official site. Think of this document as a comprehensive supplemental application required to become an ATF agent. As you fill out the applicant questionnaire, you will encounter questions about your previous employers and addresses, your past work performance in law enforcement, your character and your criminal history and past drug use. This information is necessary for your pending background check.
Once you complete the special agent applicant questionnaire, you must take the ATF Special Agent Examination. Scoring well on this exam is necessary for becoming an ATF agent. The content of the ATF Special Agent Exam is divided into three parts: Part A is the Verbal Reasoning section, Part B is the Quantitative Reasoning section and Part C is the Investigative Reasoning section.
Each test section on the ATF Special Agent Examination consists of multiple-choice questions. The different sections of the special agent exam require the prospective agent to perform different tasks. The questions in the Verbal Reasoning section (Part A) require applicants to read and draw conclusions from a paragraph to answer questions.  Quantitative Reasoning section (Part B), aspiring new agents must perform basic mathematical calculations. In the Investigative Reasoning section (Part C), the ATF requires applicants to deduce information from the statements provided to help them answer questions based on statements made in a hypothetical investigation.
Aspiring ATF agents must also complete the ATF Special Agent Applicant Assessment Test. Not to be confused with the ATF Special Agent Examination, the ATF Special Agent Applicant Assessment Test is a personality test rather than an aptitude test. Its results show how you would fit into the mission and culture of the Bureau of Alcohol, Tobacco, Firearms and Explosives.
Test Your Physical Health and Abilities
ATF special agents are subjected to physically strenuous job duties, which may include chasing suspects on foot and subduing them. For that reason, candidates must be in good health and physical condition.
Aspiring ATF agents will undergo a medical examination. Medical testing for aspiring ATF agents includes a vision test, a hearing test and an evaluation of your ability to perform strenuous physical activities safely. Your weight must be in proportion to your height. To become an ATF special agent, your hearing loss must not exceed 30 decibels. You must also comply with the ATF's drug policy and must be willing to submit to a drug test.
Besides undergoing medical testing, you must prove your physical fitness by earning a minimum score on the Pre-Employment Physical Task Test (PTT). The Pre-Employment Physical Task Test measures your physical capabilities based on your performance doing push-ups and sit-ups and running a mile and a half. To pass the Physical Task Test, your performance on these physical tests must meet specific requirements for push-ups, sit-ups and time to completion of the 1.5-mile run according to your age and gender.
Interview and Background Investigation
Although your investigative skills and integrity are the most important factors that would determine your success as an ATF agent, two aspects of the hiring process will test your communication skills.
A field panel interview
Writing sample
Naturally, the oral interview panel will test your speaking and listening skills, while the writing sample will be used to assess your written communication skills.
Like any law enforcement organization, the ATF subjects applicants to a background investigation. To become an ATF special agent, you must be able to qualify for Top Secret security clearance at the time of your application and throughout your career with the ATF.
As a result, ATF agents continue to undergo a background investigation every five years during their employment. In addition to this background check, you will also be asked to consent to take a polygraph exam.
Complete ATF Training Programs
Once they have met all minimum requirements for eligibility, gone through the hiring process and received a job offer, it's time for a newly hired ATF agent to complete their federal law enforcement training. Agents must undergo rigorous training to prepare for work with the ATF.
Agents who are new to federal law enforcement jobs start by completing fundamental training under the Criminal Investigators Training Program (CITP). The Criminal Investigators Training Program is a 12-week program conducted at the Federal Law Enforcement Training Center (FLETC) in Glynco, Georgia.
Examples of the type of content covered in CITP training include:
Interviewing
Tactical driving skills
Constitutional law and amendments
Terrorism and counterterrorism
Cybercrime and digital investigations
Behavioral science
Investigative operations
Federal criminal law and court procedures
Firearms use
Physical techniques
In Special Agent Basic Training (SABT), new ATF agents undergo more specialized training in areas like firearms and ammunition identification, firearms trafficking, explosives and arson investigations and investigations of alcohol and tobacco diversion. They also delve into training in the techniques used to interview suspects, report writing, undercover procedures and firearms and tactical training, as well as continuing their physical training, through the Special Agent Basic Training program.
For Further Reading: 
Top 10 Graduate Degree Programs in Criminal Justice