If you're fascinated by the latest innovations in medical technology and want to be a part of this cutting-edge field, you may be included to become a biomedical engineer. Biomedical engineers seek biomedical solutions to biological or medical problems using the principles of engineering design.
The development of biomedical engineering products, processes, and equipment improves human health in numerous ways. The innovations made by bioengineers and biomedical engineers allow for more effective diagnoses and treatments of medical conditions, including physical or cognitive impairments, and better outcomes of medical screenings and procedures, such as hip and knee replacements. A college education that includes coursework in biological sciences and engineering design is essential for breaking into the biomedical engineering career.
What Is Biomedical Engineering?
Biomedical engineering is the application of design principles and methods based on science and mathematical concepts to problems involving biological processes and the medical interventions used to diagnose and treat health conditions. Bioengineers and biomedical engineers typically draw upon biological, chemical and physical principles to achieve biomedical advances, typically with a focus on real-world applications.
Through research, experimentation and data analysis, professionals working in this field learn how engineering principles apply to the biological and medical problems they're trying to solve. In their work, biomedical engineers go through a process that includes studying the problem, using tools for data modeling and simulation, drafting designs that utilize the principles of science and math and developing, testing and modifying prototypes.
Like biomedical engineers, bioengineers apply engineering principles to biological systems and problems. However, this broader field extends beyond medical and healthcare applications to include applications in agriculture, environmental engineering efforts, manufacturing and other areas. Bioengineers and biomedical engineers conduct medical research into intricate biological systems or provide technical support in the use of medical devices and equipment.
The Work of Biomedical Engineers
Biomedical engineers focus on applying the principles and methods of engineering design to a variety of biological challenges, medical problems and health-related problems. The breakthroughs produced by bioengineers and biomedical engineers include processes, products, chemical compounds, computer systems, devices and more solutions. Artificial organs, novel methods of biomedical imaging and medical equipment and devices used for diagnosing and treating medical conditions are all among the innovations brought about by biomedical engineering careers.
The need for new medical devices and advancements, especially as aging populations continue living active lifestyles, has fueled job growth among biomedical engineers. The United States Bureau of Labor Statistics (BLS) predicted a 6% increase in job opportunities, about on par with the average rate of job growth, between 2020 and 2030 for bioengineers and biomedical engineers. Bioengineers and biomedical engineers held 19,300 jobs across the United States in 2020, according to the Bureau of Labor Statistics, so the anticipated 6% rate of job growth would amount to 1,100 new job opportunities.
What Do Bioengineers Do?
In general, some of the tasks biomedical engineers and bioengineers might perform include:
Come up with and analyze ways to apply engineering design principles to an array of biological systems
Run tests, experiments and simulations and communicate their findings in technical reports and scholarly articles
Design and develop new materials processes and medical equipment,
Work with medical researchers, healthcare workers and other types of scientists and engineers to study medical problems and
Provide technical support for the clinical use of biomedical equipment
Train clinicians and biomedical equipment technicians to use new biomedical equipment accurately and effectively
Tissue engineering, medical device engineering, pharmaceutical engineering, genetic engineering and medical imaging engineering are a few of the areas of application that fit into the field of medical research in bioengineering and biomedical engineering.
Types of Biomedical Engineering Careers
You already know that you want to become a biomedical engineer. The next question is, what kind of bioengineer or biomedical engineer do you want to be?
The bioengineering and biomedical engineering field encompasses many different jobs, all of which share this goal of making a difference in medicine through the application of engineering design practices. Some of the types of career paths you might encounter in bioengineering and biomedical engineering include clinical engineer, rehabilitation engineer, systems physiologist, biochemical engineer, biomaterials engineer, biomechanics engineer, genetic engineer and bioinstrumentation engineer.
RELATED: What Degree Do I Need to Be a Genetic Engineer?
Clinical engineers design and develop medical equipment for use in clinical healthcare settings. Rehabilitation engineers develop devices and assistive technology, such as high-tech prosthetics and brain-computer interfaces, that can help patients living with disabilities to live a more independent life. Biomedical systems physiologists are experts in the study of how biological systems function and how the principles of engineering design can be applied to systems in the body, such as the immune system, the cardiovascular system and the nervous system.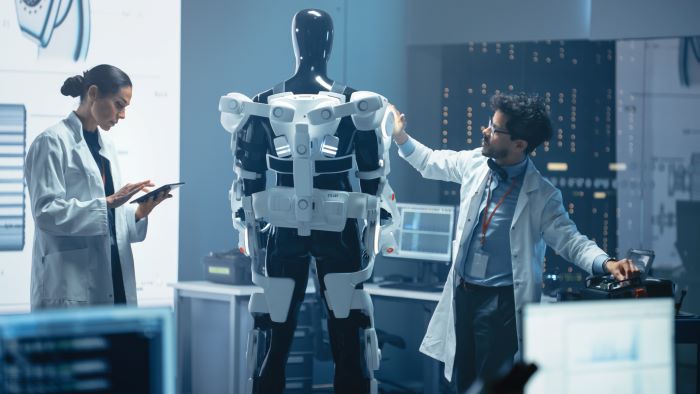 In biomedical engineering, biochemical engineers focus on the chemical properties, processes, uses and reactions of substances used in healthcare applications. Biomaterials engineers study natural substances and create synthetic substances, like scaffolding for tissue engineering and soft materials and nanomaterials for implantation into the body, that can be used in healthcare applications. Pharmaceutical companies are among the types of employers that rely on the work of biochemical engineers and biomaterials engineers.
Biomechanics engineers study thermodynamics – the relationships between heat and energy – and the principles of mechanical engineering to understand how this knowledge can be applied to problems in healthcare and medicine. Genetic engineers alter the genes that make up living organisms. In biomedical applications, the goal of genetic engineers is often to study genetic diseases and ways to prevent heritable diseases in humans.
As the name suggests, bioinstrumentation engineers are primarily concerned with the instruments used in medical diagnosis and intervention. As such, their areas of focus include the design of electronics and the use of computer science to develop the combination of hardware and software needed for useful and effective medical instruments and equipment.
What Other Professionals Do Biomedical Engineers Collaborate With?
Not all jobs that pertain to the field of biomedical engineering are actually engineering roles. Biomedical engineers work with all kinds of scientists, as well as healthcare clinicians. They also work with technicians, whose focus has less to do with conducting research and designing solutions themselves than with supporting the work of engineers to bring these designs to reality. The job of biomedical equipment technician is a medical equipment installation, maintenance and repair role.
Where Do Biomedical Engineers Work?
Naturally, most job opportunities for biomedical engineers are in some way related to medicine, healthcare, science and engineering. However, given the breadth of applications and specializations within this field, it may not surprise you to learn that you can work in many different environments, from engineering companies to laboratories for research scientists, with a biomedical engineering degree.
Some of the types of companies looking to hire a skilled biomedical engineer include clinical research centers, pharmaceutical manufacturing companies, medical device manufacturers and architectural and engineering companies. The largest employment industries for bioengineer or biomedical engineer careers are the medical equipment and supplies manufacturing industry and the research and development industry in science and engineering. Both of these industries employ 16 percent of the occupation, according to the Bureau of Labor Statistics.
Nearly one in ten bioengineers and biomedical engineers work in the field of healthcare and social assistance. Around 8% of bioengineers and biomedical engineers are involved in the manufacturing of instruments, including electromedical instruments. About 7% of bioengineers and biomedical engineers work for colleges and universities. Working in academia often involves teaching students the principles of engineering design, conducting your own research and publishing research papers in scholarly publications.
Levels of Study in Biomedical Engineering
If you want to become a biomedical engineer, studies in engineering and biological sciences are critical. Prospective students can find degree programs in and related to the field of biomedical engineering at all levels of undergraduate and graduate study.
Undergraduate Degrees in Biomedical Engineering
The primary level of education to consider at the undergraduate level is the bachelor's degree. While associate's degrees in biomedical engineering are available, they usually fit into one of two categories: biomedical engineering technology degrees that are intended to prepare you to work as a technician and two-year degrees that students can later transfer to a four-year college.
Generally, bachelor's degree programs consist of at least 120 credits of college study, compared to an associate's degree program's 60 credits. Bachelor's degrees in engineering programs cover a combination of general education coursework, basic science and math coursework, general engineering principles and engineering coursework specific to the student's chosen branch of engineering.
This curriculum encompasses the minimum level of knowledge needed to succeed in a biomedical engineering career. A bachelor's degree is the most common level of education reported for new hires in bioengineering and biomedical engineering among industry experts surveyed, according to O*NET.
Advanced Degrees in Biomedical Engineering
For a number of reasons, advanced degrees, like a master's degree or a Doctor of Philosophy (PhD), are common among biomedical engineers. The systems of the human body and the intricacies of medical practice are complex, so it makes sense that practitioners in this field may need further study to acquire all the knowledge they need to perform cutting-edge research. The field is also broad enough that students may opt to pursue specialized studies in one (or more) of many areas of concentration.
Finally, not all biomedical engineers enter the field by majoring in biomedical engineering as undergraduates. Biomedical engineering is a multidisciplinary branch of study that engineers can approach with a background in any of the engineering disciplines. It's not unusual for a biomedical engineer to start their career preparation by majoring in a more traditional area of engineering, such as mechanical engineering, chemical engineering or electrical engineering, as an undergraduate and then pursue a more specialized graduate degree.
According to O*NET, 30% of respondents felt that newly hired bioengineers and biomedical engineers need a master's degree, and 7% need a doctorate.
RELATED: What Is the Benefit of a Biomedical Engineering Degree Vs a Medical Degree?
Coursework in Biomedical Engineering Programs
Aspiring biomedical engineers can find ABET-accredited engineering programs at the bachelor's degree and master's degree levels. In a bachelor's degree program, students of biomedical engineering should expect to complete biological science courses, general engineering courses and classes devoted to biomedical engineering education specifically.
Biological Sciences and Other Basic Science Coursework
Biomedical engineers typically deal with biological systems and cell structures, which is why taking biological science courses is part of pursuing an ABET-accredited bachelor's degree in bioengineering or biomedical engineering. Students need a strong background in biology, which they often develop through taking classes like molecular biology and human physiology. Students may also take other biological science classes, such as computational biology or neurobiology, as technical electives or as part of a specialization track.
It isn't only the science behind biological organisms, systems and processes that is important to the field of biomedical engineering. Classes in organic chemistry and physics also have a place in the curriculum of a biomedical engineering degree. At least some coursework in computer science and computer systems is valuable, too. Some medical issues can be traced to pollution and environmental issues, so taking a course in environmental science or environmental engineering is also a smart move for aspiring bioengineers and biomedical engineers.
Biomedical engineers routinely use statistical or modeling software and knowledge of computer programming languages in their work developing biomedical solutions to healthcare problems.
The field of engineering draws upon mathematics concepts and calculations, as well as the concepts of basic science. Biomedical engineering students should take enough calculus courses to be able to undertake studies in calculus-based physics, as well as studying statistics and differential equations.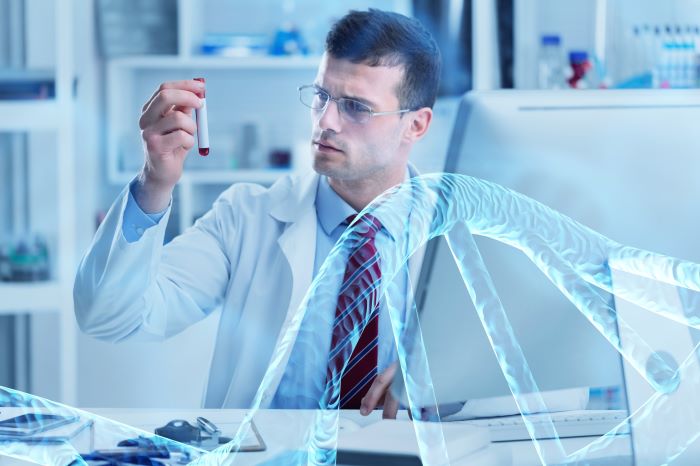 Courses in Engineering Principles
How do you actually learn to design rehabilitative exercise equipment, synthesize biocompatible compounds or build medical devices? Bioengineers and biomedical engineers develop skills in the design process through general engineering coursework.
At many engineering schools, undergraduate students must complete core coursework that covers foundational topics in engineering, no matter which specific branch of engineering they choose as their major. These classes help aspiring bioengineers and biomedical engineers learn the engineering design process. Some of the classes you might encounter in your engineering core coursework include fluid and solid mechanics and dynamics, thermodynamics, mechanical drawing techniques and the principles and properties of engineering materials.
Specialized Coursework in Biomedical Engineering
As you might expect, some of the most important coursework you will encounter in this type of degree program has a strong biomedical engineering focus. Rather than outlining specific courses undergraduate students must take for biomedical engineering, ABET focuses on the learning outcomes that fit this program of study.
These outcomes include developing the skills to make measurements pertaining to living systems and interpret this data, solve a variety of problems that pertain to living systems and their interactions with non-living systems and design biomedical engineering processes, devices and systems.
Some examples of the kinds of major-specific courses you might take to become a biomedical engineer include the following:
Foundations in the principles of biomedical engineering
Biomedical engineering research and design
Biomedical systems engineering
Biomedical engineering biosignals
Biomedical circuits and signals
Biomedical instrumentation
Biomaterials
Biofluid mechanics
Biomechanics of human movement
By the time students graduate from a degree program for bioengineers and biomedical engineers, they should understand intricate biological processes and systems, cell structures and fluid and solid mechanics. New bioengineers and biomedical engineers need to have the technical skills to use engineering tools and software, the math skills to perform complex calculations for their designs and the ability to communicate their research findings to the scientific and healthcare community.
In a graduate degree program in biomedical engineering, students will be expected to already have a background in basic sciences and the fundamentals of engineering design. Their coursework will consist of specialized and advanced graduate-level coursework (and research opportunities) pertaining to biomedical engineering and its subfields.
RELATED: Is a Bachelor's Degree in Bioengineering a Good Direction to Go If I Want to Go to Medical School?
Entering Biomedical Engineering With a Degree in a Related Engineering Field
While some engineering disciplines have been around for centuries or even millennia, biomedical engineering is a relatively new field of study. The earliest dedicated biomedical engineering departments at universities have only been around since the late 1960s, according to the American Institute for Medical and Biological Engineering (AIMBE), which as of 2022 continues to refer to the field as being still "in its infancy."
Between its relative newness and its more specialized focus, it makes sense that bioengineering as a major hasn't reached the same level of popularity as more traditional engineering disciplines. For the 2018 through 2019 school year, the National Center for Education Statistics reported that just 7,799 of the 126,687 bachelor's degrees awarded in engineering were in bioengineering and biomedical engineering programs of study, specifically. To put that in perspective, during that same year, 11,107 students earned bachelor's degrees in chemical engineering, 17,398 studied electrical and electronics engineering, 14,518 majored in general civil engineering, and 36,817 majored in mechanical engineering.
RELATED: What Civil Engineering Courses Will I Have to Take for a Degree in Civil Engineering?
Finding an ABET-accredited biomedical engineering degree program isn't as difficult today as it used to be. As of 2022, ABET listed 150 accredited bachelor's degree programs in bioengineering and biomedical engineering in the United States. However, that's still well below the nearly 400 accredited bachelor's degree programs available in mechanical engineering. Not all engineering schools offer an undergraduate program in biomedical engineering specifically.
If you can't find a biomedical engineering program at your intended college, there's nothing wrong with studying a related engineering field at the undergraduate level instead. Depending on what type of projects you would like to work on as a biomedical engineer, majoring in mechanical engineering, chemical engineering or electrical and computer engineering may give you the skills you need to get started. As you pursue a traditional engineering degree in one of these subjects, look for opportunities – like research experiences, internships, elective courses and concentration tracks – that will allow you to focus more on the biomedical applications of your chosen discipline of engineering.
RELATED: What Is the Difference Between a Chemical Engineering Degree and a Biomedical Engineering Degree?
When pursuing an advanced degree, a biomedical engineer typically goes for a master's degree or PhD in biomedical engineering or a related field, like biotechnology or genetics engineering. However, some biomedical engineers instead choose to go to medical or dental school instead of pursuing a traditional graduate degree in biomedical engineering, especially if they want the opportunity to work more extensively in the clinical practice of medicine.
The Skills Needed for a Career in Biomedical Engineering
Many of the competencies needed for biomedical engineers are technical in nature: math skills, scientific knowledge of biological organisms and systems, familiarity with modeling and analysis software and knowledge of computer programming languages. However, it takes more to become a biomedical engineer than technical knowledge. Biomedical engineers, bioengineers and biomedical engineering technicians can benefit from having strong communication skills and analytical and problem-solving skills.
Communication Skills
Aside from design, develop, install, maintain and troubleshoot biomedical equipment, collaborate with other professionals is an important part of a biomedical engineer's job. Biomedical engineers frequently work with doctors and clinicians, patients, engineers and scientists in other disciplines, manufacturing teams and private companies. Having strong speaking, writing and listening skills is important for effective interactions with colleagues, as well as for presenting an engineer's findings in research papers.
Analytical Skills and Problem-Solving Skills
Analyzing quantitative data using statistical techniques is all part of the job for biomedical engineers. However, analytical skills are important for biomedical engineers in other ways, too. To successfully become a biomedical engineer, you must be able to analyze the problem or need that you are trying to solve and think about the different ways of addressing the issue. Your analytical and problem-solving skills include not only performing statistical analyses but also considering the feasibility of potential solutions in terms of costs (in money and in time), resources, technical capabilities and efficacy.