"The question of modernization is central to disturbances in the Middle East and in Africa. Everyone is after modernization, no matter where they come from. But you have to be careful about it, and more importantly, you have to have sense about it." – Youssou N'Dour
The Middle East and Africa have been intertwined with the West for centuries. We're joined to these regions by colonialism, diplomacy, global trade, war, and much more.
In Middle Eastern and African Studies programs you'll engage with philosophical, artistic, economic, political and military realities and histories. You then may go on to live and work in the countries and regions you study.
You might also play a go-between for American or European interests in these regions. Or you could opt to do substantial research, writing, and teaching about places many Americans overlook or fundamentally misunderstand.
The West has also done significant damage in both Africa and the Middle East, and you could work to undo some of that through working as a diplomat, or for an environmental or human rights organization.
Being from the West, and having foreign language skills is exceptionally desirable for countless global organizations working within many diverse fields. Due to conflicts and business within the region, speaking Arabic is particularly valued in many areas of business, education, anthropology, and more.
Middle Eastern and African countries have made countless contributions to science, mathematics, culture, politics, and created revolutionary economic systems that challenge the global hierarchy as we know it. You can find your place within these fascinating countries and cultures with one of these degrees.
In this guide we'll look at your degree options in Middle Eastern & African Studies, how to pick them, and share what we've done to make your search easier. We hope you'll get a better understanding of whether these degrees are for you. We'll also look at specializations and focus areas, earning potential in certain professions degrees in these fields lead to, and more.
Before we get too far into this guide, let's examine some questions and considerations you should use while searching for a Middle Eastern or African studies degree:
What do you most want to accomplish in your career in the short and long term? How can one of these programs help you achieve your goals?
What degrees have you earned? Depending on what you want to do, you may need to earn a graduate degree.
You don't have to know everything, but choosing degrees in an area you'd like to work in (think academia, journalism, business, diplomacy, etc.) can help you whittle down your school and program options.
How much can you spend on travel, tuition, and other costs? How much would you have to take out in loans to pay for a degree?
There are many different costs you might have to pay in earning one of these degrees. Your expenses will depend on the delivery format you select, aid and scholarships you qualify for, a school's pricing, among other factors.
Whenever possible pick programs you can afford. When that's not possible, always take out public loans instead of private ones.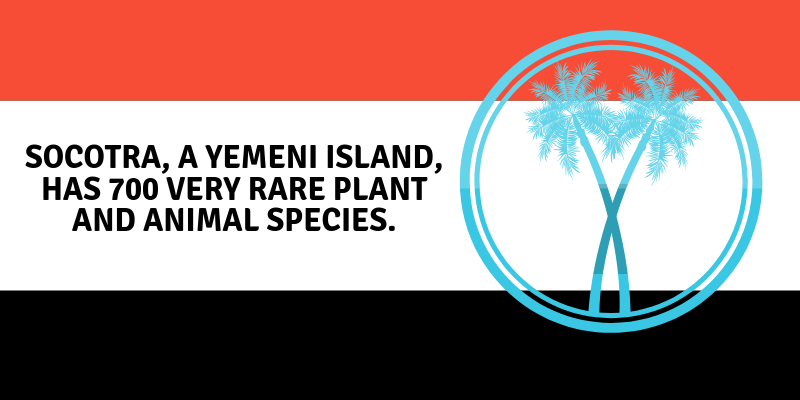 Try to pick non-profit schools, and schools that are highly ranked and reviewed, affordable, and accredited. Avoid expensive, for-profit schools with bad reputations or lawsuits from former students.
Do you have a job? Do you need to work and earn your degree simultaneously? How much time can you spend on a degree daily, weekly, and overall before completion?
How do you want to go to school? Do you prefer part-time, full-time, on-campus, online education? A hybrid of online and in-person study?
Where do you want to live and work? What language do you want to learn?
Depending on where you attend school and what countries you study you'll have vastly different career and living opportunities.
What have you done in your education and career? What have you been naturally successful at? Where have you struggled? How can a specific Middle Eastern or African studies program improve you and let you do what you're best at?
What are the available focus areas or specializations you can take from a program you're considering? Will one give you an education that applies to your goals?
This is just some of what you should be asking yourself and consider while looking for a Middle Eastern & African Studies program. It'll help you to write out these and anything else that pertains directly to your goals and limitations in earning one of these degrees.
Now let's look at some of what you'll gain and cultivate in these programs:
DegreeQuery.com is an advertising-supported site. Featured or trusted partner programs and all school search, finder, or match results are for schools that compensate us. This compensation does not influence our school rankings, resource guides, or other editorially-independent information published on this site.
Middle Eastern & African Studies Degrees Will Build and Enhance Your: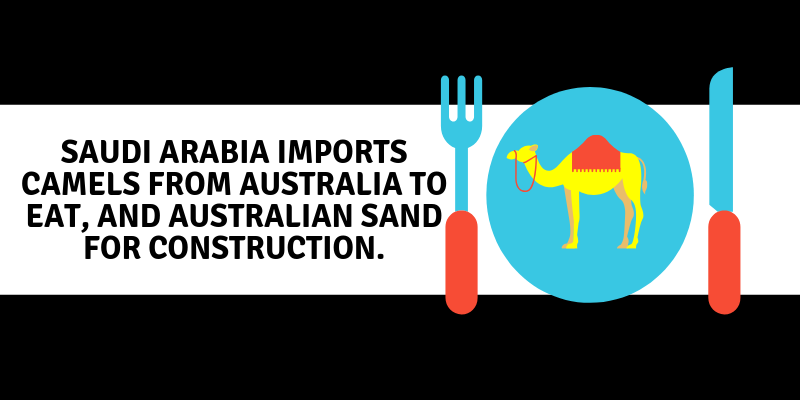 Understanding and Compassion for Foreign Cultures and People: These programs can help erase some of the societal programmings we've all received. We've been taught to view foreigners, and especially those from Africa and the Middle East as inferior, anachronistic, and often dangerous. In these programs, you'll get a sense of different people and societies that doesn't obfuscate their issues, but sees them as three-dimensional people, not just the "other."
Language Skills: Gaining even a working understanding of a foreign language is invaluable. It will open up job opportunities, travel experiences, and so much more. If you have similar credentials as someone else applying for a job, but you can speak a language that is central to the work you'd do, who do you think will land the position?
Global Skills: If you're going to be successful in this field you'll likely need to live in foreign countries, make friends there, learn how to navigate when you haven't mastered the language, and much more. Once you do this in one country, it'll be easier in the next, and so on throughout your travels. Being able to thrive in spite of challenging circumstances will be useful in all that you do.
Patience: These programs aren't easy, and you're not going to gain a deep understanding of a foreign language or culture overnight. You'll likely do long years of intense study before you get a dream job. You'll have to confront your misconceptions, and perhaps hardest of all, deeply engage with things you know little to nothing about. All of this will teach you the value of time, organization, and endurance.
Breadth of Talents and Skills: In these programs, you'll learn how to get people to talk to you and help you, navigate foreign countries, write convincingly, research effectively, learn new languages, and much more. The larger your skillset, the more competent you'll be in all phases of your life.
How Can We Help You Find the Best Middle Eastern & African Studies Degree for You?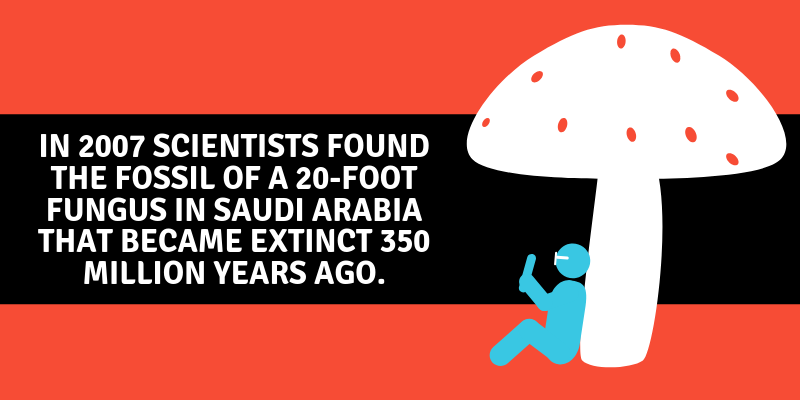 At Degree Query we've done significant work to inform you about the state of higher education and what degree would best enhance your life. We've ranked degrees, and explained why some are more highly demanded than others. We've answered frequently asked questions on many of these degrees. We've also written guides like this, among other types of content to help you in your degree hunt. Some of the content we've produced that tackles degrees related to Middle Eastern & African Studies includes the following:
Rankings
Frequently Asked Questions
If you find any degrees or schools through our content that you're interested in, you can help yourself out drastically by reaching out to their support staffs directly. You'll often find committed professionals who are eager to help you better understand admission requirements, detailed aspects of specific programs and their curriculum, and much more. You might also get help discovering what grants, scholarships, and financial aid you can qualify for.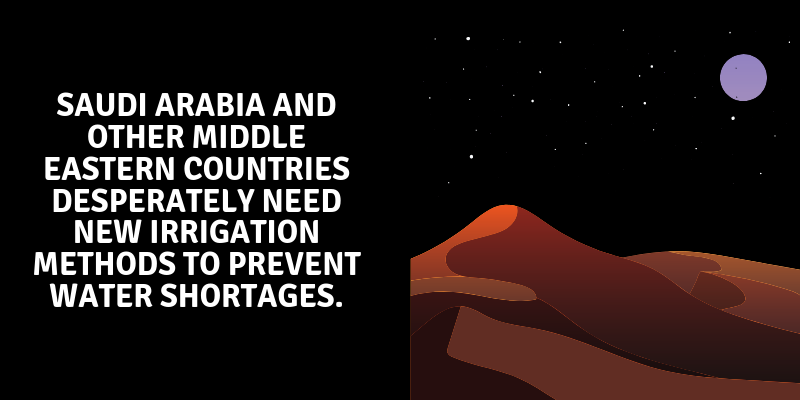 Now let's examine the different levels of Middle Eastern & African Studies degrees:
What are the Different Levels of Middle Eastern & African Studies?
Associates in Middle Eastern & African Studies
You're far more likely to find general history programs at this degree level. They might include African or Middle Eastern studies, but any associate degree in history can lead to further study about specific countries or these regions overall. By checking for a syllabus in a particular program, you're considering you can figure out whether it will cover countries or areas you're eager to study further. These programs are often offered by community or junior colleges, which are far less expensive than traditional four-year programs. You might also opt for an online program, giving you access to many different curricula you can explore. Both of these options can save you time and money, plus give you credits towards a Bachelor's degree in the field:
Bachelors in Middle Eastern & African Studies
These programs take approximately four years to complete. You'll likely study at least one foreign language closely, and become familiar with others. This will significantly add to your understanding of specific cultures. You'll also increase your potential earnings after graduation. Your coursework will cover the political, economic, social, artistic, and geographical histories and current events/crises facing specific countries, and/or the Middle East and Africa at large. You might find programs that deal with the Middle East and North Africa, or specifically Africa. Carefully examine specific programs to make sure they correspond with your study and career interests.
Masters in Middle Eastern & African Studies
In these programs you'll get advanced training in a foreign language you've studied previously, or learn a new one. You'll also likely hone in on a specific country or region instead of taking a more macro approach to your studies. You might specialize in natural resources, geography, linguistics, political science, arts, economics, history, or something else. You'll take courses from various departments, including history, anthropology, business, and more. You'll likely do original research, write a thesis and defend it, or do another culminating project showing what you've learned throughout your study. These programs generally take two years to finish. Foreign travel to countries you're studying is frequently a part of these programs, which can lead to invaluable experiences and networking.
Doctorates in Middle Eastern & African Studies
In these degrees you'll hone in even further on a specific area, subject, country, and discipline within it. You'll need incredible language skills and three to five years to complete these programs. You'll take core courses but mostly focus on significant research leading to an original thesis. You might even research and write it in a foreign country. You can delve into specific aspects of Middle Eastern and African politics, healthcare, or economics. You'll also likely spend extensive time studying a particular country, ethnic group, religion, or historical era, among other potential options. Graduates will be prepared to work at elite levels of diplomacy, business, government, academia, and more.
Now let's explore some of the focus areas and specializations you can choose within these degrees:
What are the Different Specializations and Focuses in Middle Eastern & African Studies Degree Programs?
Middle Eastern & African Politics
The West is inexorably tied to many of the governments and political realities in countries throughout the Middle East and Africa. In these specializations, you can examine specific political systems, Western involvement in them, and crisis points in areas like Libya, Syria, Iran, Saudi Arabia, Yemen, Sudan, and more. Whether you end up working in business, international aid, politics, or another field, having an advanced understanding of the political realities in these regions will be extremely valuable.
Middle Eastern & African Economics
Many of the countries in these regions have vast reserves of precious resources. In some cases, the wealth these resources create has been nationalized. Far more often, the resources and wealth of these countries have been stripped by more powerful nations, and global trade itself. This process has enriched a small minority in the Middle East, Africa, and the West, but led to massive poverty and wealth inequality throughout these regions. This had a destabilizing impact on local economies and exacerbated ethnic and religious tensions. In these specializations, you can learn about economic realities, possibilities, and discover where you'd fit in to either mitigating or continuing these trends.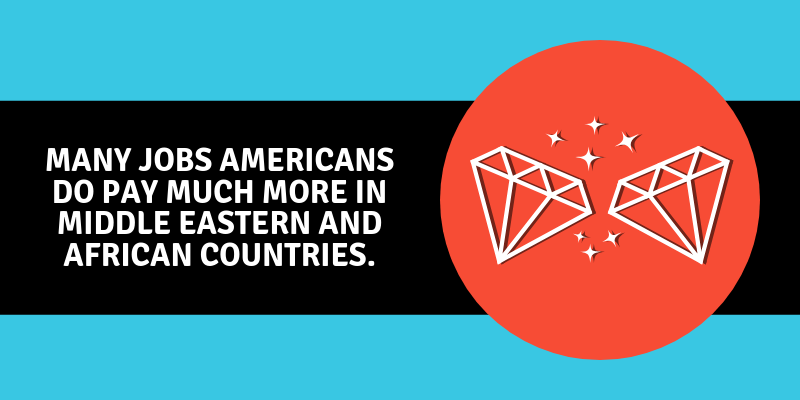 Middle Eastern & African History
Here you'll get a full backstory on the history of regions, specific countries, or impactful eras. Graduates can go on to write nonfiction (or fiction) about what they've studied, work as historians in many settings, or teach high-level courses on Middle Eastern or African history.
Middle Eastern & African Business
You might be able to find a program that doubles as a business and Middle Eastern/African studies degree. If you want to work in weaponry, oil, diamonds, or other precious resources, this might be the focus area for you.
Middle Eastern & African Comparative Literature
In these specializations you'll look at the philosophical, cultural, and political differences and similarities countries in these regions. You might also compare Middle Eastern and African literature to Western countries. Graduates will likely work as academics, critics, journalists, and more after graduating from one of these programs.
Middle Eastern and African Film and Theater Studies
These regions have a profoundly rich theater and film tradition that the West is becoming gradually more aware of. You can be a part of bringing timeless, peerless art to people who haven't experienced it.
Before we finish the guide, let's explore some of your career options once you graduate from a program in Middle Eastern and African studies:
Middle Eastern & African Studies Degrees in Conclusion
On behalf of everyone at Degree Query, we hope you've learned a lot from this guide. Perhaps you didn't know whether Middle Eastern & African Studies was for you, and you were able to answer that question. Maybe you found a degree program or school you'd like to attend. Regardless, we hope this has somewhat whittled down your search for a school or degree program, and if not, that you consider the rest of our content to help you do so.
You can easily browse through the different degrees and disciplines we've written about by looking through the Degree Programs tab on our homepage.
If you've decided you want to earn a degree in Middle Eastern & African Studies, you probably want to know how much you can make in your career after graduating.
There are many roles graduates of these degrees can fill. Here are some of the top options. We used the latest information from the United States Bureau of Labor Statistics to let you know how much you can earn in some of the roles you might fill, and how those roles are expected to expand in the future:
There are many roles in business that these degrees can prepare you to enter, with or without a supplementary business degree. Here's a list of business roles that you can peruse when deciding whether a degree program is right for you or not.
Remember. Getting the language and international skills in addition to a Western education will likely make you a much more desirable candidate for any organization that interfaces between the West, the Middle East, and Africa.
This can lead to higher earnings that aren't necessarily reflected in these BLS stats.
Political Scientists earned a 2018 median pay of $117,570. In 2018 there were 6,200 of these roles in the United States. These roles which were expected to grow by 5% between 2018-28, translating to 300 new jobs.
You'll likely have opportunities to work in America, Africa, and parts of Asia, so you'll have far more potential roles you can fill than people in less internationally-focused programs.
Historians made a 2018 median pay of $61,140 per year and generally needed a Master's degree to do so. There were 3,300 of these positions in 2018, which was predicted to grow by 6% between 2018-28, leading to 200 new jobs.
Interpreters and translators made a 2018 median pay of $49,930 annually. There were 76,100 of these jobs in 2018. These roles were predicted to increase by 19% between 2018-28, leading to 14,600 new positions.
Postsecondary teachers had a 2018 median pay of $78,470. There were 1,350,700 of these jobs in 2018, which was expected to grow by 11% between 2018-28, translating to 155,000 new jobs.
These are just a few of job titles you might end up in after graduating from a program in Middle Eastern & African Studies. It will depend on the degree level you complete, the program you chose and its curriculum and specialization areas, how seriously you take studying and networking, and much more.
Remember, if you find a program or school that you think is a good match for you, reaching out to their support staff directly can help you in several ways. You can get more information about the school's requirements for entry, and learn specifics about a program's curriculum. You can also find out how to tailor your application to a school's expectations, and see what financial aid or scholarships you might qualify for, and more.
Look at any staff member you contact as a potential ally in your hunt for a degree and the new career positions it can unlock.
Good luck in your degree search and your career!