"The business of biomedical research is mostly about failure. Few projects we commission will ultimately result in success. But every study we do contributes to the body of knowledge that brings science and society closer to a solution" – Kenneth Frazier
We've been struggling with healing ourselves and extending our lives since our species became conscious. We've developed techniques, made crucial discoveries, and spent vast fortunes to ward off injury, disease, and the aging process.
Biomedical Engineers create and support new, revolutionary devices, systems, and other technology that shapes the future of healthcare. Engineers in this field help develop tools that offer more accurate diagnoses, monitor patients in ways humans can't, and treat them more effectively to produce better outcomes.
In this field you could work on regenerating tissue or use 3D printing to create muscles, bone, tendons, and organs whole cloth. You might develop drugs that cure or mitigate horrible illnesses, or design groundbreaking medical monitoring devices. You could also build prostheses that become new standards of excellence, and so much more.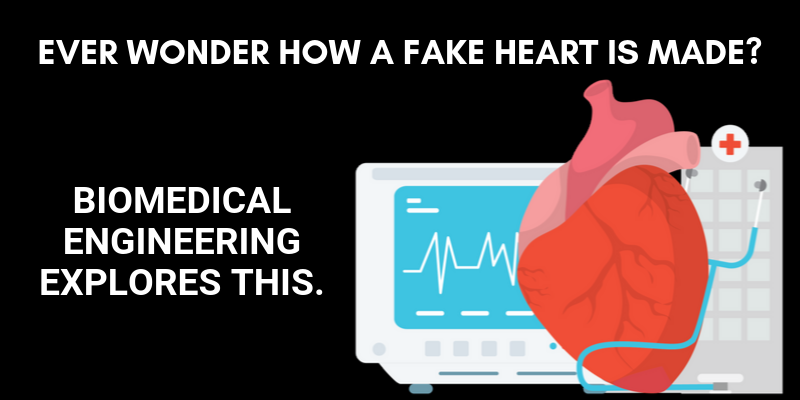 In fact, one of the biggest trends on the rise in the field are prostheses with better ranges of motion that might offer users extra strength. Robotic exoskeletons might help people with little to no mobility regain significant independence and utility.
Biomedical Engineers are also working on improving medical imaging technology. Japanese researchers want to create virtual reality scans that give doctors much more accuracy in image-guided surgery. There's also work to be done to improve lung and cardiac imaging, which could save countless lives.
Another exploding area in the field (and many others) is artificial intelligence. Scientists, researchers, and engineers are trying to figure out how to better predict how entire biological systems work using informatics and knowledge about how networks behave. There's also an unlimited potential for artificial intelligence use in diagnosing, monitoring, and treating patients in ways that have and haven't been imagined yet.
Other Biomedical Engineers are working on new delivery methods for drugs and hormones. For example, you might design patches that deliver an anti-obesity hormone directly into patients' bloodstreams, helping to end the obesity epidemic that has plagued America and other nations over recent decades.
Perhaps some of the most fascinating work in biomedical engineering might be happening in clothing. Imagine a suit that was designed to keep people temperature-regulated in extreme conditions. That recycles the body's waste, keeps them hydrated, and alive no matter how hot or cold the environment they're in is. That's precisely what Joseph Wang is working on. Wang is a professor of Nanotechnology and director of the Center for Wearable Sensors at the University of California San Diego.
Using 3D printing, Wang wants to make suits that have a heating/cooling system which responds to external temperatures, shifts in body temperature, and to orders from the wearer for a desired temperature. His suits will use what he calls "passive" textile systems that have distinct polymers and humidity-responsive flaps to expand or contract in the face of shifting temperatures. It will also use "active" textile systems that rely on thermoelectric systems, rechargeable batteries, and biofuel cells that are powered by human sweat.
Suits like these could be indispensable for those who live in constant pain, especially pain that's connected to external temperatures. It could also save significant money on indoor heating and cooling.
These are just some of the things biomedical engineers are working on today. In this field, your imagination and ability to practically execute your ideas is everything.
In this guide we'll look at the different levels of degrees you can select in Biomedical Engineering, specializations in the field, and how to pick between them. We'll also help you decide whether these degrees are right for you, potential earnings in the area, and more.
Before we start, let's explore some questions and considerations you should use when selecting between these degrees, or any other degrees you might prefer.
What do you want to do in your career? How will a degree in Biomedical Engineering give you the tools, knowledge, and credentials that will let you reach your goals?
What degree level have you reached so far in your academic career? Do you need an undergraduate or higher degree to do what you want to in Biomedical Engineering?
Many positions in this field will require advanced degrees, so keep that in mind when selecting a specific degree. Some schools might offer accelerated programs that combine an undergraduate and graduate degree into one program.
Other programs might allow you to earn a Ph.D. in Biomedical Engineering without earning a Master's degree first.
You don't need to know exactly what you would do in Biomedical Engineering, but you should have a general idea of an area you'd like to go into in the field.
Would you like to work in pharmaceuticals? Research and development? Prosthetic design? Artificial Intelligence? Use these interests to explore specific program's curricula and make a choice that has classes that reflect your career desires.
How much can you pay in tuition and other costs that come with a specific degree? How much would you need to take out in loans to afford a specific program? Different Biomedical Engineering programs have different costs.
The total cost of a degree will depend on the delivery format you choose, scholarships or funding you might receive, financial aid, the school you select, and more.
Try to choose degrees from schools you can afford. That's often not possible for most people. If you need to take out loans, pick public ones over private ones that charge much more in interest.
Only pick schools that are non-profit, affordable, properly accredited, and highly reviewed. Stay away from for-profit schools with bad reputations that charge prohibitive amounts for tuition.
Do you have a job? Do you want to earn your degree while you continue working? How much time can you spend on a degree each day, week, and in total before you finish it?
What delivery format do you want? Does a prospective program offer part-time, full-time, on-campus, online, or hybrid study?
Where do you want to live and work after graduating from a program in Biomedical Engineering?
Depending on where you attend school, you'll make connections that can lead to jobs in the field. Different areas have different demands for Biomedical Engineers, which can also inform your school choices.
What is your career and educational history? What has come easiest to you? What have you struggled with? How can a specific Biomedical Engineering degree unleash your strengths and help make up for your weaknesses?
What are the specializations or focus areas offered by different Biomedical Engineering degree programs? How can a focus area or specialization help you do what you want to in your career?
These are just a few of the things you should be asking yourself and considering when you look for a Biomedical Engineering program. Do yourself a favor and write out answers to these. You should also come up with solutions to any other questions or considerations that aren't here but apply to you personally.
Now let's explore what these programs will require from you, and what you'll get out of them: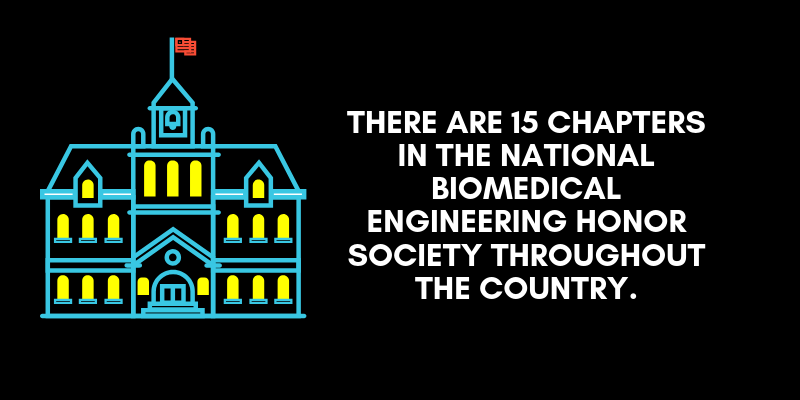 DegreeQuery.com is an advertising-supported site. Featured or trusted partner programs and all school search, finder, or match results are for schools that compensate us. This compensation does not influence our school rankings, resource guides, or other editorially-independent information published on this site.
Biomedical Engineering Degrees Enhance and Demand Your:
Science and Math Skills: If you haven't been a superb math and science student, you probably shouldn't try to become a Biomedical Engineer. While you can get better at these subjects with hard work, there's a certain level of natural talent needed to be successful as a Biomedical Engineer, especially if you want to earn a graduate degree. If you have excellent math and science skills and experience these programs will significantly build on them.
Dedication to Solving Problems: Engineers see obstacles and come up with innovative solutions. It requires doggedness and a commitment to hard, frustrating work in the face of failure after failure. If you're someone who gives up pretty easily throughout your education and career, you're going to need to change that weakness to thrive in these programs.
Excellent Communication and Interpersonal Skills: You can't succeed as a Biomedical Engineer off your effort alone. You'll need to constantly collaborate with other engineers, and even more often, people who don't fully understand what you do. You'll need to convince and impress investors, supervisors, people interviewing you for jobs you want, and much more. That means communicating complex, difficult concepts to people who might not have your math and science background. It means being incredibly charismatic; which can often separate you from other competition you'll face.
Desire to Improve: It doesn't matter how great you are as a math and science student, or how successful your engineering designs are. To have sustained success as a Biomedical Engineer, you'll need a commitment to learning new concepts, staying current with developments, and an intrinsic refusal for complacency.
Insistence on Originality: The most successful Biomedical Engineers can take in new information and use it to create unique equipment, instruments, and systems. In this field, you'll have the opportunity to make groundbreaking designs come into fruition. You'll need a passion for original thought, and cutting-edge conception and execution.
Attention to Detail: If you want to solve problems and build new equipment and systems, or use existing technology in new ways, you'll need to understand what you hope to address completely. That means keen observation skills, a commitment to recording what you observe, and organizational skills that let you call up what you've learned when it matters most.
Now that we've looked at some of what you'll need and reinforce to succeed in these programs let's look at what we've done to help you find a degree and decide whether they're right for you:
How Can We Help You Find the Best Biomedical Engineering Degree for You?
Here at Degree Query we've made many different kinds of content that can help you find a degree that fits your life and will prepare you to do the work you're passionate about. Our content includes guides about degrees like this one and answering common questions about schools, degrees, and jobs. We've also ranked degrees and jobs, and even offered you a compare careers matrix that helps you decide what degrees and careers would be best for you. Some of what we've done on Biomedical Engineering and related fields includes:
Rankings
Frequently Asked Questions and Guides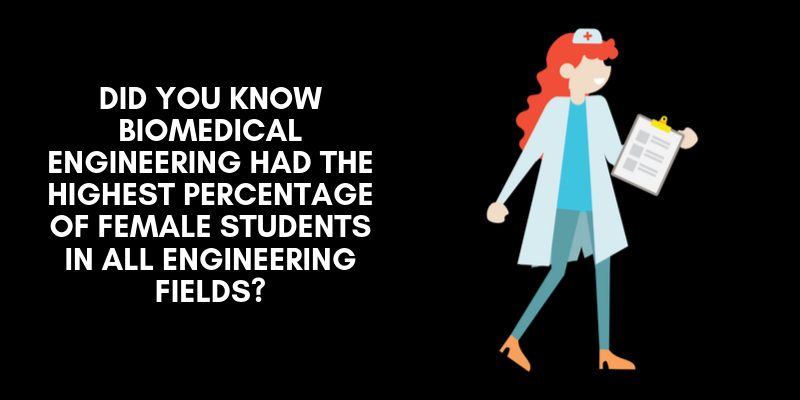 If you want to explore other disciplines in engineering or another degree area you can effortlessly search through our content from or homepage, or using our Degree Programs tab.
If you find any degree program or school through our content that you're interested in applying to or exploring further, you should strongly consider reaching out to their support staff directly. By talking to a staff member at any school you're curious about you can learn about potential funding opportunities, what their requirements are, how to prepare your best application, and much more.
Let's move on to the different levels of degrees in Biomedical Engineering:
What are the Different Levels of Biomedical Engineering Degrees?
Associates in Biomedical Engineering
It's not likely to find an associate degree that's specifically in Biomedical Engineering. However, you can definitely find Engineering Associate programs. In these two-year programs, you'll meet general education requirements, become immersed in physics, calculus, engineering principles, and much more. You'll also get to explore different areas of engineering, like mechanical, electrical, chemical, civil, industrial, and more. If you don't know whether Biomedical Engineering is right for you but want to explore engineering while earning a preliminary higher education degree, this is a great option. These programs can often be taken online, and are frequently offered by junior or community colleges. This can save you money, time, plus offer you credits you can apply towards a further degree in Biomedical Engineering or another area of engineering, math, or science.
Bachelors in Biomedical Engineering
These degrees will take approximately four years to earn, or less if you have applicable credits you can transfer in. Biomedical Engineering has gone from a subset of engineering departments at universities to getting its own department because of its importance in the broader economy. In these programs, you'll learn to run experiments, identify and solve biomedical engineering problems, and design mechanical systems and devices. Your education will likely include courses in Medical Electronics, Rehabilitation Engineering, Cell Transplants, Bioelectronics, Biomechanics, Engineering Physiology, and more. This is the bare minimum degree that Biomedical Engineers hold, and many hold advanced, graduate degrees.
Masters in Biomedical Engineering
If you want a long career in Biomedical Engineering, you'll likely need one of these degrees. They require two to three years to earn. Graduates will be prepared to work as academics, researchers, and elite practitioner positions in the field. You'll likely choose a specialization or focus area within Biomedical Engineering. Sample courses include Biomaterials Compatibility, Biomedical Imaging, Medical Device Design, and more. You'll become well-versed in biomedical principles, research techniques, and advanced engineering theories.
Doctorates in Biomedical Engineering
These programs are incredibly versatile. They'll combine business, medicine, and engineering. You'll do significant laboratory work and original research. You can specialize in areas like tissue engineering, artificial intelligence, genetic engineering, or another area that you're compelled towards. Sample courses might include Cellular Engineering, Electrophysiology, Systems Pathophysiology, Injury Biomechanics, and more. These programs will take three to five years to complete. They'll culminate in writing and defending a dissertation on your original research. Graduates can work as elite educators, researchers, engineers, or in business bringing new devices and systems to market.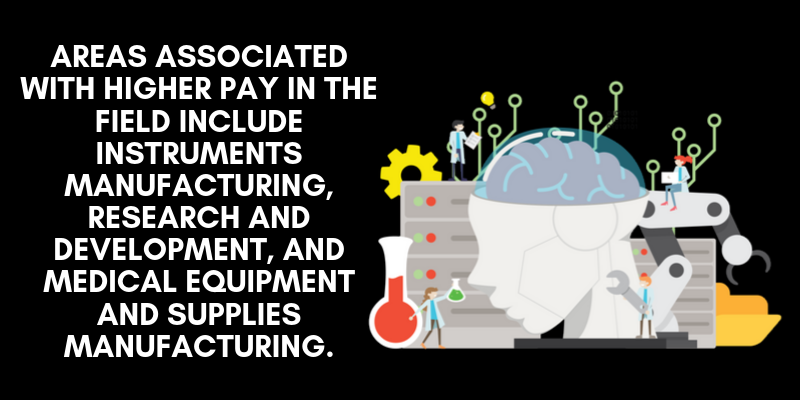 Now let's look at the different specializations and focus areas you can choose within Biomedical Engineering:
What are Your Specialization and Focus Area Options Within Biomedical Engineering?
Neural Engineering: In this focus area, you'll look at how artificial devices can enhance the body's nervous system. You'll become well-versed in the challenges of integrating these devices with the body, and will be on the forefront of creating the cyborgs of tomorrow.
Tissue Engineering: Here you'll help create tissue through artificial means that can replace parts and functions of bodies that are failing.
Biomaterials: This is related to tissue engineering, but refers to any matter that's integrated into organs, tissues, or blood. These are normally created within bodies, but are now grown in laboratories as well.
Telehealth: This specialization area combines telecommunications and how they deliver health services.
Surgical Instruments and Medical Devices: Here you'll focus specifically on designing and building devices, instruments, and systems that can change healthcare forever.
Computational Modeling: In these focus areas you'll study and create simulations, explore cells and organs on a molecular level, and much more.
Biosignal Processing: You'll build devices that watch, measure, and interpret electrical and non-electrical signals that the body gives off.
Before we end the guide, let's look at what you can expect to earn as a Biomedical Engineer, or in a related career:
Biomedical Engineering Degrees in Conclusion
We hope you found this guide informative and insightful. If you were on the fence about whether Biomedical Engineering is the right degree path for you, we hope we've helped you decide one way or another.
Biomedical Engineering combines engineering, medicine, developing areas of both, advanced math and science, and much more. This field depends on your ability to identify problems, imagine new solutions, and create devices and systems that upend conventional medicine. You'll have potential opportunities to change medicine irrevocably, and set new standards that save and improve countless lives.
There are many positions you could fill after graduating from a degree in Biomedical Engineering or a related program. Here are common ones, with information from the United States Bureau of Labor Statistics about earnings and employment potential in them: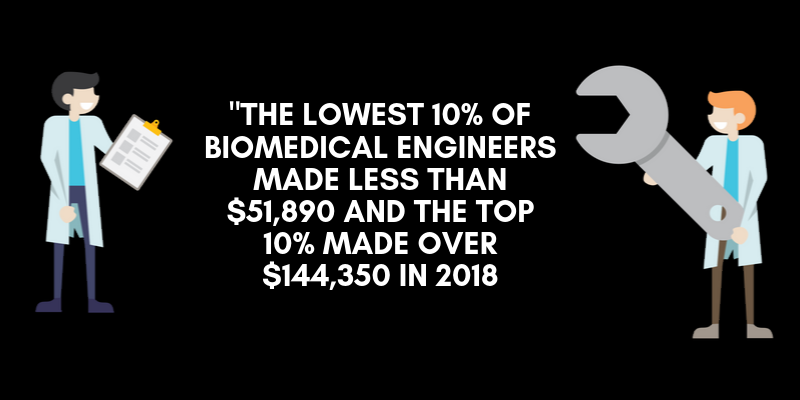 Biomedical Engineers had a 2018 median pay of $88,570 annually. The entry-level education for these roles was a Bachelor's degree (although a Master's degree is pervasive). There were 19,800 of these positions in 2018, and BLS predicted a 4% growth between 2018-28. This would lead to 700 new roles in the field.
Chemical Engineers boasted a 2018 median pay of $104,910 each year. The typical entry-level education was a Bachelor's degree, but a significant portion of people in the field hold higher degrees. There were 33,900 of these jobs in 2018. This was expected to grow by 6% between 2018-28, leading to 2,100 new jobs.
Biochemists and Biophysicists made a 2018 median pay of $93,280 a year. The typical entry-level education was a doctoral or professional degree. There were 30,400 of these roles in 2018. BLS predicted a 6% growth between 2018-28, leading to 1,900 new positions.
The future of Biomedical Engineering is likely unimaginable today. By positioning yourself to work in specific areas of the field and earning advanced degrees, you can cement your position within it. Perhaps one day you'll be part of changing medicine and engineering for the better.
Remember to help yourself by contacting any program you're interested in directly.
On behalf of the entire Degree Query team we want to wish you the best in your search for a degree and future career!