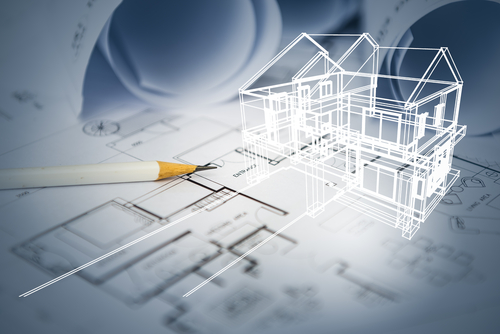 Students interested in decorating and design often wonder which computer programs are necessary as an interior decorator. Technology is essential to a career in design. In addition to being creative and stylish, an interior decorator must be proficient at utilizing digital tools to help them conceptualize a room and to make those plans a reality. Keep reading to discover which computer-aided drafting (CAD) programs are most often used in the world of interior design.
AutoCAD
One of the most popular and commonly used software programs in the industry is Autodesk AutoCAD. It's also one of the most complex and difficult to use. AutoCAD offers 3D animation and a way to visualize interiors in a realistic way that is incredibly useful for planning and sharing purposes. It's a standard tool found in most architecture and interior design firms.
SketchUp
SketchUp is a computer program used for 3D modeling that was once owned by Google. This popular tool provides a basic functionality with a user-friendly interface. There is a free version and a paid professional version. While this software program is versatile, it may not be appropriate for more complex projects.
Infurnia
Anyone interested in becoming an interior designer might want to check out this program that is packed with features. When it comes to which computer programs to learn and excel as an interior designer, this one offers quite a bit. Plus, it was created specifically with interior designers in mind. This software allows designers to create multi-levels plans in both 2D and 3D. Infurnia lets users customize their mockups in a variety of ways. Designers can upload their models of such things as furniture, cabinets and fixtures. All of this comes with a relatively easy learning curve.
Revit
Revit is a building information modeling (BIM) tool that's used by professionals like architects, engineers and designers who need to create virtual structural models of their visions. This program is quite technical. This software is different than others because it lets users quickly design plans with elevations, sections and levels.
Blender
Aspiring interiors designers on a budget may want to look into Blender. This free software is great for 3D modeling and graphic design. It's also used by graphic designers. blender has a wide array of functions. It can be useful in rendering, sculpting and photorealistic animating. Users may appreciate its ability to create realistic simulations of things like textures and building materials.
Foyr Neo
Interior designers will appreciate Foyr Neo because it lets them create 2D and 3D realistic looking renders quickly and efficiently. This tool can be accessed from a computer's browser, no need to buy the software. There are a variety of monthly plans available to suit various budgets for teams of all sizes. It's easy to use and offers a drag and drop format with a catalog of over 50,000 pre-modeled items.
3Ds Max
Another interior design program that's easy to use is 3Ds Max. It offers a simple and user-friendly functionality. It's popular with both design students and professionals alike. This is a great resource that allows virtual visualization and rendering of interior spaces. Don't be fooled by its simple interface, though. This package offers a great deal of functionality. There's even a plugin that supports third-party applications.
This is a handful of the best and most widely used tools to consider. People need to understand that, along with design theory and method, there are computer programs they will need to learn as an interior design student.
Related Resources:
What Degree Do I Need To Become An Interior Designer?
Do Different States Have Different Requirements for Interior Designers?
What Does an Interior Designer Do?
What is The Difference Between an Interior Designer and an Architect?
What Skills Does an Interior Designer Need?
Can I Become an Interior Designer Without a Degree?
What Other Jobs Does Someone with Experience as an Interior Designer Have Skills For?
What Kind of Bachelor's Degree Should I Consider if I Want to Become an Interior Designer?
Do Interior Designers Mostly Work for Themselves?
I Like Flexibility in My Career. Will I Have That as an Interior Designer?
Do Salaries Differ Much for Interior Designers Depending Upon Location?