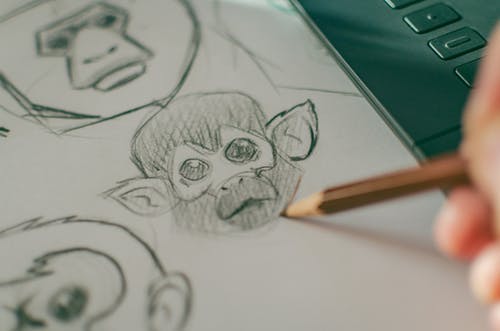 The number of schools offering online animation degrees today has grown in recent times. This is great news but does make sorting out and identifying the very best online animation programs slightly more difficult for those on the hunt. Cutting right through all the confusion, the following are some of the very best online animation programs available right now.
Rasmussen College
Rasmussen College has become known for its highly effective and modern animation and motion graphics program. Some of the courses taught in this program include Advanced Color Theory, Digital Media Business, and Digital Short Film. Students typically complete this bachelor's in about 36 months and are even welcomed into some valuable internship opportunities with the school's end-of-program capstone. Rasmussen College itself was founded in 1900 by Walter Rasmussen and is based out of Minnesota.
Full Sail University
Full Sail University was originally founded as a specialized audio recording center in 1979, and from that media-based start, has grown into a college that offers a top animation program. Full Sail University's online BS in Computer Animation is a comprehensive program that usually takes students an average of 29 months to complete while greatly emphasizing on storytelling and communication in animation. Some of the courses students will encounter in this A+ program include Model Creation, History of Visual Communications, and 3D Foundations.
Art Institute of Pittsburgh
Composed of 31 individual teaching facilities across the US, the Art Institute of Pittsburgh is both a sizable and very respected art and animation school. Here, students can earn a top degree in animation with the university's Bachelor's in Media Arts and Animation. This 180-credit program also features five and a half week online classes in which students can complete and submit most of their coursework at their very own pace. Some of the courses one should expect along the way here include Storyboarding and Animatics, Pre-Production Teams, and Drawing and Anatomy.
Southern New Hampshire University
When it comes to art schools, Southern New Hampshire University, or SNHU, is considered a top innovator with excellent equipment and teaching methods. According to the trusted rankings of US News and World Report this is the top school for innovation in its region. While students earn this school's very respected online BA in Graphic Design concentrated on 3D Modeling and Animation, they will learn the ins and outs of Autodesk's Maya and Mudbox, Adobe Creative Suite, and more. Sample courses along this degree path include Typography, Interactive Animation, and Desktop Publishing.
Rocky Mountain College of Art and Design
Nestled in beautiful Lakewood, Colorado, the Rocky Mountain College of Art and Design, or RMCAD, is yet another highly respected school of animation today. Founded in 1962, the school has come to be built around a larger theme of individual creativity that is encouraged and taught to every student. Students of this school's online 3D animation degree are also regularly involved in campus-based and even community art and animation events. RMCAD's bachelor's program entails 123 credits and features courses such as Storyboarding, Stop Motion, and Character Design.
With today's explosive growth in video games, film, and other industries that depend on animation and 3D art, now is the time to become educated in the field. While any accredited school's degree program can be enough to get one's foot in the door, some schools rise above the rest in terms of the overall educational experience and program respectability. These five schools are some of those that certainly rise above the rest right now in online animation programs.
Related Resources:
What is a Typical Salary for a Graphic Designer?
Which Schools Have the Best Animation Programs?
How Much Math Should I Study if I Want to Become an Animator?
What High School Classes Can I Take That Will Help Prepare Me for a Degree in Animation?
Are There Online Programs That I Can Get a Degree in Animation?
Are There Degrees in Criminal Justice Programs That Use Animation?
For Further Reading: