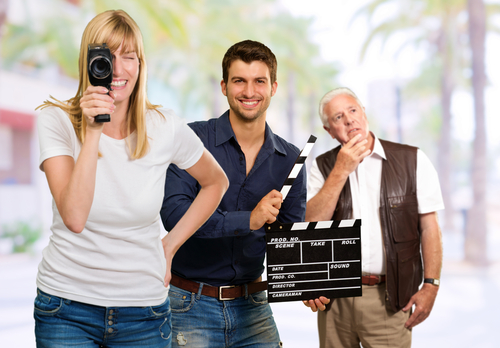 A character rigger is essentially the bones of an animation or game development team because they are responsible for the geometry of the bones of a character and how it interacts with virtual rooms and settings. As the team member who needs to be both an artist and technical skill with rigging tools, it is an important role in many industries, especially industries in gaming where the facial movements or how the character walks can all contribute to or take away from the ultimate gameplay experience.
Character riggers must possess a toolbox of artistic skill and technical skill to build a quality and intriguing portfolio that companies are going to take interest in. While not all companies require candidates for rigging and modeling positions to hold a college degree, in today's workforce, the most attractive candidates are those who have a sizable portfolio and also a college education mixed with experience. As prospective riggers research the field, it's important to consider the various settings a rigger can work in.
Job Outlook in Multimedia Arts
Character rigging and development is a specialized position within the larger and more expansive field of multimedia arts. Anyone who plans to work in some type of animation career should consider demand projections, job outlook, and salary ranges throughout the country or world. While social media, TV, movies, and video games are growing in popularity, the Bureau of Labor Statistics projects that demand for animators as a whole is only projected to grow by four percent by 2028. Considering this is only an estimated growth of 3000 jobs over a decade, it is crucial in this job market to target the right job as you study for a degree.
Demand by Industry in Multimedia Arts
With media being an all-encompassing term, many different companies need their character riggers and animators. Video game companies may have a different need than a cartoon production company, however, that does not make one position better than the other. One rigger may prefer being a part of a game design development team and another a cartoon animation team.
It is important for prospective college students majoring in multimedia arts to not only learn about the industries that animators are needed but to also learn about how demand between industries and geographic regions can vary for the very same title. Some of the most popular industries with reported employment data from the Occupational Employment and Wages report on Multimedia Artists, the following industries in the occupation have the highest levels of employment and concentration of professionals:
Motion Picture
Video Industries
Computer System Design
Software Publishing
Advertising and Public Relations
Information Services
Aerospace Product Manufacturing
Each of the industries holds a different level of employment in the industry. In the motion picture industry, for example, just over two percent of multimedia artists work in this industry, which is the highest concentration in the field and therefore the field with higher projections for employment growth. Advertising companies, on the other hand, employ just a half percent of artists and animators. Knowing where the growth is projected to occur in an occupation with only average projections for growth is a must to stay informed.
The Kinds of Companies Have Positions for Character Riggers
If you have an interest in learning where a character rigger works, you are familiar with what the role of the rigger is. Most riggers have a keen technical eye and will build the skeletal elements and control riggs of a character that the animator builds upon later in the process. How a team works together depends on the type of company the rigging specialist works for and their overall role within the team.
One of the most popular companies that a character rigger can work for is game design or computer software design company. TV and film production companies often hire riggers for graphics or cartoon programming as a whole. Animation companies are often giants in the industry and targeted for the most experienced riggers. Many also overlook positions within retail companies or advertising companies as media becomes the most popular platform used for marketing.
Salaries Within Animation and Multimedia Arts
Once prospective students research the companies and industries that they can work in, they should then narrow down these options by demand and also salary. It is ideal for students to find an industry that is approaching the peak of growth and that also has a high median salary in the region where they plan on seeking employment. This is why public data on the average salaries in each industry for animators is such valuable information.
Multimedia artists earn an average hourly wage of $37.61 and an annual average of $78,230. Ranges can vary dramatically among industries and can also be variant on the state and city you want to work in. Industry salary data shows that animators who are employed in motion picture industries earn the highest average of $86,000 per year. Riggers and other multimedia artists in advertising and public relations earn the lowest salary average of $73,780 per year.
Educational Requirements
Getting a name in animation requires a lot of practice, technical training, and the right platform. A majority of the top-name companies in multimedia will require their candidates to have completed either a bachelor's degree in animation or a related field or a technical certificate program tailored to character rigging. It is imperative to compare accredited programs and educational paths
Graphic design and multimedia arts are two popular career paths in a world where so much of life is virtual life. If you would like to work within one of the many industries as a member of an animation team, consider the best educational path to develop your skills and your portfolio so that you can work for the right company that you have a passion to work for.
Related Resources: