Aspiring artists who want to work in the field of arts often ask wonder what a compositing artist does. These professionals are a vital part of the production process of a film, movie, graphic design or some other related industry. They are required to have an education and should have work experience in this field. It's a career that offers many excellent opportunities with various companies. Learn more about what these artistic professionals do, how to become one and what they can expect in terms of career outlook.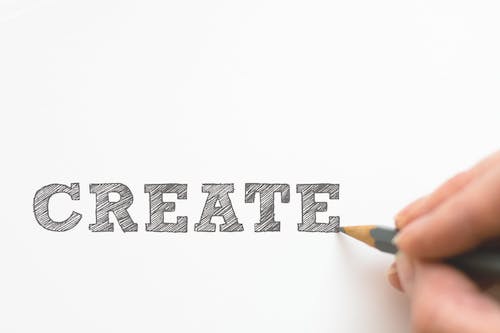 What They Do
Compositing artists work with the production of a project and often help create the final finished film, animation or similar project by proofing it for errors and providing it with an overall balanced appearance. They also must be proficient in compositing software like Flame 3 Visual Effects, Adobe After Effects, Nuke and Motion 5, among others. Compositing artists are graphic designers who have the duties.
Meet with potential customers to determine the size and range of the project
Create visual elements like illustrations, logos and images to deliver a specific message
Create designs use photo-editing software, digital illustration and layout software
Choose typefaces, images and colors to design layouts
Implement any changes required by art directors or the actual clients
Combine technology and art to communicate an ideal via printed pages, websites or images
Select the font type, image, text, color, size and line length of headings, text or headlines
Decide how text and images will blend together on website or print
Turn statistical data in visual diagrams and graphics
Graphic designers are an important part of the marketing and advertising industries. It's often due to their work that products are sold. If a person is watching a colorful and attractive ad, they might be more likely to purchase the product because it's so appealing to the eye. These artists are the professionals who draw these graphic designs.
How to Become One
A composite artist is typically required to have a bachelor's degree in graphic design or a similar field. A candidate with a bachelor's degree in another field would just have to complete technical training in graphic design to have the knowledge and training required to be hired in this position. Aspiring composite artists should complete an accredited program in art and design.
The National Association of Schools of Art and Design accredits art and design programs in approximately 320 colleges. Students will complete courses in studio art; printing techniques; writing; principles of design; website design; commercial graphics production; marketing; computerized design; and business. Some schools may require students to submit portfolios of their designs to demonstrate their artistic ability.
To be as successful as possible in this business, the candidate must keep up with new and updated design and graphics software. The American Institute of Graphic Artists (AIGA) is one of several professional associations that offers training programs to help candidates stay current with graphic designs.
Upon completing the bachelor's degree, aspiring composite artists often complete internships to add obtain hands-on training and gain more experience. Although these artists are not required to be certified, many obtain voluntary certification through software product vendors.
Where Do They Work?
Composite artists generally work in the film and video industries, but they're not limited to just that. They also work in advertising, game design and development, web design, animation and graphic design. As they gain more experience they may advance to art director, chief designer or some managerial positions. While some work for a company as part of a team of graphic designers, others may choose to work out of their home or as freelance artists.
Career Outlook
Compositing artists have a very good career outlook in both job opportunities and wage potential according to the U.S. Bureau of Labor Statistics. While the BLS doesn't offer employment and salary information for this specific type of artist, it does offer it for some of the top industries where compositing artists work. Here is the potential job growth for these industries from 2018-2028 as well as the median annual wage as of May 2018:
Software Development – 21 percent – $105,590
Web Development – 13 percent – $69,430
Film and Video – 14 percent – $62,650
Graphic Design – 3 percent – $50,370
Animation – 4 percent – $72,520
Advertising – 8 percent – $132,620
Regardless of what industry a compositing artist chooses, their choices offer a promising career as well as a job that's exciting, stimulating and challenging. Between the internet and actual businesses in need of good advertising, compositing artists should have careers that include some stimulating and rewarding work.
Related Resources: