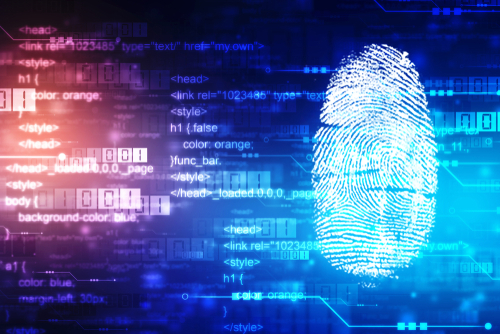 Anyone who has a passion for both forensics and animation should consider both salary and job outlook before specializing in their college degree. While passion is important, the more specialized areas of animation have a better future employment outlook and also less job market competition simply because applicants' skills must be more specialized. One of the more specialized areas within the field is forensics. Here's what you should know about the demand for professionals within forensic animation:
Why Job Outlook Important?
It is crucial for students who are toying with the idea of earning a specialized graduate degree to consider job outlook in the field for the next decade before ever applying or enrolling in a program. With the average graduate tuition cost calculating at $30,000 per year at public institutions, according to Debt.org, prospective grad students should do the math to determine if they will have the time in their professional life to earn a return on their educational investment.
A big influencing factor on potential return on investment is how many jobs are estimated to be created within the field. Fortunately for those planning their professional futures, the Bureau of Labor Statistics researches to determine how many jobs are anticipated to be needed in each field and industry. This data is published for the public to access whenever the Occupational Outlook Handbook is revised both in text and online.
National Job Outlook for Animators As a Whole
Nationwide, factoring in all of the jobs in all of the industries throughout both large cities and small rural areas, it has been reported by the BLS that all reported occupations are anticipated to grow by five percent. Narrowing the data down to the field of multimedia arts as a whole, the job outlook is lower than the national average at four percent projected growth. Since slower-paced growth is not ideal, it's important to consider specialized areas of the field like forensics as you are choosing an animation degree path.
Job Outlook for Animators in Forensics
Animation is the third-largest field within arts and media. Forensics is a very small subset within the larger umbrella of multimedia arts. Animators in forensics mainly focus on creating videos or graphics that depict the scene of a crime or accident. They may also testify in cases on behalf of either prosecution or defense. Since it is such a specialized area of study, growth can fluctuate dramatically as experienced animators are facing retirement or students are nearing the end of their degree programs.
Growth for forensic artists is reported to match that of the field as a whole, however, there are areas throughout the country where a majority of professionals work. In terms of field employment levels, the rate is low within forensics. While the job outlook is between just four and six percent in multimedia arts, the highest ratio of employees working in forensics with a specialization in animation and art are located in the following areas:
Los Angeles
San Francisco
New York City
San Jose
Austin
Atlanta
Dallas, Fort Worth
Chicago
Portland
Boston
Where Do Animators Specializing in Forensics Work?
If you want to major in forensic animation, you are interested in the idea of using your talents in media arts to recreate accident scenes or to produce evidence that can help criminal investigators solve crimes with 3D modeling and software programs. Depending on the setting the professional works in, forensic animators could take police testimony, witness statements, or accident photos and other exhibits to support an argument or contest it with media. Others may work with actuaries and claims departments within an insurance company to determine whether or not claims should be paid.
Will Demand for Forensic Animators Grow Over Time?
It takes very specialized skills and knowledge of forensics to work in forensic animation. This is why narrowing down the job listings for forensic animation jobs can be helpful to determine which industries have the best opportunities. Anyone with a Master's in Animation and Forensics should be able to find positions in the following industries that each have their own unique job outlook projections influenced by many domestic and international economies:
State and Federal law enforcement agencies
Legal Investigative Firms
Insurance Companies
Law Offices
Aerospace
Laboratories
Non-profit organizations
Average Salaries Reported in Animation
In addition to reporting job outlook and occupational growth projections, the Bureau of Labor Statistics also collects average salary data throughout the nation. This data is published at a national, state, and even local level by Occupational Employment Statistics, a branch of the Bureau. Based on this data, the average salary nationally in media arts is $78,230 per year or $37.61 per hour.
The top 10 percent of wage earners report earning $124,310 per year with the bottom 10 percentile earning just over $40,000. Interestingly enough, the top-paying industries in the field were reported to be the Motion Picture and Computer Gaming industries. In terms of pay, forensics, in general, did not make the list of top-paying industries but aerospace did with an average reported income of $90,960 per year.
If you would like to join the small but growing field of forensic animators, consider all of the factors. You may need to move to find employment because of how specialized the field is. You may also have to relocate to study for an accredited degree. Make sure to compare accredited animation programs, find the best curriculum to specialize in criminal justice and forensics, and develop your talents so that you can play an important role in media arts within the criminal courts or civil courts.
Relate Resources:
Which Schools Have the Best Animation Programs?
How Much Math Should I Study if I Want to Become an Animator?
What High School Classes Can I Take That Will Help Prepare Me for a Degree in Animation?
Are There Online Programs That I Can Get a Degree in Animation?
Are There Degrees in Criminal Justice Programs That Use Animation?