In 2021 and beyond, online education is taking on a position of greater prominence in the education industry. Students can earn business degrees amidst full time employment and demanding family lives on schedules that afford a comfortable work-life balance. But then the question arises, what other new forms of education are available?
Even more convenient than an online degree is an online for-credit certificate. These certificate-tracks package bite-size portions of a curriculum into efficient and highly specialized programs. And most attractive of all is the fact that students of these certificate programs can earn credits which they can then apply toward a future degree, should they wish.
In the context of business management, certificate programs are specialized to prepare students to take on a set of key responsibilities in the job market. These certificates can range from general management to more specialized certifications designed to position professionals to capitalize on niche market opportunities.
DegreeQuery.com is an advertising-supported site. Featured or trusted partner programs and all school search, finder, or match results are for schools that compensate us. This compensation does not influence our school rankings, resource guides, or other editorially-independent information published on this site.
Best Online For-Credit Management Certificates
1. California State University, Fullerton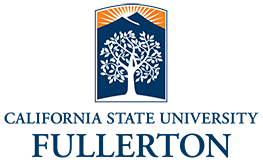 California State University at Fullerton offers an impressive array of career-minded programs that are designed to be both highly affordable and highly efficient. Whether you are looking to earn a degree or a for-credit certificate, Fullerton has you covered. But of particular note is Fullerton's business certification program which offers some of the country's most successful for-credit management certificates.
The Fullerton School of Professional Development offers nine separate certificate programs that are built to propel professionals to the next level in their careers. Specifically, certifications are available in any of the following specialties:
Business Analysis
Digital Marketing
Game-Based Learning
Human Resources Management
Human Resources Management (Graduate Certificate)
Lean Six Sigma Green Belt
Municipal Financial Management
Project Management
Business Fundamentals
2. Arizona State University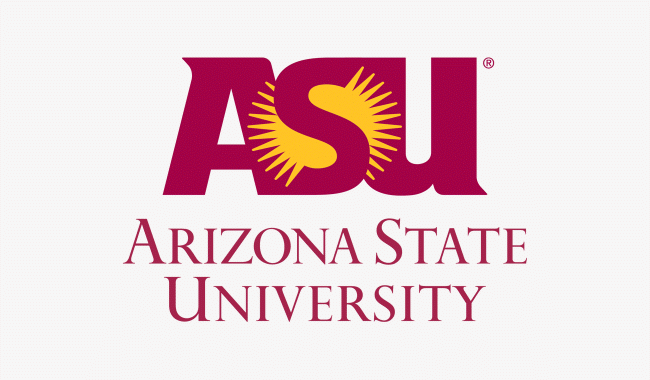 Arizona State University (ASU) has become one of the world's premier hubs for online education at every level–from undergraduate to graduate, to graduate certificates. ASU offers a fully online Online Nonprofit Leadership and Management Graduate Certificate that is built around a comprehensive curriculum in non-profit business management.
Specifically, the program is designed for professionals in the following positions:
Fundraiser
Public relations manager
Social and community service manager
Entrepreneur
The program consistently ranks among the best programs of its kind, earning spots on rankings in a number of the country's most trusted publications in higher education. Students of the program will progress through the following core areas of study:
The Nonprofit Sector
Financial and Resource Management
Strategic Human Resources Management:
Volunteer Resource Management
3. Brigham Young University – Idaho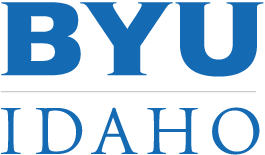 Brigham Young University (BYU) is a powerhouse in business education, and consistently produces leading CEOs and innovators. For those who are looking for an efficient and affordable path to professional advancement in the field of business management, BYU offers a for-credit certificate option.
The BYU online certificate of business administration utilizes the immense network of resources provided by the BYU-Pathway Worldwide. Meaning that while the program is offered online, students will find that in many cases the program is able to arrange opportunities in local areas.
Students of the program will engage a rigorous curriculum which is meant to emphasize the most relevant and updated approaches to business administration. The certificate is meant to aid both business veterans and entry-level business managers.
4. Florida International University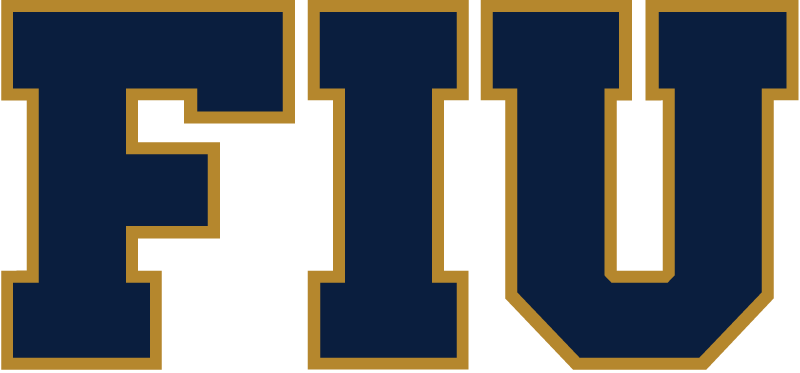 Florida International University (FIU) is a nationally recognized leader in providing future-minded and affordable education to both traditional and non-traditional students. FIU Business in particular offers a number of programs with an impressive catalogue of accolades, which recognize the programs for affordability and for notable metrics of career outcomes.
Specifically, FIU's online human resources management certificate introduces students to the hot-button issues of the industry: global HR, employee policies and benefits, and legal factors such as Equal Employment Opportunity. The program is designed for professionals with around 1 to 3 years of experience and can be completed in around just three months at a self-paced cadence.
5. University of Illinois at Springfield

The University of Illinois at Springfield has demonstrated success in cultivating modern business professionals. In recent years the University has moved its most successful programs into the digital space, allowing students from all over the country to engage these top-tier programs.
The AACSB accredited UIS College of Business and Management provides a number of programs that are designed to launch students into successful careers in the public, private, or nonprofit sectors, according to individual student's aspirations. At UIS students can earn any of the following graduate certificates:
Entrepreneurship
Human Resource Management
Operations and Supply Chain Management
Healthcare Management
6. University of Minnesota-Twin Cities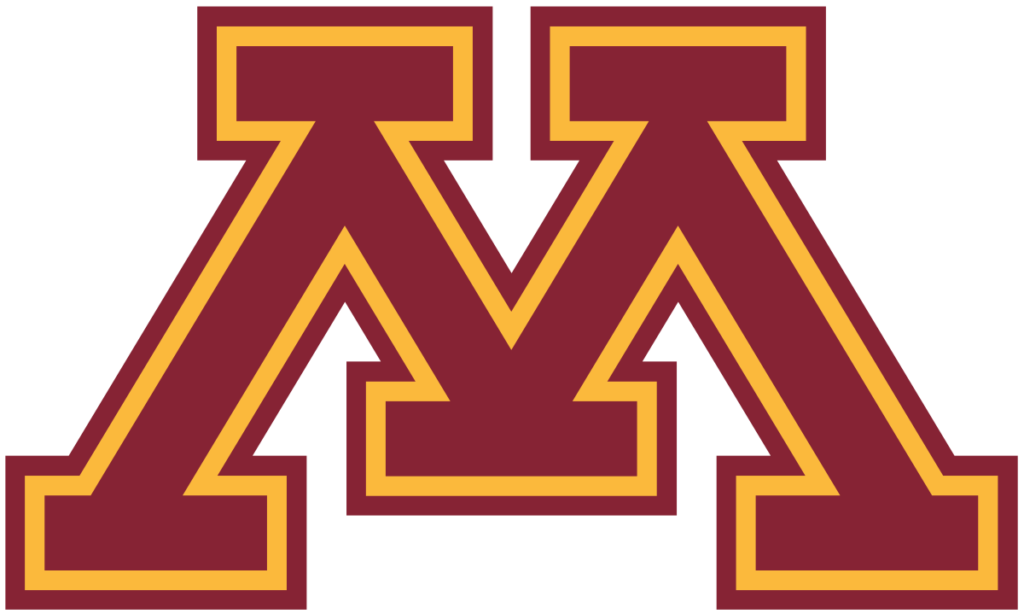 The University of Minnesota (UM) Online offers one of the most robust selections of business-minded certificates with numerous tracks available at the undergraduate and graduate level. Each of the programs is fully accredited and will translate into course-credits for degree programs at the appropriate level. The UM Online business certificate programs are taught by the same stellar faculty who oversee the well-ranked business degree programs on campus.
The undergraduate business management certifications available are as follows:
Agricultural Business Certificate
Applied Business Certificate
Business Administration Certificate
Election Administration Certificate
Health Management Certificate
Manufacturing Management Certificate
Sport and Recreation Management Certificate
The graduate level certificates available are as follows:
Leadership for Science Professionals Certificate
Leadership in Health Information Technology for Health Professionals Certificate
7. Temple University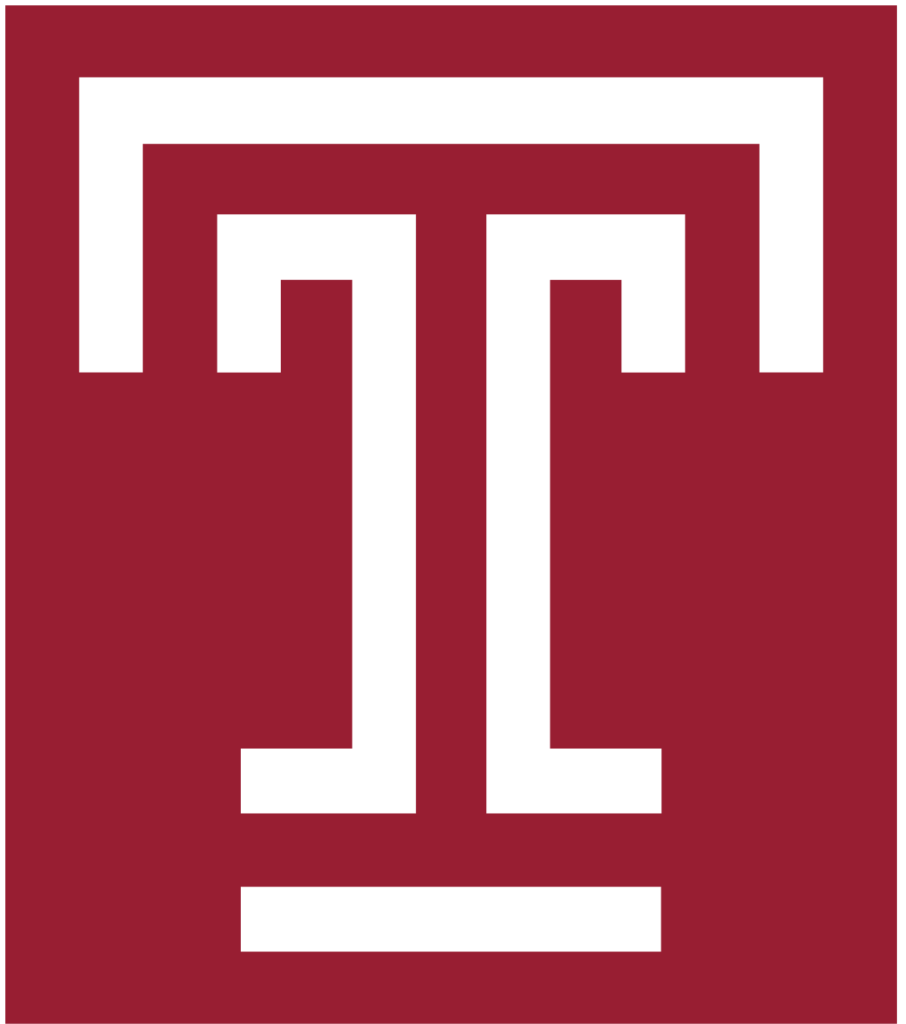 Temple University boasts a rich history of decades of educational excellence, further demonstrated by alumni who have gone on to take on positions of national leadership in business and industry. Today more students can benefit from its programs than ever before, thanks to its newly implemented network of online programs.
Among these is a Certificate of Leadership and Management which is designed to benefit business professionals of all levels of experience. The program's curriculum is organized around the timeless principles of successful leadership. Specifically, students of the program will engage in the core curriculum courses:
The Results-Oriented Leader
Managing the Tough Spots
Applying Emotional Intelligence
"M.O.R.E. Teamwork!"
8. East Carolina University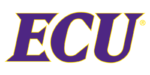 The East Carolina University College of Business offers several degree options and a well-ranked business certificate for business professionals of all ages and experience levels. Particularly in the case of the certificate program, the curriculum is designed specifically for students who have either graduated from an undergraduate business program or have demonstrated five years of experience in business.
Specifically, while the Leadership in Organizations Certificate does present some more specific requirements for those seeking enrollment, this allows the program to engage more advanced aspects of leadership education which might be out of reach in more inclusive certificate programs.
Students will engage a curriculum that prioritizes an investigation into the following subjects:
Ethics
Motivation
Power
Diversity in Leader Behaviors
9. Bellevue University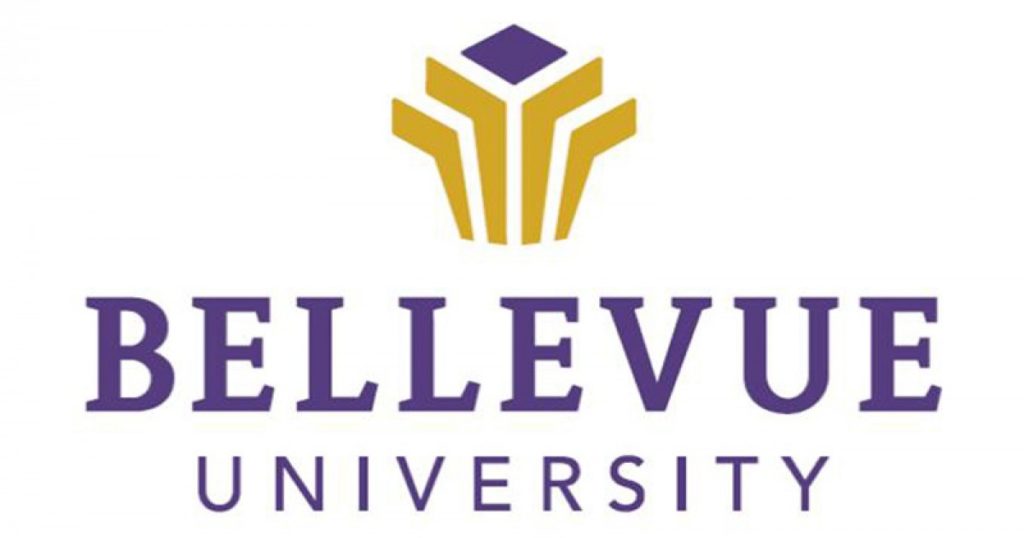 Bellevue University in an open-access, nonprofit institution with an impressive alumni network of more than 50,000 graduates. Bellevue has carved out its specialty in offering highly specialized career-focused programs that are designed to position students to capitalize on opportunities in the job market. In the case of business education, Bellevue University offers a selection of online certificates in less-common specialties that will be ideal for those aiming to work in the appropriate field.
The primary management certificate is a generalized program in Management and Marketing, which consists of a curriculum built around the following three courses:
Human Capital & Organizational Performance (3 Credits)
MBA 635 Marketing & New Media Strategy (3 Credits)
MBA 680 Strategy Innovation & Integration (3 Credits)
Though there are a number of other business-focused certificates available as well. You can view these through the link below.
10. Webster University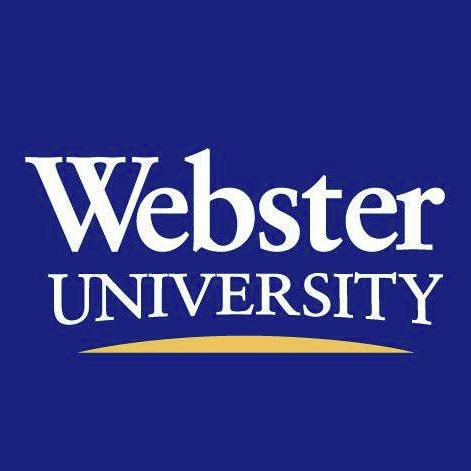 Webster University is quickly becoming one of the premier hot spots for earning an online degree or certification. Its online graduates alone have reached the 200,000 mark, making it one of the most popular purveyors of online education to date. Webster's business programs are particularly well known and with the adoption of online learning technology, more students can take advantage than ever before.
Webster University offers an online certificate in project management, which explores all the aspects of the project management process–from launching to finishing projects, all within a budget and within the expectations of investors and employers. The program is offered through the prestigious and fully accredited George Herbert Walker School of Business and Technology.
11. Oregon State University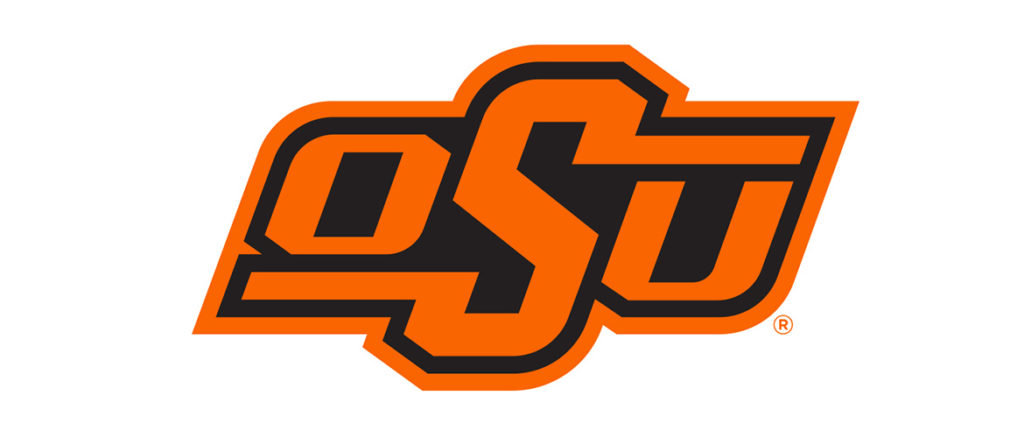 Oregon State University offers an advanced certificate program in business administration consisting of 9.5 credits. The program is typically completed over six months at a schedule of around 3-8 hours per week. The program is taught exclusive by the University's superstar business faculty, who have been specially trained to engage online students.
The exact program schedule looks like this (but consider reaching out for an update plan if you are considering enrollment for a future period):
Finance Accounting Foundations
Negotiation Strategies
Content Marketing Strategy

August 9 – September 12, 2021

Management and Human Resource Essentials

September 27 – October 31, 2021
12. Fort Hays State University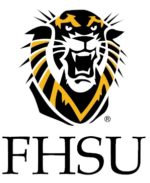 Fort Hays State University has made a name for itself in investing in low barrier to entry education programs capable of accommodating even the busiest of working students and adult learners. FHSU now offers one of the most extensive catalogues of online education programs in the world, and particularly offers a great selection of business tracks to consider.
The FHSU selection of business certificates is potentially the largest on this list, and covers many of the basics as well as more specialized paths of study. Specifically, students can earn any of the following business certificates:
Certificate in Business Report Writing
Certificate in Customer Service
Certificate in Digital Business Communication
Certificate in Marketing
Certificate in Professional Development
Certificate in Social Media Marketing
Certificate in Tourism and Hospitality Management
Certificate in Tourism and Hospitality Marketing
Certificate in Workforce Development
13. Pepperdine University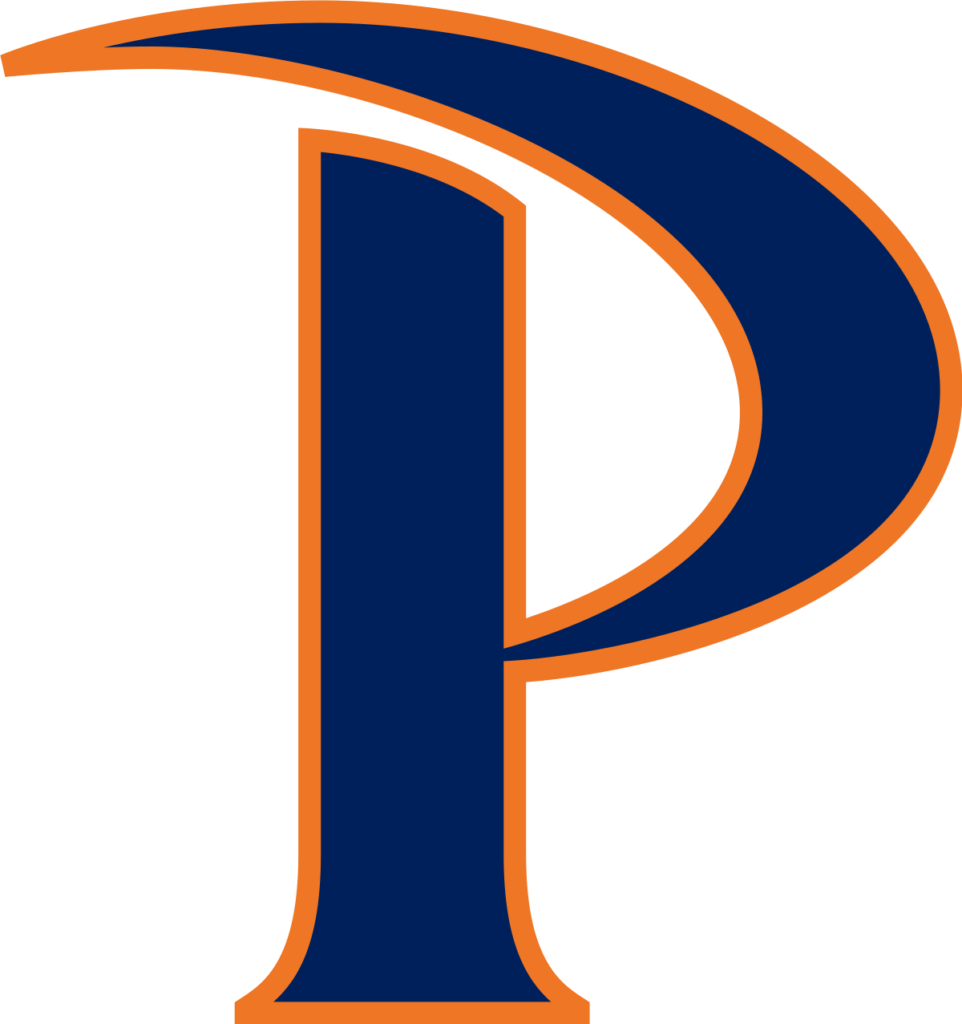 The Pepperdine University Graziadio Business School ranks among the world's best business schools. Its programs are consistently ranked among the best programs of their respective categories in trusted publications. The Graziadio Business School offers a unique perk wherein students who complete any certification program will earn a scholarship for any Graziadio degree.
This is an excellent value proposition for any student who had an interest in pursuing one of these degrees. The certificate program itself is similarly a unique proposition, and looks to cultivate high-end leadership skills for professionals who are either currently working as an executive or wish to take on the role of executive leadership.
Specifically, the program is organized into the following schedule:
April 3, 2021: Cyber Risk Professional (Virtual)
May 17, 2021: Leadership Essentials for Managers (Virtual)
August 23, 2021: Corporate Social Responsibility (Virtual)
September 16, 2021: Mini MBA (Virtual)
November 1, 2021: Financial Management for the Family Office (Malibu, CA)
Fall 2021: Healthcare Management and Leadership (Virtual)
Fall 2021: Business Analytics (Virtual)
Fall 2021: Private Capital Markets (Malibu, CA)
Fall 2021: Executive Leadership Essentials (Malibu, CA)
14. Post University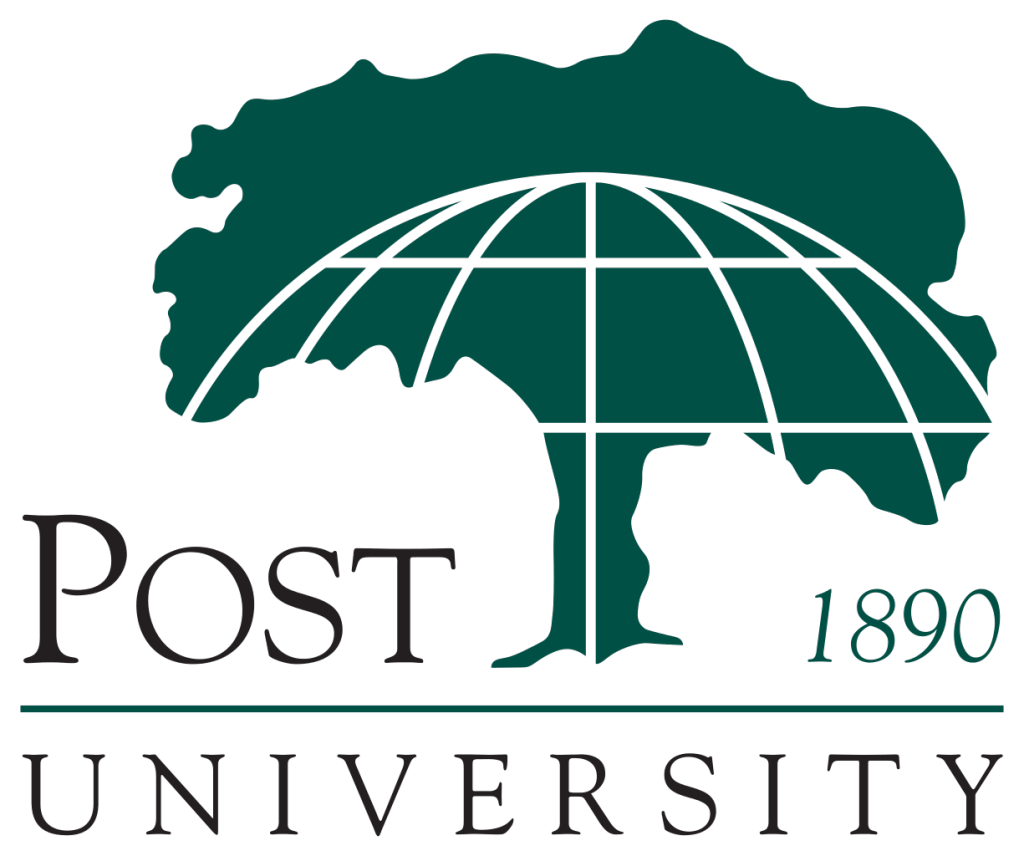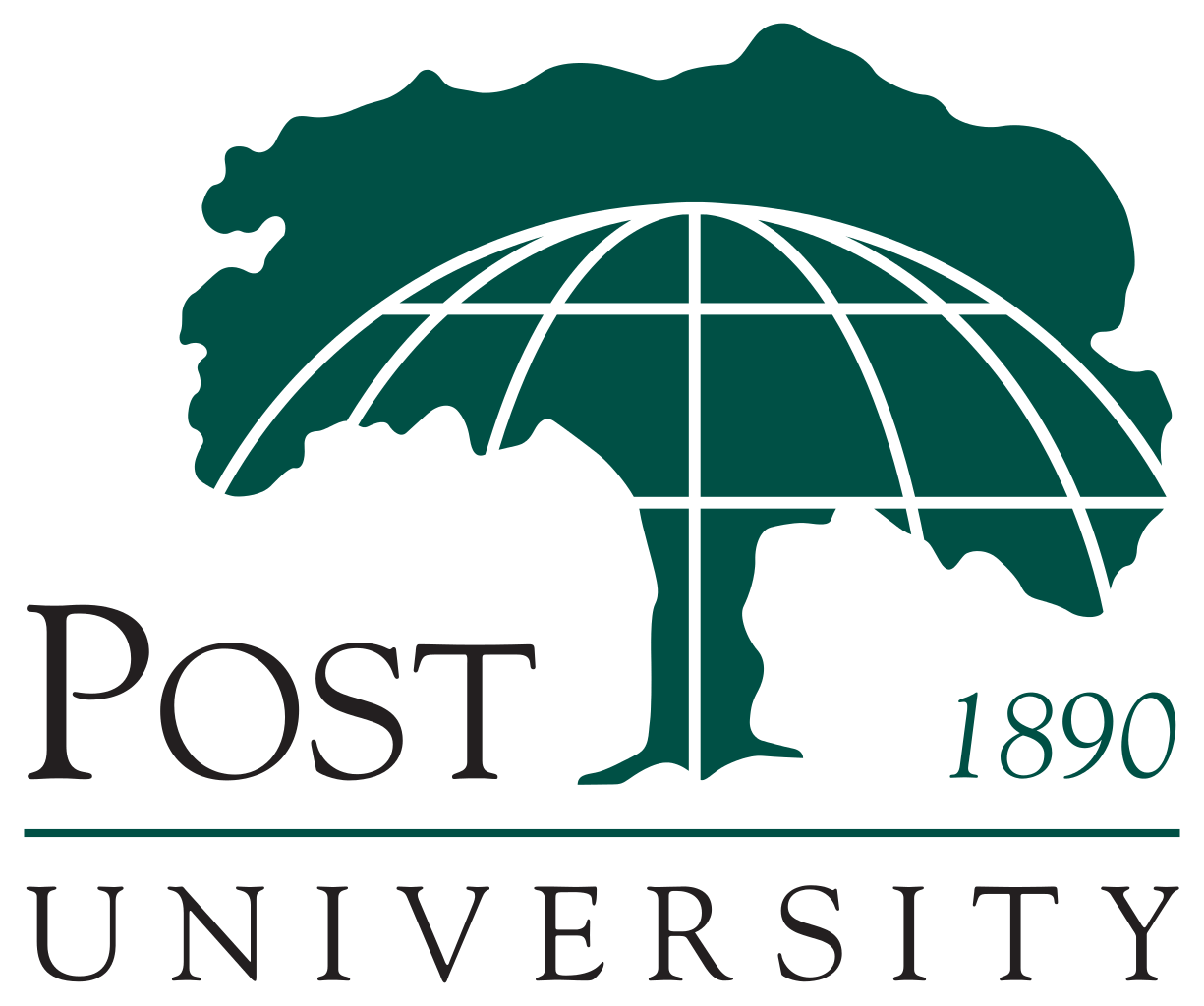 Post University sports an incredibly rich history that stretches back all the way back to 1890. Post University continues to modernize itself today as it looks to accommodate the needs of modern students. As such, Post University offers a wide array of options for online education and professional development. Post's online degree programs are designed to accommodate students so that they can progress through coursework anytime and anywhere.
Post University offers a fully online Graduate Certificate in Project Management that is designed to cultivate one's management skills for success in this field. Specifically, students will master the various skills associated with project management:
Assessing financial resource needs and impacts
Defining and managing project risk
Leading project teams
Managing project finances
Using project management systems
15. University of Nebraska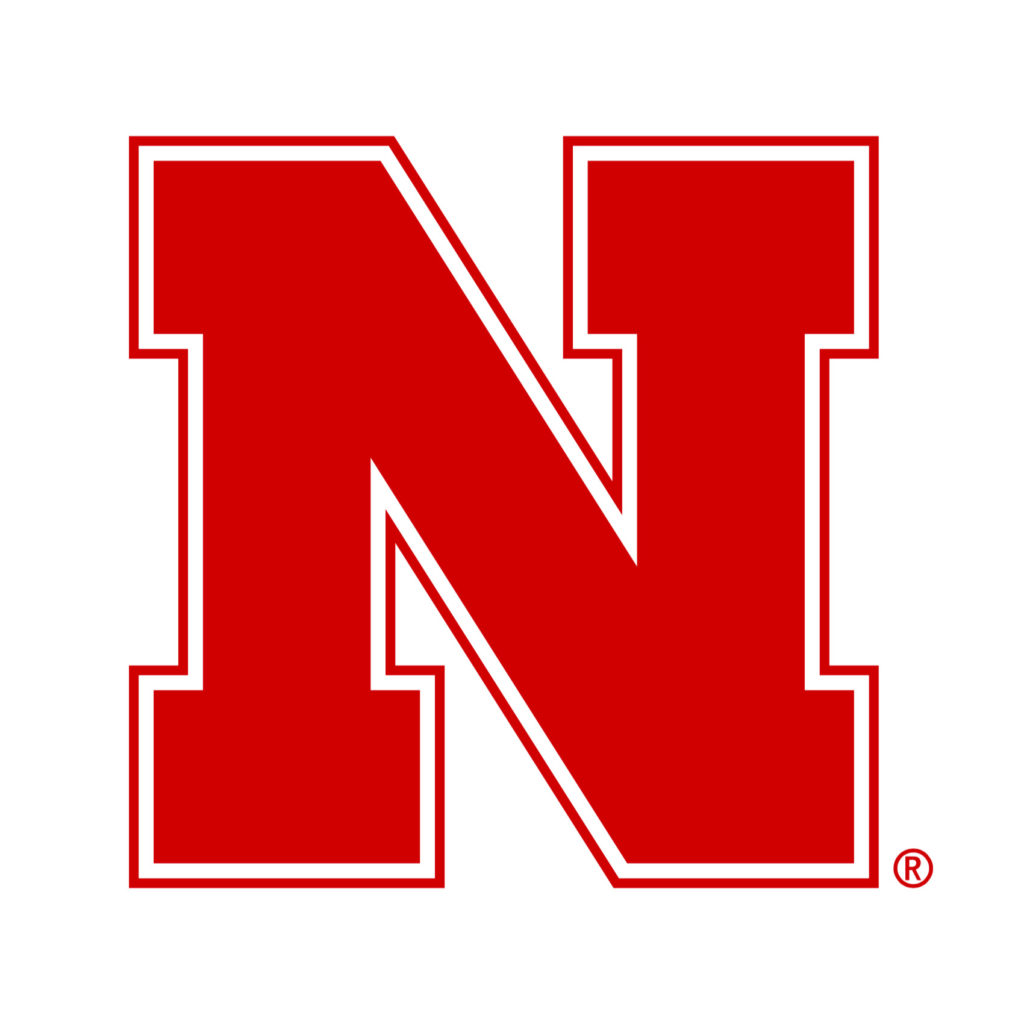 The University of Nebraska Office of Graduate Studies consistently ranks among the best locations to earn a graduate degree online. In recent years the University has capitalized on this success, expanding its offerings to reach more students. Specifically, the University now offers a number of specialized for-credit graduate certificates designed for professionals after college graduation who want to pursue further professional development.
The University of Nebraska's Certificate of Construction Engineering and Management is designed to prepare business-minded professionals to take on roles of leadership in the construction, engineering, and architectural industries. The program is taught by the University's same stellar faculty, who delve into advanced topics such as the following:

Heavy/highway construction
Materials design
Building information modeling (BIM)
Project administration
Project management
Design/build
Sustainable construction
Leadership and strategic planning for construction
Productivity and human factors
Codes and specialty permitting
Construction site safety
16. Bethel University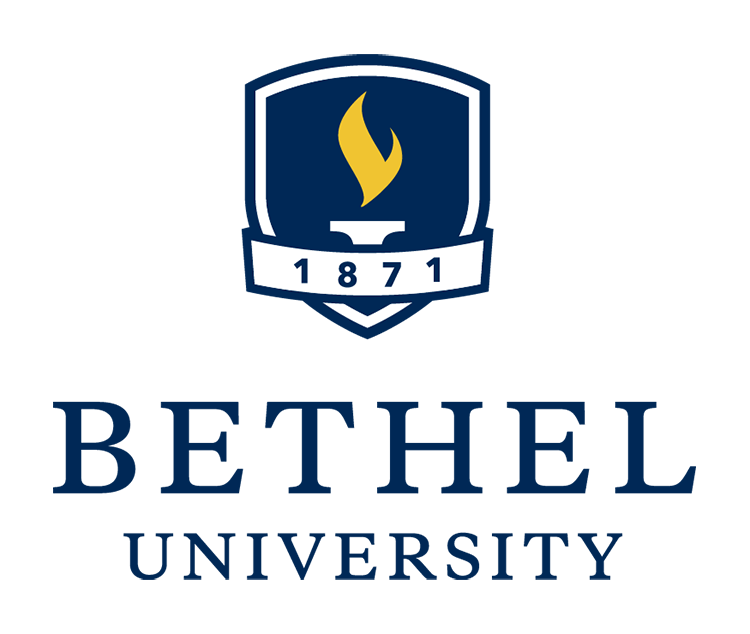 Bethel University offers an impressive selection of undergraduate online certificates that can act as a bridge into a new area of study for both first-time and second-time students. Bethel's undergraduate certificates are designed specifically to give students a leg up when transferring credits into an undergraduate degree program.
Bethel University offers a Business Management certificate track that offers six specialty tracks. The program is completed through 18 credits of coursework, all of which can be transferred and counted towards a Bachelor's degree in the future.
The program's curriculum is built around the following core courses:
Leadership
Sales Management
Crisis Management in Business
Business & Society
Organizational Analysis II
Legal Environment of Business
17. Kennesaw State University
Kennesaw State University specializes in offering students multiple in-roads for professional development. While many schools offer a few certificates here and there, Kennesaw State University has opened up a School that is specifically designed to offer such programs. The Kennesaw State University School of Professional Studies offers a Business Management Professional Certificate that is completed over 480 hours of time-investment.
Students of the program will delve into all the various components of business management from the bottom up. Specifically, students can expect comprehensive coverage of the following core topics:
Business Management
Project Management
Project Management Fundamentals
Becoming a Multiplying Manager
Emotional Intelligence in the Workplace
18. Dallas Baptist University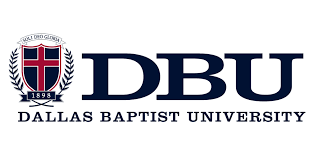 Dallas Baptist University (DBU) offers a unique value proposition in that it packages a traditional baptist ethos into a modern mission, prioritizing a universal message of community, social activism, and leadership more than any one denomination's perspective.
Despite the modest size and infrastructure of DBU, it offers an extensive selection of certificate options, both at the undergraduate and graduate level. Of the online undergraduate certifications is the program in healthcare management (though many other options are available). Students of the program complete a curriculum organized into the following format:
Health Care Ethics
Human Resource Management for Health Care Organizations
Finance for Healthcare Managers
Legal Issues in Healthcare Management
Organizational Behavior in Health Care Management*
Principles of Management (S-L)
19. Grand Canyon University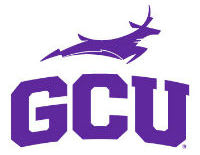 Grand Canyon University is a foremost provider of online education, both at the undergraduate and graduate level. But among its most successful programs are its online certificate programs, which are designed to provide a middle ground for students seeking professional advancement who may not have the time or resources (or desire) to enroll in a full degree program.
Grand Canyon University offers a fully online Graduate Certificate in Project Management, which is designed to prepare business-minded professionals who wish to polish their leadership ability in the context of project management. The curriculum is formatted around these key topics:
IT Management and Leadership (Total Credits: 4)
Organizational Development and Change (Total Credits: 4)
Fundamentals of Project Management (Total Credits: 4)
Agile Project Management (Total Credits: 4)
20. City University of Seattle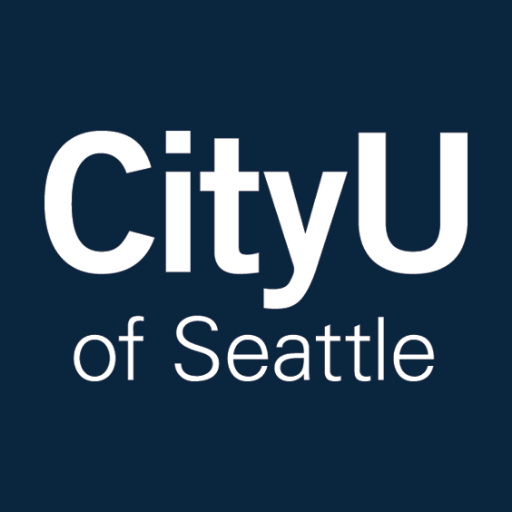 City University (CityU) of Seattle is a relatively young institution that has positioned itself to cater to modern students who desire efficient, affordable, and academically rigorous programs. As such, CityU designs its programs around central tenets:
Flexibility
Accessibility
Innovation
Relevance
Globa
CityU offers an online Project Management certificate that is completed over 18 credits, which are designed to be easily transferred should graduates seek enrollment into a degree program. The program looks to cultivate a high-end leadership ability rooted in practical skill sets. The program's instructors have designed the program to reflect the demands of the real world as well as the expectations of future investors and employers.