Before you can earn a Master of Social Work (MSW) degree, one of the highest paying master's degrees, you need to finish your bachelor's degree. MSW degree programs often accept students from many different academic and career backgrounds, with the most important qualification being the drive to make a difference. Naturally, one of the best undergraduate majors for aspiring social workers is a Bachelor of Social Work (BSW) program. Other good areas to study as an undergraduate interested in an MSW degree include psychology, education, sociology, economics and political science.
The Bachelor of Social Work Degree
Although you need a master's degree to become a licensed clinical social worker (LCSW), you don't need one to start a career in the field of social work. An undergraduate degree in social work allows you to begin your studies in this helping discipline early and prepare for an entry-level job role, allowing you to choose when and whether to go back to school for your MSW.
There's a practical advantage to majoring in social work as an undergraduate if you want to pursue an MSW degree. Many MSW programs grant advanced standing to applicants with a BSW degree, since you already have a grasp on the foundations of social work theory and practice. This allows you to complete your graduate-level social work studies, including coursework and field experience in clinical social work, in less time and at less expense.
Why do you need an MSW degree at all if you can be a social worker with just a bachelor's degree? Getting your MSW and becoming licensed as an LCSW typically offers a pay boost, a greater variety of job functions and management opportunities.
A Degree in Psychology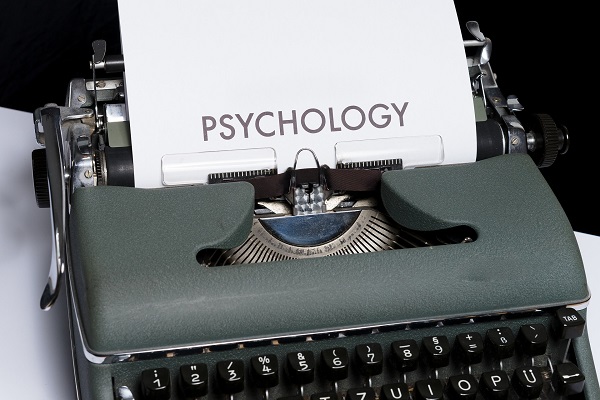 IMAGE SOURCE: Pixabay, public domain
Another area of study that might lead you to an MSW degree is psychology, the study of the mind, thinking and behavior. For one thing, many psychology majors want to use their knowledge of why people think, feel and act the way they do for altruistic purposes of helping people. Additionally, for students interested specifically in the clinical practice of diagnosing and treating mental health disorders, an MSW degree can be a faster path into the field than a doctorate in psychology.
Psychology is a consistently popular major, but most students who study the field at the undergraduate level don't go on to become psychologists, so it's not at all unusual that a psychology major would go on to pursue an MSW in graduate school.
An Education Degree
Another field where workers commonly feel a calling to make a difference is education. Teachers go into their careers with a desire to give the next generations of children the invaluable gift of knowledge. Some education majors may end up deciding that teaching in the classroom isn't really the ideal role for them. Instead, they often turn to a vocation that still allows them to help people, such as social work. In fact, there are even MSW programs that overlap with studies in education.
Nearly half of all social workers in America work in the areas of child, family and school social work, according to the United States Bureau of Labor Statistics (BLS).
An Undergraduate Degree in Sociology
Both social work and sociology focus on social aspects of human life. While social work emphasizes the practical tasks of solving social problems, sociology seeks to investigate and understand social groups, interactions and behaviors. These interactions and behaviors can explain the complex causes of social problems.
Some aspiring social workers may intentionally choose to start their education by majoring in sociology to better understand the factors that influence social issues before they focus on solving them. Other sociology majors become frustrated at being able to understand and explain big-picture social problems without being able to help solve the problems of individuals or individual groups like families and communities.
Students of sociology often focus on some of the same problems that social workers aim to help solve, including poverty, crime and incarceration and domestic violence.
Degrees in Economics or Political Science
Two other fields of undergraduate study that can be valuable when pursuing an MSW degree are economics and political science, according to the BLS. Although these majors may not seem like they have much to do with social work, they provide a strong background that can help you understand and navigate the programs and resources with which social workers often connect their clients.
Economics isn't just the study of how monetary wealth is produced and transferred. It's a field that explores and explains the use of resources, which can include the availability of social services and funding for social programs. A background in political science can help you understand the implementation of social policy and how political factors, movements and trends affect the availability of programs and services.
Having a background in economics or political science can be particularly valuable if you are interested in an area of social work that emphasizes advocacy or program management.
Additional Resources
Can I Get a Job in Social Work Without a Master's Degree?
Are There Different Areas I Can Study Under Social Work?