A Master of Social work degree, or an MSW, is among the highest paying master's degrees. This degree is, for many social workers, one of the first steps toward full licensure or certification. For social workers, licensure and certification usually require candidates to meet education and experience requirements and, in many cases, to pass an exam. Licensure is awarded to social workers at the master's degree level and, in some states, at the bachelor's degree level. Certification also exists for different areas of specialization within social work and can help document your competency in a specialized area of expertise.
Licensing and Certification Requirements for Bachelor's Social Workers
Not all states require that nonclinical social workers and bachelor's social workers obtain a license, the United States Bureau of Labor Statistics (BLS) noted. However, some states do set licensure requirements for social workers whose education ends at the bachelor's degree level. Often, social workers educated at the baccalaureate level pursue certification as a licensed social worker LSW) or Licensed Baccalaureate Social Worker (LBSW).
Different states may have somewhat different requirements for social workers licensed at the bachelor's level, the Association of Social Work Boards (ASWB) stated. However, most states that do license social workers at the baccalaureate level require applicants to earn a passing score on a licensing exam. The most commonly used test is the ASWB Bachelor's Social Work Licensing Examination.
The content on the Bachelor's Social Work Licensing Examination encompasses four areas: human development, diversity and behavior in the environment; assessment; interventions with clients/client systems; and professional relationships, values and ethics.
Master's-Level Social Worker Credentials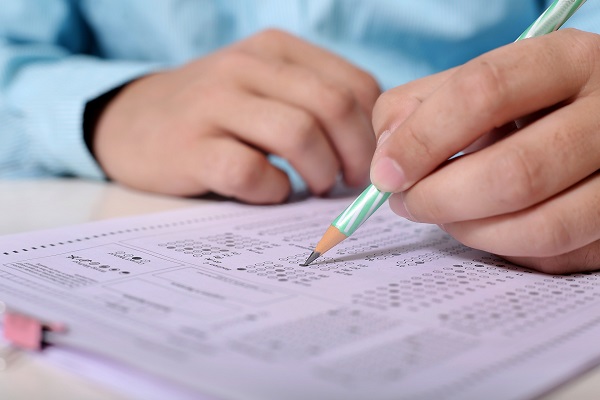 IMAGE SOURCE: Pixabay, public domain
At the master's level, the ASWB offers three different types of licensing exams. The Masters Social Work Licensing Examination is the only licensing test you can take without having additional post-graduate experience. The content areas covered on this exam are similar to those found on the Bachelor's Social Work Licensing Examination, but the assessment section also encompasses intervention planning – and, of course, the questions asked within each section require a deeper and more advanced understanding of the topic.
If you have two years of supervised post-graduate experience but it's not in a clinical role, the exam that you are eligible to take is the ASWB's Advanced Generalist Social Work Licensing Examination. Besides covering expanded questions about human development, diversity and behavior in the environment and professional relationships, values and ethics, this test focuses on intervention processes and techniques for use both across systems and with larger systems.
The third graduate-level licensing examination offered by the ASWB is also the most well-known. The Clinical Social Work Licensing Examination is the test that typically leads to the licensed clinical social worker (LCSW) credential. The content areas unique to this exam are the sections on assessment, diagnosis, and treatment planning and psychotherapy, clinical interventions, and case management.
For master's-level social work licensure like the LCSW credential, most states require at least two years of supervised experience, the reported BLS. Some states, like Washington, require up to 4,000 hours of supervised experience over a span of at least three years.
Optional Specialty Certifications for Social Workers
Since 2000, the National Association of Social Workers (NASW) has been awarding specialty certification in the areas of addictions, case management, clinical social work, education, gerontology, health care, hospice and palliative care, military and youth and family. NASW members may also qualify for one of two leadership certifications. While specialty certification from the NASW doesn't take the place of a state license to practice social work, these optional credentials can help you stand out to prospective employers and demonstrate your exceptional level of competency, particularly when you are working to advance your career.
Most NASW specialty certifications require candidates to have an MSW. However, some credentials – like the Certified Social Work Case Manager, Social Worker in Gerontology, Certified Hospice and Palliative Care Social Worker, Certified Children, Youth, and Family Social Worker and Military Service Members, Veterans, and Their Families Social Worker – are available to candidates with a Bachelor of Social Work (BSW) degree. Besides your degree, you need supervised experience in your field, a minimum number of hours of continuing education, an active social work license from the state in which you practice.
The difference between a license and a certification in social work is that licenses are generally awarded by a government agency, like the state government, while certification is more commonly (though not always) awarded through a professional organization.
Additional Resources
Can I Have a Private Practice as a Social Worker?
What Degree Do People With a Job in Clinical Social Work Have?