A Master of Business Administration (MBA) could be your ticket to a major career boost. With this graduate degree, you could earn a promotion and secure a higher salary. However, getting into an MBA program, especially at a top business school, isn't easy, Fortune reported.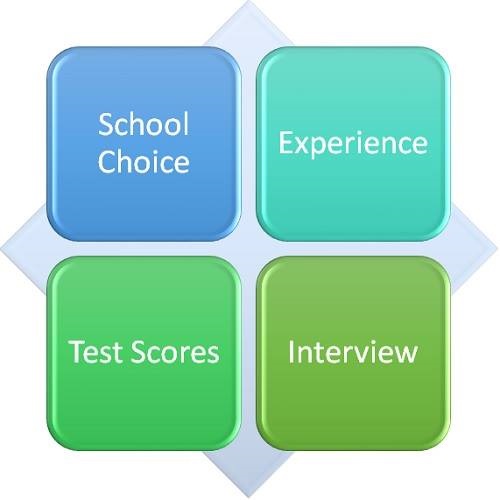 Choose Your Schools Wisely
Some students think that applying to more business schools improves their odds of getting accepted. While you don't want to put all of your hopes in a single school, you also want to avoid overextending yourself in your MBA applications. Completing your application for an MBA program takes time. If you try to divide your efforts among too many schools, you may end up sabotaging yourself. Writing a mediocre essay won't impress admissions officers. Trying to use the same generic resumé for every program, instead of tailoring your resumé to play up the attributes that make you a perfect fit for an individual school, is a common mistake that could keep you from getting into your first-choice schools.
How many schools should you apply to as an MBA student? Experts recommend applying to no more than three business schools. Rather than going purely by reputation or price, pay attention to the important but intangible factor of "cultural fit," Fortune reported.
You Need Experience
MBA programs are meant for established business professionals, not recent college graduates. You certainly don't have to be promoted to a senior-level role before you pursue your MBA. However, you should have enough relevant work experience to draw from that the graduate-level coursework you take for the degree will resonate with you in more than an abstract way.
If you're wondering just how much experience you will need, it depends on your college and your individual circumstances. Most business schools set a minimum requirement of two years of full-time work experience, but that doesn't mean that you're guaranteed to get in with two years of work history. In fact, the average amount of experience for accepted MBA students is as high as five years, seven years or, in the case of executive MBA programs, up to 14 years.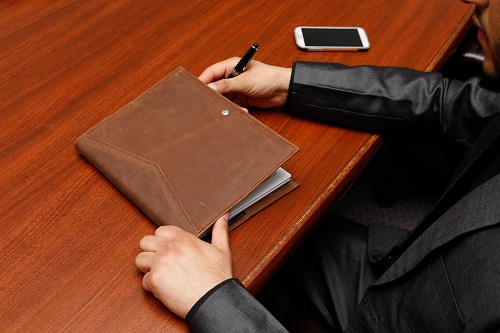 IMAGE SOURCE: Pixabay, public domain
Quantity of work experience isn't the only factor MBA admissions committees are looking for in applications. They're just as concerned with quality of experience. In particular, MBA admissions committees often give preference to applicants whose work experience shows a breadth of job responsibilities, including leadership duties, and who can prove the value of their efforts with numerical results, according to Fortune.
While working in settings like a military branch or a nonprofit, MBA students without business experience have done many of the same duties, including managing individuals, projects and supply chains, as their peers in conventional business environments.
Test Scores Matter
Most MBA programs require some form of standardized test results to go along with your application. The Graduate Management Admissions Test, or GMAT, has historically been the norm for MBA applicants due to its emphasis on management. However, many business schools are starting to accept Graduate Record Examination (GRE) scores in place of GMAT scores.
While comparable, the GMAT and GRE evaluations are not identical in terms of the subject matter they test. The GMAT emphasizes analytical and quantitative skills more than the GRE does, which often makes it a more compelling choice for MBA programs that emphasize finance and similarly quantitative programs. Because the GRE involves more critical thinking and creative and verbal reasoning, this test may be more appealing if the program you are applying for is an MBA program with a concentration in marketing or advertising.
What score are you aiming to get? At top business schools, the average GMAT score for students accepted into the program is in the range of 600 to 780, but some students with a score in the mid- to high-500s may be accepted if their other qualifications are impressive.
The Interview Is a Big Deal
If your application is strong enough to get to the next level of admissions, you will need to interview for a spot in business school, just as you would for a competitive job role. It is important that you prepare for and approach your MBA interview seriously if you want to get into your top school. Be ready to answer a wide array of MBA interview questions about topics ranging from your work experience to your goals and your reasons for pursuing your MBA.
Even before you get to the interview stage, the essay part of your application has to wow the admissions committee – otherwise, you're unlikely to get an interview at all. Have someone you trust – preferably, a business school graduate – review your essay if possible.
Additional Resources
What Should You Know When Interviewing for Acceptance Into an MBA Program?
What Classes Will I Have to Take for an MBA?
What Is the Demand for an MBA?
What Kind of Job Can You Get With an MBA?
What Should You Know When You Interview for a Job With an MBA?