oth teachers and school counselors make a difference in the lives of the children they work with, but they inspire and help those students in different ways. If you're trying to decide between an education degree and a school counseling degree, consider the factors that separate these two programs, such as the degree levels at which they are offered, the curricula and job responsibilities. Both degree programs offer plenty of job satisfaction for candidates who enjoy working with young people and helping others.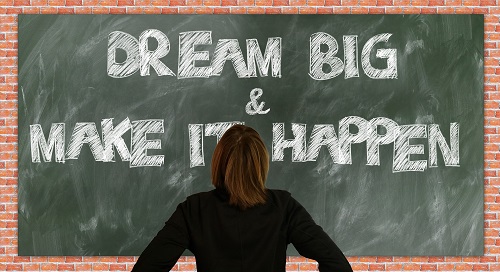 IMAGE SOURCE: Pixabay, public domain
Degree Levels
Education degrees are offered at all levels, from associate's and bachelor's degrees through master's degrees and doctorates. Generally, an associate degree in education prepares students for a career as a teacher assistant, not a licensed teacher. A bachelor's degree is the typical education required to attain your teaching license or certification and become a teacher, according to the United States Bureau of Labor Statistics (BLS). Master's degrees in education can help a teacher develop advanced skills in the classroom, move into administrative and leadership roles or transition into other roles like instructional coordinator. Doctorate degrees in education often emphasize research and policymaking and usually prepare students for high-level leadership roles such as superintendent, director of curriculum or chief learning officer.
Students typically will not find school counseling degrees offered at such a wide array of degree levels. A master's degree is required to work as a school counselor, the BLS reported, and as a result, most colleges don't offer an undergraduate program in this field of study. Instead, aspiring school counselors often earn their undergraduate degrees in psychology, counseling or education. Since some states require school counselors to work as teachers first, the BLS reported, it is important to consult your state guidelines before choosing a major.
Many, though not all, school counseling programs are education programs. While the American School Counselor Association recognizes Master of Arts in School Counseling and Master of Science in School Counseling programs, it also recognizes Master of Education in School Counseling (M.Ed.) and even the post-master's Educational Specialist (Ed.S.) degree in School Counseling.
Aspiring teachers who possess a bachelor's degree in a different field of study can pursue a master's degree program in teaching to help them qualify for an alternate route teacher's license.
Curriculum Differences
Students of education and school counseling degree programs complete different sets of coursework. An undergraduate education major will learn classroom management strategies, literacy and learning methods and learning assessment methods appropriate for their intended grade level. A concentration or second major in a content area may also be required, according to the BLS. Typically, aspiring teachers complete a semester-long student teaching experience in which they work full-time or near-full-time in a classroom setting. Teachers who pursue a master's degree in education study many similar subjects at the advanced level of a graduate degree program.
For aspiring school counselors, graduate-level coursework focuses instead on the skills needed to counsel students. Studies in counseling practices for individuals and groups, collaborating with parents and school and community organizations, developing counseling programs and improving academic development are common, the BLS reported.
Like college students who aspire to teach, those in school counseling programs usually must complete an internship that allows them to gain supervised experience in the school counseling environment.
Job Duties
It isn't just the overarching job goals that differ between educators and school counselors but also the day-to-day routines. Teachers spend most of their workday in the classroom, surrounded students, while school counselors work in an office and often perform administrative tasks.
While teachers may certainly help individual students who are struggling academically or socially, their primary job responsibility remains educating the class as a whole, and particularly, covering the required course materials and curriculum. School counselors, on the other hand, focus on assisting individual students. While school counselors at all grade levels help students cultivate desirable academic and social skills and find ways to improve weaknesses in these areas, counselors working with older students also help with career planning and college selection and applications.
School counselors need a graduate degree, but they may not get a pay raise. The BLS lists a $56,310 median wage for school counselors, compared to $60,320 for high school teachers, $58,600 for middle school teachers and $58,230 for elementary school teachers.
Related Resources
How Do I Prepare for a School Counseling Degree While in High School?
What Is the Difference Between a School Counseling Degree and a School Psychology Degree?