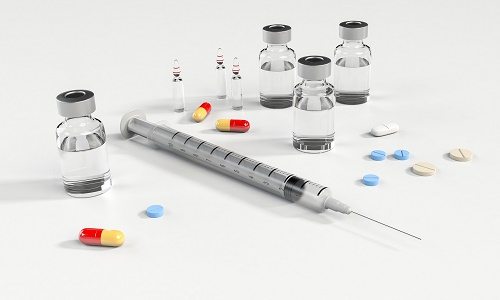 IMAGE SOURCE: Pixabay, public domain
According to the 2016 National Survey on Drug Use and Health (NSDUH) report 7.5% of the US population or 20.1 million Americans aged 12 or older had a substance use disorder. Addiction nurses, or substance abuse nurses, as they are sometimes referred to as, are registered nurses (RNs) who help treat patients that are struggling with addictions to alcohol, drugs, and other substances. To begin your path towards becoming an addiction nurses, you will need the credentials and experience of an RN. Also, you'll have to work towards getting your Certified Addiction Registered Nurse (CARN) certification. Then you can prepare yourself for the life-changing work as an addiction nurse.
An Advanced Degree in Nursing
For RNs to pursue a career as addiction nurses, they need to show their commitment towards helping those with substance abuse issues. To show this commitment, RNs looking to become addiction nurses need to have at least 2,000 hours of experience in the substance abuse medical sector and continue their education with 30 hours of college studies focusing on addictions. Therefore, you might want to look towards earning an advanced nursing degree.
For RNs looking to become an advanced practice registered nurse (APRN), the degree they should look for is the Master of Science in Nursing (MSN) degree, according to the United States Bureau of Labor Statistics (BLS), or even a Masters of Arts in Addiction Studies. Other options for degree advancement would be with a Ph.D. in Nursing or a Doctor of Nursing Practice (DNP) degree program. These options might seem promising, especially since the American Association of Colleges of Nursing (AACN) is proposing that APRNs be required to attain a doctoral degree rather than a master's degree. Though the MSN degree still remains popular today, that degree may be phased out, with schools switching over their programs to match what the AACN is proposing.
Pursing an advance degree in nursing will allow you to get a more in-depth education on addictions. These advanced courses could give you more insight into the impact addictions have on families, how to plan treatment for patients and even on how to prevent addictions in the first place. Since you need 30 additional hours of continuing education to take the CARN exam, advancing your degree could be open up more opportunities while fulfilling that requirement.
It is predicted that addiction counseling will have a 31 percent growth outlook by 2022.
An American Nursing Certification Board Certification
Once you have completed your additional hours of continuing education, your next step to career advancement is to take a professional exam and earn an American Nursing Certification Board certification. There are two options available to students, which are the CARN exam or the Certified Addiction Registered Nurse – Advance Practice (CARN-AP) exam. The CARN exam is for RNs who have at least one year, 2000 hours, of RN experience related to addictions, while the CARN-AP is for RNs who have a Master's Degree in Nursing and 500 hours of supervised clinical practice working with addictions. These hours can be completed while in a master's program. Either of these certificates allows an RN to become an addiction nurse.
Whether you hold the CARN or the CARN-AP, you will need to be recertified every four years.
The Work of an Addiction Nurse
Addiction nurses use their knowledge of addictions, specifically the physical and mental issues related to substance abuse, to help patients. They need to be aware of the possible physical effects of withdrawal, such as nausea or tremors, as well as the emotional effects, such as anxiety or depression. Addiction nurses need to work with patients to see what causes episodes of substance abuse and how to respond in healthier ways.
Regulating and monitoring their patients' treatments during the rehabilitation process while keeping the patient calm and willing to continue going though rehab are other duties an addiction nurse may need to perform. This may require the addiction nurse to reach out to and work with families of the patient. Addiction nurses also try to help prevent addictions from starting and try to educate young people on the dangers of drugs, alcohol and other substances.
While addiction nurses typically work in rehabilitation clinics, there are other locations they might choose to work in. These include private practices and the psychiatric wards in hospitals.
Helping people can be both emotionally and financially rewarding, with a salary of around $70,000, according to the BLS.