The Master of Business Administration (MBA) degree is a popular choice for established business professionals aiming to improve their career prospects. Some MBA students want to enhance their resumé to help them move up into higher-level leadership roles. Other students are looking to build the skills they need to make career shifts, and still others are calculating the financial return on their investment in their own careers. As you explore your education options, you might wonder what exactly you can expect when you enroll in an MBA program. While all of your coursework will be graduate-level, some classes will be broader in scope, while others are specialized in an area of emphasis that you choose.
Core Curriculum in an MBA Program
If your bachelor's degree was in business administration, then you most likely completed core business coursework as an undergraduate student. As a grad student, you still have to take core studies in a breadth of different business fields, but these courses will be at the more challenging graduate level. Required classes in your MBA business core might include leadership strategy and skill development, marketing management, advanced or managerial economics, managerial statistics and analysis, management communication, advanced or accelerated financial or managerial accounting, advanced corporate finance and operations strategy. The advanced courses you take as a graduate student build on what you learned as an undergraduate.
In some MBA programs, your core business classes are set in stone, down to the precise titles of the courses. In others, you have more flexibility. You might have to take some specific required courses but get to choose options off of a list to meet other distribution requirements. Neither option is necessarily better, but the distinction is one reason why students need to look carefully at the curriculum of each MBA program they are considering, so that they can choose the program which best matches their goals, skills and career plans.
If you earned your bachelor's degree in a discipline other than business or fear that your memory of certain undergraduate business topics is rusty, you might be able to complete a fast-paced pre-MBA boot camp to get your skills and foundational knowledge up to speed.
MBA Specialization Courses
There's no question that studying business at the graduate level is valuable. Your core courses give you a deeper understanding of the field of business as a whole. However, many MBA students go back to school because they are interested in developing advanced, specialized skills, either in an area of business in which they already work but want to develop expertise or an area they wish to break into in their careers. To do that, students need to focus their education, often through declaring a concentration or specialization within their MBA program.
The list of possible MBA concentrations is far longer than you might think, with some areas of emphasis being fairly broad and others very niche. Popular MBA concentrations include finance, human resources, supply chain management and project management, among many others. The concentration you choose will have a big influence on the classes you have to take to earn your MBA. For example, MBA students who specialize in corporate finance might take graduate-level classes in financial investments, financial reporting, business mergers and acquisitions, corporate financial policy and corporate valuation. In a marketing and advertising management MBA concentration, your coursework might instead revolve around subjects such as the modern advertising industry, digital marketing, marketing research, buyer behavior and advanced marketing strategy.
Today's business employers are increasingly expecting MBA graduates to have a concentration, according to U.S. News & World Report – perhaps because they're seeking students with more specialized skills than in years past.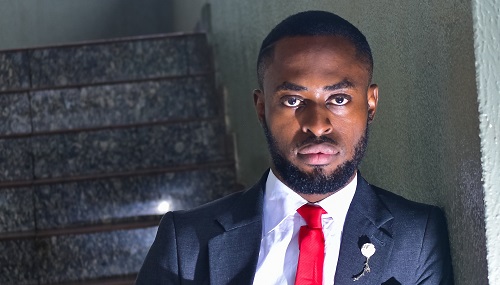 IMAGE SOURCE: Pixabay, public domain
Is an MBA Worth It?
As you can see from examining the curriculum, earning your MBA is a big undertaking. As a shrewd business professional, you're probably asking yourself whether the investment is worthwhile. While the answer certainly depends on the individual, many business professionals find that advancing their education opens up new promotions and career opportunities and improves earning potential.
One reason the MBA is such a consistently popular degree is because an advanced degree can offer many benefits for business professionals, even if their occupation does not generally require a degree. Numerous business occupations, including logistician, market research analysts, marketing specialists, financial services sales agents, marketing managers and financial managers, see a large wage premium, or pay increase, when they earn a master's degree, according to the United States Bureau of Labor Statistics. That salary boost can be as high as $20,000, $30,000 or even $80,000 per year, making it a reasonable belief that a master's degree in the right field will quickly pay for itself through your increased earnings.
MBA curricula vary not only in content but also in length. Some MBA programs require as many as 60 or more credits. At the other extreme, there are business schools that require just 15.5 credits for an MBA.
Additional Resources
Is There Any Math Required for an MBA?
How Long Does It Take to Get an MBA?
What Is the Salary Potential for Someone With an MBA?
What Kind of Job Can You Get With an MBA?