Engineering and other STEM (science, technology, engineering and mathematics) programs are popular majors to pursue, for good reason. There are many advantages to becoming an engineer, and a bachelor's degree in engineering is the required education for this career path. Earning a degree in engineering can reward you with plentiful job prospects, lucrative salary wages, the opportunity to make a real difference and the chance to become a leader.
Growing Career Opportunities
You don't want to spend four or more years preparing for a career only to find that there are no jobs available. Fortunately, the field of engineering is growing so fast that it will add nearly 140,000 new jobs over a decade, according to the United States Bureau of Labor Statistics (BLS). Generally, the largest engineering occupations are also seeing the biggest increases in total job opportunities. Jobs for civil engineers are expected to increase by 32,200. Mechanical engineering will see gains of 25,300 and industrial engineering, 25,100.
The discipline of engineering seeing the highest rates of growth is petroleum engineering, a comparably small but highly paid occupation that employs 33,700 Americans. The BLS expects the number of petroleum engineers to rise by 15 percent over a decade, increasing jobs by 5,100. Marine engineer is another small but growing occupation, where a 12 percent growth rate should increase jobs from 8,200 to 9,200.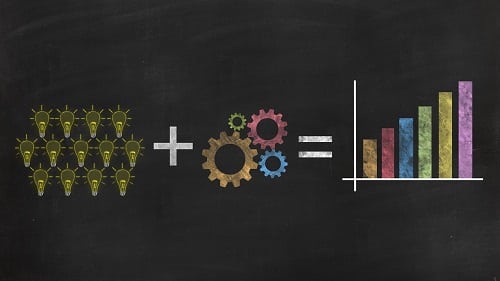 IMAGE SOURCE: Pixabay, public domain
Engineers have historically seen a lower than average unemployment rate, even during tough economic times, according to U.S. News & World Report. While the best engineering jobs certainly are competitive, data shows that not enough engineers are graduating to meet the need for these skilled professionals in the United States.
Engineers find work in all kinds of fields, from energy and the environment to health and biomedical systems and from information and security to nanotechnologies.
High Earning Potential
Money isn't everything, but earning a living is a worthwhile goal of getting an education. Engineers as a whole have a well-deserved reputation for making good wages, with a median salary of $92,220, according to the BLS. This figure is for engineers at all levels of experience, not only new graduates, so you may not be making a near-six-figure salary just starting out. However, starting salaries for engineers also tend to be high. The median entry-level salary for computer hardware engineers is $72,030 per year, while new software developers earn $70,477 and new materials engineers earn $68,358.
The highest earning engineering occupation is petroleum engineer, with a median wage of $132,280. In the most lucrative industry for this occupation, management of companies and enterprises, the median wage is $167,950, according to the BLS. Other engineering disciplines with a six-figure median salary include computer hardware engineering, aerospace engineering and nuclear engineering.
The highest paying industries for engineers vary from one discipline to another. Scientific research and development and specialized, technical manufacturing are often among the most profitable fields of employment.
A Chance to Change the World
The most successful engineers don't choose the profession based on the job outlook or income potential but rather on their strengths and aspirations. Engineers are professional problem-solvers with a natural thirst for knowledge. They enjoy learning the theory of mathematics and science because it appeals to their natural intellectual curiosity, but it's the opportunity to apply these concepts to design and innovate that appeals to their creative sides.
The work that engineers do affects every aspect of the world around us. Engineers are responsible for the roads and transportation systems we use to get around, the technology we use every day and even the food we eat. Today's engineering students will have the opportunity to change the world in many ways. A student majoring in civil engineering might go on to develop more efficient and sustainable systems for producing clean drinking water. Earning a degree in biomedical science might equip you with the skills to develop a life-saving new technology for the health care industry.
The industries that employ the most engineers are manufacturing, engineering services, government entities and scientific research and development.
Cultivate Leadership Skills
If you're a natural leader, pursuing a career in engineering will give you the opportunity to develop your management skills and advance to roles supervising projects and people. In fact, there are whole master's degree programs dedicated to the study of engineering management.
Engineering managers direct and coordinate engineering activities, from creating the plans for the development of a new product to overseeing the building activities at a construction site, according to the BLS. Both engineering and business skills are important for engineering managers, who need to understand the processes and practices of engineering but also the logistics of hiring and training staff and making and sticking to budgets.
The median salary for all engineering managers is $137,720, but leaders in the industry of scientific research and development services have a median wage of $159,400.
Related Resources:
Top 10 Highest Paying Engineering Careers
Which Degree Is Best for a Software Engineer?