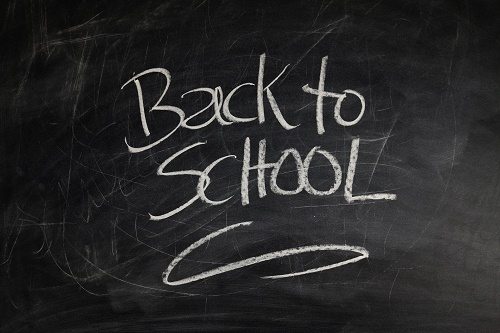 IMAGE SOURCE: Pixabay, public domain
If you're looking to improve your career in the field of education, then earning a master's degree in teaching could be just the way to do it. Today many highly-rated institutions offer a range of master's degree programs in the education discipline. The top graduate degree programs for teaching won't just award you another qualification to add to your résumé. They will equip you with the skills and knowledge you need to attain certification, advance into a new role, increase your earning potential and even become a more effective educator.
DegreeQuery.com is an advertising-supported site. Featured or trusted partner programs and all school search, finder, or match results are for schools that compensate us. This compensation does not influence our school rankings, resource guides, or other editorially-independent information published on this site.
Meet Teaching License Requirements
In most states, you only need a bachelor's degree to get the teaching certification necessary to work as an educator in a public school. However, in some states, you need a master's degree in teaching just to become a teacher, the United States Bureau of Labor Statistics (BLS) reported. Aspiring educators should find out their state's licensing or certification requirements, because they may find that a graduate education isn't optional for their career path.
Move Into a New Role in Education
For a number of jobs, a earning a graduate degree in some branch of education is beneficial – if not an absolute requirement. Have you always dreamed about helping children with disabilities by teaching in a special education classroom? What about assisting students as a school counselor? How about leading the entire school as the principal?
Having a master's degree in education can help you advance into new opportunities. For example, with a master's in school counseling, you can move from the traditional classroom into a school counselor role. A graduate degree in curriculum and instruction can help you land a job as an instructional coordinator. If you want to become the principal, you'll need to study education administration. In some states, aspiring special education teachers must earn a master's degree to attain full certification, the BLS reported.
Earn a Higher Salary
Even though you didn't set out to become a teacher for the money, the opportunity to earn a little more is certainly a benefit. Historically, teachers with a graduate degree have earned thousands of dollars more each year than teachers without one.
This additional pay is often referred to as the "master's bump." It ranges from $3,000 to $10,000 per year, the independent Center for American Progress policy institute reported.
Be a Better Educator
Can a graduate education make you a better teacher? Research suggests that it's a definite possibility. Every year, National Assessment of Educational Progress collects data on how students score on standardized math and reading tests. For more than a decade, their findings have shown that the students whose teachers have master's degrees perform better than students whose teachers have only bachelor's degrees, Education Week reported.
Most master's in teaching degree programs include a strong focus on subjects like educational philosophy, educational technology and teaching methods. Teachers who go on to earn a graduate degree are keeping current on new research in education learning as well as evolving teaching strategies. They're interacting with not only their own professors, but with fellow teachers who may have new insights and practices to share.
A graduate education degree can do a lot of good for your career. Whether your goal is to find a new purpose within the field of education, make more money or simply do your job more effectively, finding the right master's in teaching program could be the answer.