As a current or prospective accounting student, one topic that you are bound to encounter eventually is internship. An internship is an opportunity to gain work experience within your field in a professional setting and for college credit. There are many reasons why students, and accounting students in particular, can benefit from completing an internship during their college education. Whether your school requires an internship for graduation or simply offers it as an option, it's important to know what to expect from an internship, how to get one and how it can help you in your future career.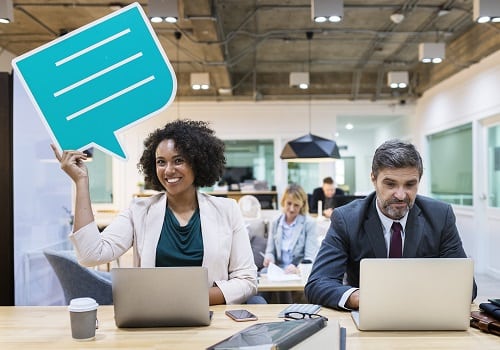 IMAGE SOURCE: Pixabay, public domain
The Value of Internship Experience in Accounting
Some internships are paid, while in others, the college credit you obtain toward graduation is the only payment you receive for your work. However, even unpaid internships can add a great deal of value to your professional network, your resumé and your skills.
Internships for accounting students often take place in public accounting or business firms, the United States Bureau of Labor Statistics (BLS) reported. In a typical accounting internship role, you will be working alongside or under the supervision of a professional accountant and will perform accounting duties beyond the scope of general clerical and bookkeeping responsibilities. By the time you complete your internship experience, you should gain valuable hands-on work experience in the field of accounting that you can draw from not only in your future coursework but also as you interview for your first accounting job out of school and launch your new career.
No matter how great a reputation your business school may have, an internship offers experience that you simply can't get in the classroom. Interning allows you to develop familiarity with a business environment, which is essential for when you leave academia and find yourself working in an office. The on-the-job training you receive as an intern helps you to better understand what a day in the life of an accountant really looks like and figure out what aspects of the field most appeal to you. Working in this setting gives you the opportunity to apply the subject matter you learn in class to real-life situations as well as the guidance to make sure you are applying concepts correctly.
Having an internship – or more than one – on your resumé can help you impress prospective employers, because it shows that you didn't just sit in a classroom and do enough work to get by with a passing grade. Your internship gives you experience to draw from when answering interview questions and, once you get the job, when working on projects as an entry-level accountant. Performing well in an internship capacity can help you garner recommendations from established accounting professionals and could possibly lead to a job offer after graduation.
It's difficult to overstate the importance of an internship on your early networking connections. More than 70 percent of candidates get hired through networking, according to U.S. News & World Report.
Is an Internship Required?
In spite of the advantages, you might wonder if an internship is mandatory. Certainly, students who are already juggling full-time studies and a paying job or a time-consuming sport or other activity may have a hard time justifying spending their time on potentially unpaid work.
Some accounting schools require internships as a condition to graduate. In other accounting degree programs, internships are optional but encouraged. Individual schools also have their own requirements as far as whether internships are part-time or full-time, how much college credit the student can receive and how performance will be evaluated. Depending on your school, you might need to attain a certain number of credits, complete specific courses or meet a minimum GPA requirement before you are eligible to apply for an internship.
If you don't want to take on interning responsibilities alongside your studies, you may have the option to complete your internship during summer or winter terms between semesters you are actively studying.
Finding an Accounting Internship
Many colleges help accounting students find internship opportunities, the BLS reported. This is fortunate, because internships in this field can be competitive. Some accounting schools suggest beginning your internship search six to eight months before you intend to begin your internship. Even if you receive help securing an internship from your school, getting that internship can mean a lot of work. You need to spend the time to write a professional and compelling resumé and cover letter, prepare for interviews and make sure any internship offered to you meets your school's criteria.
Some students look for internships close to home. Others travel far to work with the dream employers or choose internship opportunities that include frequent travel because they enjoy the excitement.
Typically, you can't gain internship credit for your current job, unless you are taking on significant new job duties as part of the internship role with your current employer.
 Additional Resources
How Much Math Is Required for a Degree in Accounting?
What Classes Will I Have to Take for a Degree in Accounting?