We've all seen them on our favorite crime procedurals, cop shows, medical dramas – the wisecracking coroner down in the basement, calmly eating a sandwich while dissecting a body, chuckling at their own clever one-liners. It seems like all you need to be a medical examiner is a strong stomach and a morbid sense of humor.
Well, those qualities are a good start. A medical examiner's main job is figuring out the cause of death when a body comes in, especially if it's a mystery (cue the dramatic music!). If someone dies from an accident, an act of violence, or causes unknown, the medical examiner is probably going to get involved.
But those shows never tell you what it really takes to become a medical examiner. We will. And if you have that strong stomach, morbid sense of humor, and a desire to do some serious schooling, you can be one too.
Education
The qualifications to be a medical examiner vary widely; pretty much every area has its own rules, so you need to find out what your specific region requires. But in general, a medical examiner needs to have a medical degree, usually in some form of pathology (the causes of disease), like forensic pathology (the study of causes of death). Some states or jurisdictions prefer someone with further experience in law.
As an undergraduate, you're going to take a pre-med track all the way – biology, chemistry, organic chemistry, math, and everything else that prepares you to work with human medicine. Of course, you'll be working with dead people, so some courses in criminology and forensics is helpful too.
You're probably not going to check the want ads to find a job as a coroner. In most places, the job is a political appointment, so make friends with some ambitious people. It can't hurt to be friends with the mayor.
Coursework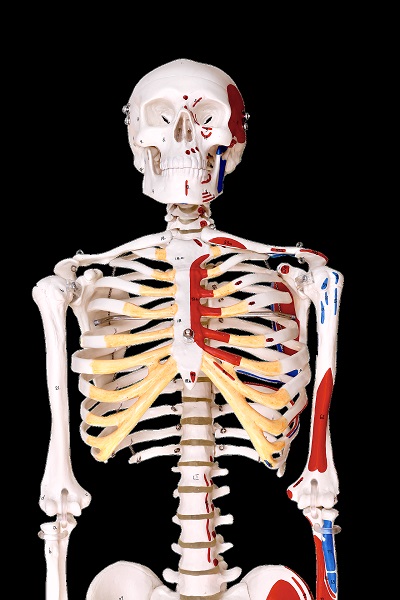 IMAGE SOURCE: Pixabay, public domain
Besides the basic pre-med track, there are a lot of courses specific to the goal that you will need to take. Courses like anatomy (for autopsies), immunology and pathology (for diagnosing those unexplained deaths), medical technology (cool gear in the morgue), and, as suggested above, some courses in criminology and law, since your word can help send someone to prison.
All medical programs are going to require clinical rotations, and since everybody dies, from lots of different causes, you'll train in lots of different departments:
surgery and autopsy
pediatrics and geriatrics
toxicology
radiology
neurology
After clinical residency, it may help a prospective medical examiner to get certified. Different organizations, such as the American Board of Pathology, offer specialty credentials that help set graduates apart. There is, of course, an exam, and certified medical examiners usually have to keep up their credentials with further education or seminars.
Not surprisingly, a medical examiner has to be licensed in whatever state he or she wants to work in. According to the American Academy of Forensic Sciences, licensing always requires passing an exam – the United States Medical Licensing Examination, for instance.
Outlook
Look, let's face it – everybody dies. Medical examiner isn't a job that's exactly going to go away.
There a many places to work, including crime scene investigation, labs, and, of course, the morgue. Medical examiners work for governments at every level, hospitals, police departments, universities, and even as independent consultants. The Disaster Mortuary Operations Response Team (DMORT), for instance, works under the Federal Emergency Management Association (FEMA), assessing deaths in natural disasters.
Not a pretty job, but somebody has to do it. Really. And it could be you.