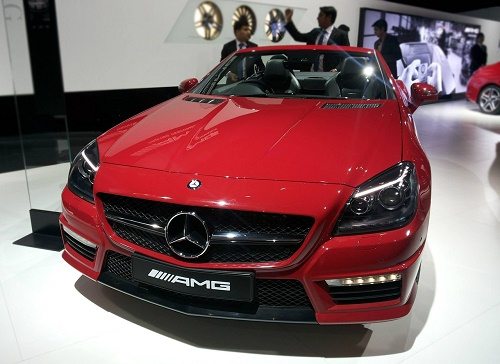 IMAGE SOURCE: Pixabay, public domain.
Overview
Have you ever wondered who comes up with the look, layout and functionality of consumer products like cars and home appliances? That professional is called an industrial designer. This rewarding role requires the right combination of design skills, business know-how and engineering principles.
An industrial designer doesn't choose the design of a product for art's sake. While this professional does consider the aesthetics, his or her first concern is how the consumer will use the product. Industrial designers also need to weigh factors like the production cost, the purpose the product serves and ease of use. These considerations drive decisions about the materials the company will use to manufacture the item
When designing an item, an industrial designer uses several methods. First, he or she creates two-dimensional visualizations of what the product will look like. An industrial designer may sketch the item by hand or use computer software to create two-dimensional renderings. Later, the industrial designer will move on to three-dimensional designs of the product, like virtual models on the computer or physical prototypes. The industrial designer analyzes and examines these representations of the product to decide if the item is safe, practical to use and aesthetically appealing.
Education
To get started in a career as an industrial designer, you will need a bachelor's degree. Some colleges offer degrees in industrial design specifically. These degree programs typically include a combination of valuable courses, including manufacturing methods, business and industrial materials and processes, the United States Bureau of Labor Statistics (BLS) reported.
Other industrial designers get their start studying engineering or architecture. While it's necessary for industrial designers to understand the mechanical and engineering principles and processes that affect product production, it's also important that an aspiring industrial designer take courses that help develop design skills. Industrial designers need to study art, particularly drawing, as well as computer-based design courses. Computer-aided design and drafting (CADD) and three-dimensional modeling are two of the most important subjects for an industrial designer, according to the BLS. During their academic career, students in industrial design degree programs begin building their professional portfolios. They may incorporate the best work that they complete during internships and school projects.
Industrial designers who choose to earn a graduate degree often decide to pursue a Master of Business Administration (MBA) degree.
Employment
Industrial designers earn a median salary of $67,130 per year, the BLS reported. The highest paid industrial designers work in the architecture and engineering industries, while the lowest paid work in wholesale trade or manufacturing. The BLS predicts job opportunities for this occupation to increase by just two percent over a decade. This occupation is experiencing slower than average growth compared to the seven percent growth expected across all occupations, which means competition for jobs could be fierce. Industrial designers who cultivate a background in both computer-aided industrial design (CAID) and two- and three-dimensional computer-aided design (CAD) may have the best job prospects, according to the BLS.
Conclusion
If you have a combination of artistic flair, mechanical skills and problem-solving capabilities, industrial designer is a great creative career that won't require you to be a starving artist. You can make well above the median salary for all occupations with just a bachelor's degree, a strong portfolio and your own design skills.