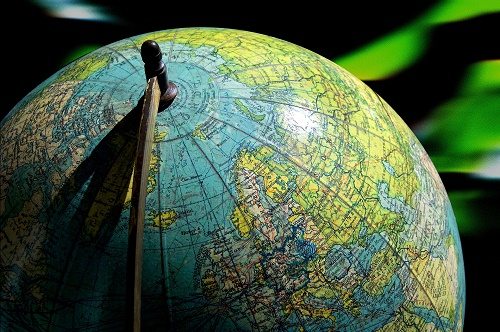 IMAGE SOURCE: Pixabay, public domain.
Studying abroad isn't just for undergraduates. Students pursuing a master's degree can often benefit from taking an educational journey to a foreign country. Whether your inclination to study abroad stems from a desire to learn more about global business or tourism, to take advantage of the best research opportunities or simply to expand your own horizons through travel, the experience can enhance your life in a number of ways.
Getting a Global Business Perspective
With businesses increasingly expanding, there's a real need in management and administration roles for candidates who understand the business world on an international scale. In fact, some graduate programs focus specifically on global business, so it's no surprise that these programs often permit – or even require – students to gain hands-on experience working on the other side of the globe.
Exploring International Tourism Practices
If you want to work in the hospitality or tourism industry, traveling the world can help you learn about the different cultures you future guests will belong to. A trek across the globe can help put you in the shoes of the guests you will soon have to impress. Further, visiting a faraway country for an academic purpose can help you gain hands-on experience working in some of the busiest tourism areas in the world. You will have the opportunity to see what works – and what doesn't work – when it comes to managing the logistics of a world-renowned hotel, restaurant or attraction.
Attaining Sought-After Research Opportunities
Another reason you might choose to study abroad is for research purposes. It's not unusual for graduate programs to allow students the freedom to integrate foreign research experiences into their pursuit of a master's degree, according to the United States Department of Education. A study abroad experience may give you the opportunity to use the considerable resources, like research equipment, available at a college or university far from home. This path could allow you to meet and network with instructors who are the leading experts in their fields – even if they live and work on the other side of the world.
Achieving Personal Growth
Even if your intended career doesn't specifically require a global perspective or research experience, a study abroad opportunity can enhance not just your future career, but your life. Traveling can teach you a lot about the world around you and about cultures – not just others, but your own. By studying abroad as you earn your master's degree, you can learn more about what it's like to live in other cultures, meet new people, try new experiences and make great memories.
What Graduate Students Should Know About Studying Abroad
Before you decide whether or not to study abroad, consider the facts. At many schools, a study abroad experience is affordable. Your semester in a foreign country might cost no more than a semester of study at your own college campus or online.
You should also know that you can study abroad even if it means traveling to a country where you don't know the language. Many graduate students believe that they can only study abroad if they are fluent in another language, but that's not true, according to U.S. News & World Report. Many schools offer English-language courses even if they're located in non-English-speaking countries.
Of course, learning a second language is an excellent choice for personal and career growth. However, not being fluent doesn't have to stop graduate students from enjoying the many benefits of studying abroad while pursuing a master's degree.