Urology is one of the highest-paying medical specialties, yet it's not a branch of medicine most patients think of right away. In fact, there aren't that many urologists in practice. Of the 756,800 physicians that the Bureau of Labor Statistics reported working across the United States in 2018, just 12,660 were practicing urologists, according to the American Urological Association. In fact, there's such a shortage of urologists that 72 percent of counties in the U.S. have either no urologists or one lone urologist practicing, Harvard Medical School reported. Despite these figures, the types of medical problems a urologist treats are common. They include issues in the male reproductive system, numerous general conditions of the urinary system and cancer in the organs of the urinary system.
Medical Conditions in the Male Reproductive System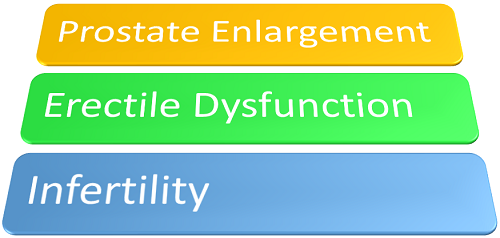 One of the major areas of emphasis in the medical specialty of urology is the male reproductive system. The structure, function and disease of male organs, including the prostate, the testicles and the penis, fall under the specialty of urology. Among the more common issues involving the reproductive system that may bring a man to the urologist's office include prostate gland enlargement, sexual dysfunction, and male infertility.
Prostate enlargement, a condition that is common among aging men, is usually benign but may interfere with quality of life. Urologists can distinguish benign prostate enlargement from prostate cancer. A urologist treats an enlarged prostate by guiding the patient in making strategic lifestyle changes, prescribing medications that alter hormone levels or relax muscles or performing surgery. Treating an enlarged prostate isn't necessarily focused on reducing the size of the prostate, but instead on improving symptoms that interfere with a man's life. Erectile dysfunction and other forms of sexual dysfunction in men can have numerous causes. There are also numerous interventions that can help, including lifestyle changes, medications and implants. Men who are struggling with infertility may also see a urologist to understand why they are having trouble conceiving a baby and whether medications or surgery may help them father a child biologically.
Urologists specialize in treating the male reproductive system, but they don't treat men exclusively. In fact, there are pediatric urologists who treat urinary system issues in children and urologists who treat urinary problems, including bladder prolapse, in women.
General Problems With the Urinary System
The other main area of focus for a urologist is the urinary system. Men, women and even children can suffer from issues in the urinary tract and its organs. Urologists handle many different conditions related to the bladder and urinary tract, including bladder infections and issues with bladder control.
Urinary tract infections, or UTIs, are common ailments. They don't always require a trip to a urologist, since primary care doctors are often able to diagnose and treat UTIs with antibiotics. However, persistent UTIs – infections that won't go away or that recur over time – may warrant further examination by a specialist. Sometimes what appears to be a urinary tract infection is actually a more severe or chronic condition, such as the bladder condition interstitial cystitis — but it takes a specialist in urology to make this diagnosis. Another common issue is kidney stones, solid stones that form within the kidneys and must be passed out of the body. Passing a kidney stone may be painful, and large stones may become lodged in the urinary tract and even prevent you from expelling urine. Urologists often treat patients who have recurring kidney stones, the Cleveland Clinic reported.
Although urologists manage kidney stones, they don't specialize in kidney care. Nephrologists are the experts in kidney function and disease, while urologists focus more on the impact of kidney conditions on the urinary tract, Healthline reported.
Cancer of the Bladder, Prostate and Kidney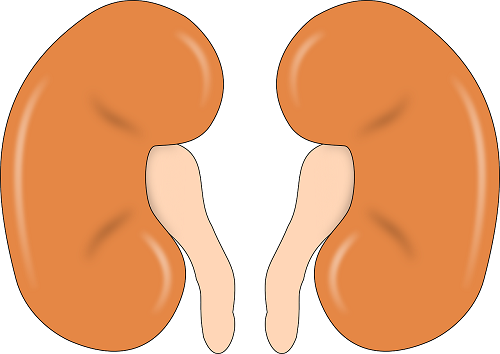 IMAGE SOURCE: Pixabay, public domain
Some urologists manage cancers that develop within the urinary system and the male reproductive system. In the subspecialty of urologic oncology, physicians diagnose and treat conditions like bladder cancer, prostate cancer, testicular cancer and kidney cancer. Combined, these cancers make up close to 20 percent of all cancer cases across the globe, according to Feinberg School of Medicine at Northwestern University. There are different varieties of cancer that can occur within each organ and different treatment options for each type of cancer.
Urologic oncologists work with a team of treatment providers, which can include medical oncologists and radiation oncologists.
Additional Resources