In the field of urology, one of the highest-paying medical specialties, urodynamics plays a crucial role. Urology is the branch of medicine focused on the care of the urinary tract and the male reproductive system. Urodynamics refers to the quality of how well a patient's urinary system stores urine in the bladder and releases it during urination. Testing a patient's urodynamics helps urologists diagnose disorders relating to the bladder, urethra and the other organs of the urinary system. As an aspiring urologist, it's important that you understand the reasons urodynamic testing is performed and the different types of urodynamic tests that are performed.
The Purpose of Urodynamic Testing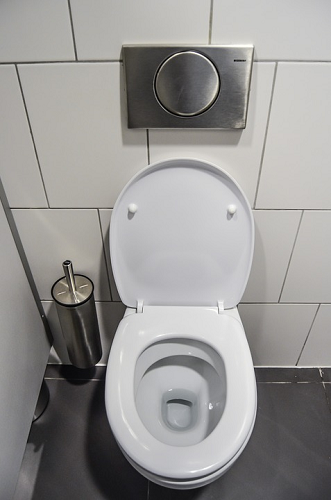 IMAGE SOURCE: Pixabay, public domain
Urodynamic testing is typically performed when a patient encounters issues with normal urination, the National Institute of Diabetes and Digestive and Kidney Diseases reported. Symptoms like painful or frequent urination may prompt a urologist to recommend urodynamics testing. Some patients go for testing because they suffer from sudden urges to urinate or urine leakage, but for others, it is an inability to initiate a urine stream normally or to completely empty the bladder that leads to testing. A patient who presents with persistent or recurring urinary tract infections (UTIs) may also need to undergo urodynamic testing so their urologist can understand if there is an underlying problem that is causing or masquerading as a UTI.
Urodynamic testing is a diagnostic tool that helps urologists determine the cause of a patient's problems with urination so that they may treat these conditions. Treatments for bladder and urinary tract issues can take different forms. Some conditions, especially when mild, can be managed by making lifestyle changes, such as altering the patient's diet to avoid foods that irritate the bladder and performing exercises such as Kegel exercises. Others require medications, nerve stimulation, specialized physical therapy treatments or surgical interventions. First-line treatment of urinary issues usually begins with more conservative methods like lifestyle changes before progressing to invasive methods like surgery. However, urologists need to know which of the different types of urinary issues they are dealing with to successfully develop a treatment plan for their patients.
Although urologists perform both urinary diversion surgeries that redirect the flow of urine and augmentation cystoplasty surgeries that make the bladder larger, surgical treatments for urinary issues are the last resort, the Urology Care Foundation reported.  
Types of Urodynamic Tests
Urodynamics refers to a group of tests, not a single test. In fact, there are more than half a dozen different urodynamic tests patients may undergo, according to the Cleveland Clinic. In a test called uroflowmetry, a patient with a full bladder urinates into a funnel-like device that allows a computer to measure both the speed of the urine stream and the volume of urine produced. Through this test, urologists can determine if a patient's urine flow is being blocked or if weak bladder muscles could be the cause of poor urinary functioning. This is a different kind of test than a pressure-flow study, another urodynamic test that looks at the bladder pressure required to urinate as opposed to the pressure of the urine stream itself.
Other measures of urodynamics also extend beyond the qualities of the urine stream. A cytometric test fills a patient's empty bladder with the use of a catheter that measures pressure to observe the function of a bladder muscle called the detrusor. To understand bladder leakage, doctors also take a measurement called the leak point pressure measurement while performing a cytometric test. Another urodynamic test, called the postvoid residual measurement test, uses ultrasound imaging technology or a catheter to find out if the bladder is emptying completely or not during urination by measuring how much urine (if any) remains in the bladder after the patient finishes urinating.
If there's a possibility that nerve damage or muscular injuries could be playing a part in the patient's abnormal urinary function, electromyography may be used in a patient's urodynamics testing. By applying sensors that track the electrical activity of the pelvic floor muscles and the nerves and muscles in the patient's urinary system, urologists can see how the parts of the urinary system function together. Abnormal results on this test can tell the doctor where the messages that are supposed to tell the nerves and muscles of the urinary system how to operate become garbled. Another high-tech option in urodynamics testing is the group of tests known as video urodynamic tests. These tests use ultrasound or X-ray imaging technology to create pictures and videos that show your bladder function along with digital equipment to measure bladder pressure and urine flow.
Urodynamics testing may cause some slight discomfort, particularly in the moments when catheters are inserted, but these tests are usually not painful. Good urologists use careful technique to minimize discomfort as they place tiny catheters and sensors.
Additional Resources
What Are Some of the Common Conditions a Urologist Treats?