The whirring of gears, sensors that turn a device off or on based on temperature, and the unique curvature on the front of your car all have one thing in common, they were crafted by mechanical engineers.
When you really start to look around, there's very little in our modern lives not affected by mechanical engineering. Take a look through the room you're in. Perhaps you're under a fan. Perhaps your air conditioning or heat just turned on. Perhaps your oven is running. And whatever device you're viewing this on is firing up thousands of tiny lights. This is not to mention the role that mechanical engineering plays in the creation of many other products.


Mechanical engineers are one of the most common — and necessary — engineer types. They work in manufacturing centers, power plants, architecture firms, and consumer goods companies.
While there are many ways to get into engineering fields, a few specific degrees can prepare you for excellence in the field of mechanical engineering. That's what we'll be walking through in this guide: what you can do with a mechanical engineering degree.
Featured Programs
Jump To
Don't see what you're looking for? Be sure to check out some of DegreeQuery's related resources below:
What Mechanical Engineering Degrees Are Available?
Mechanical engineering jobs typically require a bachelor's degree or above. While most colleges and universities have arranged their academic programs around this fact, there are several mechanical engineering-related degrees that may be pursued at the associates level.
Associate degrees in drafting prepare students to work alongside mechanical engineers, architects, and graphic designers to turn design mock ups into detailed technical schematics. While drafting is only one aspect of the engineering process, this integral role (to all types of engineering) can be entered with an associates degree.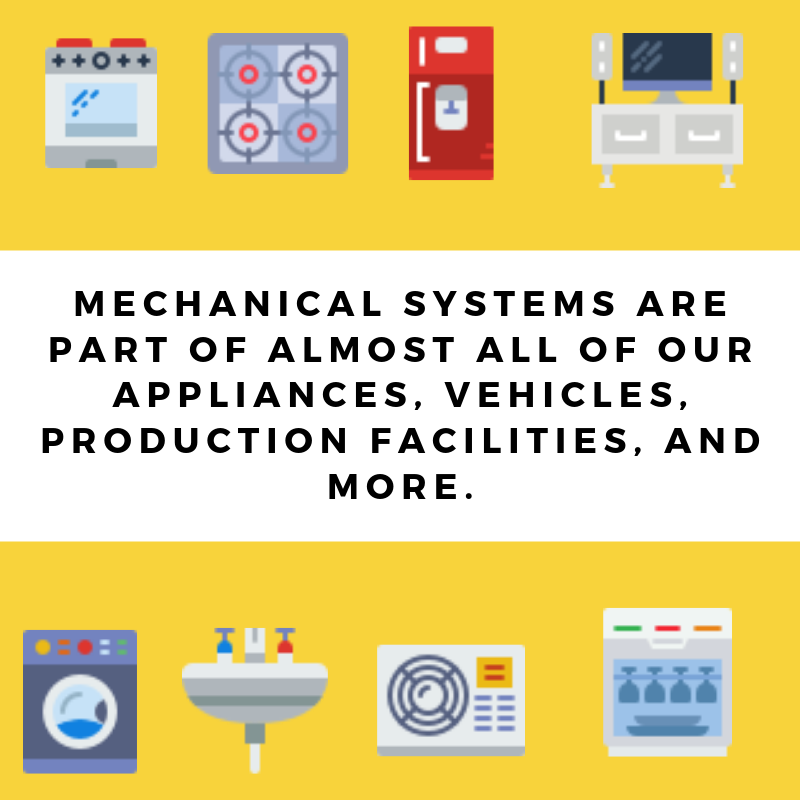 As with most associates degrees, associate degrees in drafting require around 60 credit hours and are traditionally finished in around 2 years. Students work through a variety of general education requirements including courses in the natural sciences, social sciences, math, humanities, and writing.
Once students have worked through their general education requirements, they begin to take more "major" courses. In an associates degree in drafting, the main focus areas are to give graduates an understanding of basic engineering principles as well as hands-on experience with computer aided design (CAD) tools.
Sample coursework within an associates degree in drafting major may include:
Computer Aided Design (CAD)
SolidWorks (a tool that turns 2d sketches into 3d designs)
Graphic Design and Communication
Architectural Design
Design Studio Courses of Special Projects
Other associates-level degrees that can be used for preparation for a bachelor's in mechanical engineering include natural science, information technology, and mathematics disciplines.
The Bachelor's in Mechanical Engineering degree is the traditional entry point to a mechanical engineering career. These rigorous STEM-centered degrees typically require 120 credit hours and are finished within four years. Aside from general education requirements similar to that of associates degrees students typically take some collection of the following engineering courses:
Design and Manufacturing I, II, and III
Behavior of Materials
Solid Mechanics
Controls
Dynamics and Vibrations
Fluid Mechanics
Heat Transfer
Thermodynamics
Electives
As well as more general supporting courses in math and the natural sciences:
Calculus I, II, and III
Intro to Differential Equations
Intro to Programming
Physics I and II
Chemistry I and II
Some bachelor's-level mechanical engineering degrees will have additional requirements including capstone projects as well as potential internships.


At the master's level, students commonly trend towards two degree types related to mechanical engineering. While some students specialize in mechanical engineering specifically, others choose from the wide variety of programs that provide training in the management of engineering teams or business perspective of engineering firms.
The three most common degrees for mechanical engineers are the master's level include:
Master of Science in Mechanical Engineering Degrees
Master of Science in Engineering Management Degrees
And Master of Business Administration with Engineering focus area Degrees
Master of science in mechanical engineering degrees help current or future mechanical engineers to specialize more fully in one area of mechanical engineering. Many programs with this title are professional master's, meaning their primary aim is to help prepare graduates for work within their field. Some programs, however, are research centered, and aimed at preparing students to teach or continue on to pursue a doctoral degree in the field.
Much more so than at the bachelor's level, a master's in mechanical engineering almost always allows students to specialize in one area of the topic. As you may imagine, there are a huge range of specializations within mechanical engineering. Some of the most popular, however, include:
Energy Systems
Heat Transfer
Fluid Mechanics
Automatic Controls
Biomechanical Engineering
MEMS
Manufacturing
Ground Vehicle Systems
Combustion
And others
Typically master's degrees in mechanical engineering range from 35-45 credit hours. This often requires 2-3 years for completion.
For students looking to bridge their current careers in mechanical engineering with management or business courses, there are even more options for graduate-level degrees. Some of the most common include master's in project management, master's in technical management, and master's in engineering management.


While there's a great deal of variety in courses offered in the previously listed degrees, just know that the following options are out there with the right degree choice:
Project management
Agile Development Methodologies
Applied Engineering Management of Biomedical Engineering
Managerial Analytics
Innovation Design
Process Management
Aeronautics-Centered Engineering Management
Within Master's in business administration degrees, a good number provide concentrations either explicitly or implicitly geared towards management in engineering settings.
Master's in business administration degrees are interdisciplinary professional graduate degrees that often provide one of the most well-recognized academic paths up the ladder of management. Many MBAs are heavily geared towards working adult learners. Which can make them a great option for those already working as mechanical engineers.


MBAs typically require a group of core courses meant to expose students to the basics of a range of business disciplines. Many programs then delve deeper into concentration areas. Some of the most common MBA concentrations that may be beneficial to mechanical engineers returning to school include:
Technical Management
Project Management
Innovation
Analytics Management
Agile Methodologies
Aerospace
Logistics
Among others
Finally, doctoral degrees in mechanical engineering typically come in two forms, doctor of philosophy (Ph.D.) programs in mechanical engineering, and doctor of engineering (D.Eng.) programs in mechanical engineering.
While the official designation is different, both Ph.D.'s and D.Eng.'s are equivalent degrees. They are both research doctorates that hold the same central aims.
In mechanical engineering doctoral degrees, students routinely spent 3-6 years (depending on whether or not they have a master's or not) taking graduate coursework as well as developing an original piece of research for their field. This piece of research culminates in a several hundred page document called a dissertation. Dissertations should – in theory – be of enough quality to publish in a peer-reviewed journal in the field of study and provide an original contribution to the field of study. Not all dissertations are published. However, to gain a doctorate you must "defend" your dissertation in front of a panel of experts within your field.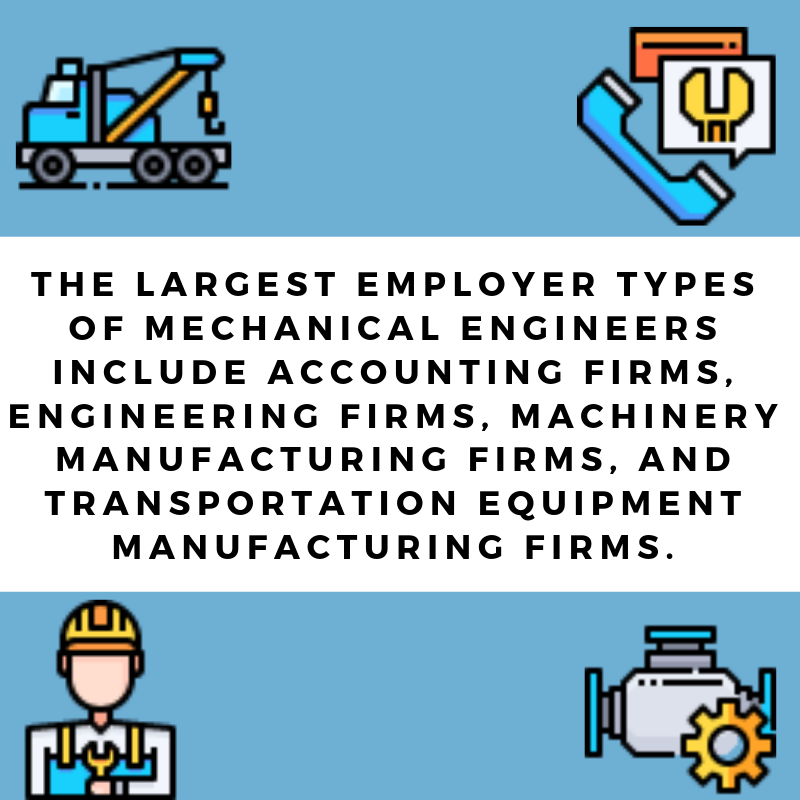 A second primary aim of doctoral engineering programs is to prepare the next generation of higher education educators within the field. In in-person doctoral programs, students often teach undergraduate courses or act as TA's. This provides doctoral candidates with experience teaching and is often done in exchange for free tuition to their program.
As many engineers seeking doctorates are not seeking to move into academia, a number of programs skip a teaching requirement. And some are even available online.
Can I Pursue a Mechanical Engineering Degree Online?
Historically, engineering degrees have been primarily offered in-person. A wide range of natural science courses that present the early core of an engineering degree are lab centered. And graduate degrees often offer collaborative research opportunities.
Today, while many engineering programs are still only offered in person, a growing number are offered online. This includes mechanical engineering degrees at the bachelor's, master's, and doctoral levels.


With this said, students should think long and hard before jumping into an in-person or online program. While many students excel in both scenarios, there are some definite trade-offs from one degree type to the next.
Online degrees are known to require more a "self-starter" mentality. For highly self motivated students, this can be a boon, however. As many online programs can allow students to accelerate their time until degree if they're willing to take a disciplined stance towards their coursework.
While not true for every student, another consideration is that engineering is often viewed as one of the hardest undergraduate majors. The range of natural science, advanced mathematics, and engineering courses can be daunting for many students. And many students require the full range of support services offered by a program to make good progress. While many online programs offer tutoring, meetings with faculty, and research support, on-campus programs typically have more robust student support offerings.
Of course online programs do provide a range of opportunities, particularly for working or non-traditional students. Some benefits of online learning include more flexibility, no need to move or quit your job, lower fees, and — at the end of the day — the same diploma.
How Do I Gain Admission to a Mechanical Engineering Degree Program?
Undergraduate admissions for mechanical engineering degrees are typically the same as any other undergraduate degrees at the same university. While some universities with "open" admission policies do have engineering degrees, most schools require the standard cohort of admissions materials including:
Letters of Recommendation
Standardized Test Scores
Answers to Essay Questions
Your High School Transcripts
And potentially an Interview
Once you've been granted admission into a college or university at the undergraduate level, there are typically no prerequisites nor a second admission process needed to declare a major.
For master's degree in Engineering, programs typically require that students have an engineering degree, though are flexible as to what type of engineering degree this was. Many programs also provide a route for students without a bachelor's degree in engineering to gain admission.
Common prerequisites for admission to a master's in engineering degree without a bachelor's in engineering degree include requirements for coursework in the following:
Thermodynamics
Material Science
Fluid Dynamics
Heat Transfer
Manufacturing
Design of Machines
System Controls
Intro to Design
Essentially, students do not need to have a bachelor's degree in mechanical engineering to enter a master's program. But if they don't have one they are often required to take more of the major coursework for the degree. For students with a degree in another subject, just taking the core courses within the major can be a major time saver.


Additionally, master's programs often require students to submit GRE scores, undergraduate transcripts, letters of recommendations, and a resume. Many master's in engineering degrees will require a minimum GPA for undergraduate coursework in engineering, often a 3.0.
What Can I Do With a Degree in Mechanical Engineering?
First and foremost, mechanical engineering is a professional degree that prepares you to practice as a mechanical engineer. With that said, working as a mechanical engineer can mean many different things. The range of fields in which mechanical engineers work is likely the largest of any type of engineer.
You may find yourself working in a manufacting, or logistics, or power supply, or aerospace sector. Not only are a large percentage of all consumer goods formulated with some work from mechanical engineers, but mechanical engineers are typically the central engineer involved with designing the manufacturing plant for the product.
While there may be many different product or process types you can focus on as a mechanical engineer, the primary components of most mechanical engineer positions are similar. Job descriptions for mechanical engineers include:
Working on multidisciplinary teams as an engineering expert
Assessing the performance of mechanical components within a project
Assessing the viability of timescales, budgets, and project scopes with clients and coworkers
Using computer aided design (CAD) and related design tools
Analyzing and Interpreting data regarding mechanical components
Researching new projects and new developments in the field
Providing advice for mechanically-related component development, upkeep, and honing of products
As we've mentioned a number of times, mechanical engineers are one of the few types of workers that can truly find employment in almost any industry and in almost any location. While this is great, this also means that numbers like growth in job openings or earnings vary.
While the below may or may not be representative depending on where you're seeking work as a mechanical engineer, they're good "ballpark" figures for what you can expert to earn in many mechanical engineering settings.
Earning Percentiles National Average for Mechanical Engineers
10%: $55,000
25%: $68,270
Median: $85,880
75%: $108,580
90%: $133,900
In many industries the above numbers are representative of both how many in-demand skills you have, as well as the number of years of experience you have.
A second very common role for mechanical engineers to take on is that of engineering project manager. Skilled project managers help to lead teams of 3-10 individuals (commonly) and blend leadership abilities, business sense, and technical understanding. Within engineering settings, project managers almost always have some engineering experience. And so coming from the perspective of mechanical engineering is a great boon towards jumping into this first rung of management.
Some of the most common job responsibilities of project managers within engineering settings include:
Establishing project scopes, budgets, and timelines
Ensuring projects remain on target regarding scopes, budgets, and timelines
Track project performance
Facilitate communications between project team members and broader organizational goals
Help with onboarding, hiring and firing (in some circumstances)
Communicating with technical and non-technical stake holders to communicate bilaterally
On average project managers make an average salary of $134,182, though this can range up and down depending on industry, location, and experience.
With all of this said, mechanical engineers typically have a highly honed quantitative intelligence as well as experience with a diverse range of topics that meet at the intersection of physics, chemistry, mechanics, and business. Many roles are open to mechanical engineers throughout their career. But the most common starting place for graduates in this discipline is with the title "mechanical engineer."
Don't see what you're looking for? Be sure to check out some of DegreeQuery's related resources below: