There's a lot that goes into studying rehabilitation counseling, which is among the 50 highest paying master's degrees. Your curriculum in a graduate rehabilitation counseling program will include introductory through advanced studies in the principles and practices of rehabilitation counseling specifically, counseling in general and the effects and components of disabilities and rehabilitation services. Beyond the classroom, expect to complete experience requirements in a practicum and an internship and to reflect on everything you have learned in a capstone course or project.
Introductory Coursework in Rehabilitation Counseling
For most students of rehabilitation counseling, the curriculum begins with a graduate-level course introducing them to the foundations of rehabilitation counseling. A course covering these fundamentals is important because students typically don't have a background in rehabilitation counseling from their undergraduate studies. Many students come to the field from more general majors like psychology, sociology and human services. Even students from more specialized majors, like rehabilitation and disability studies, don't yet have the depth of knowledge of counseling practices that is needed to really delve into the techniques of rehabilitation counseling practice.
Introductory coursework in rehabilitation counseling might provide students' initial exposure to the different types of disabilities, the clients they will work with in their practice and some of the challenges clients face due to disabilities.
Learning About Counseling Concepts and Practice
A lot of your studies in a master's degree in rehabilitation counseling emphasize the broader field of counseling in general. Some of this coursework is more theoretical in nature, such as a Professional and Ethical Orientation to Counseling course, a Foundations of Counseling Theory class and a course that focuses on legal and ethical issues that arise in counseling. Other classes focus on developing practical skills, techniques and applications in counseling. Students learn, for example, the interview skills used in counseling practice, how to assess individual counseling clients, the practices of career counseling and how to use counseling techniques in practice with an individual or a group.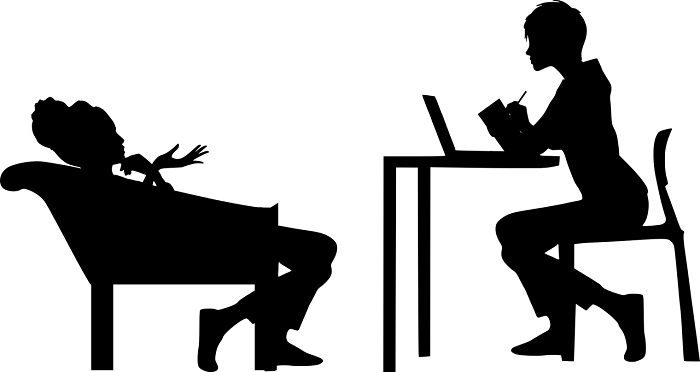 IMAGE SOURCE: Pixabay, public domain
You might not think of counseling as a particularly research-heavy field, but counselors use evidence-based techniques in their practice. Most graduate programs require rehabilitation counselors to complete coursework in statistical research so that they can conduct this research themselves or think critically about findings made by others in the field.
Students might also take a graduate-level course in lifespan development that helps them better understand how humans grow and change – physically, psychologically, socially, emotionally and behaviorally – from birth through old age.
A Focus on Disability and Rehabilitation
What differentiates rehabilitation counselors from other types of counselors is their specialized knowledge of disabilities and the rehabilitation process. To gain this knowledge, graduate students take coursework in topics like the medical and psychosocial aspects of living with a disability. A class like this can combine studies of how disabilities affect the systems at work within the human body, the treatment strategies healthcare professionals use to address these effects, symptoms and functional limitations disabilities cause and how disabilities bring about or contribute to social and psychological issues.
Once students have a handle on the complexities of disability, they need to understand the foundations of disability management and rehabilitation. This coursework covers the ways counseling techniques are put to use in a rehabilitation setting or situation.
Coursework That Emphasizes Practical and Clinical Experience
You can learn a lot about the principles and practices of rehabilitation counseling in the classroom, but gaining hands-on work experience is critical. Most master's degree programs in rehabilitation counseling build fieldwork into their graduation requirements. Usually, this fieldwork takes the form of a shorter practicum and a longer internship (or, in some cases, multiple internships).
In rehabilitation counseling programs accredited by the Council for Accreditation of Counseling and Related Educational Programs (CACREP), the practicum includes at least 100 hours of experience and the internship includes a minimum of 600 hours of experience.
The Culmination of a Graduate Rehabilitation Counseling Program
Before you graduate, most master's degree programs in rehabilitation counseling will require some sort of capstone course, project or experience that ties together what you have learned. Although master's degree programs have traditionally required students to write a lengthy thesis based on original research, there are both thesis and non-thesis options for students pursuing a rehabilitation counseling degree. Some of the examples of topics a rehabilitation counseling thesis may explore include advocacy in rehabilitation counseling, vocational rehabilitation and rehabilitation approaches and outcomes among specific groups based on age, gender, race and ethnicity and other factors.
A thesis isn't the only way graduate programs in rehabilitation counseling assess your progress. Some programs include a class on portfolio and professional development. Although you may associate a portfolio with mar artistic careers, a rehabilitation counselor's portfolio includes things like documenting your field experiences, preparing for credentialing processes, planning for your career after graduation and reflecting on what you have learned and on your goals.
In certain master's in rehabilitation counseling programs, students are required to pass the Certified Rehabilitation Counselor (CRC) Exam or an institutional comprehensive examination before they graduate.
Additional Resources
What Are Some Good Areas to Study in My Undergraduate Studies to Prepare for Rehabilitation Counseling?
Do Most Master's Programs in Rehabilitation Counseling Require a Thesis?