Before you can pursue a master's degree in rehabilitation counseling – one of the 50 highest paying master's degrees – you generally have to earn a bachelor's degree. An aspiring rehabilitation counselor could choose to major in several different programs of study as an undergraduate, depending on their interests, the degree to which they are currently committed to the career field and their school's program offerings. Some college major options for aspiring rehabilitation counselors are narrowly focused programs in rehabilitation and disability studies, broader fields like psychology, sociology and human and social services.
Rehabilitation Services or Disability Studies
If you want to pursue the undergraduate degree that's most relevant to your future studies in rehabilitation counseling, you might opt to major in rehabilitation counseling or disability studies. Bachelor's degrees in these and similar majors exist at institutions across the country, according to the United States Department of Education.
The classes you will take in a bachelor's program in rehabilitation services or disability studies will likely combine some aspects of both rehabilitation services and counseling. For example, students will likely take rehabilitation classes that cover topics such as introduction to rehabilitation services, medical aspects of disabilities, developmental disabilities, pharmacology for rehabilitation, community resources, employment of people with disabilities and addictions and applications. Your counseling coursework may include studies in general counseling principles, the principles of rehabilitation counseling and mental health issues in disability.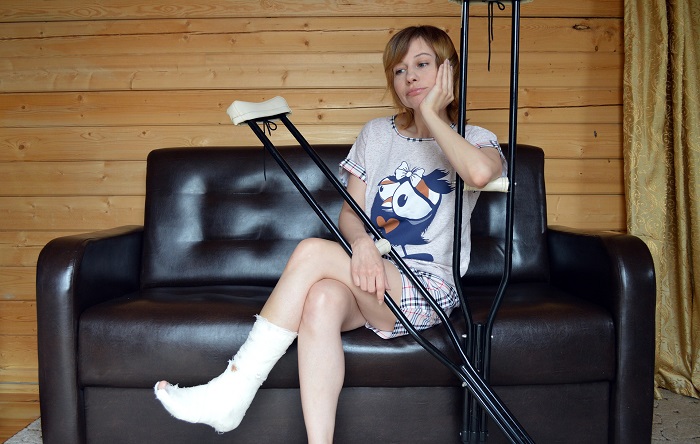 IMAGE SOURCE: Pixabay, public domain
Even though a bachelor's degree in rehabilitation and disability studies provides specialized coursework, this degree alone isn't enough to prepare you for a rehabilitation counselor career, according to the United States Bureau of Labor Statistics (BLS). Most jobs in this field require a master's degree, the BLS reported. You may, however, pursue a dual degree program to earn your bachelor's degree and your master's degree in rehabilitation counseling in just five years.
A bachelor's degree program in rehabilitation services may include an internship that allows you to gain hands-on experience providing direct service to community members in an agency that assists those with severe disabilities or chemical dependency.
Psychology
Not every school offers an undergraduate program as focused as a bachelor's degree in rehabilitation services, and not every student wants to specialize their undergraduate education this much. If you would prefer to keep your career options open or if the school you hope to attend doesn't offer a bachelor's degree program in rehabilitation studies, there are a number of other majors that will equip you with the foundations to pursue studies in rehabilitation counseling at the graduate level. Psychology, the study of the brain and behavior using scientific methods, is one of the most popular and versatile majors for an aspiring rehabilitation counselor.
When you major in psychology, you complete classes in several different areas of the field. You will learn not only about the foundations of clinical psychology, which pertains to the clinical diagnosis and treatment of mental health disorders, but also about cognitive psychology, social psychology, development psychology and studies of the brain and behavior. Students also take courses in research methods and data analysis that equip them with the skills to put the scientific method to work carrying out research and interpreting the findings of research performed by other psychologists.
Although not required, psychology majors may choose to complete a pre-counseling concentration within a psychology program or earn a bachelor's degree in counseling.
Sociology
Another good option is sociology, the study of social relationships, norms, behaviors and institutions. Having a background in sociology helps you to understand the challenges facing the people you will be helping in your future career as a rehabilitation counselor, such as individuals with disabilities and their families and people who develop a substance abuse problem.
A typical undergraduate curriculum in sociology includes core coursework like introductory studies in sociological perspectives, sociological theory, research methods and data analysis. Students can also choose upper-level sociology courses that match their interests, such as courses in social movements, the intersection between the economy and society, social stratification, political sociology, environmental sociology and more. If you want to become a rehabilitation counselor, you may benefit from choosing classes like the sociology of mental health and illness, health and society and the social context of aging.
They sound similar – and can both prepare you for this career – but sociology isn't the same as social work. Sociology is a social science that seeks to explain social phenomena, while social work focuses on the professional practice of providing services to clients.  
Human Services or Social Services
Students may also pursue a bachelor's degree in the more general field of human services or social services. Majoring in human services or social services allows you to better understand the administration and workings of human services programs and social services agencies – resources that the people you assist as a rehabilitation counselor may need when recovering from an injury, coping with a disability or getting sober.
It's not necessarily your undergraduate major that matters most, but your academic performance, the accreditation of your school and the prior coursework you completed. Your GPA is one of the factors a school will consider when deciding whether to admit you. Schools usually look for an undergraduate degree from a college that is regionally accredited. Further, some master's degree programs in rehabilitation counseling require you to have completed certain prerequisites to enroll in the graduate program, including classes in statistics, lifespan development and introductory psychology or counseling.
If you choose to study social work, as part of a social services academic department, then your graduate studies could take the form of a Master of Social Work (MSW) as well as a master's in rehabilitation counseling option.
Additional Resources
What Is Rehabilitation Counseling?
What Are Some Typical Courses I Will Take in a Master's Program for Rehabilitation Counseling?