You can't get accepted into one of the top physician assistant degree programs without first having some amount of college education under your belt already. To get into these master's degree programs, you will typically need a bachelor's degree – but you also need a considerable amount of work experience in a healthcare role. Depending on whether you pursue a bachelor's degree first, work experience first, or both simultaneously, you may opt to apply for PA school while still working toward your bachelor's degree or after finishing your undergraduate studies. Some students even take a nontraditional path to PA school and start in a program without having a bachelor's degree.
Undergraduate and Graduate Studies for Aspiring PAs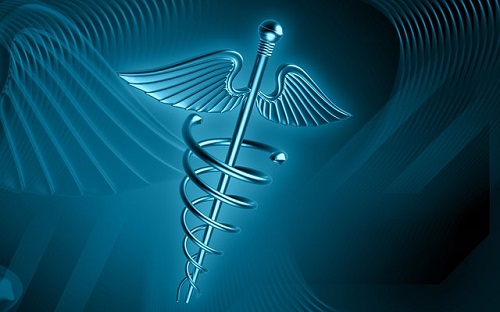 IMAGE SOURCE: Pixabay, public domain
Featured Programs
A master's degree is the level of education you usually need to work as a physician assistant, according to the United States Bureau of Labor Statistics (BLS). You don't need to choose one specific major for your undergraduate studies, although pursuing a degree program with a strong science curriculum is recommended. The majors popular with aspiring PAs include the natural sciences, nursing, athletic training and health science. In some schools, you can find pre-PA concentrations or tracks that are the physician assistant's equivalent of the pre-med major for aspiring doctors.
The degree programs that equip you with the skills to work as a licensed physician assistant are offered at the master's level. Like most graduate school programs, PA schools expect students to complete their undergraduate studies prior to embarking on their graduate coursework. However, there is also another important and time-consuming requirement to apply to a PA program: experience. Depending on the PA school you want to go to – and you should apply to multiple schools, since this field is so competitive – you could need as many as 4,000 hours of direct patient healthcare experience, according to the American Academy of PAs. The minimum amount of experience you can expect to get into PA school with is 750 to 1,000 hours.
Students should also make sure they choose a PA school program that is accredited by the Accreditation Review Commission on Education for the Physician Assistant. The ARC-PA accredits 260 physician assistant programs as of 2020.
The Traditional Path to a PA Career
When is the correct time to apply to physician assistant school depends on whether you start working toward your experience requirements or your educational requirements first. If you choose to knock out your bachelor's degree studies first so you can work in a higher-paying healthcare career while gaining your direct patient care experience, your bachelor's degree will be finished long before you apply. The typical amount of experience for aspiring PAs is three years, according to the American Academy of PAs.
If you're aiming to start PA school straight out of college, then you will need to prepare early and carefully manage your time during your undergraduate years. Ideally, you will start looking into PA programs in your freshman year, begin studying for your graduate entry exams by the fall of your junior year and take these tests during the spring. This early preparation will allow you to fill out your PA school applications during the summer between your junior and senior years of undergraduate study. If you wait until you actually have your bachelor's degree in hand, you'll have to take a gap year – or potentially more than one year off – in between finishing your undergraduate degree and going for your Master of Science (M.S.) degree in physician assistant studies.
This option only works, however, if you already have healthcare experience. For example, if you completed a nursing assistant program in high school and worked in that field for a few years before going back to school for your undergraduate degree, you might meet the experience requirements before you have finished earning your bachelor's degree.
Fortunately, many different types of direct patient care experience can count toward your clinical requirements for admission to a PA program, so either path toward PA school is acceptable.
Degree Options for Nontraditional Students
It's unusual, but not impossible, for a candidate without a bachelor's degree to enroll in a PA program. If you take advantage of a bachelor's completion PA program, you can complete the outstanding requirements for your bachelor's degree along the way to earning your master's degree in physician assistant studies. Bachelor's completion programs typically require students to have previously completed a minimum amount of college coursework – often, two to three years.
Your other option, if you don't yet have a bachelor's degree, is to look for an accelerated dual degree option that puts you on track to completing your bachelor's degree and overs a clear path toward your master's degree.
Additional Resources
Is Getting Into a PA Program More or Less Competitive Than a Med School?
Does a Potential PA Take the MCAT or a Similar Entry Exam?
I've Read Something About Direct Patient Care Experience to Get Into PA School. What Are Some Examples That Fall Into This Area?