If you're hoping to earn a graduate degree in rehabilitation counseling, one of the 50 highest paying master's degrees, then you might wonder whether you will need to write a thesis. This scholarly paper isn't quite as lengthy or demanding as a doctoral dissertation, but it still requires a great deal of time, work and research. In the field of rehabilitation counseling, you will find both thesis and non-thesis master's degree programs to choose from. Students should know that there are benefits to both kinds of programs, as well as capstone requirements that students often have to meet in lieu of a thesis in the non-thesis programs.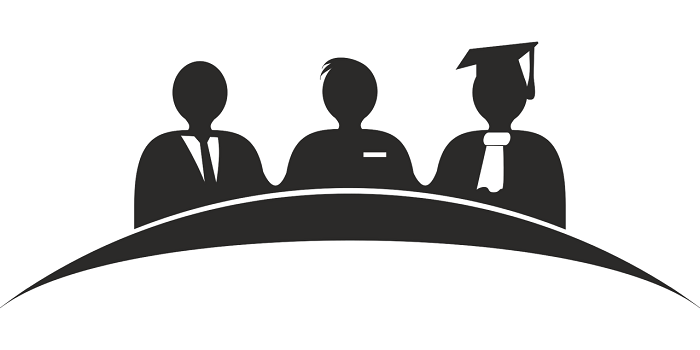 IMAGE SOURCE: Pixabay, public domain
Why a Thesis Isn't Always Necessary
A thesis is, generally, a research paper. In a field like rehabilitation counseling, research topics might include assertiveness and acceptance of disability by clients, personal characteristics of successful rehabilitation counselors, the application of career theory to vocational rehabilitation counseling and advocacy in rehabilitation counseling.
However, a career in rehabilitation counseling doesn't always involve a great deal of research. If your interest in the field is primarily in clinical practice, rather than in research, then devoting more time to professional preparation over research may make sense for you. A graduate program that emphasizes practical application likely won't require a thesis.
Unless you aim to conduct research yourself, your exposure to research as a practicing rehabilitation counselor will mainly involve interpreting the findings of other researchers. Most programs require a research-based or statistics course to develop these skills. 
Requirements that Take the Place of a Thesis
Not having to write a thesis can save you a lot of work, but that doesn't necessarily mean a non-thesis program will be easy. In addition to taking many of the same graduate-level courses as you would in a program that does require a thesis, you may have to meet other requirements.
For example, some master's in rehabilitation counseling degree programs require students to complete some form of written examination. Some schools that emphasize skills in professional practice in rehabilitation counseling require non-thesis students to take the Commission on Rehabilitation Counselor Certification's Certified Rehabilitation Counselor (CRC) exam. Students may also have to complete a capstone course that requires self-reflection and a portfolio assessment. The requirements of non-thesis programs focus on evaluating and demonstrating what students have learned through the duration of their studies and tying together all of their coursework and fieldwork to make connections.
Whether the program you choose does or does not require a thesis, you will still need to complete fieldwork in the form of a practicum and a graduate internship. Writing a thesis does not replace the importance of hands-on work experience.
Choosing Between Thesis and Non-Thesis Programs in Rehabilitation Counseling
Obviously, the benefit of choosing a non-thesis program is not having to shoulder the burden of writing a lengthy scholarly research paper. The requirements you fulfill in place of a thesis may also offer you some value professionally. For example, a master's degree program that requires you to take the CRC exam can put you on the path to becoming certified by the Commission on Rehabilitation Counselor Certification. Some employers look for certification when hiring rehabilitation counselors, according to the United States Bureau of Labor Statistics. When a master's degree program gives you the opportunity to prepare a professional portfolio of your skills and field experience, you can use that portfolio to impress prospective employers and land the rehabilitation counselor job you want.
When might you want to opt for a thesis program instead of a non-thesis master's degree program? If you enjoy pursuing research in this field and helping develop more knowledge of effective methods of rehabilitation counseling, then a research-focused degree program that requires a thesis will help you progress in this area. If you think you may eventually decide to pursue a doctorate in rehabilitation counseling, the work you put into your master's thesis can help prepare you for the demands of writing a doctoral dissertation.
Ultimately, deciding whether to go for a master's program with or without a thesis depends on what you're hoping to do with your education and your career. Both choices have plenty of merit and can help you find opportunities, but the question is what kind of opportunities an individual student is looking for.
Doctorate degrees in the field of rehabilitation counseling usually focus on research, administration or counselor education, rather than professional practice providing direct service to clients.
Additional Resources
What Are Some Good Areas to Study in My Undergraduate Studies to Prepare for Rehabilitation Counseling?
What Are Some Typical Courses I Will Take in a Master's Program for Rehabilitation Counseling?