Rehabilitation counseling, one of the 50 highest paying master's degrees, may require more than a graduate degree. Professional credentials, including certification and, for some roles, state licensure, can enhance and expand your career opportunities in this field.
The Certified Rehabilitation Counselor Credential
The professional credential employers often look for in the field of rehabilitation counseling is the Certified Rehabilitation Counselor (CRC) certification offered by the Commission on Rehabilitation Counselor Certification, the United States Bureau of Labor Statistics (BLS) reported. Becoming certified as a CRC requires passing the CRC Exam, as well as meeting educational and experience eligibility requirements.
The CRC Exam encompasses 150 scored questions – 175 total questions – all posed in multiple-choice format. The content of the CRC Exam is spread out over 12 topic areas and encompasses everything from counseling theories and techniques to career development and job placement.
The topic area that makes up the largest share of the test is counseling theories, techniques and evidence-based practice, accounting for 16 percent of the exam. Questions on assessment, occupational analysis and service implementation make up 15 percent of the test. The topic area with the next highest amount of representation on the exam is medical and psychosocial aspects of chronic illness and disability, accounting for 11 percent of questions. Three topic areas – career development and job placement, community resources and partnerships and professional orientation and ethical practice – each make up another 9 percent of exam questions.
Seven percent of the exam consists of questions on case management, and both the topics of demand-side employer engagement and research, methodology and performance management make up six percent of questions. Five percent of the test focuses on health care and disability management, four percent emphasizes crisis and trauma counseling and interventions, and three percent of the test is about group and family counseling theories and practices.
Exam pass rates for first-time test-takers can vary considerably from one CRC exam test to the next. For example, 51 percent of candidates passed the October 2019 CRC exam, increasing to 69 percent for the March 2020 exam but then dropping back down to 54 percent for the July 2020 exam.
Initial CRC certification is good for five years, after which you must renew your certification by completing continuing education requirements and paying a fee. The CRC certification must be renewed every five years to remain in good standing.
State Licensing Requirements for Rehabilitation Counselors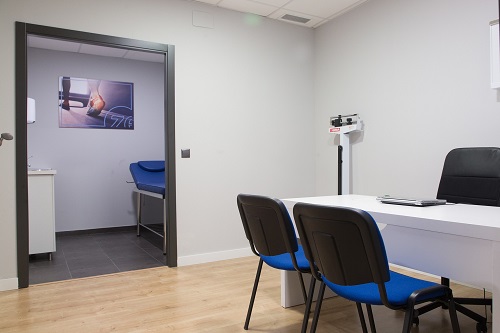 IMAGE SOURCE: Pixabay, public domain
CRC certification isn't the only type of professional credential you may choose to pursue as a rehabilitation counselor. Like other types of counselors, you may need a state-issued license to practice – but this isn't always the case.
When do you need a license to work as a rehabilitation counselor? Generally, a license is required for a rehabilitation counselor whose job duties include providing counseling services that only a licensed professional counselor (LPC) is authorized to provide. For example, if you wish to work in private practice providing counseling services to clients, you will most likely need to become licensed as an LPC. On the other hand, if you provide assistance to clients in a rehabilitation center or other setting where the use of counseling interventions is not part of your job function, a license may not be necessary. The rehabilitation counselors who primarily focus on vocational rehabilitation and job placement services often are not licensed, according to the BLS.
States may license rehabilitation counselors under a general counseling license or a specialized rehabilitation counseling license. Getting licensed as a rehabilitation counselor typically requires some combination of educational, experiential and professional examination requirements, although the precise eligibility requirements vary from state to state. Washington, D.C. and 16 states include or recognize the CRC Exam as part of their licensing process, according to the Commission on Rehabilitation Counselor Certification. Generally, aspiring rehabilitation counselors in all states should expect to need a master's degree before they can become licensed. States routinely require two, three or even four years of post-master's experience, which means the hundreds of hours of practicum and internship experience you gained during your graduate studies doesn't count toward licensure experiential requirements in most states.
Most states require between 2,000 and 4,000 hours of supervised experience after completing your master's degree to qualify for licensure.
Additional Resources
Will My Rehabilitation Counseling Degree Work in Any State?
What Is the Difference Between a Rehabilitation Counselor and Mental Health Counselor?
What Are Some Typical Courses I Will Take in a Master's Program for Rehabilitation Counseling?