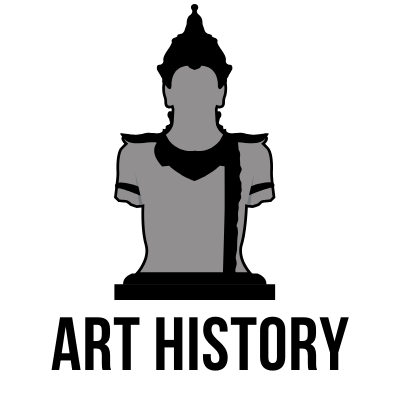 Arguably one of the central components that help to make us "human" are the ability to think in abstractions and the need to try to assign meaning to objects and the world around us. Art has played a central role in these truly human processes since the dawn of time. Beyond studying the history of humans, well, simply being human, art is a repository for many of the loftiest ideals, most beautiful scenes, and most meaningful moments in human history.
Within the history of art one can find the Bayeaux Tapestry, ancient friezes on Greek architecture, and even mystical scenes painted by firelight on cave walls in the dawn of time for our species. Art history is also our most recent hit television, Broadway musicals, street art and graffiti, and festivals celebrating the best in music, religion, and culture.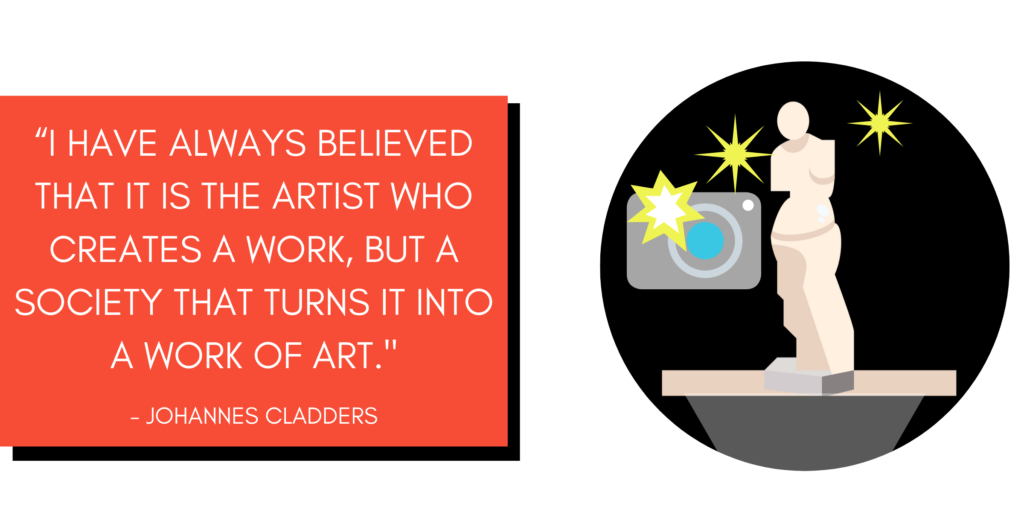 If you find yourself drawn to an understanding of arguably the most human of pursuits, you may be a great fit for pursuing a degree in art history. Art history blends a deep understanding of historical forces, human issues, art, architecture, religion, and more.
Here at DegreeQuery, we've covered a wide range of degree topics always with an eye towards applying said degree in the real world. This guide is no different, and will cover the following topics:
DegreeQuery.com is an advertising-supported site. Featured or trusted partner programs and all school search, finder, or match results are for schools that compensate us. This compensation does not influence our school rankings, resource guides, or other editorially-independent information published on this site.
Jump To:
Don't see what you're looking for? Check out some of DegreeQuery's related resources below!
What Art History Degrees Are Available?
Art History degrees are available at the associates through doctoral levels. Though bachelor's in art history are typically thought of as the lowest degree level that can provide students with a wide base of liberal arts and multidisciplinary courses.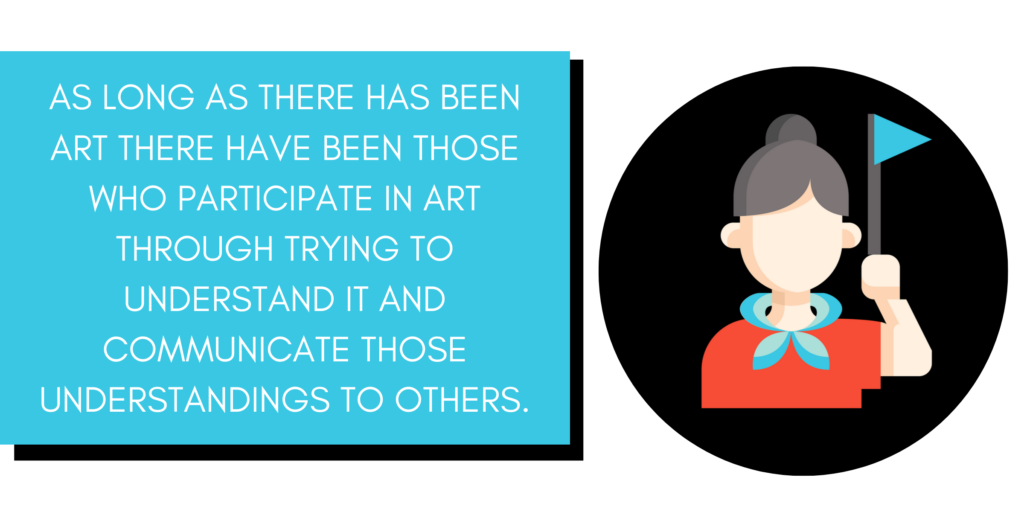 At the associates level, the primary goal of an art history degree is to prepare students to continue their studies at the bachelor's level, and to provide a general introduction to collegiate students.
As with all associates degree programs, students must pursue general education credits. These credits are commonly around half of an associates degree program (in length), and are meant to ensure that students have been exposed to a range of topics expected of a college graduate.
Some of the courses that you may take within general education courses inside of an associates in art history degree include:
English Literature and Composition
Computer Literacy
Data Literacy
A Foreign Language
Courses in Natural Sciences
Courses in Social Sciences
Mathematics
Physical Education
Arts
Humanities
And More
On top of general education courses, students should of course look forward to coursework within art history. Typically associates in art history degrees offer art history courses that mirror 100-200 (first and second major year) courses within a bachelor's degree. This can make associates degrees a great way to get a start on a future bachelor's degree in the same field.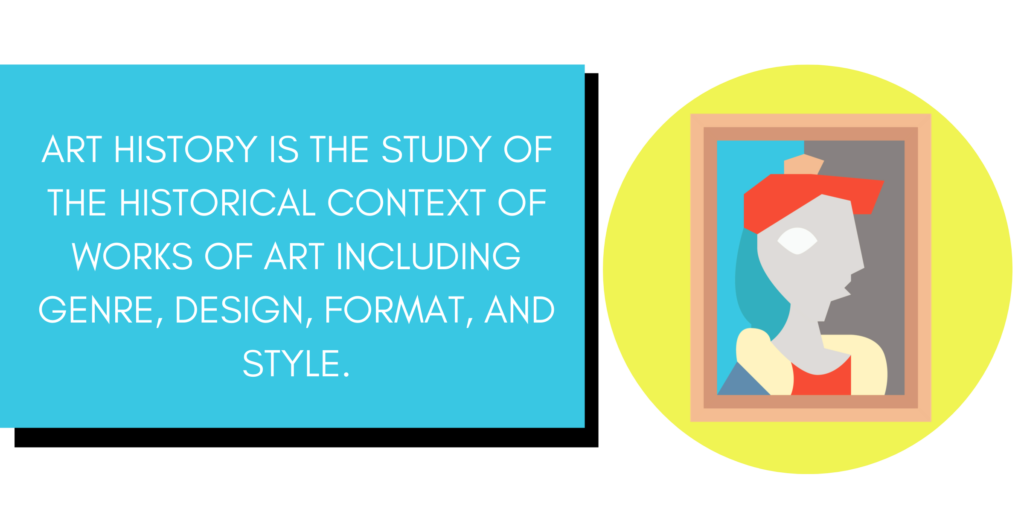 Some common major courses within associates in art history degrees include:
Art in Medieval Europe
Art in the Renaissance
Modern Art
Postmodern Art
Art of the Ancient World
Art Within Prehistory
And a selection of electives
We should note that while there are a handful of associates degrees in art history — and even a few offered entirely online — that bachelor's degrees are the typical degree level at which students enter art history. If you would like to pursue an associates degree and are aiming to follow your study with a bachelor's in art history, a wide range of associates can help you get there, including a degree in history, a degree in art, a related humanities degree, or a degree in social science or education.
At the bachelor's level a wide variety of colleges and universities offer art history degrees and courses. These degree programs begin with general education requirements similarly to associates degree (for a view of such courses, read through the associates section above).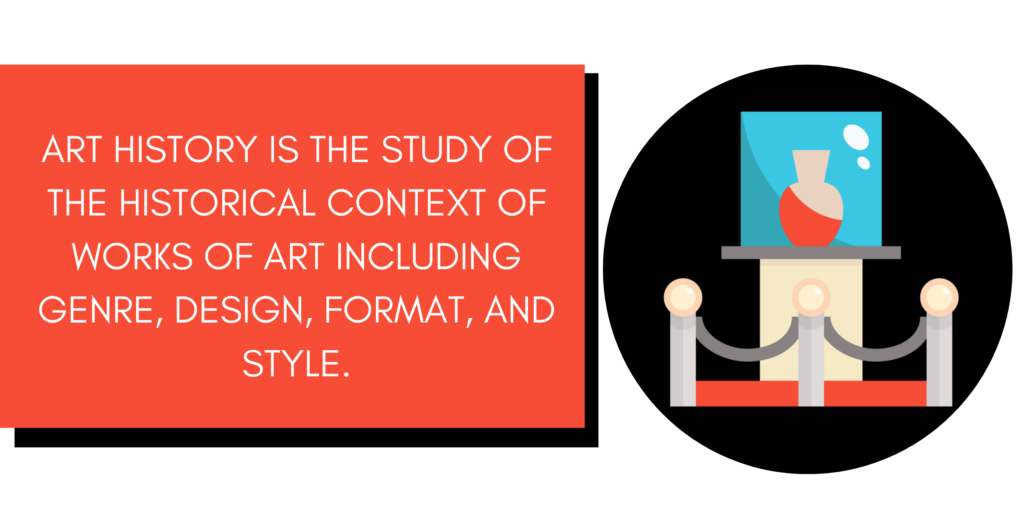 Once students have worked through some of the basic general education courses, they are likely to start on art history courses. At the bachelor's-degree level these are likely to include some of the following:
Western Art History: Prehistory through Middle Ages
Western Art History II: Renaissance Through Present
Art of Oceania
Art of the Americas
Art of Asia
Art of Africa
Art and Architecture in Egypt
Several Foreign Language Courses
Art and Architecture in Rome
Art of the Italian Renaissance
Art of Northern European Renaissance
Modern and PostModern Architecture
African American Art
Folk Art
Contemporary African Art
Pre-Columbian Art
Art of Women
Curatorial Issues
And More
Additionally, students within art history bachelor's degree will often be offered the option of completing an undergraduate thesis write-up, or pursuing an internship.
Many students may decide during their undergraduate study to pair an art history degree with licensure for becoming a teacher. A few of the most common routes include gaining licensure to teach history, art, or social studies within K-12 public schools within a given state.
At the master's level students may begin studying how to take on some curatorial roles within museums, libraries, and galleries. Additionally, students may begin to prepare for a deeper specialization that may be continued within a doctoral degree. Students may either apply directly to a terminal master's degree out of undergraduate study, or they may gain a master's degree "en route" to a doctoral degree.
Master's degrees in art history typically require 60 credit hours of study, and require around 2 years of study. Your study will be geared at obtaining a general backdrop of many art history topics and eras at the graduate level, as well as diving more deeply into one potential focus area. Students' specialized study at the master's level often center around a master's thesis.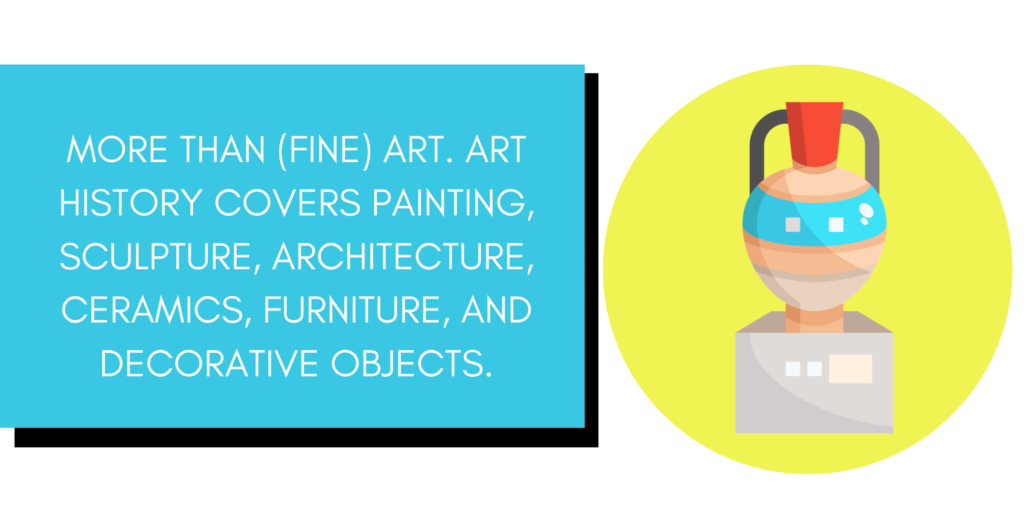 Master's theses aren't original research like a doctoral dissertation, rather they are a hundred plus page write-up about the current state of a field of research (arranged into an argument). A master's thesis is meant to show that you can engage with scholarship at the highest levels within your field, carefully interpreting the findings of others and constructing your own arguments.
Finally, doctoral degrees in art history typically come in the form of a doctor of philosophy (Ph.D.) in art history degree. Ph.D.'s are research doctorates, meaning that there are two primary goals within the degree progression. The first goal is to help prepare future scholars in the field. To this aim, doctoral candidates must pursue, write, and defend a doctoral dissertation.
Doctoral dissertations are documents comprised of original research and are often several hundred pages long. They are meant to provide an original contribution to the field of study into which one is entering. Once a doctoral dissertation is completed, students must defend their dissertation in front of a panel of peers. Dissertations should be of a level of quality equal with those in peer-reviewed journals within the field of study. Though they need not actually be published in order for a doctoral candidate to graduate.
The second aim of a Ph.D. program is to help prepare the next generation of collegiate and graduate-level educators within a field. To this aim, Ph.D. programs (particularly those that are in-person and not online) often require students to work as teaching assistants are to teach undergraduate courses on their own.
At the doctoral level of study, art history students typically specialize very deeply in one subject matter area. This can be on a particular artist, or school of artists, on a particular artistic technique, or a certain era or location within art history. Examples of specialization areas within art history doctoral degrees include (but are not limited to):
Baroque Art
Art from Prehistory
Pre-Columbian Native American Art
Social Issues Within An Era of Art
PostModern Art
Street Art
Medieval European Art
And Many Other Areas
Can I Gain An Art History Degree Online?
As with many other areas within the liberal arts and social sciences, online degrees are available, though not to nearly as wide of an extent as for professionally-centered degrees. At the associates and bachelor's level, there are a wide range of art history-related courses that students can take, and some fully online programs. There are also some master's-level academic programs offered fully online. These are typically geared towards those seeking professional educations to work in museum, archeological, or library settings.
Additionally, a handful of Ph.D. programs in art history, or that can be tailored to art history degrees can be taken online. Though a vast majority of master's and doctoral-level programs in art history are only offered in-person.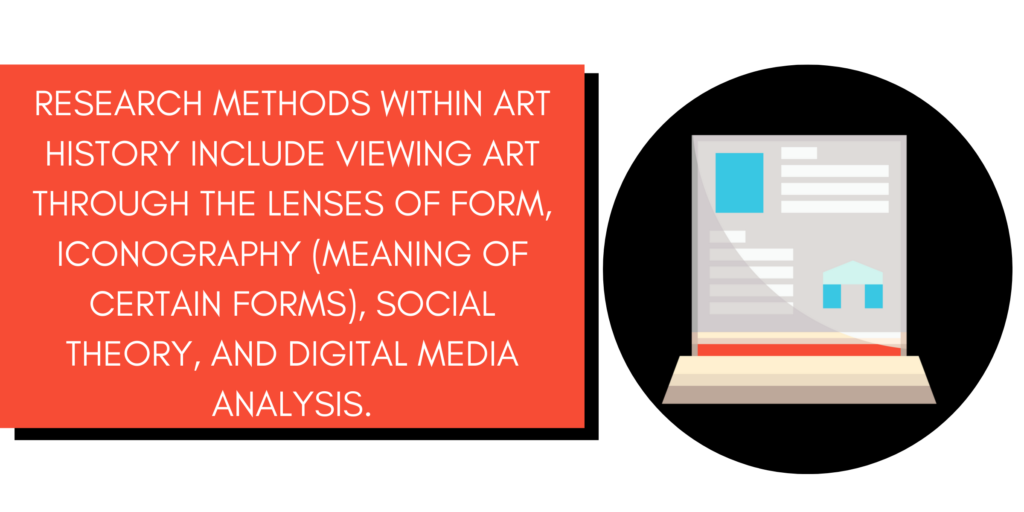 If you have never taken any courses online, and think you may be interested, you should note some of the most common pros and cons cited by students who have taken online courses. An online education can be a great enabling factor in obtaining one's education. But it's also not the best choice for all students.
Some of the most common "pros" of online education include:
Not needing to move to gain an education
Not needing to quit your job to gain an education
Being able to pursue a program tailored to adult student needs
Lower prices
Access to many support services from a distance
And, in the end, the same degree
Meanwhile, some of the most common "cons" or complaints about online education include:
It being harder to make friends or gain meaningful connections online
A greater need to be able to "self start" with your schoolwork
Lack of easy access to networking events
Lack of access to repositories of art history objects (museums, libraries, etc).
Either way, there are some great art history programs that are available in-person and online. If you think you may be interested in an art history degree, be sure to check out DegreeQuery's top-notch academic rankings today!
How Do I Gain Admission To An Art History Degree?
Depending on the degree level you're interested in, art history degrees require similar admission processes to other degrees of the same level. At the associates and bachelor's degree levels, students should be prepared to gain admission to the general college they would like to study at, then should be able to choose an art history major if it is offered at their school.
In graduate degrees, art history admissions are similar to those of other liberal arts and social science degrees.
Starting with associates degrees, students in many districts may find that local community colleges have what is known as "open admissions." Open admissions mean that anyone who meets a certain set of requirements can gain entry to a program. Typically, open admission requirements include living in-state, in-district, or in-town (depending on the area the community college is meant to serve), and graduating high school with a certain GPA. To retain open admission status, students must typically keep their collegiate grades above a certain level.
At the bachelor's level, colleges and university admissions can range from open admission to highly competitive. Some Ivy League (and similar stature) schools have acceptance rates of between 3-5% of applicants. There are a number of tools online to determine if your academic profile is good enough for admissions to the schools you are interested in. Typically a good way to be entirely sure is to reach out to admissions or to look at the accepted student profile.
Typically undergraduate degrees try to look at the "holistic" application of a student. In that if a student has a poor standardized test score, but some other redeeming factor such as lots of community service work, they may still gain admission.
The typically required documents for undergraduate admissions include high school transcripts, an ACT or SAT scores, letters of recommendation, a statement of purpose, and sometimes a resume and interviews.
At the master's level, students should be prepared to take a GRE standardized test. Additional requirements commonly sought for admission include a resume, letters of recommendation, and a statement of purpose.
At the doctoral level, admissions are similar to those at the master's level with the additional requirement that one's research interests align with faculty studying at the university. Students should ascertain what the research focus areas within a university program as well as reach out to potential faculty members who one things may be interested in being their mentors. Upon a successful "pairing" of this sort (faculty members typically only take on a handful of "ment-ees") the remainder of the admission process typically lines up like a master's-level program.
What Can I Do With an Art History Degree?
As with many liberal arts and social science degree programs, art history degrees teach one to communicate and analyze complex issues, they teach students to write and present information, to logically debate the merits of different arguments, and to be a well-rounded and "human" thinker. Additionally, art history degrees provide domain-specific knowledge around eras of human history, design trends, and fine art. This is all to say that you can take an art history degree into many fields. Depending on how unrelated the specifics of the field are to art history, you may have to do some "catch up" work, but many of the hardest to train skills in rigorous thinking and communication will already be present.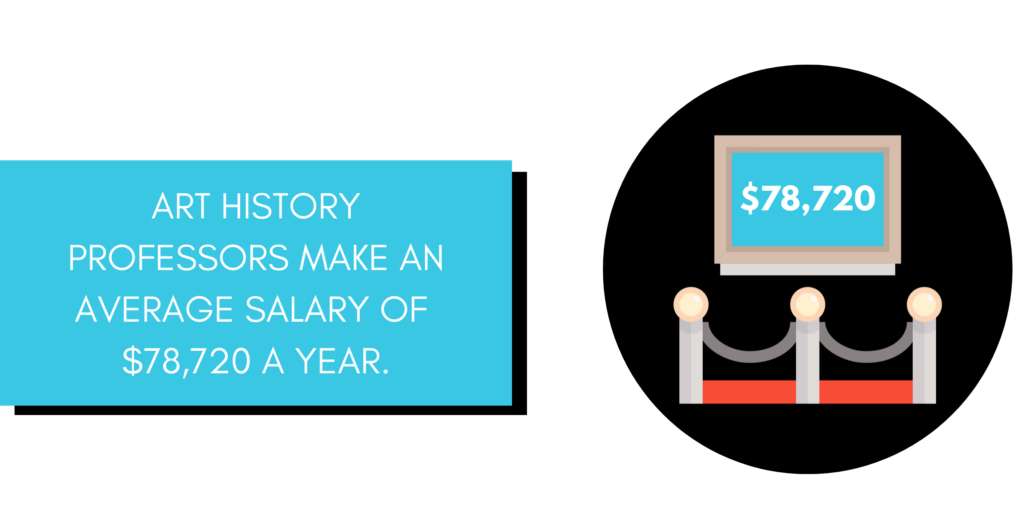 There are also a range of jobs that require domain-specific knowledge of art history, history, or design. Some of the top choices for art history graduates include:
Art Historian
Museum Curator
And Art Director
Common careers not as closely related to art history that graduates move into include:
Law
Education
Marketing
And even technology and health care
Working through the top choices for art history graduates, art historian jobs are a logical place to start. Art historians are primarily employed by colleges and universities, museums, or foundations and non-profits who hold a central aim related to art history.
The term art historian is typically reserved for those who hold a Ph.D. in the field, and is typically associated with one who can teach or research about art history at the highest of levels.
Work requirements will vary depending on the location at which an art historian works, but generally include some of the following:
Applying for grants to expand educational or research-based programming related to art history
Writing of scholarly research articles or books on art history topics
The teaching of art history in classroom settings in a university
The education and building of awareness of art history for the general public
And the preservation and documentation of historical art
While earnings will vary depending on the setting which an art historian works, they can be on par with earnings of tenure-track professors within other disciplines and rise above $100,000 later in one's career.
Our second stop within art history careers is that of museum curator. Public and private collections at a range of entities need qualified professionals to preserve, document, curate, and educate the general public on historical works of art. If you've been to any museum of any size, you have likely encountered some art collection. These collections range from small groupings of regional importance, to priceless works of art that are prized the world over.
Typical job requirements of museum curator jobs include:
Serving as an expert on a certain era or type of art and artifact
Helping to select and provide explanations for new exhibits
Applying for grants for new programming within a museum context
Seeking, preserving, and documenting artistic collections
Leading of tours or talks on eras or works of historical art
While the earnings of museum curators can vary to quite a extent, the nationwide average for this job title in America is presently $58,000.
Finally, art directors work in a variety of industry, creative, and foundation-based settings. These individuals apply knowledge of historical art or design to direct the representation of an entity – often through graphic and product design. Art directors may need to position the digital and tangible design assets of their organization within historical design contexts. Knowledge of many historical art and design eras can lead art directors to hold robbust frameworks through which they can critique and direct art for an organization.
While earnings for art directors vary depending on experience, market, and the organization at which they are working, the average salary for this role is presently $98,000.
Check out some of DegreeQuery's related resources below!