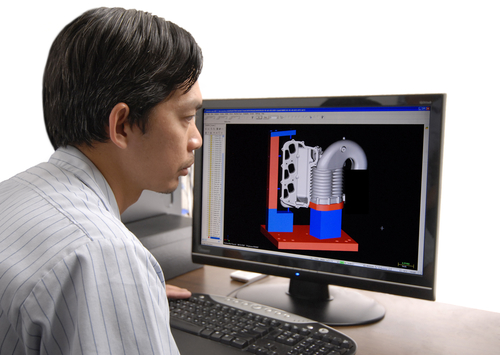 Multimedia design integrates functions from multiple types of media. It requires a person to have both creative and technical skills. The place where a person most often sees multimedia design is on the internet. Knowing what multimedia design is, what it entails and who can do it could help a person choose a career path.
Integration of Multiple Types of Media
Multimedia design integrates multiple types of media. Those types of media include video, animations, sound and text. It is easier to integrate these types of media on websites, in video games or computer games or within apps for smartphones and tablets. Information kiosks and other types of interactive devices can also make use of multimedia design. In movies, multimedia design involves computerized and three-dimensional effects.
Purpose of Multimedia Design
According to Forbes, the purpose of multimedia design is to deliver a dynamic and interactive experience to the viewer of the media. What this means is that the features on a website allow the user to interact with them. The site is more than just blocks of text. It might include animations, embedded videos with sound, sound recordings that play when tapped or drag-and-drop features. In other types of media, the purpose of multimedia design is still to engage with the user, but it is not as easy to do this in printed materials, radio advertising or television advertising. In video games, computer games and apps, multimedia design has the purpose of engaging with the user in a way that makes them want to continue the experience.
Applications of Multimedia Design
The range of applications of multimedia design is growing at a rapid pace. Education is a surprising emerging industry in which multimedia design is increasingly important. Online education as well, as in-classroom videos, are making use of multimedia design. Some schools require students to use certain websites as part of the educational process. For example, Columbus City Schools makes use of ConnectEd, which includes websites like ALEKS for mathematics practice.
Marketing, advertising, video games, animated movies and medical information websites also use multimedia design. Real estate is also an emerging industry for multimedia. Three-dimensional, 360-degree views of homes for sale are examples of how multimedia design is used in real estate.
Specialties in Multimedia Design
Most multimedia designers and artists specialize in a specific medium. According to the Bureau of Labor Statistics, some of the specialties of multimedia design include animated movies, computer-generated image animation, video games, website design, digital videos, graphics and visual effects. Becoming a specialist in a specific type of multimedia design usually requires additional coursework and an internship or on-the-job training.
Courses in a Multimedia Design Program
Becoming a multimedia designer usually requires earning a bachelor's degree and developing an expansive portfolio of projects and examples of work. The bachelor's degree could be in computer graphics, computer science, art or animation. A person who wants to earn a bachelor's degree in multimedia design will take general courses in website video fundamentals, three-dimensional design, drawing, sculpture, game design, computer programming, animation, advanced illustration and advanced imaging. There are also continuing education and certification programs for multimedia design.
Anyone who goes online has a multimedia design experience. This type of design is also seen in other types of marketing and advertising, and it has become commonplace to the point where people expect interactive features from advertisements. A person who enjoys both the artistic side and technical side of marketing could have a successful career in multimedia design services.
Related Resources:
Are There Bachelor's Degrees in Multimedia Design?
What are Some Majors to Consider that Will Prepare Me for a Career in Multimedia Design?
What are Some Good Skills to Have When Considering a Career in Multimedia Design?
Are There Two Year Degrees Available in Multimedia Design?
What Are Some Careers a Person with a Degree in Multimedia Could Consider?
What are Some Good High School Classes to Take if I Want to get into Multimedia Design?