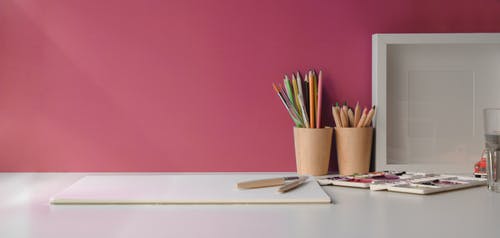 Multimedia design is a popular field among talented and creative individuals, and many wonder if there are two-year degrees available in multimedia design. While many multimedia artists and animators have bachelor's degrees, there are still several two-year degrees available to aspiring multimedia artists. Pursuing a two-year degree in multimedia design is often chosen by individuals who want to obtain the training but wish to join the workforce sooner rather than later. Here is an overview of two-year multimedia design degrees and what they entail.
What is Multimedia Design?
Multimedia design is the process of combining various forms of media to create a design, product or application. Multimedia designers use both technical and creative skills to integrate the various types of media. Multimedia design is used on web pages, video games, computer games, music video games and informational kiosks, among other things. When used on web pages, multimedia design is combined with text, animation and audio files.
Although multimedia design can be found in marketing ads and business promotions, they're most commonly found on the internet. It's become a popular form of advertising for marketing and advertising agencies because, when used effectively, it can attract a wide audience. Recent innovations in multimedia design have made it beneficial to other industries as well, such as education, music and video gaming.
What are Two-Year Multimedia Degrees Like?
Two-year multimedia degrees are typically associate degree programs, which are found in technical schools or community colleges. Associate's in Multimedia Design programs may offer a major of multimedia design but often offer areas of concentration, including web design, film effects, animated television, digital video or graphics.
There are many possible areas of focus in a multimedia design program. Students in the two-year degree program are required to complete both general education courses and multimedia design courses, such as web video fundamentals, typography, color and design, Adobe Illustrator, animation, imaging and illustration, advanced illustration, 3D model design and construction, web design and advanced imaging.
During the final semester, the student will complete a portfolio of his or her work to demonstrate not just what he or she learned but also to showcase talent to potential employers. Multimedia design associate degree programs are generally offered both on-campus and online.
Associate's in Media Design programs are often chosen by students interested in seeking gainful employment quickly. However, many students pursue this career and decide to advance their education and pursue a bachelor's degree in this field.
Career Outlook for Multimedia Design Artists
Multimedia design artists may work in an office setting for a business or may work independently out of their homes. Multimedia artists and animators are expected to see job growth of 4 percent during the decade of 2018-2028 according to the U.S. Bureau of Labor Statistics. The demand for these workers has slowed down somewhat due to many companies hiring artists and animators from countries outside of the United States.
However, the increased demand for visual effects and animation in television, movies and video games will keep the growth going in a positive direction. As consumers continue to buy and expect bigger and better video games, TV and movie special effects and 3D movies, the need for new computer hardware will increase, which will put an even bigger demand for animation, multimedia designs and visual effects. Multimedia designs are also used on mobile devices, which also are constantly in demand by users of all ages.
The Bureau also reports that multimedia artists and animators earned an average annual wage of $78,230 as of May 2018. Various factors, including degree level, experience, employer and location, can affect wage potential. Wages for multimedia artists and animators ranged from $40,870 to $124,310.
Top paying wages for these professionals were earned in Connecticut, Washington, District of Columbia, California and New York. States with the highest number of employed multimedia artists and animators are California, Texas, New York, Georgia and Florida.
Careers for Multimedia Design
With the wide use of multimedia design in our world today, careers can be found in a wide range of areas from advertising and marketing to entertainment, education and gaming. Graduates of multimedia design programs can find employment in many job titles:
Graphic Designer
Web Designer or Programmer
Game Developer
Game Programmer
Installation Artist
Special Effects Engineer
Software Developer or Programmer
Video and Audio Editor
Working in the field of multimedia design offers many benefits. In addition to being a career where one can use his or her creative abilities, it's also a challenging field that allows the artist to create designs that sell products and add beauty and fun to their surroundings. These opportunities are available to those who complete two-year degree programs, which makes this career even more attractive.
Related Resources:
Are There Bachelor's Degrees in Multimedia Design?
What are Some Majors to Consider that Will Prepare Me for a Career in Multimedia Design?