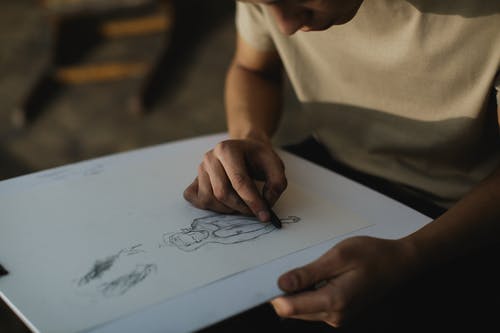 Multimedia design is an exciting major that opens doors to even more exciting careers. From feature-length films, to hit music videos, to video games, to simulation theme rides, multimedia designers use their artistic and technological skills to bring us entertainment. Here are some good high school classes to take to build an early foundation in multimedia design.
Computer Science
Even old school pen and paper animation pass through some sort of computer to make it onto the modern silver screen, smartphone screen, and flat-screen home television systems. It is, therefore, an excellent idea to take as many computer science classes as your high school offers. Gaining a solid base of knowledge in working with different types of hardware and software will put you ahead of the curve in the computer classes that are required for every multimedia design major.
Visual Arts
The meaning of the word multimedia is more than one medium. The best-prepared multimedia design student will, therefore, have a wide variety of art classes under their belts when they begin college. Drawing, painting, and sculpting each offer a different set of knowledge and skills that will shape you into a well-rounded designer. BBC News offers this enlightening article on the modern relationship between art and technology, a relationship that forms the core of the multimedia design.
Photography
Knowing how the world looks through the eyes of a camera lens is an incredibly valuable skill to have as a multimedia designer. Photography requires a high level of artistic patience and attention to detail. It will teach you how to facilitate collaboration between the real world at your fingertips and the technology of machines. It will instill the ability to convey to others what you previously could only see with your own eyes. Multimedia designers are responsible for transporting viewers, players, and rider into another world, which represents a shared goal with photographers.
Drama
Many visual artists steer clear of the performing arts arena. They prefer to work behind the scenes, providing the backdrop for the performers if they are involved at all in this arena. The difference between good multimedia designers and great ones, however, is the ability to understand other peoples' emotions to unlock them in the viewers. Taking drama classes is a great way to boost this kind of emotional intelligence. You do not have to go out for the lead role, even serving on the production crew offers a great experience.
Journalism
While multimedia designers enjoy a great deal of creative license, at the end of the day, their work is only as valuable as the enjoyment it brings those who experience it. They have to give the consumers what they want and convince them that they are having a positive experience. Journalism classes teach you how to read the vibe of the general population and connect with them.
Each of these five classes are unique, so making room for them in your high school schedule ensures that you will never have a boring semester. What they all have in common is a set of skills and knowledge that will put you ahead of your cohort when you begin your multimedia design major. As a bonus, they are all major extracurricular boosters for college applications.
Related Resources:
Are There Bachelor's Degrees in Multimedia Design?
What are Some Majors to Consider that Will Prepare Me for a Career in Multimedia Design?
What are Some Good Skills to Have When Considering a Career in Multimedia Design?
Are There Two Year Degrees Available in Multimedia Design?
What Are Some Careers a Person with a Degree in Multimedia Could Consider?